The Perfect Time to Give an Eternity Ring
Tags:
(Posted on Nov 21, 2014 at 06:34AM )
I regular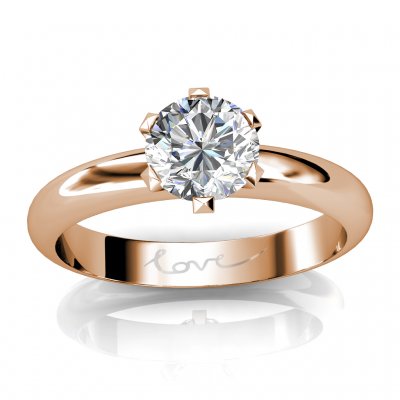 ly get asked about Eternity rings and when do you give it to someone. They are such a personal gift and elegant way to display affection it's not surprising the question comes up: Eternity Rings, when is the perfect time to give an eternity ring?
Traditionally, there are several guides to this. Eternity rings are often used to define an anniversary date, a milestone in your life. Now they are used more as an expression after a birth of a baby, the first or second. And very often used in the exchange of a wedding band.
Recently, I made an eternity ring for a relatively new and young married couple. Sadly and shockingly, she was diagnosed with cancer, and from all accounts it was serious. Her partner wanted to show his devotion before they started both the surgery and the chemotherapy. I can tell you I've been touched as I have watched their progress over the long months. they drop in and kept me updated and felt like I have in some way lived through their journey, and was just delighted last week as a I saw she was back on track. She concluded her treatment, off to a health spa for some self devotion time. This made my day.
One small consideration is, will it be a stand alone ring or sit next to another band. As their are so many styles available consider how it may physically sit next to an existing rings, size shape, colour etc.
So from a personal view point, I think that all the traditional ways and milestones in a relationship and also a 'just because' gift. Life is short, full and can be complex. So when is it the perfect time to give an Eternity Ring? I say whenever it feels good. Have a look at our collection of Eternity Rings. We make the same commitment of devotion to every single one of our eternity rings and the people who wear them.