Steven Arsenault
Chief Executive Officer

Steven is a long-time (see: baby boomer) technology entrepreneur. His cache of talent has led him through a virtual gauntlet of Internet and technology-based challenges.
Steven started his career in Mechanical Engineering but quickly changed gears to software and was one of the early pioneers in bridging the gap between telecom systems and computer intelligence. His software became the largest product of its kind globally in an exclusive license with Nortel. Next, Newspapers and what would become online dating. When cell phones were still being talked about more than talked on, Steven was already helping to shape the global wireless blueprint in his role as a strategy advisor for AT&T Wireless.
Parallel with that, he co-founded a company that developed the world's first "Video on Demand" technology in a partnership with a New Zealand cable corporation. The company and its IP were later acquired for more than $400 million.
Following the acquisition, Steven found the Internet (not for the first time, just in a more profound way). Taking a keen interest in all things web, Steven specialized in messaging technologies and a messaging patent, Internet marketing, and SEO tools that consistently delivered overwhelming results for his clients. It was in this space that he found his passion, and formed the foundation of what is now OBBAuto.
Steven has a passion for exotic animal causes like the global awareness of Macaw parrots and their disappearing habitat in the Amazon and Central America. He also supports a few local and US bird rescue shelters.
You won't see Steven far away from his faithful companion Archie and his collection of classic Jaguars. If not at Granville Island for a daily shop or a corporate event, Archie is sure to bring joy to everyone he meets. Archie or #archietheparrot on social media is a rescue who's had many homes and has found his forever home with Steven and his life partner Mimi.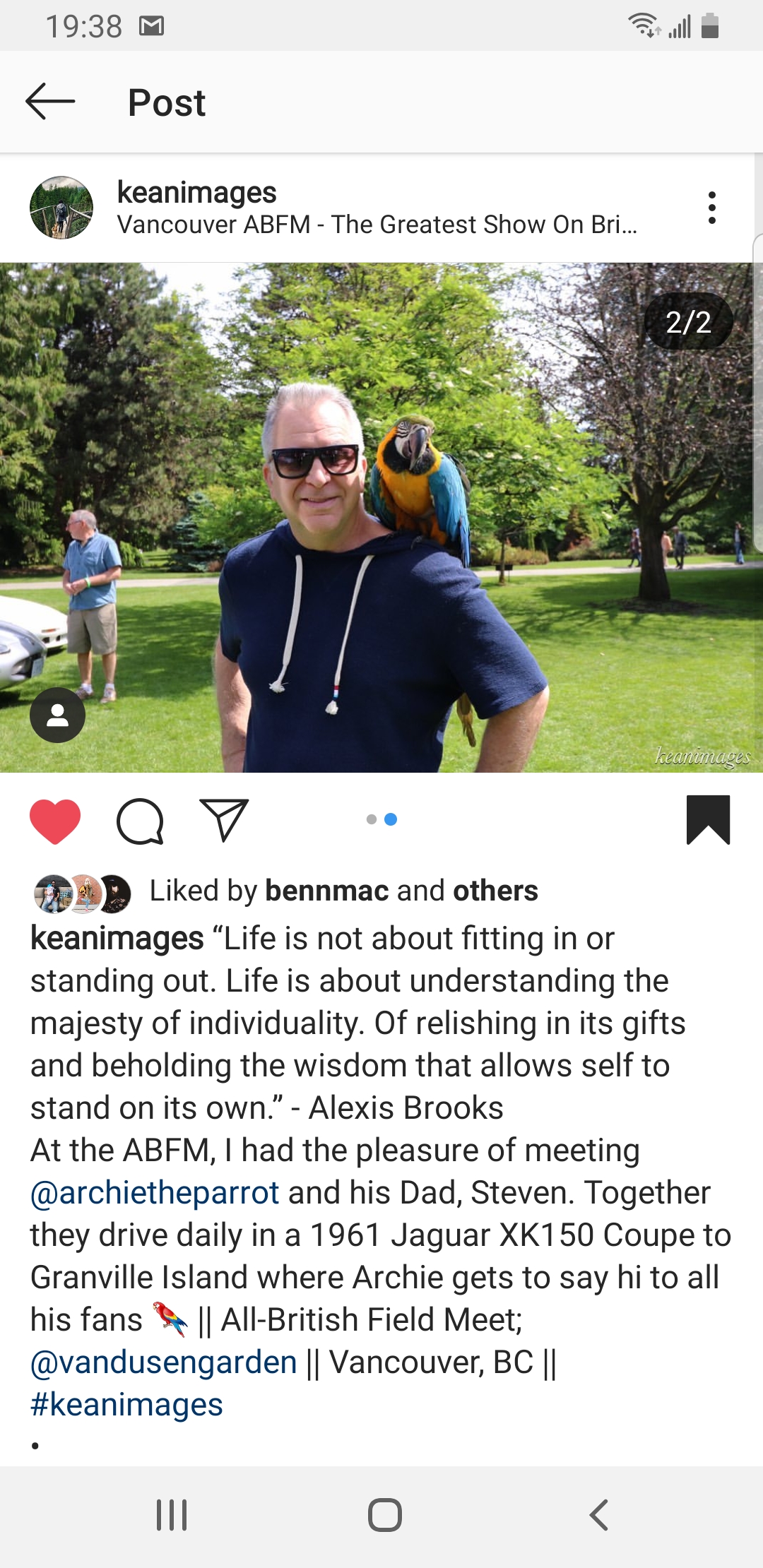 Interview - Driving.ca - Alyn Edwards - Auto journalist / Partner in Vancouver-based public relations company - Peak Communicators.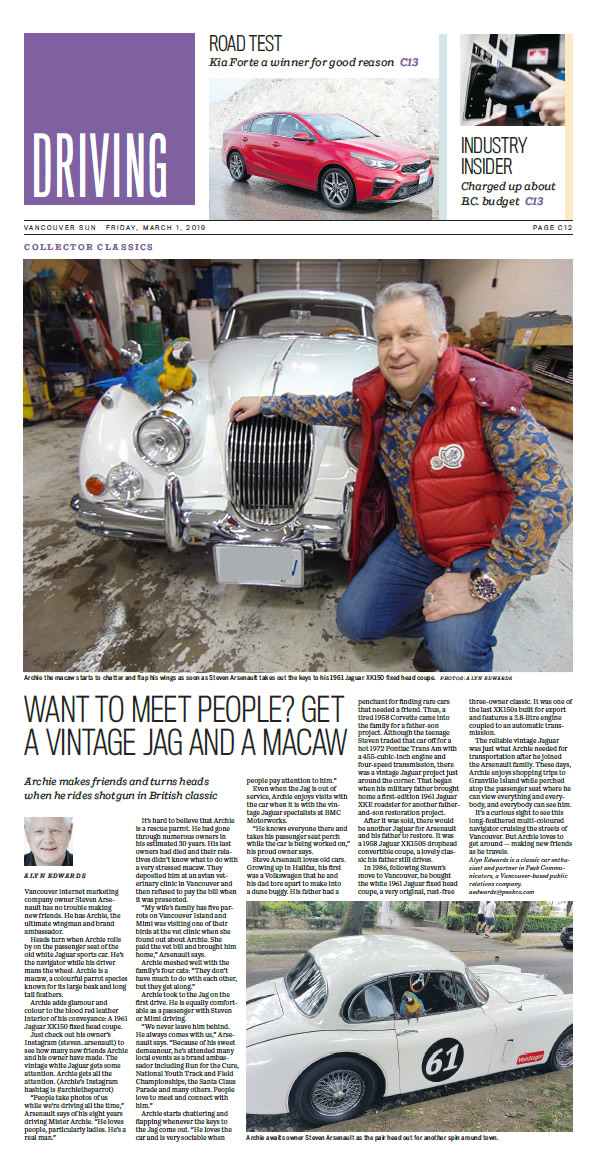 2019 All-British Field Meet, Van Dusen Gardens, May 2019
"Understanding the majesty of individuality"
Keanimages interview:
"Life is not about fitting in or standing out. Life is about understanding the majesty of individuality. Of relishing in its gifts and beholding the wisdom that allows self to stand on its own." - Alexis Brooks
The Peak Radio Station:
"Just driving my Jag with my parrot, living my best life."