A message

seo vancouver, seo in vancouver, vancouver search engine optimization, seo,
I came across an article this morning that reminded me of the early days of us creating
OneBigBroadcast.com
. Everyone laughed and thought we were mad. Funny thing about being a pioneer a friend of mine once told me; "It's a very lonely place."
The writer talks about how business is loosing out on brand awareness not to mention SEO visibility - all the hallmarks that our platform delivers except we deliver the 'easy button' to attract visibility back to a client's web property.
If you are building your brand - why not use social to help promote your brand while enhancing search
vusibility
or SEO!
The article starts out with; "
We all know that social media is getting bigger and bigger with every passing day, and more brands are engaging in social media every hour, but what about those brands that are still hesitant to get in the game? What do you say to them?"; and goes on to show why brands are loosing out.

Great job Cory. You can read the article here.
http://

www.mediapost.com

/publications/?fa=

Articles.showArticle

&art_aid=159003#comments
Looking forward to other articles in this space.
Our team has spent the last week redesigning our direct interface into Facebook's new Page features with some way cool features. Have a look for yourself from the folks at
http://

bit.ly

/

hvMN1F
practicalecommerce.com
I never thought I'd see the day that Craigslist was down. I've been so used to logging in daily to check up on things like Home Theater equipment I've been looking for or rare parts for my XK 150. The thing is it's part of what I do daily and I take for granted. Once the service is no longer available I begin to realize just how much everyone's lives are effected by technology and the void it creates if it disappears.

Todays Internet is very much that way as well. We become comfortable in the things that work for us. When something new comes along it may take a while to adopt but then everyone starts using it. If the service disappears there are questions but eventually something comes along to fill the void. Hopefully Craigslist will sort out their problems and come back again. I've gotten used to its interface and don't want to learn another.


Weighing in at 750 horsepower this new amazing styled Aston Martin is sure to attract one of the world's top car collectors/money magnets combined.
With only 77 being build, at just over 1 million British Sterling this work of art will turn head globally. Watch the video and listen to the sound of this beast. Truly amazing.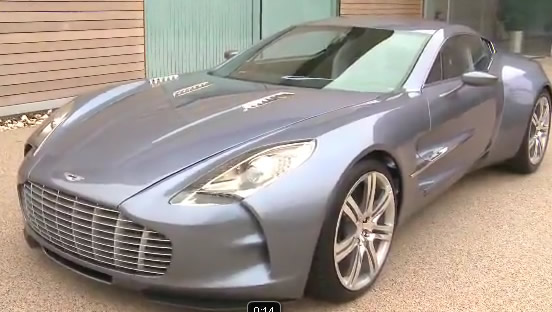 Listen to the sound
There are more and more articles surfacing that support the foundation principles that we've build the OneBigBroadcast social console on -combining important link strategies from a corporate web site to and from social media sites gains important search rankings.
As just about everyone is looking for ways to keep up with the current social media revolution while doing more things with less available time.
This latest article supports the theory that content is important on any web property along with visibility provided by links back from high traffic sites – social media properties.
"Social media can be used for more than branding, customer service, PR, and retention. It can also be used to support your rankings in the SERPs."
http://searchenginewatch.com/3641679
I read this great article the other day about the trends in social media and what the writer predicts will happen.
What jumped out at me was the following.
"Small, medium and large companies want to know how they can streamline, automate, budget, and measure social media and social marketing."
Then the follow on comment:
"How can it move from a series of handcrafted singular projects to a more consistent, more repeatable, more predictable undertaking?"
Later on:
"Many agencies that initially dismissed digital as a peripheral activity are now bent on not making the same mistake again with social."
Finally stating some powerful statements and the very principles that the OneBigBriadcast platform has been developed upon:
"Start thinking about ongoing engagement. Audiences can no longer be turned on and off on demand."
"The long-predicted new marketing paradigm is finally here. Marketers need to start thinking, behaving and organizing themselves as content producers who treat engage consumers as audiences, instead of fully outsourcing this function to external publishers. Content is still king, after all."
I'd recommend that everyone read this piece along with the reader comments.
http://www.mediapost.com/publications/?fa=Articles.showArticle&art_aid=138522&nid=120237#comments
Great day here on the west coast but fall is definitely in the air!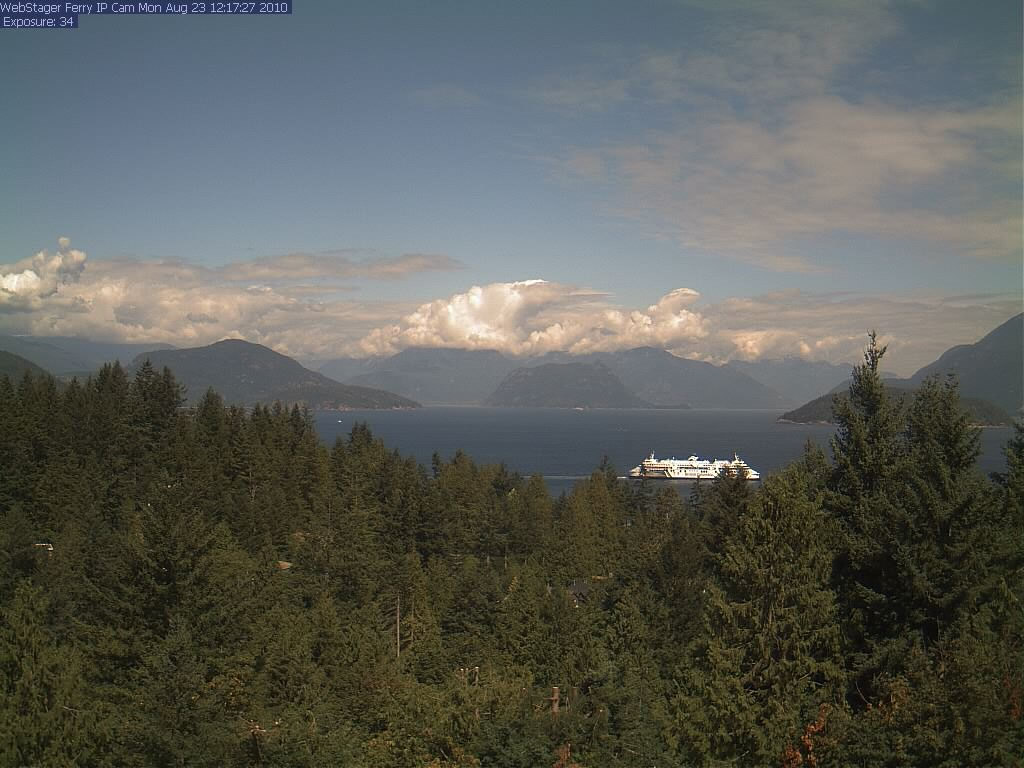 Pretty soon the leaves will be falling
What a better way to show case our new blog features than adding some of our animal characters from Cinemazoo:
Gary has been a great supported of WebStager and OneBigBroadcast.
As more and more people are attracted to the iPad and all its cool features the more they realize they want more. Our team now has a couple of iPad devices and I must admin they are way cool - however there are the things that we'd like to see. The first was that a normal WISIWIG interface doesn't work on the iPad - nor does many other features that developers like us take for granted on the other browsers. That's why we are developing apps for the iPad and iPhone that work hand and hand with our OneBigBroadcast digital broadcasting apps. This is our first post using out iPad interface. It's way cool after not being to be able to interface to our powerful platform via my iPhone and to my disappointment - the iPad when it arrived. Now you can - and the power of the overall OneBigBroadcast is available to the mobile user.
Slumping consumer confidence and disappointing earnings results from a number of major companies in the U.S. weighed on stocks Friday, with markets around the globe ending the week in negative territory.
As the close of trading approached, Canada's benchmark S&P/TSX composite index was down 182. 47 points, or 1.55 per cent to 11,559.30, wiping out the week's gains as commodity prices fell and financials lost ground.
The dollar was down 1.4 cents to 94.86 cents US in late-afternoon trading.
On the New York Mercantile Exchange, oil fell 61 cents to close the week at $76.01 US a barrel. Gold prices dropped steeply on Friday, closing at $1,188.20 US an ounce, down $20.10.
The drop in Toronto came despite news that Canada's leading economic indicator rose more than expected in June, led by the manufacturing sector. Statistics Canada said Friday the composite leading index increased by one point, while analysts had forecast a gain of 0.7 per cent.