CAR DEALERS ARE BECOMING ONE OF THE MOST SOCIALLY INNOVATIVE ONLINE BUSINESSES

News Flash - Automotive Social Automation meets Bill Cosgrove.
Think we are serious about the power of social automation in the automotive industry? Follow Bill Cosgrove - our industry expert with his
Autospeak- Straight Talk
and his candid insight into the brave new fronteer of automotive social automation. Bill is a refreshing shoot from the hip writer on topics that will interest most automotive marketers.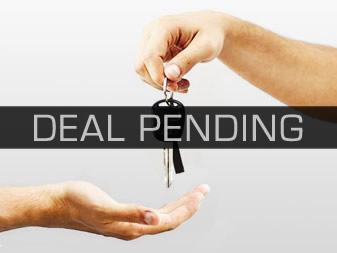 Almost as fast as the smart phone appeared auto dealers had to start to adapt to the changing landscape and habits of automotive buyers. Because of the Internet consumers are much more informed and know what they want when they get to the dealership often armed with details on their smartphones or tablets.
Before getting to the dealership consumers go online to research, educate them selves, get informed and find out what others are saying. Mobile has changed everything. Studies show that 85% of new car buyers start with their smart phones, then graduate to tablets of desktops for more details as the buying decision gets closer. With mobile the first thing people do is search - so you'd better be found - everywhere. SEO or a car dealer's appearance in search has never been more important and OneBigBroadcast is the platform to deliver results.
One Big Broadcast has been developing dealer platforms since 2010 - transforming with every change but most importantly empowering dealer to rise to the top of local search - the new battle ground for customers.

EXAMPLE PROJECT - KEY WEST FORD - VANCOUVER, BC CANADA
Branding & Creative
Real time updates from dealer platform
Bulk Image Load
Special auto sales apps
Social SEO - dealership top of thousands of search terms thanks to platform
Social Integration - uses 5 content blog engines, each integrated with their social network accouts, 5X the news deliver, 5X the links, 100 times the time savings compared to manual tasks.
Social Casting - community events - multiple IMGY galleries - integrated with their social accounts and Pinterest.
Mobile Platform
All in one content marketing platform
Muiti blog / team contribution for ultimate content distribution and exposure
Facebook apps / integration
Twitter Integration
Pinterest integration
RESULTS
SEO - Top spot in hundreds of high traffic search terms
400% increase in web traffic & visitors
25% increase in sales.
Read more about our unique
automotive dealer platform...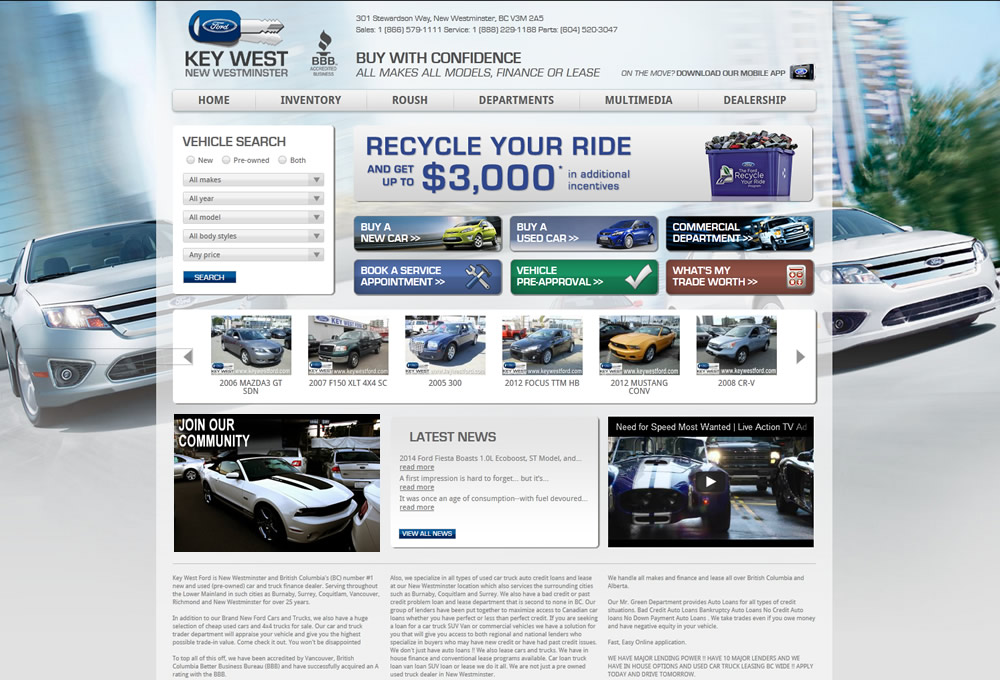 ROUCH DEALESHIP PRESENTS OFFERING