Contact Form Statistics:
There are deep analytics in the system back end that help sales and customer relations: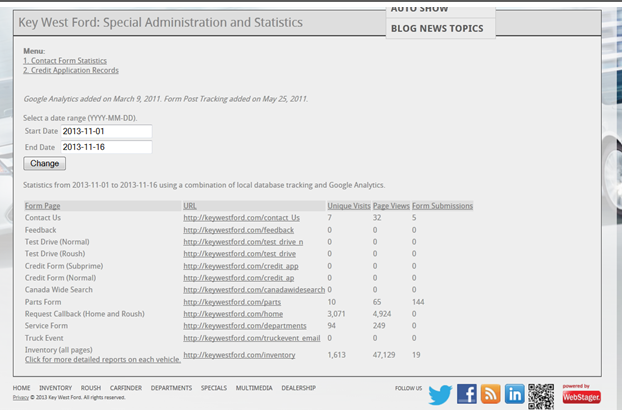 Form Analytics. Allows admin to see what email addresses are attracting traffic.

Each email address is connected to their CRM platform while admin can change the destination email of any form on the platform.

Form columns can be sorted by clicking the top heading of each.
In the example below parts has the most submissions and may be a candidate for our member portal combined with ecommerce.