A message

seo vancouver, seo in vancouver, vancouver search engine optimization, seo,
Press Release Canadian Auto Dealer
Tags:
(Posted on Jan 28, 2015 at 03:40PM by William Cosgrove)
One Big Broadcast is helping dealers reach new levels of trust and engagement online
They're doing it on the web. Buyers are shopping for cars, choosing models and specs, figuring out payments and then, looking for a dealership to buy from. So how do you ensure it's your dealership with whom they do business? Furthermore, given the rise in online usage and the multitude of digital marketing channels and tools available, how do you know what works best for you?
Steven Arsenault, founder and CEO of One Big Broadcast, says it's often easy for dealers to think that they need the latest widget, without realizing their needs. "Too often, we've seen dealers saying they want a Facebook page, they want a Twitter feed and they want this and that. The problem is that you can end up with all these 'islands' out there that aren't really connected and nobody knows what do with them."
Arsenault, who has been involved with online communities since 1999 and has developed web platforms for multiple industries, says that the key to knowing what works and what doesn't is to really take a look and see where your web traffic is coming from. He says that for dealerships, the vast majority of web traffic is coming from search. In order to get that traffic, stores need to have a robust platform that can deliver high levels of content marketing to drive that search.
A NEED FOR INTEGRATION
One Big Broadcast has focused on creating a destination platform with social integration, something that for the longest time didn't really exist in auto retailing. Arsenault says that over the last few years, changes in auto retailing practices and the needs and expectations of consumers, have really driven the need for social integration. Now, dealers are really starting to see the benefits.
Key West Ford, in New Westminster, B.C., is one store that has seen incredible growth through its partnership with One Big Broadcast. Since both parties began working together in 2011, the store has seen web traffic soar from 300 to around 700 hits per day. Additionally, it has zoomed from nowhere to become the largest volume Ford dealer in B.C. A lot of that is due to the relationships it has built with customers through online and actual communities.
Besides usual listings such as 'Inventory,' 'Departments' and 'About Us,' Key West's interactive website includes specific Roush Racing (it is an authorized Roush Performance retailer) and Social categories where users can view all the latest news updates via multiple blogs, sign up to join the online community (enabling them to take part in discussions) and have a look at some of the activities the dealership is involved with, including photo galleries and videos.
Combined with event listings and testimonials, the social feed has been a major factor in building trust and business.
"Because our platform is integrated, we can run multiple blogs and those blog posts go through Facebook and Twitter. Everything we do links back to the dealership's URL," says Arsenault. He says that when a blog is posted and instantly sent through social media feeds, it stimulates users and provides a level of interactivity not often associated with dealer websites.
Other features include the ability for consumers to fill out a credit application online, expediting the actual in-store sales process, while new tools such as testimonial apps tied into each salesperson's profile can allow staff to use their own tools for creating social content to build and strengthen their online profile and reputation.
Arsenault says that as a vendor partner, it's important for One Big Broadcast to provide dealers with a platform that is not only interactive but also easy to use. He says that as consumer expectations continue to increase, web platforms need to be more sophisticated in order to handle data effectively. "It's going to become more complex," he says, but notes that this complexity is also providing consumers with new online and interactive experiences.
A good example revolves around newspaper ads. "Dealers like to run newspaper ads for promotions," says Arsenault. "But if you were able to replicate the same ad on your website where shoppers can change colours and specs, plus have a URL listing and QR code on the print ad, the print ad can then serve as a link to the dealership's website. The whole concept is to make it easy, and at the same time, add value for both the dealer and consumer." Arsenault says, that moving forward, savvy dealers will continue to focus more of their efforts in building real communities online, via strategies such as membership benefits and special promotions. "The market is ready for innovation," he says. "We're excited about what lies ahead."
For more information about One Big Broadcast visit them online at onebigbroadcast.com.
Explore The Impact Of Facebook On Vancouver Search Marketing
Tags:
(Posted on Dec 13, 2014 at 01:54PM by Lee Byard)
In 2004 the world changed. Mark Zuckerberg - along with fellow Harvard students Chris Hughes, Andrew McCollum, Dustin Moskovitz and Eduardo Saverin - launched a networking service that allowed users to effortlessly connect. It was called Facebook and it quickly rose throughout the engines, becoming a social powerhouse and a pop-culture phenomenon.
A decade hasn't tamed this online beast. Millions of users still flock to it every day, relying on it for news and communication - and Vancouver search marketing companies are starting to take notice.

According to a recent Zephoria survey, Facebook has become one of the most important sources of search marketing because:
As of 2014 there are 1.32 billion users on Facebook.

829 million users log into the site daily, bringing increased marketing opportunities and consistent targeting.

The most common age demographic is 25 to 34 (which is the target audience of many online services and products).

4.75 billion pieces of content are shared there daily, with consumers fueling marketing campaigns and promoting local links.

One in five page views lead to Facebook, with users seeking out information through business profiles, videos and images.
This proves that social networking is no longer just for everyday hashtags and picture sharing. It's instead the center of search marketing - and One Big Broadcast is ready to take advantage of it.

Contact us today to learn more about the power of Facebook.
How Can Vancouver Companies Target Traffic?
Tags:
(Posted on Dec 10, 2014 at 07:26PM by Lee Byard)
Online consumers are adventurers - carefully navigating the world of marketing, dodging irrelevant content, slogging through back-links and inventory pages. They seek out optimized treasures buried in the network sands.
And companies providing maps to those treasures will reap the benefits... as long as search marketing is used.

Guiding the right traffic to the right site is no easy task. Companies can no longer rely on stellar products to succeed. They must instead employ search marketing techniques.

What are these techniques? According to a recent analysis by Matt Ackley, a noted contributor to Search Engine Land, the most popular methods used by North American marketing companies are:
Search Targeting (meta tagging and link building): 84%

Site Targeting (optimized local profiles and GEO-cached content): 80%

Social Targeting (Facebook accounts or Twitter feeds): 47%
Mobile Targeting (responsive design and downloadable apps): 32%
These are all worthwhile methods - which is why One Big Broadcast has been taking advantage of them since our inception. We've transformed search marketing, blending local SEO and automated content for powerful results. With our integrated system we've connected key audiences to every site, saturating the Internet with information that's both optimized and engaging.

Let us develop a search marketing strategy for you. We'll target the demographics that matter most and we'll build brand recognition among all media channels (including engines, social networks and indexes). 

X marks the spot for social success!

Contact us to learn more.
Vancouver SEO Companies Focus On Optimized Displays
Tags:
(Posted on Dec 8, 2014 at 12:41PM by Lee Byard)
Content, keywords, analytics: these were once the defining traits of Vancouver's SEO scene. Blogs were stuffed with trendy tags, shoved onto the Internet and examined for their traffic patterns. It was a proven strategy.
It was never, however, the only strategy. Alternative technologies were always available and recent data proves that one of these technologies is gaining ground on the slippery SEO slope: optimized site displays.
According to Search Engine Land, 81% of all companies have transformed their displays. Websites are being converted into multiple digital formats, including mobile and tablet. This creates more accessible information, targeting key demographics with responsive sales channels, broadcast blogs and streaming feeds. It serves as a direct connection point between readers and content - and this translates to better traffic and better profits.

One Big Broadcast embraced this change long ago. We understood the importance of multi-medium displays, and we recognized how smartphone technology would eventually lead to new opportunities. Our responsive formatting has allowed us to create dynamic sites for the modern consumer.

And it seems that 81% of our fellow Vancouver digital marketing companies are finally doing the same.

To learn more about optimized displays click here.

To learn more about mobile design contact One Big Broadcast today!
I am happy to announce the launch of a new website for our newest client – Silver Maple Ventures Inc. I'd like to hear what everyone thinks. http://www.silvermapleventures.ca/
Silver Maple Ventures Inc. is involved in the exciting and rapidly emerging Equity Crowd Funding space that is currently capturing global interest.

Silver Maple Ventures Inc., is an Exempt Market Dealer (EMD) registered in the provinces of BC, Alberta, and Ontario. As an EMD, Silver Maple is unique, in that it has received approval from the BC Securities Commission to develop an online Equity Crowdfunding Portal. Today British Columbia is the only Province (or State for that matter) that true equity crowd funding is legal. Equity Crowd Funding (ECF) has been going for years in the UK, several countries in continental Europe and Australia. This disruptive industry is expected to come on strong here in North America over the coming years.
Our creative team's goal was to forge something 'new and striking' in an industry that has eyes on it from many different perspectives. Clean lines were used for the 'silver maple leaf' logo with muted colors to achieve the desired look. This treatment then became the foundation for the current impressively realistic SVM logo with a 3D look.
Along with the branding we knew the look and feel had to be responsive and cutting edge. We used a relatively new feature now used in high end web design called 'parallax scrolling' to achieve the dramatic image scroll technique of the home page. The feature allows a user to got forward and back with elements of the web site behaving as if one were 'rolling back the video'. We carried this design to mobile and tablet devices with responsive programing that will ensure that Silver Maple Ventures looks spectacular no matter what device the user is viewing the website on. We carried the creative theme through to their social accounts like Facebook and Twitter.

The 'engine' that powers Silver Maple Ventures called for state of the art. We used our own OneBigBroadcast.com – an 'all in one' cloud powered content marketing platform that melds content, social, SEO, communities and commerce into and emanating one central spot. With the vast array of social marketing & SEO integration Silver Maple Ventures is empowered to take their marketing message to the next level using what we call Ground Zero Marketing principles.
What's next? Content | Communities | Commerce. Our integrated communities provide companies with the horsepower to harness communities while broadcasting their content across social and the rest of the Internet to attract savvy investors. Stakeholders in the equity crowd funding space want to bet on more than a T-shirt or product when the invested company gets acquired for billions! That's ultimately what equity crowd funding is all about while the companies attracting funding will have access to their own social and SEO marketing tools via their corporate profiles to further enhance their company's online foot print.
Changing the Game for Event and Sports Marketing
Tags:
(Posted on Jan 4, 2014 at 06:37AM )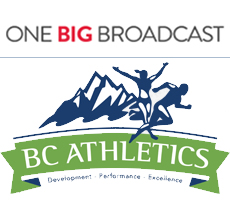 For IMMEDIATE RELEASE: 8 December, Richmond, BC, Canada
BC Athletics (BCA) Recognizes OneBigBroadcast's (OBB) Sports Marketing and Event Coordination Platform As Key Management Tool to Achieve BCA Mission.  
The OneBigBroadcast Platform will be deployed during 2014 across six flagship events for BCA, implementing the OBB Event Management tool kit, Search & Social Media to the events, making them visible through real time video streaming across all of British Columbia and Canada .
At the annual BCA Awards Dinner held 7th of December, The Legion National Youth Track & Field Championships and OneBigBroadcast (OBB) were awarded the Executive of the Year Award for event design, management and execution, including the application of the OBB members Social Media platform and event management tools.
Brian McCalder, President and CEO of BC Athletics had this to say in presenting his award:
"Executive of the Year," BC Athletics Annual Awards Program September 7, 2013
"The Legion National Youth Track & Field Championships are a window into the future Canadian Championship and Olympic Games Athletics Teams. To stage the Canadian Championship requires the coordination of national, provincial and local organizations, sponsors and volunteers.  To successfully present the Championships and keep all of the moving parts in order requires a Local Arrangements/Host Organization that has a vision, commitment and delivers.  
"Such was the case for the 2013 LAC of the Legion National Youth Track & Field Championships.  It was for the first time in the history of the Championships lead by the Ladies Auxiliary – BC/Yukon Command.  The LAC not only raised almost 1.12 million dollars in Cash and Value-In-Kind support but brought the Championships to the people of Canada through a Social Media and grassroots campaign using a new Event Management Content Creation and Capture platform from OneBigBroadcast, a WebStager Company.  
"The platform and tools included archiving the events through a mentored team of Videographers, aged 13-17, and social bloggers reaching across Canada and to a global audience of young aspiring Olympians from Brazil, Russia, India, China and the European Union countries.  The Championships reconnected Alumni and friends of this 73 year old event, opening a new chapter in the storied history of the Legion involvement with Track & Field in Canada."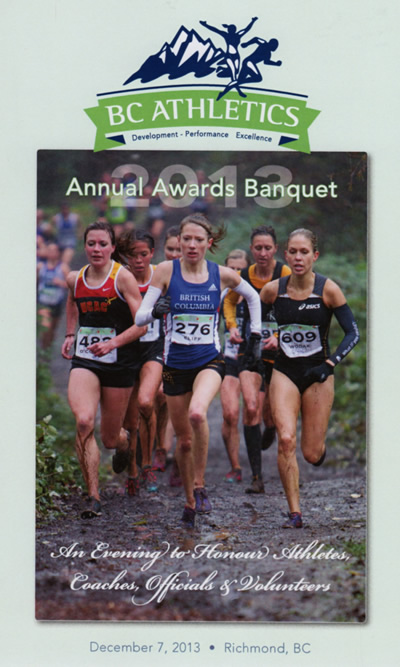 OneBigBroadcast.com's Sports Marketing Platform combines layers of applications and social media marketing tools to raise visibility for any event while enhancing sponsor value through massive distribution and exposure.  A key component is a unique community portal where fans, athletes and sponsors have access to their own private member-only profiles, social marketing tools, blogs, and galleries to report their own event experiences and share their own stories and experiences. Each individual can connect directly via special programs to their own social networks sharing their own views of the event on a every level: individual, team, friends and family, and the world in general. The combined community attracts massive visibility from a fan's or community perspective. While delivering content the event becomes a continuous online production. Watch events transpire live and immerse yourself in the experience of other members. Become a part of the Celebration community and share in a new movement of social networking and technology.
Another key component used to report on the event in real time and raise sponsor value are the social casting tools used by the event's exclusive social casting team. This layer of content distribution spans the event while social casting team's photographers, videographers, bloggers and reporters are covering the event from a multi faceted perspective in areas of the even only they have access. The platform is used to schedule content, display images, video and blogs while special mobile applications report on event details such as official results or delays in venues. The social casting team has the ability to create event content pages in seconds due to the platform's intuitive design. As venues change or new perspective's arise content containing video, images or any other content can be created for immediate display or scheduled for viewing by the public or private community.  
By harnessing social media marketing tools from a central dashboard the event's web site becomes the focal point and distribution portal for massive content thanks to the social casting team, meanwhile the community portal builds an active community for years to come.
In a deeper data experience behind the scenes are analytics applications and big data appliances all focused on delivering rich data beyond what any other application platform can deliver.
Combined the platform delivers the most current information to enhance fan and sponsor value. Community members combined with the social casting team are the stars of an exclusive online production, all working behind the scenes to create the ultimate social experience for any event.
BC/Athletics is the British Columbia Officiating organization for B.C. Track & Field, Road Running, Cross Country, Race Walking and Marathons, coordinating over 700 events in a given year.  BC Athletics is a member of the Athletics Canada consortium of provincial-wide sports officiating bodies in Canada. www.bcathletics.org
The Royal Canadian Legion is one of Canada's largest non-profit charitable service organizations. In addition to the Legion's vast community philanthropic and volunteer service, their unwavering dedication to youth leadership and development dates back to the 1920s. The enduring near-century legacy of the National Championships is a testament to the Legion's dedication to training and mentoring Canada's future young Olympians. www.Legion.ca
At OneBigBroadcast.com we strongly believe that "THE MEDIUM IS STILL THE MESSAGE" and that the dynamics of message and event are now more entwined than ever before.
We are an automated content marketing platform that from a single management console combines easy to use, intuitively designed second generation content management, mobile site creation and management, social media marketing tools, SEO automation processes, social ecommerce, private member communities combined with layers of enhanced marketing applications designed to streamline the traditional time consuming tasks of running today's complicated Internet presence. Combined the platform delivers the most current information to enhance fan and sponsor value. Community members combined with the social casting team are the stars of an exclusive online production, working behind the scenes to create the ultimate social experience for any event.  Our clients use us to reach around the world to tell their stories, and build communities of interest and exchange. www.ONEBIGBROADCAST.COM
OBB is Replacing the Experience Economy with the Enlightenment Economy
Where Content is the Fuel and Social is the Flame
View in PDF Format
http://onebigbroadcast.com/upload/pdf/BC_Athletics_Recognizes_OneBigBroadcast_TBSrev02_V2.pdf
What Is Responsive Web Design?
Tags:
(Posted on Dec 1, 2013 at 04:28PM by Lee Byard)
This is the age of total access. Users are now streaming data from their laptops, smartphones and tablets. Every screen is flooded with organic content and Vancouver SEO strategies. Choosing responsive layouts is, therefore, essential.
A responsive layout is when a site favors a fluid grid, instantly resizing itself to any screen. It adapts text, images and links as needed, and it effortlessly adjusts to new servers.
This proves essential for digital marketing in Vancouver. Every site must be optimized for all mediums - from computer monitors to tablets. There are countless devices that can now access the Internet, and BC vendors must appease them all.

One Big Broadcast will show them how. Our Mobile Simulator allows every page to be read with ease, keeping customers in the data loop wherever they go. 

Contact us today to learn more!
Ignore SEO Companies That Promise The Impossible
Tags:
(Posted on Dec 1, 2013 at 04:20PM by Lee Byard)
There are countless marketing firms in Vancouver. Each of these firms wants your business, offering SEO tactics and design incentives. They each claim to be the best, and they each promise success.
Some, however, promise a success that simply can't exist - the immediate domination of Google, Bing and other search engines.
When considering SEO firms in Vancouver, remember that the results won't be instantaneous. Climbing through indexes takes time. Developing social strategies isn't easy, and building a comprehensive collection of tags and keywords requires patience. This is not a fast process. It needs consistent posts and steady efforts.

Avoid any digital marketing firm that tells you otherwise.

One Big Broadcast understands how optimization and integration work - and we'll share our Vancouver SEO strategies with you. Our promise isn't one of impossible speeda, but instead of quality. Contact us today to learn more.
Avoid Flash Files For Total Optimization
Tags:
(Posted on Dec 1, 2013 at 04:12PM by Lee Byard)
Flash files are common. They blend text and images together, streaming them through a series of vectors and bitmaps. The result is something dynamic.
It's also something that undermines Vancouver SEO.
Do not generate important content through Flash. Search engines are unable to properly catalogue or index these files, confused by the special characters and geometric primitives. This promises weak optimization, and digital marketing in Vancouver becomes impossible.
Flash programs must be used sparingly. Use them as complements, not completions. This is the only way to web design for Vancouver customers, offering them straightforward HTML and occasional animations.

Contact One Big Broadcast to learn more.
Avoid Excessive HTML While Designing Vancouver Sites
Tags:
(Posted on Dec 1, 2013 at 04:06PM by Lee Byard)
Size really does matter, especially when promoting Vancouver SEO.
HyperText Markup Language, known more commonly as HTML, is a vital component of web design. Through it every page can be transformed with a blend of text, images and typefaces.
Most BC businesses utilize this method, wanting to optimize their sites with a search-engine friendly style. Too often, however, do these same businesses forget that less truly is more.

An excess of HTML undermines digital marketing in Vancouver. Endless italics, underlines and URL encodings prove difficult to index. Web crawlers can't properly translate the data and so they ignore it entirely. Pages are left unread and unranked.

It's recommended, therefore, to use HTML sparingly. Don't flood the text with tricks and techniques. Keep the ratio between special characters and content instead balanced. All posts should be organic and fact-heavy. Weave in markups carefully to achieve the best results.

To learn more about web designing in Vancouver contact One Big Broadcast.