Autospeak-Straight Talk contains articles covering digital and social media marketing social communities and events marketing
4 strategies for getting ROI from Facebook Ads
Tags:
(Posted on Mar 3, 2014 at 12:31PM by William Cosgrove)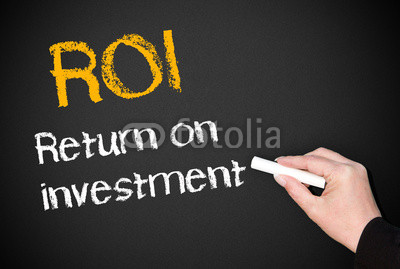 Are you caught up with the most recent online marketing changes, updates and theories? Wishpond's James Scherer, in this four-part series, will examine the most influential changes that have happened in the past six months, and how those changes affect you and your business on a daily basis.
In this final installment, Scherer will discuss four strategies for getting a solid return on investment from Facebook Ads. In Part 1, Scherer looked at the rise of social media optimization. Part 2 covered Content Shock — what it is and why it matters. Part 3 examined what Facebook's Edgerank changes mean for marketers.


Facebook Ads often get a bad rap, but they've been steadily improving. The average click-thru rate for Facebook Ads has jumped 275% since 2012. ROI has increased 152% in the past 18 months.

There are countless ways you can dive a little deeper into Facebook Advertising to find an ROI that works for your business. Learning the strategies below requires a bit more time and effort, but it can also open up a whole new platform for generating brand awareness, promoting your products, and even generating leads.

Here are four (somewhat advanced) strategies to get a workable ROI out of Facebook Ads:

1. Facebook Ads can be used for way more than just promotion of a sale. You can create an ad used to generate Facebook likes for your page (say, with a like-gated contest or promotion) and set the payment plan to Cost-Per-Like — meaning you pay based on how the ad performs for your brand. (Well-designed, optimized ads can have a CPL of only 30 cents!) That's pretty cool given that Syncapse found that a Facebook like was worth, on average, $174 to brands.

2. They're awesome for lead generation. You can target Facebook Ads so specifically that only people who have stated (in no uncertain terms) that they're interested in your field or sector will see them and traffic through to a lead-generating landing page. My favorite way to generate leads with Facebook Ads is to promote an e-mail-gated ebook to people who have stated they are interested in that ebook's subject. Target the ad as specifically as possible and then connect it to an optimized landing page, which discusses how the ebook can benefit its reader and provides an e-mail-gated download button.

3. Targeting by custom audience. Using this method, in which you import your business' e-mail list into your Facebook Ad tool and find the corresponding Facebook user, means you can re-target those lapsed customers who haven't bought from you in a few months, or reward your loyal customers with a Facebook-exclusive offer. Before you import your contact list, be sure you've segmented it intelligently based on your ad goals. Consider importing only your most recent merchants (past 6 months) and targeting them with an ad with copy such as "How are you liking [Your Business]? Click to get our exclusive 50% off coupon available only to loyal customers!"

4. Targeting by lookalike audience. Available only with the Power Editor plugin, lookalike targeting finds Facebook users similar to your imported custom audience list. This means you can generate leads with all the characteristics of your existing customers – thereby dramatically increasing your ad click-through-rate. Lookalike audience targeting is effective not only based on a custom audience who have bought from you, but how about targeting Facebook users exactly like your custom audience of ebook subscribers? Your CTR can be awesome, but be aware you'll need at least 10,000 people in your custom audience to find results!

James Scherer is a content marketer for Wishpond and author of the ebook The Complete Guide to Facebook Ads.Wishpond makes it easy to run Facebook Ads, create landing pages & contests, email automation campaigns & manage all of your business' contacts.
Pinterest beating Twitter on social shares
Tags:
(Posted on Oct 18, 2013 at 03:22PM by William Cosgrove)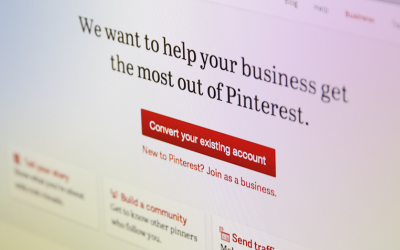 Retailers should pay attention to social media site Pinterest, after a survey found it is driving more traffic to sites than Twitter, LinkedIn, Reddit and Google+ combined.
The findings from Shareaholic showed, over the last 13 months, that Facebook accounted for 8.1% of social media traffic referrals to sites, while Pinterest came second with 3.24% of referrals. Twitter was in third place with 1.2% of site referrals.
Collectively, Facebook, Pinterest and Twitter are dominating with 15.2% of overall ltraffic last month.
Shareaholic said "given their community and share-friendly nature, it's no surprise that they top the list in traffic referrals and have grown more than 54% each in share of overall visits".
Social traffic referrals from Facebook grew 58.81%, Pinterest by 66.5% and Twitter 54.1% in the last 12 months.
They may be the last age group to join in, but you can no longer say that baby boomers and seniors aren't embracing technology.
In the past four years, the percentage of people age 65 and older who say they use social-networking sites tripled to 43%, from 13% in 2009, according to a recent survey by the
Pew Research Center
.
And 60% of 50- to 64-year-olds said they are on a social-networking site, according to the survey, which asked 1,895 adult Internet users about their online practices.

Those figures still pale in comparison to younger Americans: 89% of people aged 18 to 29 said they use social-networking sites, as did 78% of 30- to 49-year-olds.


And it's not as though the survey's findings reveal an obsession for social-media among older folks. Yes, a good portion of mature Americans are online and they're using Facebook—but that's about it in terms of social media.

"To the extent that people in that 65-and-up group are using social-networking sites, almost all of them use Facebook. Very, very few of them use something in addition to that," said Aaron Smith, a senior researcher at Pew Research Center and a co-author of the report.

They're joining in greater numbers "for the same reasons everyone else is getting on it," Smith said. "Connections to the people they care about, whether those are family members or other loved ones, as well as to people who share similar interests, similar hobbies."

The embrace of social media often is driven by one's friends and family joining.

"Generally, when we ask people why they don't go online or why they don't have a cellphone, it's a perceived lack of relevance. That idea that, 'this is a waste of time, there's nothing here of value to me,'" Smith said (he added that, for some others, there might be financial or physical limitations).

"That's particularly true for people who have lived perfectly happy, successful and fulfilling lives for decades without a lot of this stuff," he said.

The question posed to survey respondents was: "Do you ever use the Internet to use a social-networking site like Facebook, LinkedIn or Google Plus?" (In previous iterations of the 8-year-old survey, the question included MySpace and Friendster. Remember those?)

The survey also found that Twitter is not yet a go-to site among older folks. The survey found that just 5% of people aged 65 and up said they use Twitter, as did 13% of 50- to 64-year-olds, 17% of 30- to 49-year-olds and 30% of 18- to 29-year-olds.

Job seeker? Facebook alone won't cut it

If you're a boomer job seeker, using Facebook is not enough to overcome some employers' perception that older workers are not tech savvy.

Abby Kohut, a career consultant and author, said she urges job seekers to demonstrate that they're up-to-date on technology.
By Andrea Coombes

DealerNet Services
Does Early Adoption Of Brands Lead to Advocacy or Boredom
Tags:
(Posted on Aug 21, 2013 at 05:30PM by William Cosgrove)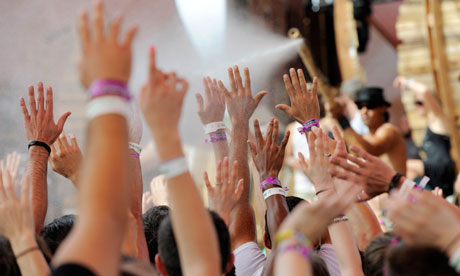 The internet is now able to reach a broader and younger audience than the high street ever was, with 69% of people aged between 12 and 17 reported to have a computer, many of whom will be strongly influenced by the rippling effect of their friends on social media.
The latest Mobile Youth report revealed that 50% of young people recommend a brand because they have had a positive experience with it, and that 88% of all positive recommendations for a brand are generated by fans who make up 10% of the brand's customers.
Young people have such a grasp of technology that it's natural to them – it's a gateway to exploring their interests and sharing their lives. So they're brand-aware and tech-literate, but how do you stay cool today with a young person whose trends and tastes are so fickle? Having helped companies do this for over 20 years, here are my top five tips for better engaging the youth of today.
1 It's all about big data and small data
The more people use the internet, the more brands can potentially learn about the activity of their consumers – and the more they can tailor their offer to suit them. When it comes to brands, it's all about big data and small data: being able to gather as much data as possible and filter it in such a way that the information becomes meaningful and valuable, so that we can learn from interactions with our customers and make improvements in the ways we service them.
We need to use this data to create an age-appropriate online presence. Just as data feeds a more bespoke marketing approach, you need to break your targeting at different levels. Many classify tweens and teens in one large cluster, but there is a lot of emotional, social and physical growing in these years. What is right for an 11-year-old girl is different from that for a 13-year-old boy.
2 Be in association with…
Celebrities set the pace for staying on top of the latest fashions. Brands piggyback on these fashionistas to get to the consumer and convince them they, too, can get the look. Use them to boost your brand's youth appeal.
But, if you don't have easy access to Lady GaGa, take a brand of the moment to achieve the same effect. Your brand might be a massive juggernaut in terms of size and market share, but has lost its coolness. Link with another brand to bring it back. This is how the brand licensing market has got so powerful and you only have to look at brand associations for festivals such as Coachella (H&M, Heineken, Red Bull and Fruttare) to see how cool associations can sell products.
3 Create the right digital channels but also look at offline
As James Withey, head of brand insight at Precise, says: "Make everyday online encounters entertaining for kids. So the launch of a new quirky toy in a cereal box might be more successful in generating online word-of-mouth mentions than major product launches or ad campaigns."
If you want to reach out to a younger audience, you need to remember that they are still kids at heart and as such give them something entertaining to do, such as creating their own online avatar, which they can use to try out their own fashion tastes and share with their friends.
4 Move your brand with your core customer base
If your customer base is 13 years old and you find it is becoming younger, create a brand extension aimed at older teens that allows you to keep your existing customer base but gives those who might be tiring of it a new dimension to be interested in.
We all know Mark Zuckerberg and fellow students created Facebook as a social network for them while at Harvard. The latest statistics claim that there are now 1.06 billion monthly users, which means that, far from a communication medium for young people, it has become a mainstream tool for those wanting to communicate. In fact, 65% of Facebook users are over 35. However, where Facebook has been clever is by introducing instant messaging, which young people are more likely to use.
5 Give young people a voice and make sure it matters
Brands that really listen to their customers tend to be the ones their customers want to buy from. Social media means people are used to having a voice and using it from a young age. They are used to airing their opinions not only to their friends, but their friends' friends and all their followers. They expect those opinions to be taken seriously and are often happy to have their opinions out in the air to be debated and discussed.
Brands that ask for and use these opinions –which flavour of Walkers Crisps to launch or what name to choose for the latest X Factor band, for example – are the ones that bring discussion out of the brand arena and make customers brand ambassadors.
Early adoption means we need to be more savvy as brand guardians. As our target audiences become more sophisticated at a younger age, we need to stay one step ahead of them, understanding what they like and don't like and what they interact with.
Written byMax Eaglen

DealerNet Services
What Is Google Plus And Why Should I Join Another Social Platform?
Tags:
(Posted on Aug 12, 2013 at 04:11PM by William Cosgrove)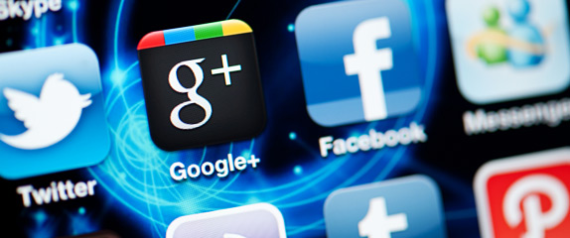 In the web industry, we need to spend a lot of time researching and keeping up with the constant change in order to provide relevant and sound advice to our customers.

Our customers are typically small to medium businesses who often don't have the time to engage on any social media, but one of the questions I'm being increasingly asked is what is Google Plus?

We've all seen the gradual change within Google towards better quality content being a key search factor, along with the growing influence of social media on search, but to put it bluntly, Google Plus has the potential to permanently change the search landscape.

If you and your business aren't actively engaged on Google Plus, you are placing your business at risk!

A study by SearchMetrics earlier this year (you will need to register to download thestudy) showed that social signals such as "Likes" etc correlated very closely to search rankings, and that Google +1s more so than Facebook and Twitter. Correlation isn't necessarily causation, but recent comments by Matt Cutts and a Google blogannouncing "in depth" articles show that Google Plus participation is going to be vital to gain and maintain rankings.

So, what is Google Plus and how do I use it?

If I had to summarise my thoughts on Google Plus, it would be that I came for the SEO benefits, but stayed for the huge amount of valuable and relevant of information that is shared, the standard of discussion and the willingness of most members to help out and contribute.

Google Plus is different to other social media, in my experience it is less prone to bad behaviour, and experienced members give freely of their time. Discussion topics can we wide ranging, I've been caught up in discussions on music, poetry, westies (as in dogs, via one of the very many "communities"), as well as my core interests of web design, digital marketing and social media.

While I've had a Google Plus profile for quite some time I've only been actively engaging for the last few months. So instead of me trying to explain it all, I'll link to some excellent articles by Martin Shirvington, an outstanding authority on Google Plus amongst many other things and someone who will engage with you and help you make the most of this platform. (Make sure your first connection on G+ is Martin)

"If you think Google Plus is just another social site, you are in for a big surprise. What has been created is, put simply, a phenomenal tool for human communication, and much more. But it takes you to experience it, embrace it and 'get it' before this realisation really comes."- Martin Shirvington 


Martin Shervington

Marketing, Psychology & Google+ InsightsWhat is Google Plus? A Complete User Guide. (Videos and Blog)

Article resources (including additional videos)
So don't delay, create your account on Google Plus today, I look forward to seeing you there.
BY CHRIS SUTTON

DealerNet Services
Unless your organization watches its Facebook stats carefully, you may not have realized Facebook has become increasingly less accommodating to brands and companies over the course of the platform's recent updates.  Some notable business owners, like billionaire Dallas Maverick's owner Mark Cuban, have even spoken out against Facebook's latest changes.
For example, in late 2012 TechCrunch noticed that posts made by brand pages were only being displayed to a tiny fraction of a page's following, and were being hidden from the rest.  Facebook has been restricting how many of a page's followers see a given post, a statistic known as "Reach," for several years now.  However TechCrunch found that in late 2012 Facebook made changes to the newsfeed that caused the reach for brands to drop as much as 40% compared to what it was earlier in the year.
Posts for the average Facebook brand page are now being seen by less than 10% of their audience!  For example, if you spent time, money and effort to build your Facebook following to 4,000 people, that means now each post you make is going to be seen by less than 400 of them.
Facebook has a solution for this though…you can pay them money and then they will show your post to more people.  That doesn't quite seem ethical though, does it?  First you spend money to build your following on Facebook, and then you spend even more money to reach the following you worked so hard to build?
It's no wonder so many business owners, like Cuban, are upset and considering leaving the platform.  So, is it time for you to close your Facebook page?  Here are three important things to consider:
1. Does your business model allow for recurring purchases?  There is a rule in marketing and sales that says it's always cheaper to sell more to an existing customer than it is to find a new customer.  If your business allows for customers to make repeat purchases, like an online store or clothing company with new items every season, then the chances are better that your company will get value from a Facebook page.  However, if your customers only need to buy your product once, like a video game or a book, then you will always have to be finding new customers because your product doesn't lend itself to repeat purchases.  That will make it harder for you to come out with a positive return on your Facebook investment if you are continually having to find new customers instead of simply re-selling old ones.
2. Do you have other contact information for your Facebook followers?  Depending on your company's approach to Facebook, you may know that most of the people on your Facebook page got there because they were already following your company on its website, email list, or elsewhere.  If that's the case, there shouldn't be much negative consequence to closing your Facebook page, because you can still reach those customers another way.  However this situation is probably rare, so what can you do if you don't have other ways to contact your existing Facebook fans?
Start by going to your page and looking at the cost for promoted posts.  Figure out how much money you'd wind up spending to reach your desired number of fans each month.  This will let you know how much money you can potentially save by moving people to another platform like Twitter, Tumblr, or an email list.
From there, come up with a budget for a contest, and an ad campaign to promote it to your Facebook following, that encourages people to switch to your new platform of choice.  This will allow you to justify the expense of the contest and the promotional campaign because you can show that after a certain amount of time, say six months, you will have saved enough money in Facebook expenses to pay for the contest.  And every month after that those savings will be contributing to higher profits for your company.
3. How are you measuring the value of your Facebook fans?  This is the most important question to ask yourself about whether or not you should keep your Facebook page.  Do you know the average revenue generated per fan?  Or how many new fans you need to acquire in order for one to make a purchase?  Unless you have some way of proving that having a Facebook page is making your company money, you're running the risk of wasting a substantial amount of time and resources.  It's time for you to start making sure your Facebook page is creating a positive return on investment.
For example, if you know that for every 10 new fans you acquire on average one makes a $20 purchase, then you can look at how much it costs in advertising and administrative costs in order to get 10 new fans.  It's important to factor in the labor and admin costs because those are resources that could be doing something else potentially more effective at generating money for your business if they weren't tied up running the Facebook page.
So, if it costs you less than $20 to acquire 10 new fans on Facebook, then it's worth it to keep your page and pay money to grow your following.  However, even if you've determined that your page is generating positive ROI now, that doesn't mean that it will continue to do so.  Especially if your business doesn't allow for repeat customers, like the first question pointed out, make sure that you check in on your Facebook ROI regularly.
First, there's no guarantee that Facebook won't make changes in the future that will further reduce your ROI.  You may also find that as you sell more of your product it will become harder to sustain the same volume of sales.  You may reach a point where all of the people who are most likely to buy from you have already done so, and the only people left to target aren't as interested.  This would cause your sales to drop and require you to look at a new strategy to address the changed marketplace.
The bottom line is if you're going to have a Facebook page, make sure you've got a justification for it.  And "I'm doing it because all my competitors are doing it" doesn't count.  Just because they like to waste money doesn't mean you should.
DealerNet Services
Photos Represent 93% Of The Most Engaging Posts On Facebook
Tags:
(Posted on Jul 25, 2013 at 06:22PM )
It turns out pictures aren't just worth a thousand words these days, but a few million Facebook likes, comments and shares as well. This isn't exactly news for people and businesses familiar with the site, as back in August of 2012,
SocialBakers
reported that 85% of the most viral posts on Facebook were of a photo variety. So where do things stand one year later?
According to the latest data, photos now represent 93% of the
top posts on Facebook
! That leaves status updates to generate only 3% of the most engaging content while links and videos each generate only 2%. It appears photos have completely taken over. Is it time for Facebook to merge Facebook and Instagram, forming one gigantic
Facegram
?
Videos used to do well on Facebook, but, since so many videos originate with Google's hated YouTube, which Facebook shuns, it's not surprising that videos, despite their popularity on the web, have faded away into oblivion on the blue giant. These days, posting links to useful webpages and articles on Facebook is also a lonely cause; you are the only one likely to see them. Status updates fare a bit better, but, if you really want your pals to see them, you better bleed your heart out.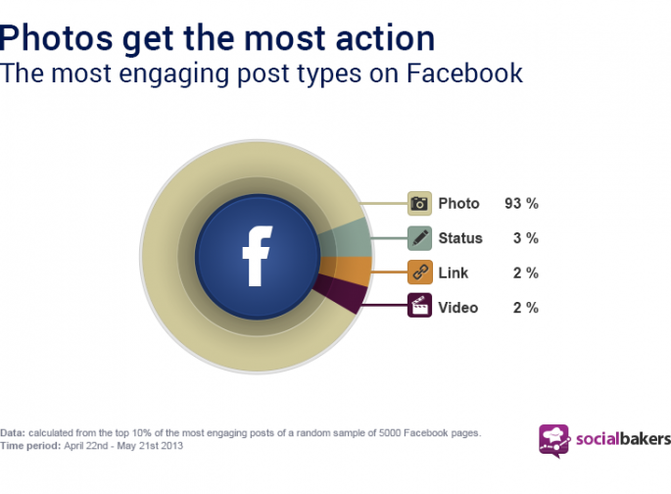 By
Daniel Zeevi
DealerNet Services
Most C-level Executives, CMO included, View "Social" as Media but…
Tags:
(Posted on Jul 20, 2013 at 01:08AM )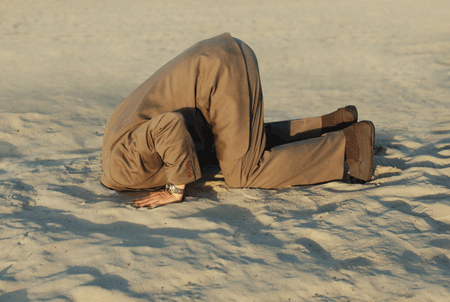 Most C-level Executives, CMO included, view "Social" as media—but they don't know how to interact with consumers there in a meaningful way. They want to buy CPMs or Likes—but don't know what to do with them afterward.
CMO's also make the mistake of assuming that the social audience has the same pain and passion points as their face-to-face or store audience. Most often that is not the case.
In order to get the real value out of Social, you must connect emotionally to the people who are there and find out what they're looking for. CMOs are used to ads and campaigns, so that's the place they gravitate, but even Facebook ads are only media buys. Ads are good for building initial likes, but they really are targeted to demographics just like any other ad.
Your mission is to go beyond that initial like and really get people excited about your brand, engage with you, buy from you, become a social advocate and sell for you. To do that you need to get into the heads of your social buyers.
So assign that as a singular goal to appropriate personnel on your team. Make it their mission to follow or friend your followers (not only on Facebook and Twitter, but everywhere online) and listen to their conversations. Their sole mission should be to pay attention to your social consumers. Find out what they like to talk about, the other brands they like, what their problems are–what makes them tick. That's not a one-and-done task either… it's ongoing.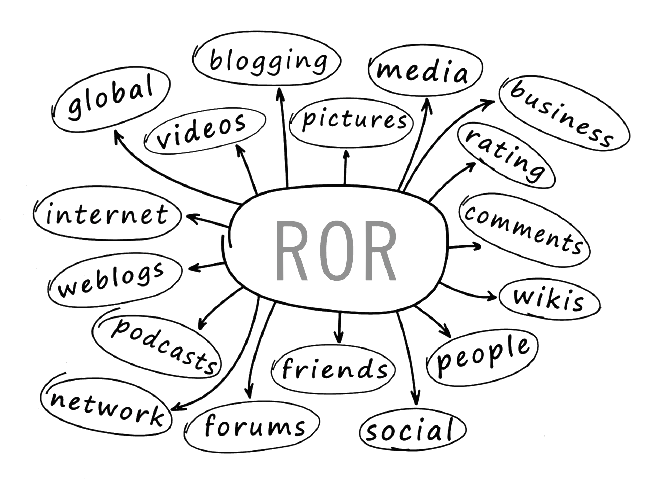 by Ted Rubin

DealerNet Services
World's first physical Facebook fan-gate
Tags:
(Posted on Jul 12, 2013 at 04:06AM by William Cosgrove)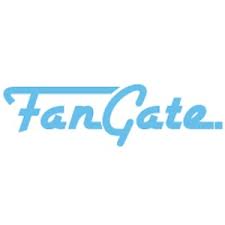 RealLifeConnect launches the world's first real-life Facebook fan-gate for the retail sector.
Vienna- and Hong Kong-based RealLifeConnect (http://www.reallifeconnect.com) announced "Are you a Fan" today, offering fan-gating in real life for retail stores and shops. Everyone is familiar with Facebook fan gates in the online world, and now, thanks to RealLifeConnect's social media RFID turnkey solution for agencies and brands, it is finally possible to do the same in the physical world. 
Watch This Video:  http://dealernetservicesonline.biz/3/post/2013/07/worlds-first-physical-facebook-fan-gate.html
"Are you a Fan" is based on the idea of recognizing and rewarding fans in real time and in-store via RFID social media integration. Millions of retail stores and outlets currently use social media to reward and address their audiences online, but so far, there has not been a way to also reward or recognize them in-store. Now, thanks to RealLifeConnect's "Are you a Fan" solution, the missing link has been found, and it is all possible with just a simple swipe.

The concept is straightforward and easy to implement.

The customer links up his/her loyalty card from the retail outlet with his/her Facebook account, and the turnkey solution of RealLifeConnect automatically detects if the person is a fan of the retail outlet online within social media channels. Once the user enters the store, he/she can be recognized, addressed, and rewarded. In simple means, they are treated like a fan, friend, or pal—something beyond the average visitor. A concept like this puts the customer fully into the spotlight and gives him/her the attention and special treatment he/she deserves.

Fan-gating is a popular way to reward and recognize fans within Facebook fan pages and applications but has thus far never extended beyond the digital world into physical space. As the world of retail is changing and new concepts are needed to attract and retain buyers, "Are you a Fan" bridges the gap between online and offline buyer behavior, and rewards them as well liking the page is not the only thing a brand should expect from its followers and friends. People want to be recognized and rewarded for their loyalty to a brand or store, and retailers should go the extra mile to do what is needed.

"Are you a Fan is based on RealLifeConnect's turnkey solution, which is now a way for retail stores and shops to implement social media beyond the Facebook fan page or Twitter stream, whereas previously, we addressed the event and promotion space. However, based on multiple inquiries, we also saw interest and demand to develop a meaningful concept for the retail sector in order to spearhead our leading position within the space," said Michael Ionita (CEO of RealLifeConnect). "Now, even retail stores and chains of all kinds and sizes can utilize social media RFID solutions and integrate them into their shop environment and loyalty system. But there are far more advantages, such as using and combining valuable data collected from different sources (social media, offline behaviour, CRM…) itself."

RealLifeConnect is known as the world's leading provider of social media RFID installations, resulting in the usage of its social solutions on five continents in more than 20 countries. The primary focus so far is on projects within the experiential, promotional and event space with a strong focus on the beverage, fashion, and automotive industry. With "Are you a Fan" RealLifeConnect is showing that fans are valued people whether they are online or offline. Linking these spaces via social media RFID solutions is a great leap for retail and events.

RealLifeConnect has been an Austrian- and Hong Kong-based global solution provider for agencies and brands of social media RFID installations for experiential and interactive promotions, brand activations, loyalty programs, conferences, trade shows, and events since 2011. RealLifeConnect's products consist of hardware (swipe stations, photo stations, roaming photo solutions and RFID tokens) and software (cloud based campaign and user management as well as reporting system) for linking social spaces instantaneously and without hassle.

For more information on RealLifeConnect, visit http://www.reallifeconnect.com,
find us on Facebook at http://www.facebook.com/RealLifeConnect
or on YouTube at http://www.youtube.com/user/RealLifeConnectCom.

Additional information about the "Are you a Fan" product can be found here http://youtu.be/eLcAtZWt4DM or contact us at office@reallifeconnect.com.
Google+ Continues To Dominate LinkedIn and Twitter, Could catch up to Facebook
Tags:
(Posted on Jul 10, 2013 at 04:10PM by William Cosgrove)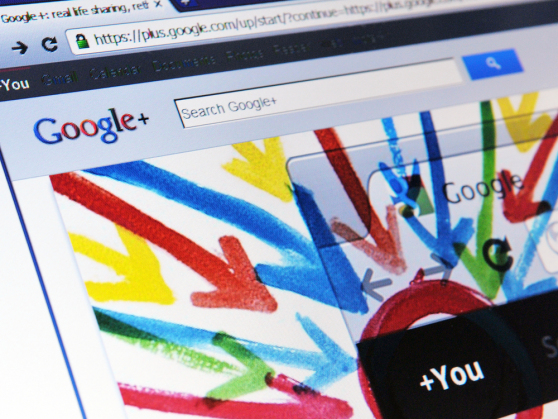 You may not be using Google+, but your friends probably are.If they're not hanging out and posting photos of cute puppies and sunsets,  there's a good chance they're using Google+ to log in to various web sites — and
  increasingly, they're also clicking the +1 button to share those sites. In fact,  it's the clear number two social network according to a variety of  measurements.

A new study commissioned by Janrain shows that, of the people who use social  networks to log in to other websites, almost half (46 percent) use Facebook. But Google+ is in a strong second place,  with 34 percent of social  logins. (Janrain makes tools to help web developers use social network  logins on their sites.)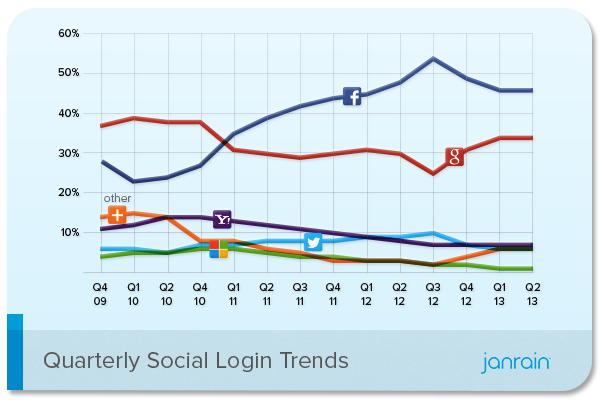 That bolsters the claim that Google+, despite its late start, is solidifying  its position as the number 2 social network after Facebook.
In a distant third place: Yahoo, with just 7 percent of social logins; and  Twitter, with 6 percent.

Google+ launched to a limited number of users in June, 2011, and more widely  in September of that year. In the two years since then, it has zoomed past  social networks that were years ahead and had hundreds of millions of users  already: LinkedIn, Twitter, and a handful of Chinese social networks.

Google+ now has more than 500 million registered users and 343 million active users, according to an independent study by GlobalWebIndex from December,  2012.


Facebook is twice as big, claiming over a billion registered users, while GlobalWebIndex estimates Facebook has almost 700 million active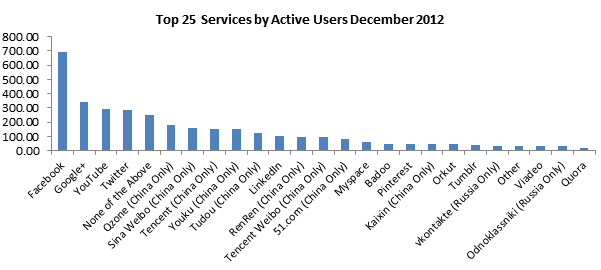 But Google+ is growing faster, according to some measurements.  It's holding steady on social logins, according to Janrain's data, growing  just a fraction of a percent in Q2 2013. (Facebook sharing also stayed at  roughly the same level — see the graph above.)

But sharing on both networks is increasing rapidly — only it's growing much  faster on Google+. People who use Facebook are sharing 10 percent more each  month, in aggregate, while Google+ shares (aka +1s) are growing by 19 percent  per month, according to a recent estimate by Searchmetrics, which  tracks social network data.

At that rate, Searchmetrics estimated, Google will surpass Facebook by May  2016, at which time its users will generate over 1,096 billion +1s per month  (yes, more than a trillion) while Facebook users will generate just 849 billion  shares per month.

However you look at it — registered users, active users, social logins, or  shares — Google+ is a surprisingly serious second. And it may even be a  contender for the #1 spot in a few years.

Now if I could only find some people to hang out with on Google+.

Dylan Tweney