Autospeak-Straight Talk contains articles covering digital and social media marketing social communities and events marketing
Be Creative with #Hashtags
Tags:
(Posted on Jan 17, 2015 at 02:41PM by William Cosgrove)
Way Back When
The use of the hashtag, from my research, appeared in 1988 when early internet users began including them in messages. They were used to group messages, images and videos into categories.
Fast forward
 19 years and hashtags reappeared on Twitter when Nate Ritter experimented using the the hashtag #sandiegofire. Some credit Chris Messina, a social technology expert, with the very first hashtag that appeared on Twitter in 2007.
Regardless of who's on first, what's on second and I don't know who's on third hashtags have since become one of the most widely used tools on the internet with many popular social networks such as Facebook, Google+, Instagram and others adapting hashtags as way to let users more easily communicate.
Use Real Time Hashtag Apps For Community Events, Contests, Sales & Marketing Campaigns and To Have Social Media Conversations.
Get Creative
Hashtags are one of the most useful and versatile features on many social media platforms and bring in audiences interested in your brand that can help spread information about related products and services. Hashtags can be brand and campaign specific, used with posted content and to follow what is trending. Hashtags are used to regularly hold chats to keep targeted audiences informed and for companies to get actual feedback.
Get creative and add to your social media fan base and onsite community. If you take the time to design hashtags that fit your business you can engage your fans with a variety of incentives, contests, events and other thought inspired ways to keep them coming back, sharing and commenting.
Another creative way to utilize hastags is to incorporate a hashtag page onto your website. Check out One Big Broadcast's Social Post and Hashtag app as an option that gives you the ability to harness any number of hashtags in real time as they are posted at Facebook, Twitter and Instagram. These can meld with your community on your own web site to stimulate your followers to view, create and share their content and the share results automatically via social networks to attract visibility to build your community.
Harness yours and other people's hashtags from social channels like Facebook, Twitter and Instagram to stimulate users and visitors to create content and interact with your brand to build interest excitement and community.
Tracking Hashtags
Hashtags can be tracked and analyzed to provide great insights on how people are interacting with your brand, business, product, service, event or blog and give you insight into conversations going on within social networks.
Keyhole is a one of many sites where you can get real-time tracking and historical data for hashtags from Facebook, Twitter and Instagram. Or for some other tools that can help you launch, track and analyze hashtags across social networks, see this article posted by Social Media Examiner "5 Hashtag Tracking Tools for Twitter, Facebook and Beyond"
Attracting more leads and increasing sales is the bottom line and hashtags are a cost effective tool to add to your toolbox. Make up your own hashtags. Promote your own brand. Display these feeds on your own screens - even stadium or conference screens during events to get everyone in on the action.
This infographic by Quicksprout will give you some more helpful advice on the benefits of hashtags and different ways in which to use them.



Turbocharge Your Content Marketing
Tags:
(Posted on Jan 10, 2015 at 02:26PM by William Cosgrove)
Using Multiple Blog Engines
Blogging gives you the opportunity to create relevant content for your customers to drive traffic back to your website.
Blogs increase your SEO and fresh and relevant content is the key to edging out your competitors in the search engine results pages and by using multiple blog engines to broadcast that fresh content you will increase That competitive advantage.
Well written articles will position your brand as an industry leader and posting topics that connect you with your market will demonstrate your knowledge of your business, service or product.
Blogs provide another way to develop better customer relationships by connecting directly with them on your website where your site visitors are able to get to know your business or product from the comfort of your online real estate.
Multiple Blogs, Multiple Results
Blogs improve SEO, attract and engage visitors and promote sales but success isn't a singular idea. Instead it's multi-faceted, with countless elements drawn together to attract the necessary clients. Letting just one blog dictate the tone, message and branding of your website is a mistake.

Having a multiple blog engine platform, each with its own search visibility, gives you a big advantage over the competition. Each of these blogs highlights an element of the company (such as sales events, product data and category topics). These elements are then offered SEO infused content, bolstering both their relevancy and their search engine rankings which is essential in today's competitive landscape.
. 
Through the social integration process, each of these blogs offers consistent content to the right networks. They contribute information that both entices and educates, encouraging readers to return again and again. This increases traffic and, more importantly, it increases sales
Socially Integrated Blogs
Social SEO (search engine optimization) shines a bright light back to your web platform, increasing your online visibility and connecting you to your entire target audience and beyond but even with a diligent blogging schedule, limiting your strategy to focus solely on site updates leaves you in the fog, invisible to your network of socially plugged-in customer base.

Automated integration of your blogs with multiple social networks enables your content to hit the sweet spot of the virtual world, instantly delivering your latest news to your customers via both search and social vectors while saving you valuable time.
Writing quality blog content is a great start toward running a successful blog, but the hard part is getting that content discovered and having the right technology to do it with is essential.
Your brand needs to be on point each and every day and blogs are a key component and to do this you must have the technology that will breath life into your brand.
A key component of any successful plan is the foundation on which it is built and provides the framework that is going to drive that success.
Blog Data Touch Points
LinkedIn is the most recently added API not listed in this PDF along with the ability to post to over 300 Social sites.
 
The Future of Traditional Advertising
Tags:
(Posted on Jan 6, 2015 at 03:17PM by William Cosgrove)
The following infographic by Fusion 360 shows just how powerful an impact social media is having on overall digital marketing spend.

US Digital Media Ad Spend will reach 61.4 Billion by 2017 and with social ads already performing 58 percent better than ad exchanges the rapid advancement of new technology is already changing and will eventually mean the death of traditional advertising as we know it along with the traditional channels used today to broadcast it.

What are your thoughts?


(Source: Fusion 360.)
Originally posted at AllTwitter
HAPPY NEW YEARS!
Let's all help someone find their way in the coming year 
The Importance of Knowing Your Customers [Infographic]
Tags:
(Posted on Dec 30, 2014 at 03:22PM by William Cosgrove)
Most sources say that the cost of acquiring a new customer compared to the cost of keeping an existing customer is between 4 to 10 times higher. Some sources say the cost of acquiring a new customer is over 30 times that of keeping an existing one.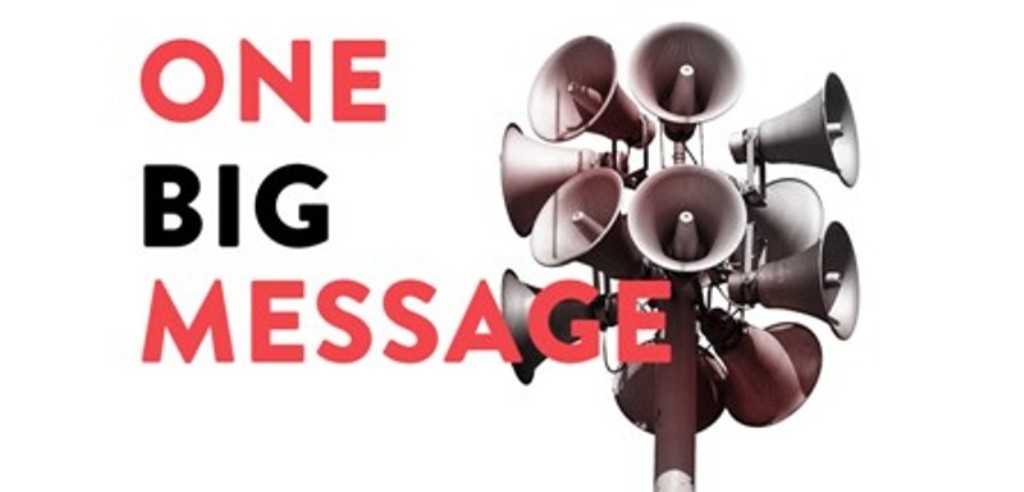 A key element in the cost is probably the industry or market you are in and other factors like those pointed out in this Aria infographic from a post at Hubspot entitled A Visual Introduction to Customer Lifetime Value written by Emma Snider that points out that on average, 80% of a company's future profits come from 20% of its existing customers and that totally satisfied customers contribute over twice as much revenue as a customer who is not making customer relationship management and the best ways to accomplish it a critical consideration for any company.
Cultivating customer satisfaction through community is a mutually beneficial way to foster communication and trust between you and your existing customers, potential customers and employees through a central hub, your website, which will emanate your customer centric culture across all your social channels and magnify your organic reach through SEO to increase your inbound lead generation.
Social CRM Communities act as a portal to gain valuable information through in-depth analytics to enhance and target your marketing initiatives more effectively by knowing your customers, discovering patterns through interaction to build buyer personas to personalize your marketing messages in the most effective way available today.



Get Your Hispanic Marketing Campaign Right
Tags:
(Posted on Dec 27, 2014 at 02:33PM by William Cosgrove)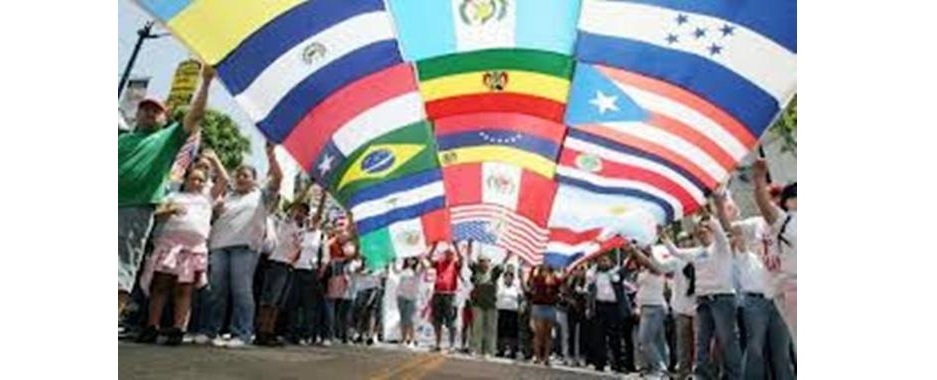 The Hispanic Segment of the population in this country represents the 13th Largest Economy in the World and is the youngest, fastest growing segment of the US population representing 60 % of overall population growth with a per cap income of $39,730 with 25% of this segment at $75,000. (Slide Show)
Get Your Hispanic Marketing Campaign Right
by Diego Prusky
Many companies have increased their Hispanic marketing budgets, particularly in the mobile and social arena — there are 22 million Hispanic daily active users on Facebook, and 14% of the Hispanic population is active on Twitter — but most don't invest the money, time and energy required to fully understand the nuances that exist within the U.S. Hispanic community. As a result, they often fail to connect with their target audience. Read More
A Marketing Holiday Gift That Can Keep On Giving
Tags:
(Posted on Dec 25, 2014 at 03:57PM by William Cosgrove)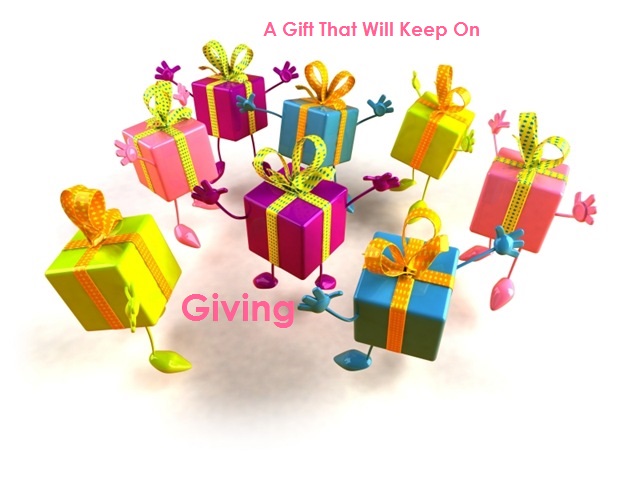 Track, listen to and react to customers and site visitors by combining an onsite Social CRM community as part of your overall digital and social media marketing strategy to increase site visits and drive engagement and magnify "your site" in organic search which comprises 70% percent of links that search users click on.

This will all combine to raise your SERP rankings where organic search results comprise the majority of clicks from search engines, with many sources claiming as much as 80% of all search engine traffic.

In the following article Andrew Reid president and founder of Vision Critical explains that "There's quite a bit that social media analytics can't tell companies. Those solely relying on social to help predict trends and product wins need to rethink their approach." 
What social analytics isn't telling you this holiday season
With the holiday season in full swing, many retailers have started to predict what gifts will be a hit or miss. Some have done so with the help of social media analytics, as recently reported. According to social media analytics, when it comes to kids, toys that imitate gadgets used by adults will be hotter than ever. Read More
Oh, for the good old days (Or Not) when people would stop Christmas shopping when they ran out of money. -Merry Christmas To All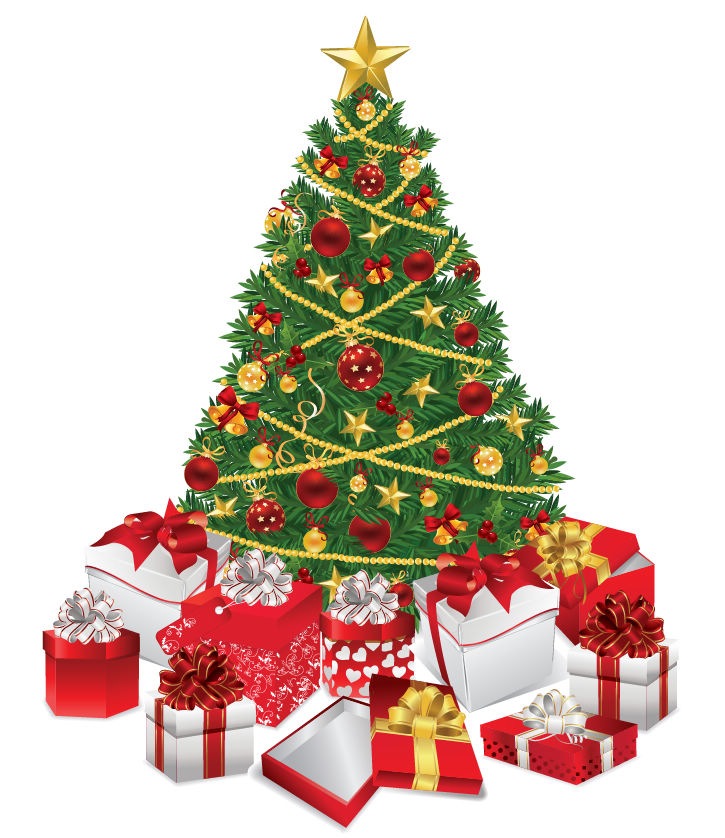 Digital Coupons Can Benefit Any Business
Tags:
(Posted on Dec 22, 2014 at 01:15PM by William Cosgrove)
Coupons are no longer just cutting coupons out of the local newspaper paper, magazine or flyer. Customers are searching for coupons online and digital coupons are an excellent way of attracting new customers and offering your existing customers a way to save money.

Creating effective online marketing strategies can be challenging. But everybody likes saving money and when 92% of consumers used a coupon in 2013 finding a way to incorporated digital coupons in your marketing strategy can be a very effective marketing tool that can be used with frequency.

The following infographic reposted from Webmag.co shows just how effective digital coupons can be:



:
Social CRM (Customer Relationship Management) Communities
Tags:
(Posted on Dec 20, 2014 at 02:02PM by William Cosgrove)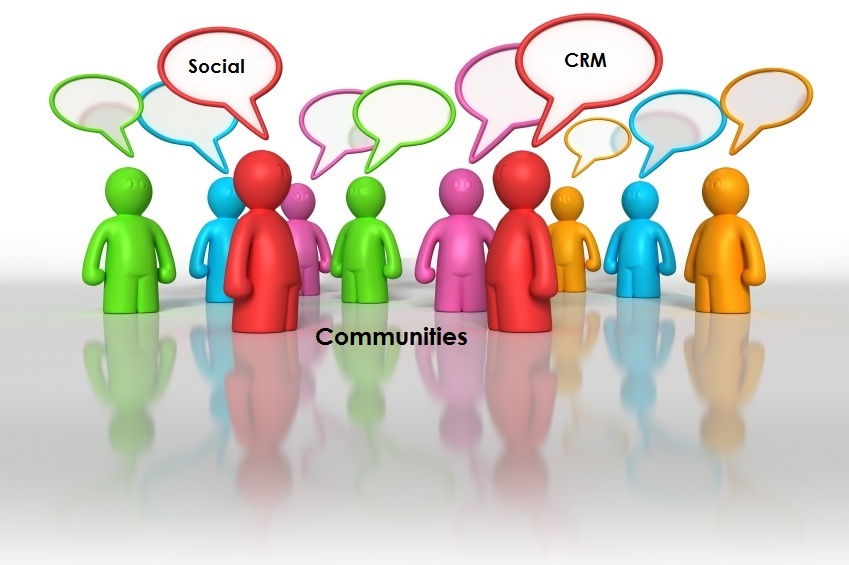 Websites Need to Evolve
Websites need to be engaging and interactive. Visit any website today and they're much the same as they were 20 years ago: they're entirely one way for the most part.

Social CRM has applications in marketing, customer service and sales.

Social CRM Engagement with prospects
Social CRM community tools allow businesses to better engage with their customers by, for example, listening to their opinions about their products and services.

Social CRM Customer Service
Ownership of social media is shifting away from Marketing and Communication as engagement increasingly relates to inbound customer service-based topics. Rather than social being seen purely as a space for companies to deliver outbound marketing messages, it is the inbound customer queries that allow for meaningful points of engagement and the building of brand advocacy

Social CRM Communities
Onsite Social CRM communities allow businesses their customers and employees to manage their own profiles – including creating their own content, updating their company news and social media – which can all be administered with specified permissions tools. This "conglomerate"-style online network harnesses the power of multiple which acts like a magnet to attract search back to your site.
The benefits that these communities will bring are the most cost effective way in which to engage, retain, manage and form alliances with your community members, employees and potential customers that will not only foster retention but promote your business in the most positive ways imaginable- all combining to raise the bar in defining personalization.
 
Companies with private customized Social CRM Communities can experience better employee relations, customer service, reduced customer complaints and higher brand loyalty. Think of having a central place in which to read and understand your customer's concerns, wants and needs.
 
Social CRM Community Tools
In addition to members and employees having their own profiles including a central console for site navigation, the ability to create their own content, share with their social networks receive company news updates-ask questions and make comments-

 -You can turn your website into a thriving ecosystem with a community customer care and benefit center, as part of the community platform, where member's interactions with you and your employees will create brand advocates who will create awareness that will drive new customers to the top of the sales funnel.

Add it all up and an onsite Social CRM Community provides benefits to you as the business, your employees and your customers that cannot be duplicated elsewhere-providing a win-win situation for all.

Another integrated part of OBB's Social CRM Community platform is the MyPhotoRep photo app (read more below) designed to bring customers into the fold at time of purchase and be automatically posted on your Testimonial page and posted to your social networks to create brand awareness, drive engagement, attract search and raise social awareness
Photo and testimonial are automatically posted to your Testimonial Page. Each employee has a link to their MyPhotoRep gallery and profile. Viewers can scroll to see all of the employee's testimonials without leaving the page. Viewers can also search for other employees. As a reward  the employee with the most testimonials appears first on the testimonial page. (read more below)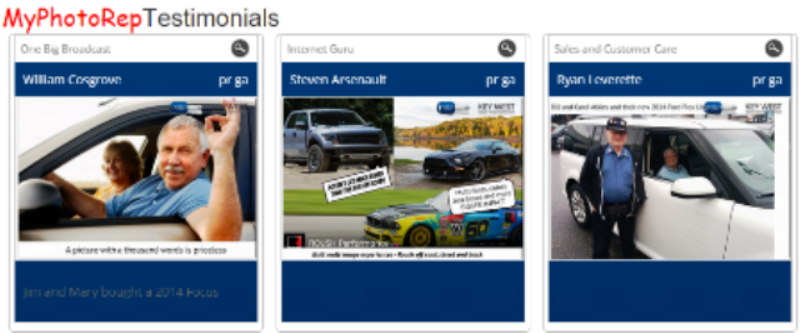 Below are outlined some examples of how you can setup and implement your own customized customer care and benefit center within the community  to start reaping the multitude of benefits and good will that no other form of marketing or rewards program can offer. The possibilities are only limited to your creative ideas.

Social CRM Community Members:
Existing members will automatically be made members and sent an e-mail to inform them of the many benefits being offered to them as members of your community.
.
New customers will automatically become members of the community as part of the benefit of doing business with your company.

Visitors to the site will be invited to join to enjoy member benefits and discounts to be nurtured and converted into future customers.

Examples of Social CRM Member Benefits:
Free loaner or rental or equivalent discount on service charges

Discounts on purchases- example an $$$ or % off community member Discount

Discounts on:
*Extended Warranties
*Maintenance Contracts
*Services

Contests and Special Offers
 
A monthly drawing for $$$ In Free service/products that members can entered every month with their e-mail to win to keep members engaged.
 
The possibilities are endless and can be fully customized to fit your individual needs.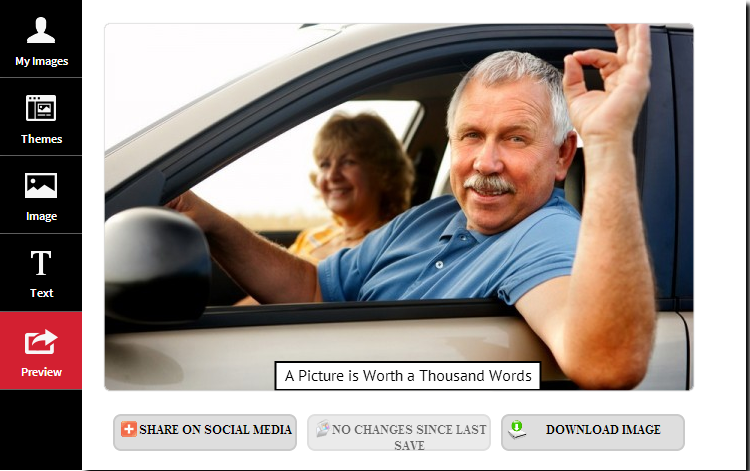 MyPhotoRep Photo and Text App
MyPhotoRep, is the first automated photo and text app of its kind developed by award winning OneBigBroadcast's
Instantly Take a picture and get testimonial at time of delivery or purchase on any Apple or Android tablet or mobile device.
 
Innovative technology to:

*Augment your reputation management


*Raise social awareness,

*Increase SEO rankings

*Encourage employee participation

*Solidify your brand through positive feedback and referrals from satisfied customers.

* Instantly share MyPhotoRep on your social channels and testimonial page on your website with our fully integrated plugin.

The happiest time in the buyers experience is:

*The day they pick up their new or preowned vehicle

*Buy a home

*Eat that great meal

*Pick up that new product or:

*Get that great service.

We have made it easy to capture that moment with a photo and text statement from the customer as to why they purchased from your business. There are also many times when a customer is more than satisfied with the prompt and friendly service they recieved.

You no longer need to let these invaluable marketing opportunities slip by. Capture these happy moments on any mobile device as they happen and share them instantly on your Testimonial Page, with a blog and across yours and your sales or service representative's social channels.

These pictures and statements from satisfied customers will do more for your reputation and social awareness than anything that is available to you today and will also help with your search rankings. Your employees will also benefit from sharing these treasured moments on their social channels.

Plus, You can capture those funny or treasured moments that occur during business hours and share them with your current and potential customers to show them that you are people to, transparent and customer centric.
 
Statistics Show

Search Engine Watch reports that 85 percent of consumers read reviews for local businesses. Dimensional Research reports that 90 percent of consumers say that positive online reviews had a direct impact on their buying decision.

Customer testimonials have the highest effectiveness rating for content marketing at 89%. 20 Marketing Trends and Predictions to Consider for 2014 (Social Times)

55% of young shoppers said that a recommendation from a friend is one of the strongest influencers in getting them to try a new brand. 47% consider brand reputation to be almost as important.

60% of Millennials said that social advertising has the most influence over them in how they perceive a brand and a brand's value and Hispanics represent the youngest segment of the population here in the US. The Millennial tech-savvy and fast-paced crowd has now surpassed Baby Boomers spending $600 billion a year compared to Baby Boomer's $400 Billion

MyPhotoRep  also makes a great contest app for all your social channels.
 
Applications with long term recurring benefits= Sustainable Long Term Value
A Social CRM Community is part of a natural ecosystem (your website) where without the need for continued monetary intervention, your domain and its web pages are found, engaged and socialized with and their life and success are long-term and self-sustaining
A Social CRM Community and Customized Tools will allow you to easily attract customers, build a brand around your company, and ultimately drive more traffic to your website and convert more leads for years to come.

How many products have you invested in that produce invaluable and sustainable benefits from day one, do not need to be proven, take no time to implement and can be seamlessly integrated into your current site without disruption.

Start the New Year on a positive and productive note. It may be one of the best and most cost effective investments you make for the New Year. Let's set up a demo of this versatile and cost effective application so you can better understand the immense positive impact a Social CRM Community can have on your online marketing success.