A message

seo vancouver, seo in vancouver, vancouver search engine optimization, seo,
ONE BIG Broadcast News
(Login)
Twitter just had a birthday... but it's online marketers who are celebrating.
In 2006 Twitter made its debut, targeting users with a unique Short-Message-Service (SMS) interface. It was a simple site with a simpler intention: micro-blogging.
The impact was immediate. It's also on-going.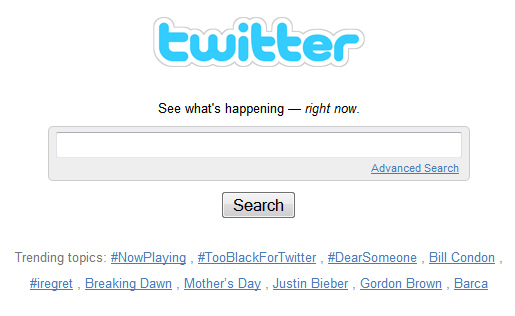 As of 2013:
Twitter has 200 million active users.
400 million Tweets are posted each day.
750 of those Tweets are posted each second.
The average Twitter account boasts, at least, 27 followers.
Over 60% of those followers are part of the much lauded 18 to 34 age bracket.
These numbers are undeniable... especially to online marketers.
Twitter's arrival signaled a shift in social media. That shift is still prevalent today, with companies taking advantage of the micro-blog format and reaching a wide range of consumers. Brands are developed through consistent posting; services are effortlessly promoted; and loyal followers tweet and re-tweet information, naturally generating sales and interest. This is an organic process that
works
.
And it's an essential part of any online marketing strategy.
Click here
to read the original article.
Contact One Big Broadcast
to learn more about Twitter and ways to properly integrate it.