A message

seo vancouver, seo in vancouver, vancouver search engine optimization, seo,
ONE BIG Broadcast News
(Login)
Scheduled Content Deployment: Internet Marketing
Tags:
(Posted on Mar 18, 2013 at 10:34AM by Lee Byard)
Online marketing is a familiar concept. Companies are starting to embrace social strategies, developing content and niche networking around their brands. 
The intention is to capture the interest of consumers, drawing in traffic and generating sales through a layered online presence. 
That intention fails, however, with poor scheduling.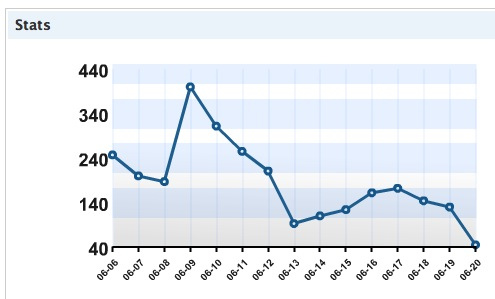 All company information--whether found on web sites, mobile apps or blogs--is meant to attract consumers. This is accomplished through deploying data to the necessary networks. Too often, however, do businesses post to these sites at random. Blogs are hastily linked; photos are haphazardly pinned; and there's no thought spared for demographics or time-tables.
Content is only useful when it's
seen
. A poor deployment schedule, therefore, can undo even the most interesting articles or pictures. 
Pinterest, for example, boasts a high volume of users. Those users, however, are nowhere to be found on weekday afternoons. Instead they seek out their favorite photos before or after work (between 6 a.m. and 7 a.m. or 8 p.m. and 9 p.m.). Offering a link to a new promotion or service at 3 p.m. would then be a mistake.
Businesses must examine their clients, noting when they are most frequently online and which sites they visit. This will help to promote better scheduling and allow content to be viewed.
Click here
to read the original article.
Contact One Big Broadcast
to learn more about schedule deployment.