A message

seo vancouver, seo in vancouver, vancouver search engine optimization, seo,
ONE BIG Broadcast News
(Login)
Change is common online. Every year sees the rise (and fall) of endless trends and user-favorites. New sites begin; old sites fall apart; and social media proves as fickle as it is essential. 
Several marketing developments have already taken root in 2013--from the increased use of networks to the inclusion of visual social webs. These developments are certain to shape how online firms promote themselves and their clients.
All of the progress earned this year, however, is bound by one simple truth: content is still king.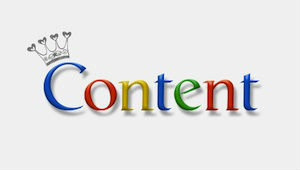 This is the information age and never has a name been more aptly earned. Consumers demand facts. They constantly seek out blogs, forums, web sites and networks to gain knowledge. Superior content (tailored to Automated SEO and SEM techniques) is, therefore, a company's most useful tool--garnering interest, maintaining loyalty and promoting a brand.
It's essential for every business to create relevant content. Every post should encourage communication and directly address the needs of a demographic. An online strategy of micro-blogs and photos isn't enough. Instead more detailed descriptions are needed. This is the only way to ensure steady sales: because limited information brings limited consumer interactions. A brand can't flourish when users aren't aware of it.
2013 is poised to be a year of social marketing. Content, however, is still the foundation of every trend. 
Click here
to read the original article.
Contact One Big Broadcast
today to learn more about dynamic content.