Autospeak-Straight Talk contains articles covering digital and social media marketing social communities and events marketing
Autospeak-Straight Talk
(Login)
3 Steps to Launching a Successful Contest Campaign
Tags:
(Posted on Aug 30, 2014 at 03:46AM by William Cosgrove)
Contests are an incredibly effective entry point to building loyal relationships with consumers. Whether they're hoping to win concert tickets or submitting their favorite travel photos, consumers are more inclined to connect with your brand if they're rewarded for doing so.

To entice your customers to connect with your company, we'll delve into:
How to target the right customers and pinpoint where those customers spend their time.

How to take advantage of each platform (and other tools that can help you make the most of them).

How to craft your contest — and your prize — to attract an audience.
Crate & Barrel, in an effort to engage consumers online and drive gift registry creation, hosted an Ultimate Wedding Contest. It asked newly engaged couples to upload photos and share their stories for a chance to win a $100,000 dream wedding. As a result, they gained $35 million in gift registries, 16,000 entries, 500,000 votes, and more than 3 million page views.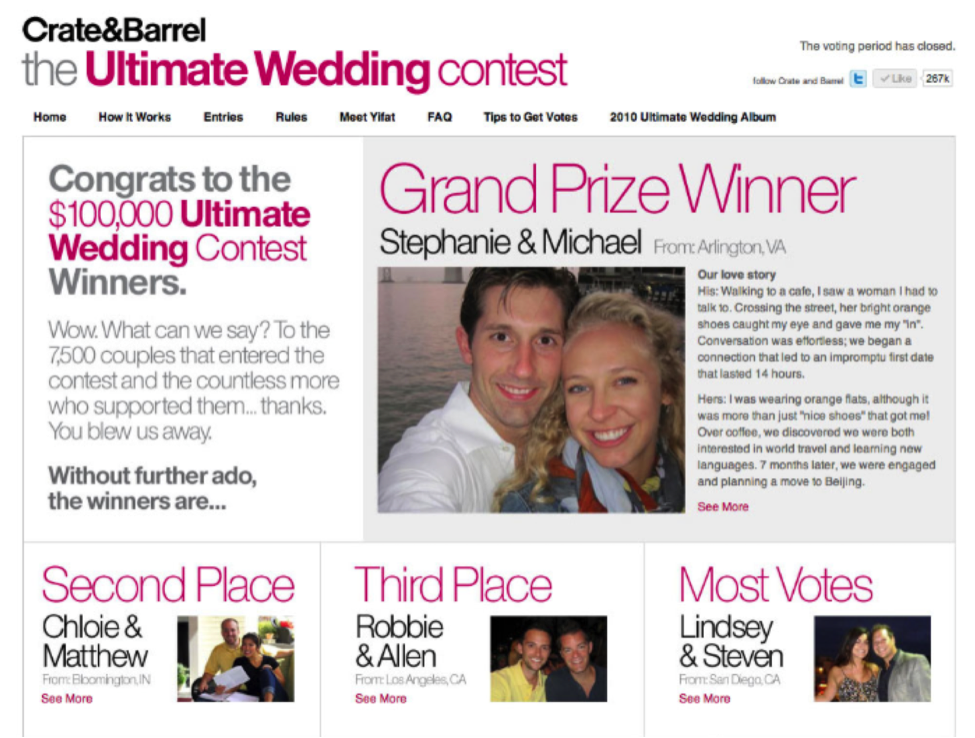 However, you don't have to be a big brand to reap the benefits of social promotions. Small businesses, nonprofits, and established companies can use contests to spark more meaningful conversations with their audience. Here's how to make contests work for your brand:

1. Determine what success looks like.

Creating a promotion is easy, but as with any marketing initiative, you should:
Define your goals. What do you want to get out of your contest? Do you want to drive leads, "likes," or sales, boost engagement, or reward your existing audience?
Understand your audience. Who are you trying to reach? What motivates or interests them? Where do they spend their time online?
2. Choose the right social media channel.

Once you define your goals and understand where your audience spends its time, you can determine which social media channels are right for your campaign. Here are four sites to consider:

Facebook: Facebook is making it harder than ever for brands to reach and connect with fans organically — the social media platform recently changed business pages' organic reach, ostensibly to even the playing field for small businesses. This means it may become more expensive for some brands to land on users' News Feeds. With 1.23 billion monthly active users, however, it's still a channel worthy of your consideration.

The businesses that find the most success on Facebook are the ones that tie their contests into their customers' personal interests and habits. But remember that you want users to engage with your brand's offering — not just attract lots of "likes." This concept will truly apply to marketers in the next three months, as Facebook recently announced its decision to kill business' ability to incentivize Facebook users with a contest prize in return for a "like."  Although the news came to some marketers' displeasure, this change will rid brands of empty Facebook fan bases — people who want a contest prize, but have no real interest in your regular services or products.

Take a look at this contest from Eggo, which asked participants for their best recipes using Eggo waffles. The contest promoted the brand's waffles through tasty-looking photos, asked users to share voting links with friends, and recommended that voters try making the recipes prior to voting — a subtle call to action to attract more buyers.
Instagram: With more than 200 million users and 60 million photos uploaded daily, Instagram could be the right channel for you if you're looking to garner unique, user-generated content. Your Instagram campaign can be as simple as asking your audience to answer a question or upload a photo with a unique hashtag.  

Instagram is particularly appealing for contests because all it asks of participants is that they click on images, which fuels brand awareness. To promote its "Untamed Americas" series, National Geographic Channel hosted an Instagram contest that asked fellow Instagrammers and explorers to submit photos that fit with the show's theme. The prizes — cameras, a Glif, Nat Geo swag, and "Untamed Americas" DVDs — attracted exactly the demographic that the company wanted to engage with on Instagram.
Twitter: Unlike other social channels, you can have your Twitter promo up and running in minutes; with more than 575 million users, there's potential for large-scale success. Be sure to include a unique #hashtag and @reply to effectively monitor conversations, track entries, and communicate with your audience.

Gear your efforts toward Twitter on the weekends (when engagement is 17 percent higher), make sure to use one or two hashtags (which will double your engagement), and ask for retweets (which can multiply your number of retweets up to 23 times). Over the Rainbow did a great job of seeking casual, funny entries for its "Mom Jeans" Twitter contest, asking followers to tweet the worst examples of Mom jeans — with the absolute worst example winning a makeover.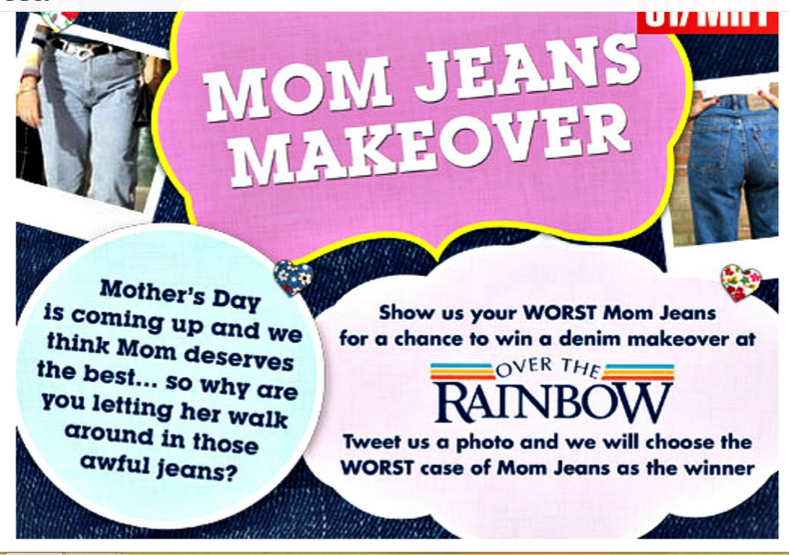 Pinterest: Companies like Anthropologie frequently host #PinToWin contests, asking consumers to upload images and create pinboards with their favorite items from the catalog. Participants need to disclose that their boards are entries in a promotion to comply with FTC guidelines.If you'd prefer to drive traffic to your domain, a contest microsite or an iFrame promotion on your website may be your best bet.

Sony did a great job of promoting its version of a "Pin It to Win It" campaign, placing a variety of its products on its "Pin It to Give It" board. Each time an item was repinned, the brand donated money to the Michael Phelps Foundation. This not only enhanced Sony's product awareness but underscored its desire to give back, making it stand out in a sea of similarly positioned contests.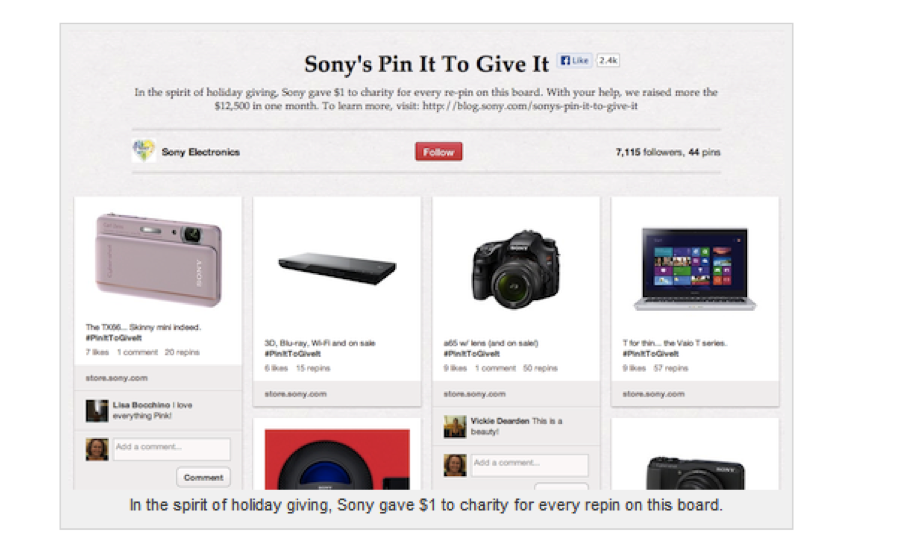 3. Use simple third-party tools.

After you choose your channel, you can then create, launch, and manage your social campaign using the following tools:

SaaS social promotions platform: The right platform will make it easy to build and share your promotion across multiple social channels as well as ensure fairness, identify brand advocates, and measure the effectiveness of your overall campaign.

Google Analytics: A free tool to help you measure the success of your promotion, Google Analytics uses specific UTM codes to examine where your traffic is coming from and track your conversions.

A unique hashtag: This encourages conversation and brand recognition and tracks engagement. Before launching your promotion, do a search on Twitter or hashtags.org to make sure your campaign hashtag isn't already in use.

Google AdWords, Facebook Ads, or Promoted Tweets: Once you launch, a targeted ad campaign can help raise awareness and drive traffic to your online promotion.

MailChimp: Add new leads who join through your promotion to your database to stay in touch after your contest has ended and nurture these relationships in the future.

Buffer and HootSuite: Social media dashboards allow you to share posts on multiple channels, track mentions, and actively participate in the conversation around your promotion.

By following these three steps, you can easily create and launch a fully branded social campaign that helps grow your audience, boost engagement, and provide you with the opportunity to turn a "like" into a long-lasting relationship. How have you used contests to engage customers?

Reposted from SteamFeed