Autospeak-Straight Talk contains articles covering digital and social media marketing social communities and events marketing
Autospeak-Straight Talk
(Login)
The Time is Now for Local Marketing
Tags:
(Posted on Feb 26, 2014 at 06:54AM by William Cosgrove)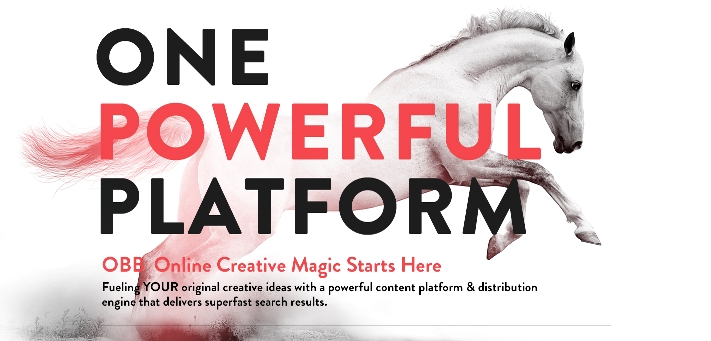 Local area marketing gives your brand the opportunity to leverage your messages to create a solid community of loyal customers who live or work close to your market area.

Local area marketing provides the best opportunity for your business to connect with your customer base to show them that you actively support and give back to the community and are concerned with your customers' needs by promoting workshops on product and service related topics and by posting relevant content to educate, inform and answer questions regarding your products and services.

It's knowing what messages to market and where to market to your customers based on local knowledge and trends; this is the key to Local Marketing that turns campaigns into success stories. A great resource for obtaining this knowledge is within your organization-your employees.

Promote your team.  People like to do business with local people and be consistent, reinforce your marketing messages, have a local marketing program in addition to your stand-alone campaigns.

Advances in integrated technology has provided business the tools to directly market through their own websites. Marketing Automation allows businesses to use their site as the center for conducting all their marketing initiatives which makes your business more efficient and gives you more control over your initiatives, saves time, and reduces the need to look outside for solutions.

Part of your integrated platform solution for your site must include mobile. Fully integrated sites attract more visibility and therefore more traffic compared to using different solutions and vendors to fill your needs – And with mobile it is widely expected that in the near future, local searches will account for the bulk of all mobile searches annually. If you don't already have a mobile solution integrated into your website's platform you're losing ground every day.

The following article by ZOG Digital fills us in on just how important mobile is to have as part of your total marketing solution.

William Cosgrove
Bill Cosgrove Straight Talk
Mobile: The Future Of Local Search
HOW BUSINESSES CAN INCREASE SALES WITH LOCAL AND MOBILE

The time for businesses to jump onto the mobile search bandwagon is now. Waiting, even just a few short months, will put businesses at a disadvantage that will impact future sales. Mobile use, especially when it comes to local search, is growing at an increasing pace that will force marketers to adapt and optimize in the near future.

According to a new study from Nielson, Americans spend more than 40 hours every month surfing the web, watching videos or using apps. That's more time than they spend using any other media device, including gaming systems and desktop computers, except for live television. A study from InMobi shows that outside of the U.S. and the U.K., mobile media is even more prominent than television.
The reason smartphone market penetration and mobile use is important to businesses is because of the expansive use of local search. Local search creates moment of interest connections between searchers looking for specific products or services nearby and local businesses. Overwhelmingly, those local searchers, both on mobile devices and at home, buy something from a business they found online.

Local SEO, which optimizes local search results, puts businesses in front of local consumers with the greatest possible visibility. In essence, local search helps businesses drive live foot traffic and sales by creating a digital presence that can be easily found by local searchers looking to make a purchase.

Local search via smartphones are about to outnumber local searches on desktop devices. According to research fromBIA Kelsey, mobile local search volume is on pace to intersect desktop local searches in 2015, and exceed desktop searches in 2016. One important note to remember, this projection includes both web and in-app searches.
The research assumes the number of mobile searchers per smartphone user will grow from 14 a month to 42. It's also based on the number of mobile search users growing from 44 percent today (about 118 million smartphone users), to 75 percent (225 million users) by 2016. This is a massive amount of mobile searchers and opportunities for businesses to create moment of interest connections with local customers.

How Businesses Can Build a Presence Using Local SEO

The advent of local search opens new opportunities for businesses to create visibility with the potential consumers that surround them on a daily basis. To create that visibility, businesses must first focus on creating a digital presence using local optimization techniques. Then, a business can tailor its digital offerings toward mobile users. By optimizing mobile offerings with content that is geared toward the usage patterns of these local searchers on the go, businesses can create greater visibility for themselves. As the number of local searchers on smartphones continues to grow, this visibility now will create exponentially higher dividends in the future.

The first thing businesses need to do to create a local digital impression is claim search engine listings and upload location data to online directories.

The three biggest search engines, Google, Yahoo! and Bing, all have their own, unique local listing opportunity for businesses. Claiming a listing on each of these sites can improve local visibility for businesses when users conduct local searches.

Online directories are important because each directory is a mention of a business, and the more mentions each specific location has, the more credibility it is given by search engines. Large data aggregators like Infogroup and Localeze will populate popular and niche directories like Citysearch and Tripadvisor. Additionally, the search engines look to these data aggregators as an influence on their own local results.

For both search engine listings and online directories it is important for businesses to complete all of the available fields with the most detailed information possible and keep that information both accurate and consistent across every platform. Small changes in addresses, phone numbers, hours of operation or anything else will cause search engines to question the accuracy of the information and potentially cause the results not to show in searches.

There are also on-site efforts businesses can take when attempting to create a greater local impression. The most common mistake businesses make is not having a separate web page for each location. Search engine crawlers see local information on individual landing pages differently than if the information is stored on a single page or in a mapping program. When spread out, search engines consider the local information to have more credibility and authority, therefore giving it more prominence in search results.

How to Optimize Digital Content for Mobile Users

Optimization for mobile includes adjustments in strategy, design and content. Mobile users, with smaller screens and no keyboards, have different needs and abilities than desktop searchers, so businesses must adjust to them instead of expecting searchers to change their habits.

Mobile strategy includes creating a unique mobile keyword strategy. Mobile searchers use different keywords when on their mobile devices compared to when they're at home. The reason? Because they have different need, they're searching on a smaller screen and because they don't have a keyboard. To find the keywords that work for a specific business, marketers need to think like consumers and use the analytics already at their disposal, which may have the ability to break down what search terms mobile users use to find a specific site.

One way businesses can adapt their digital offerings for mobile devices is by updating their website to an adaptive design. Adaptive websites automatically adjust based on a user's screen. 72 percent  of consumers expect brands to have mobile-friendly sites. As new devices sizes are unveiled and tablet popularity increases, this will hold true for all screen sizes. Look into responsive design today to begin optimizing your multi-screen digital presence.

Consumers desire different content when on the go compared to when they're at home. Businesses should focus on what their local consumers want, and create mobile content that caters to them, which may include easy to use location finders, searchable product information, consumer reviews or simple basic information about hours of operation and pricing. The key is to provide what consumers demand.

Together, adjustments in strategy, design and content will create a richer and more valuable experience for mobile users. Search engines recognize this, and give prominence to businesses that optimize for mobile over businesses that done.

Conclusion

In less than two years, local searches and mobile devices are expected to outnumber local searches on desktop devices. Local searches, specifically those using a mobile device, convert into in-store sales at a high rate. Therefore, businesses should be actively working to gain visibility with these local searchers on mobile devices. To do that, businesses must optimize for both mobile and local SEO. Businesses that neglect either mobile or local, or both, will be at a disadvantage compared to competitors that are already optimizing their mobile offerings.