Autospeak-Straight Talk contains articles covering digital and social media marketing social communities and events marketing
Autospeak-Straight Talk
(Login)
Social Media in 2013 by the numbers
Tags:
(Posted on Dec 31, 2013 at 05:43AM by William Cosgrove)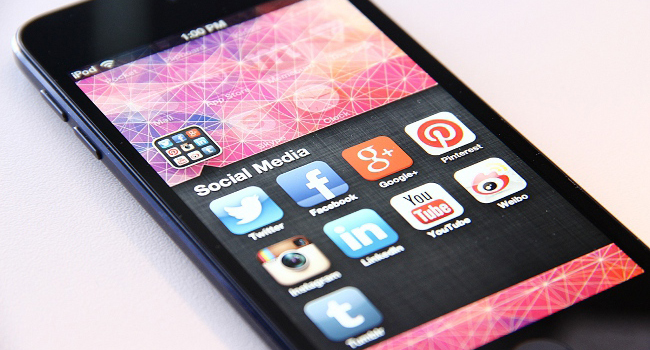 When it comes to social media, it's sometimes hard to wrap your head around what's going on in a rapidly shifting world of tweets, +1s, pins and likes. But sometimes, a nice set of facts and figures can give you some perspective.
In an attempt to put a number on all the various goings on over the year regarding some of the world's biggest social media sites, we've rounded up some interesting stats about everything from Facebook to Myspace.
1.19-billion: That's how many users log into Facebook every month. The big blue social network also saw a crazy 727-million daily active users as of the end of September, and 874-million monthly active users of its mobile products.
300-million: No, it's not as small as you think — people are definitely using Google's social play, even if it's just to occasionally show their appreciation with a +1. Google announced in October that it has grown to see 300-million monthly active Google+ users, up from 100-million in September 2012. It also sees 540-million monthly active users which don't just use Google+ apps and visit plus.google.com, but use their Google+ credentials to do things like sign into comment forms.
232-million: The number of monthly active Twitter users as of October, gaining 15-million users in the proceeding three months. Another scary figure? Twitter's losses rose from US$21.6-million in the third quarter of 2102 to US$64.6-million in the same period this year. It is making money though (if not profit) — 70% of its advertising revenue was generated from mobile devices and the vast majority (76%) of all its monthly active users logged into the service from cellphones and tablets.
150-million: Yep, the little retro photography app that could has now grown to 150-million monthly active users — up 50-million in six months, expanding from just 90-million at the beginning of the year. There is another interesting Instagram stat though — eight out of the ten most popular Instagram locations are in the United States. In case you're wondering, the other two — including the most frequently tagged location overall — are in Thailand.

Click to see chart


40-million: That's the number of registered users Twitter's Vine app has racked up to date, following its launch (first on iOS) in mid-January this year. It gained 13-million users by June, when it launched the Android version of its app, but hasn't given any figures on the number of monthly active users so far.
3-billion: The amount, in US dollars, Snapchat CEO Evan Spiegel reportedly turned down, after deciding not to sell his hit messaging app to Facebook. Yes, 3-billion. Instagram was offered a third of that a year ago.
45.10: The amount, in US dollars, which Twitter's stock cost when it initially hit the NYSE in early November. At the time, it saw Twitter valued at US$31-billion. Since then, the stock price has increased, peaking at US$59.74 in mid December.
130 000: The number of tweets per minute generated by conversations around the announcement of the new pope. Other major spikes in conversation include the Boston bombing (27-million related tweets were sent), the 2014 FIFA World Cup Draw (which generated 1.17-million tweets) and the arrival of the royal baby (25 300 tweets per minute).
90-million: The amount, in US dollars, that LinkedIn paid for newsreader app Pulse. It was later integrated into the professional networking site, replacing LinkedIn Today as a means to surface interesting content for the site's 200-million registered users.
6: The position held by the Harlem Shake on Facebook's list of most talked about topics in 2013. It was beaten by Pope Francis, elections, the royal baby, the word 'typhoon' (presumably mainly referring to Typhoon Haiyan) and Margaret Thatcher's death.
15-million: That's how many users Myspace gained after its relaunch in January, going from 21-million registered users to 36-million in October.


By Lauren Granger: Staff Reporter memeburn.com