Autospeak-Straight Talk contains articles covering digital and social media marketing social communities and events marketing
Autospeak-Straight Talk
(Login)
Activating Employees In Social: Is Your Organization Ready?
Tags:
(Posted on Nov 26, 2013 at 04:42AM by William Cosgrove)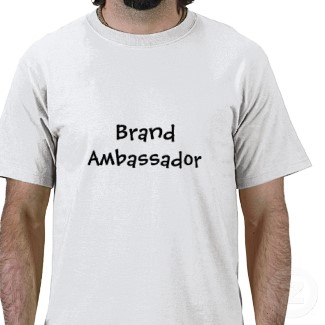 Your employees are one of the best (and often underutilized) tools you have in your social toolkit. Your employees can help amplify your brand's messages and help you tell the brand's story. Plus – your employees' messages will be more trusted than your brand messages. 90% of consumers trust recommendation from people they know and only 14% trust advertising. When it comes to powering employees in social, it seems like a no brainer.
Is your company ready to activate employees to be brand advocates?

The Social Arts and Science Institute (SASI) has put together an Employee Activation Maturity Assessment that outlines the critical competencies companies need to be successful with employee advocates.
1. Policy & Governance. It's critical that companies have social media policies in place before rolling out employee advocate program. What role are your employees going to play in your overall corporate social media strategy? How are you going to manage and support them? Social media policy is important to help mitigate the potential risk associated with setting teams free to engage in social channels as well as help employees feel empowered to engage on social.
2. Training. Social media training is a critical part of any employee advocate program. A recent survey (http://marketingland.com/survey-71-of-companies-concerned-about-social-media-risks-only-36-do-social-media-training-60212) revealed that 71% of executives said that their company was concerned with potential risks posed by social media. Yet only 36% claimed that their organizations had social media training. It's important to train employees on social media best practices, company policies and strategy. Similarly to policies and governance, training employees in social media can help mitigate risk as well as provide employees with the skills they need to be successful.
3. Metrics & Measurement. As with any initiative it's important that companies are set up to measure business impact of their Employee Advocate Program. Powering thousands of employees in social channels will drive lots of social shares and helping the organization reach new audiences and prospective new customers. Because of such, it's critical to track and measure the KPIs that matter most so that you can prove value and deliver results.
4. Tools & Technology. In order to activate employees in social channels, it's important that they have access to the tools they need to be successful. At the most basic level this means providing access to consumer tools to facilitate social engagement and sharing. Organizations that have truly made a commitment to social will actually provide employees with access to enterprise tools to allow employees to listen to and engage with relevant conversations and topics at a more granular level.
5. Leadership. Arguably one of the most important parts for successful Employee Advocate Program launch is executive buy in. The most successful social companies not only have buy in from leadership, but the executives are social themselves, leading by example.
For more details view the full chart below.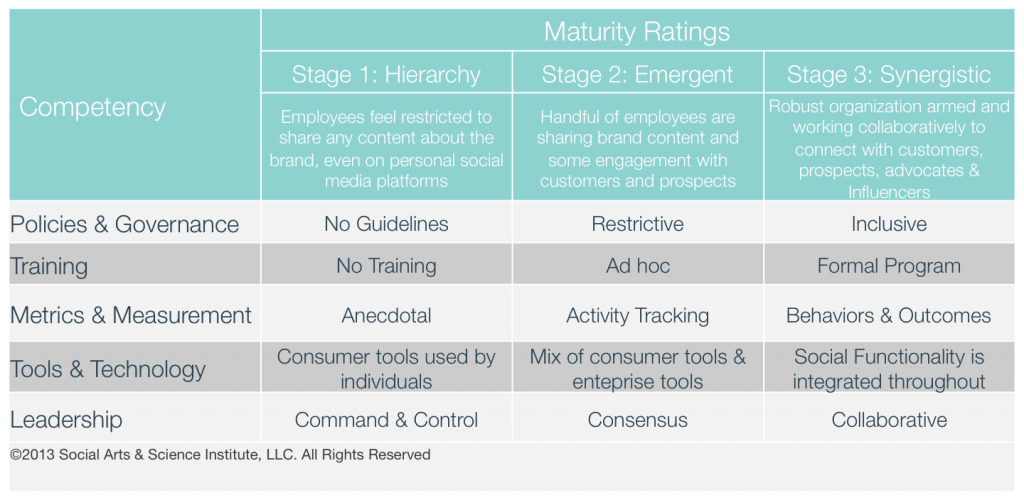 By
Amy Hall
Relevant Articles:

Are You Ignoring your Best Brand Advocates?
Must Have Social Marketing Tools