Autospeak-Straight Talk contains articles covering digital and social media marketing social communities and events marketing
Autospeak-Straight Talk
(Login)
How Social Networking Will Take Your Company to The Next Level
Tags:
(Posted on Nov 10, 2013 at 09:38AM by William Cosgrove)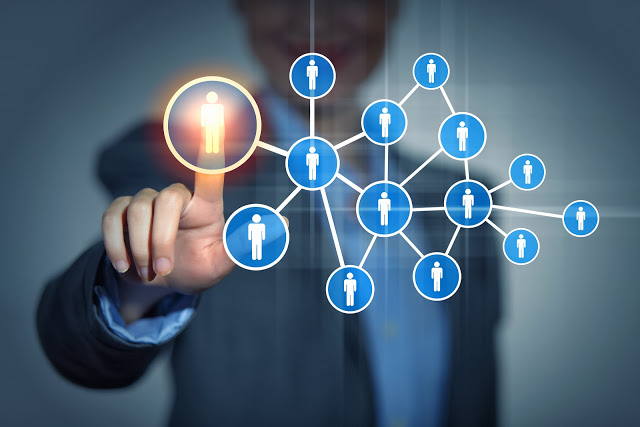 These days, everyone around us seems to be concentrating on their mobile devices and social networking applications 24/7, while these new technologies are significantly changing the lifestyles of billions of people on the planet.
In the morning, we check the news on Twitter and follow our friends on Facebook, before updating our status. At noon, we upload the photographs of our lunch on to Instagram. In the evening, we use social networks to hang out with friends, find new restaurants, and make important decisions about our professional and personal lives. At last, we check to see what others think about popular topics through online social posts.
Once viewed as a tool for students and teens to connect with one another, social networking has become a medium with profound impact on the society as a whole. Coupled with the explosion of mobile devices and new Cloud delivery models, what we have now is the perfect storm of industry trends which make this the right time for social networking to move from mere social pleasures to the territory of business matters.
Social Network to Social Business
As the social network phenomenon is spreading across the world, playing major roles on people's professional and personal lives, the most popular applications are opening up enormous business opportunities like never before. A large number of organizations recently began to study trends and patterns of social networking in order to gain valuable information to create an edge for their competition. The more insights the organizations can pull from social networking, the more efficiently they can improve and grow their businesses.
IBM's 2012 CEO Survey revealed that 57% of CEOs identified social business as a top priority and more than 73% are making significant investments to draw insights from the data. Another recent IBM study of more than 1,700 chief marketing officers revealed that 82% plan to increase their use of social media over the next three to five years.
Social business has become the next big challenge for organizations. Social networks are now the new production line, a place where employees, partners and clients connect to share vast amounts of knowledge. The big winners will be those who harness the ability to capture and analyze the knowledge their social networks create and share it throughout the business to accelerate innovation, out-market competitors, and remove boundaries internally and externally.
Opportunities arise 
Organizations are changing their business model. For example, chief marketing officers are looking to gain insights from both internal and external data from sources like Facebook, Twitter, and public forums in order to react more swiftly to customer trends and build their brands. HR leaders are looking to build communities to improve recruiting and talent management services.
In addition, marketers have to move fast to capture the new trend created by new consumers' behaviors as consumers seek for the best opportunity and offer they can have. The rise of "showrooming" is a good example of this. Showrooming is the practice of examining merchandise in a traditional brick and mortar retail store without purchasing it, but then shopping online to find a lower price for the same item. After purchasing the item, the showroomers are most likely to write reviews for their peers on social networking sites to read. Of course, marketers cannot neglect this. Timely responses to this emerging behavior are needed in order to capture and retain the customers.
Social collaboration connects across global lines
The advancement and wide adoption of new technology has enabled organizations to increase their capabilities. McDonald's South Africa used IBM Connections social business software to create a Social Network for 8,000 employees in over 200 McDonald's restaurants to communicate and share ideas with each other and work together more efficiently. As both a tool for internal communication and training between branches, the network links employees, while helping them understand and adhere to the brand's promise to provide quality, service, cleanliness and value.
Today, enterprises such as Boston Children's Hospital are using social networking to boost its business. Every year, almost seven million children under five years old die of pneumonia, diarrhea and malaria. Thus, the hospital created social technology, including cloud, data analytics, video, and simulation technologies, and then combined them with its world-class knowledge and medical expertise to bring pediatric care to global communities. By partnering with IBM Interactive, the hospital developed a technology interface platform called OPENPediatrics. This cloud-based education platform equips doctors and nurses with the knowledge and skills they need to save children's lives during intensive care situations through knowledge sharing on social network. The platform allows pediatric care providers to exchange ideas, best methods of treatment and discuss questions between peers. As the platform grows, content will extend beyond critical care. And more importantly, more lives are saved.
Social media monitoring & analytics solutions
Social business technology is also brought in to build better relationships with prospective customers by listening to and understanding customer needs. What customers say on social media sites about their products and services will be brought in for analysis and assessment to find insights for product and service development, including improved communication patterns in real-time. In 2012, the Institute for Business Value found that 66% of businesses use social networking to gather information and increase productivity. Within the next two years, organizations using social networking to mine information will increase up to 84%.
Cincinnati Zoo is another example for the best use of analytics solution to achieve its business goal and enhanced customers' experience. By deploying IBM analytics solutions, the zoo managers can virtually see real-time information about traffic at different corners and customers' reaction without physically walking around the zoo themselves. This gives them the real insight of visitors' need and thus enable Cincinati Zoo to improve its service and offer new products that better serve its customers. In the end, this saves the Zoo more than $100,000 per year by identifying less effective promotions and discounts, allowing resources to be redeployed to more productive initiatives. It also contributed to a more than 25 percent increase in food sales compared to the previous year.
Cloud – the Enabler
Cloud computing is the key enabler of this phenomenal change. Known for its highly secured environment, reliability and interoperability, cloud has become that invisible thread that is bringing all key information together with ease of use and efficiency. Thanks to cloud that enables embedded intelligence/analytics, business has the potential to engage employees to identify top talent, deliver mobile banking services, individualize marketing campaigns, and provide government services to citizen. With cloud-based applications and technology, a company or an organization can rapidly move ahead in adopting new strategy or deliver new products and services. They are empowered with easy access to innovative software and business process services that deliver improved business outcome. In fact, according to Gartner, more than 60% of all enterprises will have adopted some form of cloud computing this year. With so many successful examples at hand, executives in the new era of computing are forced to address the power of social and business networking, while reinventing business models globally. -
Article by BangkokPost.com