Autospeak-Straight Talk contains articles covering digital and social media marketing social communities and events marketing
Autospeak-Straight Talk
(Login)
Are You Ignoring Your Best Brand Advocates?
Tags:
(Posted on Oct 30, 2013 at 12:15PM by William Cosgrove)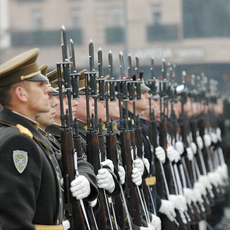 I joined a Twitter chat about the value of social this week and during the course of the conversation, was surprised to learn that for some people, the idea of enabling employee advocates was a novel concept. So many people recognize the power of social media for marketing and external evangelism, yet they neglect the power within their own organization!
We all know that social technology enables human connections. But the thing is, there are no boundaries between consumers or employees, because most of us are both. Technology has also amplified the speed and reach of every type of communication. This evolution in how we share information and knowledge goes far beyond just social "media." It's a complete transformation in the way we interact. When businesses fail to take advantage of the valuable assets in their organization, they miss out on an excellent way to create both customer engagement and employee empowerment.
Social strategist Ted Rubin was featured recently in a great article by Cheryl Connor, in Forbes. He said, "When someone asks, 'What is the ROI of Social?' I ask back...'What's the ROI of Loyalty, what's the ROI of Trust?' In order to sell the concept, you've got to talk in a language they'll understand."
I'd take this a step further, to ask employers, "What's the ROI of employee engagement and effective communication with consumers?" When employees are empowered to make direct connections with the customers they serve, it fuels productivity and loyalty from within. In addition to having satisfied employees, an organization can create an internal army of brand ambassadors and influencers who can help promote the business.
So often in marketing conferences, we hear about an employee who has gone above and beyond for the sake of a customer. In this social and connected world we live in, this single experience can spread like wildfire, promoting the organization in an organic, authentic way. Giving your employees the power to speak out on behalf of your organization (with some guidelines in place) can only help broaden the voice of your brand voice and increase the level of visibility in the marketplace.
What does it take to develop a following of employee brand ambassadors? Start with these guiding principles:
Make your organizational knowledge accessible to all employees through the use of social technology within the business.

Empower employees to participate in social media on behalf of the brand. 

Put clear, easy-to-follow guidelines in place and have a plan for dealing with potential mistakes. 

Facilitate innovation by listening and encouraging feedback around processes, services and products. 
Over the next few years, it's going to become clear that businesses will need to give employees a social experience just like the ones they get in their personal lives. This will not only help businesses retain valuable employees, but it will also be a benefit to the bottom line--and a significant competitive advantage for those that do it right. It will improve employee engagement, productivity and innovation. It will help employees deliver exemplary customer experiences to consumers. It will allow organizations to rally their largest group of brand advocates: the employees themselves.
One thing is absolutely true in this new world of free-flowing information: everyone has a voice and the platform to use it. If you're not using it, someone else will.

Michelle Killebrew


Relevant Articles: