Autospeak-Straight Talk contains articles covering digital and social media marketing social communities and events marketing
Autospeak-Straight Talk
(Login)
Does Early Adoption Of Brands Lead to Advocacy or Boredom
Tags:
(Posted on Aug 21, 2013 at 10:30AM by William Cosgrove)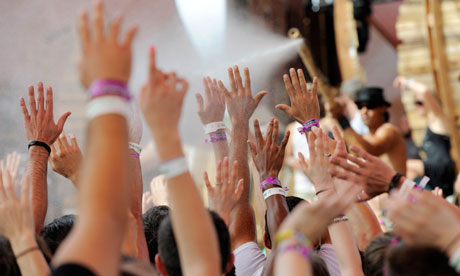 The internet is now able to reach a broader and younger audience than the high street ever was, with 69% of people aged between 12 and 17 reported to have a computer, many of whom will be strongly influenced by the rippling effect of their friends on social media.
The latest Mobile Youth report revealed that 50% of young people recommend a brand because they have had a positive experience with it, and that 88% of all positive recommendations for a brand are generated by fans who make up 10% of the brand's customers.
Young people have such a grasp of technology that it's natural to them – it's a gateway to exploring their interests and sharing their lives. So they're brand-aware and tech-literate, but how do you stay cool today with a young person whose trends and tastes are so fickle? Having helped companies do this for over 20 years, here are my top five tips for better engaging the youth of today.
1 It's all about big data and small data
The more people use the internet, the more brands can potentially learn about the activity of their consumers – and the more they can tailor their offer to suit them. When it comes to brands, it's all about big data and small data: being able to gather as much data as possible and filter it in such a way that the information becomes meaningful and valuable, so that we can learn from interactions with our customers and make improvements in the ways we service them.
We need to use this data to create an age-appropriate online presence. Just as data feeds a more bespoke marketing approach, you need to break your targeting at different levels. Many classify tweens and teens in one large cluster, but there is a lot of emotional, social and physical growing in these years. What is right for an 11-year-old girl is different from that for a 13-year-old boy.
2 Be in association with…
Celebrities set the pace for staying on top of the latest fashions. Brands piggyback on these fashionistas to get to the consumer and convince them they, too, can get the look. Use them to boost your brand's youth appeal.
But, if you don't have easy access to Lady GaGa, take a brand of the moment to achieve the same effect. Your brand might be a massive juggernaut in terms of size and market share, but has lost its coolness. Link with another brand to bring it back. This is how the brand licensing market has got so powerful and you only have to look at brand associations for festivals such as Coachella (H&M, Heineken, Red Bull and Fruttare) to see how cool associations can sell products.
3 Create the right digital channels but also look at offline
As James Withey, head of brand insight at Precise, says: "Make everyday online encounters entertaining for kids. So the launch of a new quirky toy in a cereal box might be more successful in generating online word-of-mouth mentions than major product launches or ad campaigns."
If you want to reach out to a younger audience, you need to remember that they are still kids at heart and as such give them something entertaining to do, such as creating their own online avatar, which they can use to try out their own fashion tastes and share with their friends.
4 Move your brand with your core customer base
If your customer base is 13 years old and you find it is becoming younger, create a brand extension aimed at older teens that allows you to keep your existing customer base but gives those who might be tiring of it a new dimension to be interested in.
We all know Mark Zuckerberg and fellow students created Facebook as a social network for them while at Harvard. The latest statistics claim that there are now 1.06 billion monthly users, which means that, far from a communication medium for young people, it has become a mainstream tool for those wanting to communicate. In fact, 65% of Facebook users are over 35. However, where Facebook has been clever is by introducing instant messaging, which young people are more likely to use.
5 Give young people a voice and make sure it matters
Brands that really listen to their customers tend to be the ones their customers want to buy from. Social media means people are used to having a voice and using it from a young age. They are used to airing their opinions not only to their friends, but their friends' friends and all their followers. They expect those opinions to be taken seriously and are often happy to have their opinions out in the air to be debated and discussed.
Brands that ask for and use these opinions –which flavour of Walkers Crisps to launch or what name to choose for the latest X Factor band, for example – are the ones that bring discussion out of the brand arena and make customers brand ambassadors.
Early adoption means we need to be more savvy as brand guardians. As our target audiences become more sophisticated at a younger age, we need to stay one step ahead of them, understanding what they like and don't like and what they interact with.
Written byMax Eaglen

DealerNet Services