Autospeak-Straight Talk contains articles covering digital and social media marketing social communities and events marketing
Autospeak-Straight Talk
(Login)
Your Copywriter Don't Dance and Your Content Don't Rock 'n' Roll [PODCAST] Shake it up Baby!
Tags:
(Posted on Jul 18, 2013 at 04:57PM )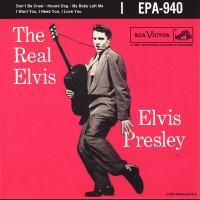 If you haven't heard this it's great. If you have it's worth another listen
"The Point – In Your Ear" is back sneering at crappy content like the king of rock and roll. In this wild tale, you'll hear about a street corner advertising rock star, the ho-hum state of online content, the point of view of advertising legend Tom McElligot, how content is too much like merlot, and why you need to step on some blue suede shoes.
It'll all make sense 9 minutes from now. Enjoy.

Follow this link:  Podcast


The story begins...
You know those starved-for-work folks who stand out on street corners in extreme heat and wave around signs and giant arrows attempting to bring you into a nearby store?
Of course you do. They're everywhere. Cheap advertising, I guess. I have to believe they make $8 an hour or whatever minimum wage is in your state. This is not a position that demands much skill.
Fairly often, these human ads have a tiny touch of schtick. Costumes are common. Maybe they wear a sandwich board or have a prop of some sort. Let's call it what it is. It's dull.
A street corner advertising rock star.
Her job is to generate traffic to the Verizon Wireless store. She has no props. Nor does she hawk an offer you haven't seen a million times. Sounds, pretty ho-hum, I know. But day after day, she's doing her thing on the well-traveled corner of Green Valley and Francisco and she calls a ton of attention to herself and the store. I bet she actually does generate traffic. And I'd bet you an hour wages, she's paid several shillings more than minimum wage. Why?
She dances. Enthusiastically. Oddly, actually. Relentlessly. She has an iPod in her pocket, earbuds in her ears, music in her heart, and she never stops dancing. And believe me, she doesn't dress like or move like a Dallas Cowboys cheerleader. And if you're wondering if she'd cut it on "So You Think You Can Dance," the answer is no chance.
She doesn't bring amazing talent to her extremely unusual profession. She brings originality and passion.
Let's talk about online marketing now.
Listen to the podcast now

http://dealernetservicesonline.biz