Autospeak-Straight Talk contains articles covering digital and social media marketing social communities and events marketing
Autospeak-Straight Talk
(Login)
There Is More To This Content Marketing Than Just Clicking Publish (Part 1)
Tags:
(Posted on Jul 18, 2013 at 06:15AM )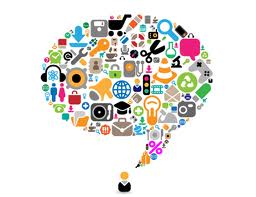 Content marketing has already proved that it can be a powerful way of building your brand visibility and generating leads but a lot of marketers continue to talk about creating great content like it's the only thing that you need to do when there is so much more to it than that. The truth is that clicking publish is not enough and it never was.
I'm sure you've seen it, marketers with blogs that are that popular that they only need to click the publish button and wait for all the tweets, likes, +1's and links to poor in.
When someone is in a position like that, it's easy for them to forget that for most bloggers, marketers and business owners – clicking publish just isn't going to
Paul May from BuzzStream did a great job of highlighting the reality about content marketing here and mentioned a number of important points that really ring true.
The main one being – for the majority of us, if we want to get traffic, social shares and links when we publish a post then we've got to go out there into the world wide web and actually promote our content.
Some of the best content is left to gather dust in the far corners of the web simply for the fact that it hasn't been promoted.
Surely, you would want to make your content visible rather than letting it sit there right?!
Below I am going to show you a number of tactics that you can use to get your content visible to the right audience along with some examples of what has worked well for me and what I believe can work well for you.
#1 – Put the right content in front of the right people
Knowing who exactly you are targeting is extremely important in business and it's extremely important in content marketing too.
If you know exactly who it is that you're targeting then you can find their online hang outs, who is active within the industry and how you can put your content in front of them.
The other side of this is writing content that you know will be a hot topic for your target audience and cause some debate – which ultimately leads to more traffic, more shares, links and visibility.
A few months ago, the marketing agency I manage launched a new service, content marketing was one of the tactics that we were focusing on and our MD, Jason Brooks wrote an opinion piece that threw the question out there – "Is Google+ The Key to Building Links with Guest Post after Penguin 2.0?"
How did we promote it?
We shared the content using various social media channels such as Twitter, Facebook and Google+1.
We also shared the post on several niche social networks, including BizSugar and Inbound.org.
The post was then imported into my Triberr account – If you've not come across this before, it's a platform that allows you to link up your Twitter profile (along with Facebook and Linkedin) and join tribes of like-minded bloggers, marketers or business owners that will see your content and get the opportunity to share it with their followers.
What about the results?
Above image taken using Linktally to generate the tally of shares.
Why did this work so well?
Considering the site is a few months old and doesn't have many posts this is quite impressive but there are a few things that immediately stood out:
The majority of our following on Google+ and Twitter consists of marketing agencies and industry professionals from the marketing and SEO space

The post also caused a lengthy debate between a number of people in Google+ which resulted in traffic, further discussions and shares
This shows that when you target the right people with the right content you can cause a stir, get a conversation going (in this case on Google+ mostly) and ultimately get a great deal of visibility that you wouldn't get under regular circumstances.

Part 2 Continued

http://onebigbroadcast.com/autospeakstraighttalk/view/286/_Part_2__There_Is_More_To_This_Content_Marketing_Than_Just_Clicking_Publish.html