Autospeak-Straight Talk contains articles covering digital and social media marketing social communities and events marketing
Autospeak-Straight Talk
(Login)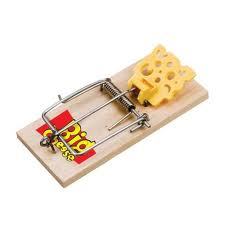 If you have read my blogs "Don't Fall Into The Trap" or "Take Back Your Marketing" or the many comments I have made concerning this issue, you know that I have been against the large companies commoditizing approach they have been feeding dealer's- And in particular I am referring to the small and medium size dealers- that you need change your business models and to sell more at a lower price to compete in today's marketplace.
I am now starting to see a trend that is showing support for what I have been saying for a long time. I just read a white paper put out by firstLook which states that used car dealers and private party sales in April climbed 0.7 percent vs. year ago to 3,819,127 units. vs. 3,792,604,
Total Value of Used Cars sold, however, slipped 5.8 percent to $34.1 billion compared to last year's $36.2 billion because of lower transaction prices.
Transaction prices across all three channels were down 6.46 percent to $8,928 from $9,545. (Excludes aftermarket products, taxes, fees, etc.)
"• Buy­ers were kick­ing tires at five or six dif­fer­ent deal­er­ships years ago, and that's now dropped to 1.8 in-person store vis­its.
• As the reces­sion slammed down hard, used car supply waned and commoditizing of the used car industry was born. Many dealers have sold inventory as cheap as possible, turning them as fast as possible for tiny mar­gins, then ran back to the auc­tions to scoop more sup­ply.
• The "velocity only" approach hasn't gone so well. Gross prof­its have been eroded.
It doesn't have to be that way if you can access both the tools and philosophy necessary to turn cars while achiev­ing high gross profits."
"And anyone can stand in front of a room and tell you to price everything for dirt cheap and it will sell faster. The key is how you can achieve 85% Retail Sales Efficiency while maintaining high gross profits.
Some seemingly "progressive" thinkers have very simply stated that used cars are a commodity. The only way to be successful in today's market is to sell cars really cheap at 96% of the market, turn them as fast as possible for tiny margins, and run back to the auction to scoop up more. And quite frankly…a lot of people drank that Kool-Aid. The hypothesis being that this approach will, allegedly, increase turn and volume, and with that volume you can make more money. A velocity only approach they call it.
Beyond being a gross oversimplification of the car business, the impact this has on the market is obvious – eroding gross profits. In fact, based on a recent dealer survey, this is the #1 concern for General Managers and Dealer Principals in 2013. "
The bottom line is…not all used cars are commodities, and we need to stop treating them that way. Just like in any retail business there are high margin products and low margin products. The key in the used car business is having the tools and philosophical approach necessary to identify the difference between the two."
Interestingly, a recent CarMax Consumer Study found that only 23% of people rank price as the most important factor in their buying decision. 77% rank VALUE (typically tied to some aspect of quality) as their top criteria.
I remember on one occasion at a dealership I was working at the used car Manager was telling the rep from Auto Trader that he wasn't happy with the results he was getting. The Rep responded by telling the manager that he needed to lower his prices if he wanted better results.
That preowned manager did not listen to the rep and bucked the trend of lowering prices to compete online. - And guess what- average grosses in his department were much higher than the industry average and his total unit sales were improving. Number one that is why you have a "good" sales staff and "good" finance people for and number two you can always come down in price but I never heard a customer say a price was too low.
You can only add value by competing within your market area all of which can be done with offers in  CPO, service i.e. loaner cars, shuttles; specials; events and by extracting the vast resources you already have to create campaigns and make in house adjustments that will capitalize on those campaigns.
By having the right people that can produce "creative campaigns" and the right staff you can turn the tide and sell the VALUE not the PRICE. 
Author Bill Cosgrove
DealerNet Services