Autospeak-Straight Talk contains articles covering digital and social media marketing social communities and events marketing
Autospeak-Straight Talk
(Login)
Don't Call Them "BOUGES!"
Tags:
(Posted on Jul 13, 2013 at 05:01AM by William Cosgrove)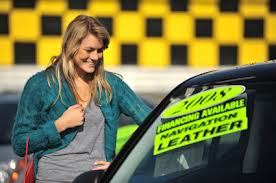 Most sub Prime buyers have been in this position for some time realized their car buying experience is different from that of their more credit-worthy peers. Some due to circumstances beyond their control are experiencing the sub Prime process for the first time. These buyers still warrant respect. Despite credit woes, their dignity remains intact and they want to be treated fairly and professionally.
To give you an idea of just how Sub Prime can impact your business, this Past February versus the same month a year earlier saw purchasers with FICO scores below 550 shoot up 48.3 percent year-over-year.
In fact, analysts found that the trend toward lower FICO scores among used-car buyers resulted in an average of 561.3 in the opening days of April. The added  share of sub-670 credit score buyers increased to 46.9 percent from March's reading of 46.37 percent and the year-ago mark of 35.22 percent.

Subprime is the most profitable segment in the pre-owned vehicle segment for which you must be equipped to compete.
Go to Dealer Monthly for the Stats


Author Bill Cosgrove
DealerNet Services