Autospeak-Straight Talk contains articles covering digital and social media marketing social communities and events marketing
Autospeak-Straight Talk
(Login)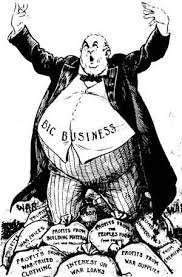 First of all, let me preface this by saying that it seems to me that the vAutos, Autotraders and True cars of the world are trying to commoditize the automotive industry. This may work well for the corporate owned multi-franchise companies but for the rest……
Advances in technology are giving dealers the tools to directly market through their own websites, Social media, etc. and within their geographic area to increase floor traffic at their location. Once there they must have the confidence in their sales force to get the job done.
A good sales management team knows their market and has the tools in house to know what is selling for them and how to effectively control their inventory. My question is why are dealers paying big money to let companies come in and tell them how much to sell and/or buy their vehicles for and what vehicles to buy to increase sales. What are you paying management for? One day I overheard a rep from Autotrader tell the preowned manager that he needed to lower his prices to get better results.
That preowned manager bucked the trend of lowering prices to compete online. - And guess what- average grosses in his department were much higher than the average and his total unit sales were improving. Number one that is why you have a "good" sales staff and "good" finance people for and number two you can always come down in price but I never heard a customer say a price was too low.
Dealers should work with a marketing company who is going to help them drive traffic and not try to run their company. The bulk of dealerships sales are still made within their geographic area and that is where they should be focusing.

Author Bill Cosgrove
http://dealernetonlineservices.biz