Autospeak-Straight Talk contains articles covering digital and social media marketing social communities and events marketing
Autospeak-Straight Talk
(Login)
Part IV of A Business Model That's Just Plain Bad For Business.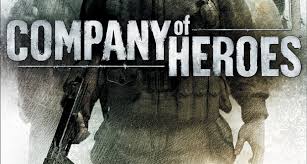 Do you want people who are going to tell you "What You Need To Hear" or do you want people who are going to tell you want you "What You Want to Hear?" If you are the later than you might as well stop right here because I am not here to stroke your ego, I'm here to make you money and make you proud of your business and of what your accomplishing.
Have you heard the expression that you need to "Spend Money to Make Money?" Have you heard the expression that you need to "Save Money to Make Money?" Let's Get Real!
Bottom Line Growth is not sustainable only Top Line Growth is and only Top Line Growth will get you the results that will take you where you want to go with the rewards and pride that come with it. (Tell your bean counting consultants to put that in their pipe and smoke it.)
So how can you think or where did you get the idea that you will get the best Marketing, Sales, Service or Parts minds on the cheap? These people who are on the front lines day after day "Are you Business" and are the one who are going to make or break it.
Saving Money is all well and good but Making Money means that you are doing the right things to be successful and to be successful you need to have the kind of people that can get the results and this means you need to "Pay for Performance."  If you want to save money save it on office supplies, Press your vendors for discounts, change your electric company but don't think that a gift certificate for dinner or a pat on the back is going to recruit or retain the talent you need to be successful.
Let me ask you a question.  Were you born a business owner or did you have to pay your dues and earn what you have today? Did you seek out the companies that thought people with your experience and talent were a dime a dozen and didn't want to pay what you were worth? I think not.
I stayed at the last Dealership I worked at because they knew the value of people from Management to salespeople to every worker there and paid accordingly. I and my co-workers made more money than we could at any other place and the Dealership made even more and were consistently in the top tier of highest average front and back end grosses- A business that PROVES this all out. How can this be? It is a direct result of sharing and respecting the people who make it happen for you. It means making an investment that unlike the stock market is guaranteed to pay off. There is no complex formula here to figure out.
 Do you want to attract Independent thinking people who can create value for your business? Then you need symbiotic relationships.  Or do you want parasitic people who are going to attach themselves to you on the cheap because they have few or no other options?
If you are the former, send me an e-mail at billcosgrove@dealernetservicesonline.biz and I will send you a commission plan that will attract and retain the talented people you need and should want if you want to be successful and stand above the rest.

By Bill Cosgrove
Pesident
DealerNet Services