Autospeak-Straight Talk contains articles covering digital and social media marketing social communities and events marketing
Autospeak-Straight Talk
(Login)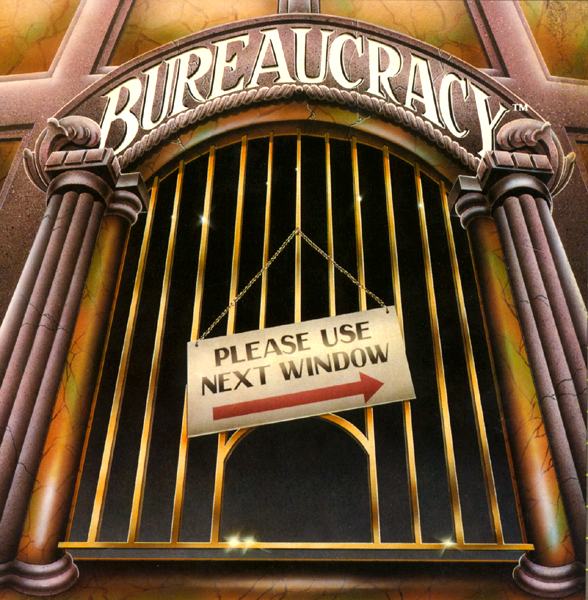 No wonder our government can't get anything done and spends so much of our money.  The office of Fair Trading (OFT) is being asked by The "NEW", more money spent on duplication, Financial Conduct Authority ( FCA)  ), (these offices and regulatory agencies are popping out of the woodwork- Get the roach spray out), to transfer control of Consumer credit regulation to them because they think they can do a better job (Right)
So are they going to close down the (OFT)? Apparently they are not doing a good enough job (Believe that and I have the car for you.)
This is a direct result of Big Government thinking they know how to control our lives better than we do.
I propose that we write a grant and get funding to set up our own regulatory agency the (GODB) GET OFF OUR DAMN BACKS! AND LET THE MARKETS DECIDED WHAT IS FAIR PRACTICE OR A GOOD PRODUCT.
Now they want to look at GAP Protection. What is wrong with GAP insurance anyway? It is a good product that provides value to the consumer and has been being sold for ever. No wonder our Government can't get anything done or do it right when they do. I doubt if they even know how many agencies are out there wasting our hard earned tax dollars that we pay based on our income. Now they want to play with our income. Does anyone see anything ironic here?

Author Bill Cosgrove
http://dealernetservices.biz
 
FCA issues call for evidence on GAP competition
The Financial Conduct Authority (FCA) has begun a study into general insurance add-on products with an appeal for evidence of competition in the marketplace.
GAP (guaranteed asset protection) insurance sold by the motor industry is one product under scrutiny. Others include home emergency insurance, gadget, travel and personal accident cover.
The market study will consider evidence from companies and individuals and look at the nature of competition in these markets, in particular whether these products represent good value for money and whether consumers understand what they are getting with their policy.
The FCA's call for evidence, to be submitted to FCAGIadd-on@fca.org.uk before September 10, reveals it will consider whether prices are excessive for a given quality, whether the quality is what consumers reasonably expect, any profitability differentiation between add-on and standalone sales for underwriters and distributors, and whether the consumer actively considers alternatives.
A key focus of the study is to investigate what impact add-ons have on consumer behaviour and expectations, how firms respond to those, and whether poor market outcomes arise as a result. 
Martin Wheatley, chief executive of the Financial Conduct Authority (FCA), told the Association of British Insurers (ABI) Biennial Conference: "Our new competition duty is the single most significant change in our objectives as a regulator. It means that we don't just wait for problems before we try to promote competition in the markets we regulate.
"We have our first market study underway looking at general insurance add-ons.  We've called for evidence and approached a number of firms in the market for information. We are testing whether poor outcomes in add-on sales could reflect particular consumer behavioural traits and firms' responses to them."
"One of the questions I was most frequently asked 101 days ago was: 'Is the FCA going to be genuinely different from the FSA?'.  We understand why people reserved judgement - the FSA needed to change.
"100 days later I think we are taking steps in the right direction. The FCA is in many areas a very different animal from the FSA.
"We're not just asking: Is this product compliant? Does it tick every legal box? But actually: is the outcome good? Is the market competitive? And is fair treatment of consumers designed into products and culture?"
The results of the FCA's findings will be reported in 2014.  
 Author Tim Rose
 NEW FCA TO REGULATE CONSUMER CREDIT
The Office of Fair Trading (OFT) is facing calls from the Financial Services Consumer Panel to transfer control of consumer credit regulation to the new Financial Conduct Authority (FCA).
The Financial Services Consumer Panel says the FCA, who will succeed the Financial Services Authority (FSA) upon enactment of the Financial Services Bill, should be given full responsibility for the regulation of retail financial services, including consumer credit. 
The Panel believes that a two stage process is necessary starting with the FCA taking over responsibility for regulating credit under the Consumer Credit Act.  A second review would  further examine when it would be appropriate to move to an integrated Financial Services and Markets Act-based regime.
Adam Phillips, the FSA Consumer Panel's chairman said :
"If the FCA is an effective consumer regulator, they would be able to intervene in the issues we have seen developing. A single regulator looking at all the conduct issues in financial services has to be a good idea."
Gillian Guy, the Citizens Advice chief, said:
"It is vital . . . that not only lenders but also debt collectors, brokers, debt managers and retail lenders selling insurance products are regulated by a single body."
Director general of the FLA Stephen Sklaroff said:
"Whether or not regulation transfers to the new FCA, the regime which the FCA will inheritin the deposit and savings markets is not appropriate for credit."
A spokesman for Which? said :
"Key protections in the Consumer Credit Act must be maintained."
A spokesman for the OFT said:
"The government needs to consider the evidence and determine whether and where change is needed. We are engaging with the government about what improvements we think would make a difference."