Autospeak-Straight Talk contains articles covering digital and social media marketing social communities and events marketing
The Importance of Knowing Your Customers [Infographic]
Tags:
(Posted on Dec 30, 2014 at 07:22AM by William Cosgrove)
Most sources say that the cost of acquiring a new customer compared to the cost of keeping an existing customer is between 4 to 10 times higher. Some sources say the cost of acquiring a new customer is over 30 times that of keeping an existing one.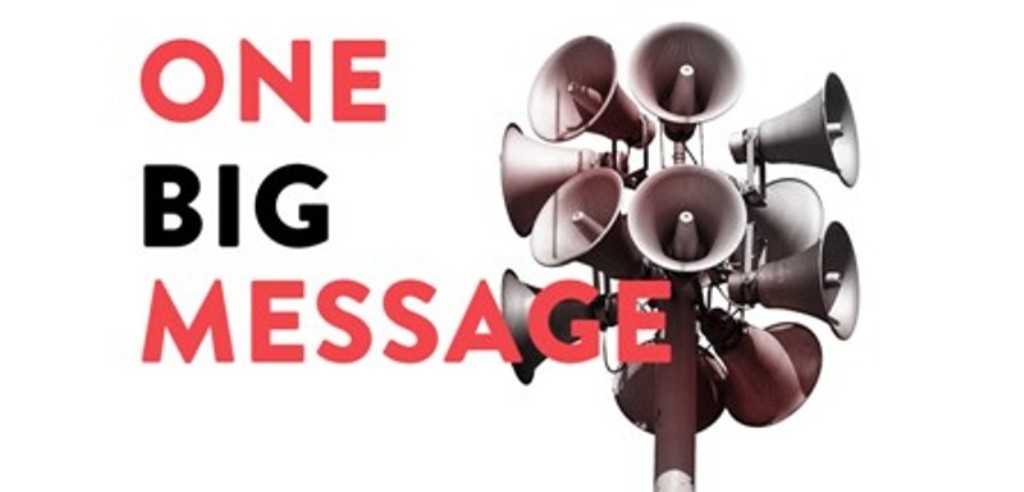 A key element in the cost is probably the industry or market you are in and other factors like those pointed out in this Aria infographic from a post at Hubspot entitled A Visual Introduction to Customer Lifetime Value written by Emma Snider that points out that on average, 80% of a company's future profits come from 20% of its existing customers and that totally satisfied customers contribute over twice as much revenue as a customer who is not making customer relationship management and the best ways to accomplish it a critical consideration for any company.
Cultivating customer satisfaction through community is a mutually beneficial way to foster communication and trust between you and your existing customers, potential customers and employees through a central hub, your website, which will emanate your customer centric culture across all your social channels and magnify your organic reach through SEO to increase your inbound lead generation.
Social CRM Communities act as a portal to gain valuable information through in-depth analytics to enhance and target your marketing initiatives more effectively by knowing your customers, discovering patterns through interaction to build buyer personas to personalize your marketing messages in the most effective way available today.



Cutting Through The Noise to Market Smarter
Tags:
(Posted on Dec 6, 2014 at 08:07AM by William Cosgrove)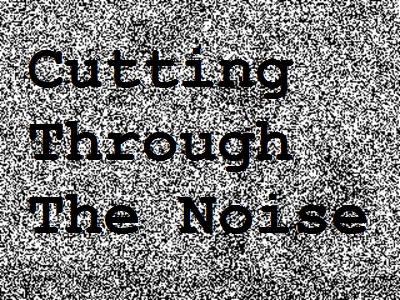 Businesses that integrate content marketing, social media and SEO strategy are seeing big results. Integrating these marketing channels can be a challenge and marketing from Ground Zero provides a very cost effective way of pulling all these channels together to provide impressive long term and sustainable results.
For any business looking for better ROI along with small and medium sized businesses with limited digital marketing resources it is important to cut through the noise and find ways to provide your business with the most economically viable and sustainable ways to build your brand, provide great customer service and drive new business.
Most businesses have an online presence with exposure to social media to some extent but in many cases do not feel they have the resources, to take their online marketing to the next level. If this describes your present situation read on because marketing from ground zero can be the answer.
Brands Building Community Should Promote Own Sites
Today, as reported by by Gavin O'Malley at Media Post "At least as community-building tools, marketers should forget about Facebook and Twitter. That's the crux of a new report from Forrester Research, which suggests that the social giants are losing their grip on what has historically been known as "social" marketing.
"Top brands Facebook and Twitter posts reach only about 2% of their fans and followers, and less than 0.1% of fans and followers interact with each post," Forrester analyst Nate Elliott explains in the new report. "Marketers need to rebuild their social relationship strategies around sites that work."
In place of Facebook and Twitter, Elliott and his colleagues suggest that brands build out their own social-friendly properties. Indeed, U.S. online adults are nearly three times more likely to visit a brand's Web site than to engage them on Facebook."
More than 80% of small businesses cite that (Ground Zero) - their website is the number one way they engage with customers. This statistic alone shows that businesses should be looking for ways to more fully utilize this precious resource.
Great Customer Service Is Key to Free Publicity
There is no better way to provide excellent customer service than through an onsite community. More than two-thirds of American consumers said they're willing to spend 14 percent more on average with a company that delivers excellent service, according to new survey from American Express.

Providing great customer service can also get you free publicity through recommendations and referrals. Forty-six percent of respondents said they always tell others when they've had good service interactions, and 42 percent said that a recommendation from a friend or family member is more likely to get them to do business with a new company.
The Power of Customer Loyalty
New customers driven by existing customers' recommendations are the second-biggest source of revenue—more than new customers who come to a business from other sources.
Repeat customers were by far the biggest source of revenue for more than 43 percent of entrepreneurs, while new customers accounted for about 19 percent of revenues.
Whatever the trending term these onsite customer care and benefit centers (communities) can benefit companies across the industry horizontal. There is no better way to create measure and maintain customer loyalty and drive referrals and recommendations than by having an onsite social community.
An onsite social community offers benefits that no other medium can match and is the most economical way to maintain and grow a loyal customer base. One Big Broadcast has been a leader in developing and customizing these types of platforms for years.
A Proven Platform
One Big Broadcast has been at the technological forefront of Onsite Social Communities for years and has been redefining the customer experience and how businesses and their employees interact with both their existing and potential customers by taking customer care, service and benefits to a whole new level. Onsite Social Communities shifts customer support and service to being part of the brand marketing mix.
One Big Broadcast's SEO automation and CMS technology combined with our inclusive suite of marketing products and fully integrated mobile capability provides a low cost way to create an ecosystem within itself that can power your online and mobile marketing initiatives to cost effectively cut through the noise to market smarter.
William Cosgrove
Your Most Precious Online Marketing Resource
Tags:
(Posted on Nov 1, 2014 at 05:41AM by William Cosgrove)
H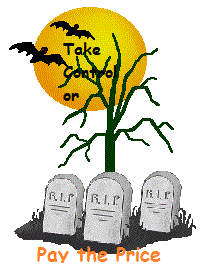 ave you read "Social Media Marketing Is A Dying Business Model" by Nikki Majewski ? The post covers a discussion at the at the 2014 National Radio Conference by Jules Lund who explains why organic social media marketing is a dying business and what he thinks it will take to succeed.

We all know that Facebook has been at the forefront of instituting paid social media content by drastically reducing the reach of organic content but the writing is on the wall because most other social networks are also experimenting with paid content.

The potential reach of these networks makes them places where businesses should have a presence but the bottom line is that you should never be totally dependent on outside forces over which you have no control.  There are sound alternative ways to capitalize on this by using the assets within your control in conjunction with and as part of a diversified marketing plan.

With social media channels bringing in a new era of pay to play and taking more control over the social media playing field this is a subject that needs to be addressed to find other avenues that can foster autonomy and provide stability and permanence in this changing virtual landscape of online marketing.

Regardless of the direction that the social media marketing giants or the online industry as a whole may eventually take and change through new technology there is a way to insure consistency, autonomy, online presence,  and potential reach and that is by "Marketing From Ground Zero" which starts by having a  community member platform on your website  that you can utilize and adapt to all prevailing winds and turn an existing company resource- your existing customer base- into advocates and influencers as an anchor for your online marketing strategy.

An onsite community can be the jewel in the crown of your online marketing and act as "ground zero" to fuel your overall marketing initiatives. Unlike paid advertising that is fleeting and exits only as long as you are paying, an onsite community is an asset that endures and can provide a solid foundation to continually produce benefits to both you, your existing and potential customers.

No matter what industry you are in an onsite community can create a customer centric culture and provide consistency that will resonate across all your paid, social and owned media channels. And no matter what direction social media marketing takes these communities will act as conduits to reach and attract an audience that can know and understand you and will result in increased brand perception and engagement.

Communities also become data centers for learning the needs, concerns and actions of its customer base through diverse interaction creating a virtual ecosystem that feeds on itself.

There are many different forms that an onsite community can take and each one can be customized to fit each businesses particular needs. In lieu of or in addition to paying professional market influencers you can create ways to make your own customers advocates and influencers by rewarding them with special discounts, offers, drawings and contests for community members along with content and a forum for communication that will keep members (customers) engaged and informed that will pay big dividends in retaining existing customers and attracting new ones for your business.

With social organic reach fast becoming a distant memory as social networks and online advertisers seek to profit from their platforms not to mention the countless vendors vying for your limited resources with the next panacea that will take you to the top " It is time to Look Within"  to seek alternative ways in which to effectively reach and draw audiences to build a permanent foundation that can provide extremely cost- effective ways to control your own destiny and solidify your place for the long term in the online marketing industry.

By William Cosgrove
Marketing From Ground Zero
Tags:
(Posted on Jul 26, 2014 at 07:32AM by William Cosgrove)


Would you do a little research to increase sales, customer retention and to more fully utilize your marketing dollars? Then take the time today to read this and research this important topic and you will discover the tremendous benefits and cost savings that an Onsite Social Community can provide.

The process of buying a product is fleeting in terms of the length of time it takes. After the sale your relationship can last for years when it comes to servicing, communicating and establishing a positive relationship with that customer who can also in turn make a positive impact in influencing potential customers.

These communities can take many forms to fit the needs of any business and can be utilized across your social networks and digital marketing campaigns to provide a customer centric message that no other social tool can.

Social communities provide customers a central place in which to directly communicate with a business and gain valuable information about all of the businesses services and offerings. Social communities also provide an ongoing opportunity for the business to gain knowledge about the customer as an individual by listening to and addressing their constantly changing individual wants and needs.

Social Communities also provide a forum in which customers can ask questions relevant to them and share their feelings with others on why they like doing business with your company. What better way to get to know a customer than genuinely listening to their wants and needs and providing the solutions and answers that concern "them" from one central place-your website.

As well as enjoying the rewards of being a customer of a business through special member discounts and drawings they get to know you as a business and you get to know and maintain contact with them as a customer.

The cost effectiveness of having that customer on your site as a community member is immeasurable when comparing it to the cost of campaigns to reach them. (See Know These Must Have Social Media Marketing Tools)  Your communication also becomes expected and not intrusive to them.

Also, by having one central landing page for community members to provide helpful information from provided services to sales, events and relevant topics with the ability to ask questions they have that concern them will turn your customers into brand ambassadors to provide invaluable marketing opportunities for you to increase you customer base.

Online social communities can also be combined with on and offline events marketing to provide powerful and effective marketing campaigns that will stand out and which cannot be accomplished by any other means.

Analytics have provided more and more insight into online users behaviors and have started to provide more insight into target marketing to the individual. Onsite communities provide a cost effective and direct way of providing invaluable insight on targeting to the individual, and monitoring their changing behaviors.
 
The rapid advancement in technology as a whole promises to bring new and better ways to measure and market online much more efficiently but an onsite community can live on to be utilized with all the current technology available today as well as newer technologies that are made available on an almost daily basis.

More and more businesses are embracing the advantage of onsite communities to integrate current customers and employees into the company culture to better leverage these existing resources.

Would you do a little research to make a big difference? Then take the time to research and discuss the tremendous benefits an onsite community customized to fit your needs can bring to your business and you will discover that "Marketing from Ground Zero" will add more zeros to your bottom line.

William Cosgrove

(Photo courtesy of abramarketing)
How Employee Advocacy Builds personal Brands
Tags:
(Posted on Jun 24, 2014 at 06:19AM by William Cosgrove)
By establishing an employee advocacy program, companies can strengthen their own reputation and brand, while enabling their employees to do the same.

It is widely known that engaging your employees is a very effective way to improve brand perception. The obvious question is why would an employee want to take part in helping their company in marketing or brand building? What does an employee really gain by participating in an employee advocacy program?

One compelling benefit for launching an employee advocacy program is the clear dual value provided to all constituents. These programs, when executed correctly, are a true "win-win" for both brands and their employees. The benefits to the marketers are obvious; by tapping into the collective trust and amplification power of their employees, brands can generate broader awareness, amplify their marketing campaigns, and build their reputation via trusted voices in the market. The benefit to employees is their ability to authentically participate in their company's future while also developing and building their personal brands.

What Is a Personal Brand?Just as companies have their own unique brand and stories, so does every employee that works at the company. The employees' personal brands are built on their experiences, passions, and the social connections they are able to develop within their business and social circles. Individual personal brand is what can truly differentiate an employee from other people who work in the same industry and also can highlight what makes them unique or valuable to a market, industry or company.

One of the best ways to construct a personal brand is on social media. Employees can build profiles that showcase their experience and knowledge, connect with relevant people in their industry, share content, and engage in conversations about their industry, career, or passions. The social media channels that should be used will vary, depending on the employee's industry, department, and passions. But as a starting point, LinkedIn and Twitter are ideal channels for most professionals.

Why Do Employees Need to Build Their Personal Brand?A personal brand doesn't just focus on someone's current position, but on one's long-term career and interests. All of the content shared, conversations joined, and connections made are documented on these channels and stay with the employee throughout their career. Over time, these individual components come together to form one cohesive story and personal brand.

Having a strong personal brand shows potential employers, industry influencers, prospects, and customers that an employee understands the industry. By consistently sharing and engaging with relevant content, employees can show that they're not only intelligent and knowledgeable about their industry and current company, but that they have social media smarts as well. Those qualities are all key things employees need for long-term career development and growth.

How Does an Employee Advocacy Program Help Employees Build Their Personal Brand?While employees might be eager to increase their social following and engage with connections, it is time-consuming and may not seem natural for them at the beginning. As they develop themselves and get involved in their employer's advocacy program, they can be empowered to become a trusted voice in the market. The best employee advocacy programs ensure employees are provided interesting and relevant content that helps them stay on top of the topics and verticals they are interested in, while also ensuring they position themselves as true thought leaders and innovators in the market. Employees should be able to tap into the rich marketing and content resources provided by their employer and share those articles, ideas, and multimedia that they find most compelling, and that is most compelling for their audiences.

Even if employees are passionate about their role and company, as advocates should be, they will eventually move onto other opportunities. By establishing an employee advocacy program, companies strengthen their own reputation and brand, while enabling their employees to do the same.

By Russ Fradin
Social Networking At Its Best
Tags:
(Posted on May 26, 2014 at 07:27AM by William Cosgrove)
Using your own social channel (community) on your website to connect with your offsite social channels can make for a winning social media marketing strategy.

Not only can it provide a multitude of benefits that cannot be realized through any other marketing initiative, you will not be subject or impacted as much by the constant flux of other's changing marketing policies and popularity.

There is no more transparent way of connecting with your customers and employees than having an onsite social network. An onsite social network allows you to partner with your customers and employees to bolster your marketing initiatives and project your customer and employee centric culture across all your social channels.

By building your own brand community of fans and followers you will have a central location with an organic reach of 100 percent on your real estate with which to form lasting relationships and a community of fans and followers who can help you broadcast your message organically across the internet.

 
Although it is important to maintain a presence on other social networks an onsite social network gives you the opportunity to market better, smarter, more economically and more secure.

Your onsite community provides the means for Socialcasting of which community plays a key role that in its many forms can boost page ranking and drive traffic in ways that no other form of media can. This can provide a base from which to launch all of your marketing efforts to positively impact your overall marketing efforts. Technology is constantly providing us with new and creative ways of centralizing our marketing to make it more efficient and cost effective.

By taking advantage of your existing customer and employee base you can easily and cost effectively have a powerful platform of brand advocates from which to build on. New customers can automatically become members of the community as part of the benefit of doing business with your company and site visitors can be invited to join to enjoy member benefits as a way of nurturing new business.

Give community members discounts on extended warranties, maintenance Contracts and/or Services and provide drawings and special offer to keep them engaged and you will have an army of devoted customers who will help you broadcast your customer centric culture and drive more traffic to draw many more devoted customers to your business.

All of this will have many positive effects including bolstering your SERP and feed on itself to give you a platform from which to launch all your marketing initiatives.

"While the idea is still new and new ideas often take time to be fully shaped inside organizations, in the future it is quite likely that consumer-facing companies will no longer outsource social platforms, but rather look to integrate, partner, and build their own niched platforms that are tailored specifically to what their consumers want." Jennifer Wolfe stated in her recent article Think It's Too Costly to Build Your Own Social Platform? Think Again

William Cosgrove
Social Organic Reach Is Trending Towards Zero-How to meet The Challenge
Tags:
(Posted on May 24, 2014 at 06:31AM by William Cosgrove)
Social networks are maturing and evolving by answering the need to monetize the value they are creating. Brands need to mature and evolve, too.

For years now, Facebook and other social platforms have been encouraging brands to build brand communities of fans and followers, and advocating, with good reason, the value of reaching those fans organically with timely and socially savvy messages in the News Feed.

Fast-forward to 2014. According to a report last week from Social@Ogilvy, organic reach through Facebook is now down by as much as 49 percent, with the average number of fans reached by brand posts hovering around 6 percent - even lower for brands with larger fan bases. And future expectations are more of the same for Twitter, Pinterest, and Instagram. The result is a challenging landscape for brand marketing on social.

So how should brands be dealing with this?

Organic reach - as defined on Facebook's own site - is no longer guaranteed. But that doesn't mean there aren't hugely powerful, and creative, opportunities for brand marketing on social. Brands need to take a strategic, decisive, and holistic approach to social marketing - and plenty are doing this very successfully.

Because here's the reality: the social networks own their social platforms. Not the brand. Those channels are not traditional "owned" channels. They are "leased" channels, where the audience has to be qualified, targeted, and managed, just as they are everywhere else.

Just as brands had to evolve from their early thinking of the Internet as "free," they're going to have to do the same thing for social. Marketing on social isn't going away. It remains an incredibly powerful platform. But it's evolving, and brands have to evolve, too.

Here are some pointers for how to think about these changes:

Earn Impressions "Through" Fans, Not "at" Fans

Brands should not be relying solely on posting to the News Feed and promoting those posts through paid media. In addition, brands should be giving fans something to do - answer questions, participate in promotions, contribute content through social apps - and deliver those activities in a way that encourages their fans to share their participation to their own network. This creates new earned impressions. Yes, brands will need to promote that initial touch point through media, but each purchased media impression earns more impressions if the social app is designed to maximize sharing.

Leverage Crowdsourced Social Content

Crowdsourcing, and curating, content on social offers a huge value to brands. Brands that call out for content on all social wavelengths - Twitter, Facebook, Instagram, Pinterest, YouTube, Tumblr, etc. - through paid media, can then bring that crowdsourced content together for further browsing and sharing. And bringing all that fantastic content together in an organized way becomes an opportunity to socialize where brands have the most control - on their (fully owned) brand website.

Spread Across All Social Touch Points

It's clear to everyone now that social doesn't begin and end with Facebook. Running cross-social promotions allows brands to cumulate engagement. If a brand gets a 10 percent reach on Facebook, and another 10 percent on Twitter, Instagram, and Pinterest, that adds up to meaningful numbers of cumulative fans and followers who have opted in to engage with the brand.

Find and Engage Evangelists and Influencers

Back when blogging was new (pre-social platform days!), engaging blogger-influencers was a big focus for savvy brand marketers. Well, it's still is. Or should be. Engaging those fans and followers who have influence as brand "ambassadors" will help brands earn new media reach, and works well for brands that foster loyalty and passion, and/or are part of a highly specialized or special-interest community.

Socialize the Corporate Website

Which brings us onto the corporate website. Brands need to bring their corporate websites back to life, and back up to date with social content and social participation. The corporate website is 100 percent owned. So brands should do all they can to reflect the energy and enthusiasm - and content - from the social world on their corporate website.

Combine Social With Lead Generation

There are all kinds of ways through social apps and social participation to have fans and followers opt in to connect directly with the brand. Asking for emails sounds very retro, but it works. It allows brands to pull leads into a CRM system, where they can then be encouraged and incentivized to head over to their owned world - the corporate website.

Bottom line: The sky isn't falling because social platforms are answering the need to monetize the incredible value they are creating by building networks of engaged, connected consumers. Social is maturing and evolving, and brands will do the same, too.

By Roger Katz is the CEO and founder of Friend2Friend
Existing customers should never be "out of site, out of mind" online
Tags:
(Posted on May 4, 2014 at 03:55AM by William Cosgrove)
It's understandable for businesses to be excited by the prospect of new customers. Promotional emails, social media marketing and search are all effective ways to find new business and help a company grow. That being said, it always pays to make sure existing clients don't feel unappreciated. Social platforms are a great way to do this, but many companies haven't fully embraced the tactic.

Past business can fall by the waysideAccording to a recent survey by Socialbakers, 61.7 percent of businesses consider customer acquisition to be a very important goal for social media in 2014. However, only 28.9 percent feel the same way about customer care. Gaining some new prospects but losing dedicated clients is a lot like taking two steps forward and one step back, so companies may consider the trade-off a net positive. Unfortunately, not every business is able to weigh these costs effectively.

As part of a study of marketing styles, the authors of Marketing Metrics: The Definitive Guide to Measuring Marketing Performance discovered that the probability of making a sale to a new prospect is between 5 and 20 percent. Conversely, companies average 60 to 70 percent success rates when it comes to existing customer sales. The smaller a company is, the more tightly it needs to cling to existing clients, so this kind of retention is extremely important.

Keep your friends closeDon't outflank yourself by building a marketing house on quicksand. Use every channel available, particularly social media, to both bring in new business, while maintaining close ties with existing partners. You can do so by:
Offering rewards. To encourage social media follows and shares, let current fans and connections be the first to hear about discounts, promotions or contests.
 
Sharing news. The people who have done business with you in the past are the most likely to want to know about the inner workings of your business – and their distribution of this news will provide invaluable coverage.
 
Customer service. People increasingly turn to social media to lodge complaints or make inquiries because the audiences on these channels hold companies accountable. Encourage this kind of activity and respond promptly to make sure existing customers stay happy.
 
Companies aren't necessarily interested in digital marketing in and of itself. Instead, they see themselves as marketing products on what happen to be digital platforms. That means following the rules and protocols of these networks and channels. Strike a balance between constant outreach and connection maintenance to keep growth steady and sustained.

by Brafton Editorial

Relevant Content:
It Is Time To Look Within
Social media can play a role in Business process management
Tags:
(Posted on Apr 1, 2014 at 05:45AM by William Cosgrove)
Today, organizations need to be able to execute at the pace of global change. Those that adapt to trends before their competitors can create a defensible advantage. But firms may not be able to do this unless they have access

to real-time market data and can rapidly align their organizations to the new priorities. Too often, legacy processes prevent companies from having that agility.

Fortunately, social media offers firms a chance to strengthen the communications supporting process improvement. Leading organizations are already using the power of social media to shape their business process management, or BPM, agendas.

Although the use of social media in BPM may still be in its infancy, its potential for increasing the agility of business processes is immense.

Social tools can make the ''process of process management'' much more nimble by delivering information about needed improvements.

If, for example, there is a quality issue in goods received, immediate online communication between customer and supplier can help the parties address the problem and improve the process.

Social media can also be an excellent tool for bridging the gap between external networking and internal integration.

 For example, an organization's information technology department can use social media to communicate with the engineering division as it works on new products, often creating a tighter feedback loop between the two departments than existed previously.

Transparency has long been an ingredient of the success of process-driven organizations.

Social media can make transparency easier, gathering and disseminating the feedback that improves existing processes and creates new ones.

Companies can use community-building software or blogs to solicit input from stakeholders in order to gather information that can be used to improve internal- or external-facing processes.

This use of digital channels can become part of the process of process management.

Our research, published in last year's "Value-Driven Business Process Management," indicates that fewer than 20 percent of processes truly differentiate a company in the eyes of its customers.

Social BPM can identify and validate those processes that really make a difference.

Those that don't should be candidates for standardization and automation.

Organizations that embrace social BPM will become more agile, improving their ability to deal with volatility and leaving competitors struggling to evolve.

(Mark Pearson is the managing director of the Operations consulting group at Accenture.)

Learn more
Community
Your Brand: You, Your Customers and Employees
Tags:
(Posted on Mar 6, 2014 at 07:49AM by William Cosgrove)
Taking care of the people that take care of you can reap big rewards when showing your customers and employees that you care for and appreciate them. There is no better or more economical way to accomplish this than with an onsite social community that can be successfully accomplished in any organization.

For example Lululemon produces sports apparel for women that is fashionable, environmentally friendly, and as technically advanced as sports apparel for men. The company spends virtually nothing on advertising. Instead, they build product awareness and forge ties with local communities through the community portal on their website.

They are encouraged to apply to become Lululemon ambassadors, "unique individuals … who embody the Lululemon lifestyle and live our culture." The company now has over 200 stores, and sales soared from US $40 million to US $1.37 billion in eight years. In the US alone, sales grew 40 percent in 2012.

The following article by Michelle Killebrew, Are You Ignoring Your Best Brand Advocates?,  tells us what empowering your employees can accomplish for your organization and the growing need to recognize all the things that they do and can do for your organization.

One reason this is such a powerful strategy is that it provides you with a way to leverage your entire customer and employee base. One of the most powerful ways to spread your message on social networks is to get customers to share news of their purchase from you. The message may be delivered on the social network, but it originates on your site. Community provides an effective mechanism on your site to encourage purchase-sharing and by showing your customer and employee centric culture.

If you limit your social strategy to the social networks, you are missing the chance to leverage Social when it will help you most. You know that many of your shoppers are also going to your competitors' sites. Why wouldn't you give yourself the advantage of showing those shoppers that their friends, friends of friends and neighbors shop with you?

An onsite community strategy is all about connecting you with the social networks to improve the shopping experience for your customers and the bottom line for you. To fully deliver on the value promise of social networks, the information needs to be able to flow in both directions.

William Cosgrove
Bill Cosgrove Straight Talk