Autospeak-Straight Talk contains articles covering digital and social media marketing social communities and events marketing
Refresh your marketing - Build a lead generation engine using your website
Tags:
(Posted on Aug 6, 2013 at 09:57AM )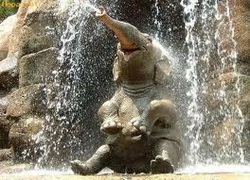 Why should you refresh your website for the purpose of inbound marketing?


Because it's cheaper - a lot cheaper - than other marketing 
  (up to 61% cheaper 
according to research)


Because it can be measured - "What, I can measure real ROI on my 
marketing? You're kidding!" No we're  not.


Because it's where you can influence most of your buyers. 
  We are in the "era of the buyer" where 
the buyer is searching for information  online, all day every day, if you're not 
there they won't find you. It's that  simple. Over 85% of B2B buyers start their 
purchasing journey online through  outlets like social media according to research from 
Forrester.
Additionally, digital marketing is evolving at lightning speed, making it difficult for most of us to keep pace, let alone stay ahead of the curve. And,the result of all these advancements is that most marketers are overwhelmed.

Regardless of the rate of change, one indelible fact stands head and shoulders above the rest, it's incredibly important to recognize that simply having a website is not 
enough.

In today's world, B2B marketers must adapt their website and turn it into an  
inbound marketing lead generation machine. That may seem a lofty goal. 
So, your website will need to wear many hats. A website needs to perform and 
not just  exist. Your site needs to attract visitors, educate them and  convince them to buy.


In most cases, the traffic you drive to your website from blogs, social media 
sites, as well as organic and paid searches ends up converting into leads or 
sales. Without your website acting as an online "home base," it would be 
difficult to attract new business. This is why having an effective website is 
so  crucial – and why it's so important that it contains powerful key elements 
to  drive more traffic, leads and sales.


Whether you have some experience in inbound marketing and just want to brush 
up your skills or you know you need to evolve your current marketing, take our  
B2B Marketing Health  Check to find out your starting position. "Auditing" where you are now 
is  the first crucial step in building a plan for moving forward.


1) Getting found by your buyers
Let's face it, it's not going to be much of a website if no one visits. 
Therefore, your first mission is to get found online, 
covering the very top of your inbound  marketing strategy funnel. Building 
inbound links, discovering the secrets to on page SEO 
and how to create effective meta tags  are all essential ingredients. 



2) Investing in good design and usability
Let's assume you're really gaining traction – getting found online. Your next 
focus is to get that traffic to stay and not stray. 
Remember, you only have one chance to  make a good first impression.


Make sure your website reflects your brand and positions your company as 
trusworthy and credible. Don't underestimate the power of good design, 
including: navigation, fonts, colours, images and branding consistency.


But don't get caught up on the need to "look pretty", and instead focus on 
the functionality of your site. How easy is it for people to find what the are 
looking for? Equally important, is your message blisteringly clear? 
Really? I mean really! Or are you disguising your ability to genuinely help 
your  buyers under layer upon layer of corporate double speak and product 
gobbledygook  about why you are the best game in town?


3) Building content
With the rise of inbound marketing, content has become front and 
centre in the minds of marketers.  It is what search engines and 
potential customers are looking for. It's what  drives visitors to your site and 
turns prospects into leads. There is no  disputing that content is king.


However, while search engines are getting smarter and smarter and buyers are 
becoming more and more selective, it is quality content that 
is  king. When it comes down to it, your buyers' reaction to your content will 
be  the ultimate test. Does your content generate leads? Do you have a content 
marketing plan that fuels your lead generation engine? 


4) Converting at each funnel stage
Now that you've increased traffic to your website, it's time to convert prospects to 
leads. Don't let visitors leave your  website without providing 
them with valuable information or you'll lose the opportunity to nurture 
them until they are ready to buy.


Landing pages are one of 
the most important elements of  effective lead generation. Building powerful 
landing pages allows you to direct  your website visitors to targeted 
information, present them with robust calls-to-action and 
capture leads at a much higher  rate.


5) Measuring results
By measuring your inbound 
marketing you get to see what is and is  not working and then you 
can change where you invest your precious marketing  time and dollars. Small 
incremental tuning of your inbound marketing engine  produces significant 
overall improvement in the quality of leads on which your  sales team can 
feed.


If your business is struggling to adapt to new marketing strategies or, you 
simply haven't been able to generate a real impact in your chosen market, it may 
be time to conduct a marketing audit.
The truism "You get what you pay for" is as true as true can be when it comes to building a company website. When small firms fail to budget properly, one of these nightmare scenarios is likely to ensue:
The site ends up costing two or three times more than expected, causing all-important post-launch marketing activities to be cut back or eliminated.

The site ends up having half or a quarter of the desired functionality, rendering it nearly useless.

The site ends up as a series of compromises in design, content and functionality, making a mediocre impression on customers and prospects.
The underlying problem, as these three scenarios suggest, is under budgeting — or not budgeting at all. What's the best way to set a budget and lay the groundwork for a site that meets your expectations?

Step One: Create Site SpecificationsSetting a realistic budget starts with having an idea of what you want the site to do, so let's start there. Important things to consider include:
Design. How much customization do you want? Will a standard WordPress theme suit your needs? Do you need a custom design from the ground up? Something in between? Do you have imagery for your new site, or will photos need to be taken? If so, how many photos (or other imagery such as charts and diagrams) will be needed?

Content. How much unique content will your site need? 10 pages? 100 pages? Will it be easy or hard to write? Do you have the ability and bandwidth to write it, or will you need to outsource copywriting? If outsourced, will the writer need to do extensive research to write the copy properly?

Functionality. Do you need more than a basic contact form? Do you want to offer downloadable PDFs or other information? Do you want leads from various forms to be tracked? Will you need e-commerce, and if so, what type of payment options? Are there any other functional requirements, such as integration with internal systems or third-party e-commerce sites? Do you want to optimize your site for search engines (SEO)? Will you need W3C or other compliance? Do you want Flash design or a customer portal?
Step Two: Seek ProposalsOnce you have a rough list of desired site specifications, you're in a position to solicit proposals. A web development agency (or freelancer) will need these inputs from you to provide a reasonable estimate. The proposal might match up precisely to your specs, but more likely, it will have modifications based on practical considerations or the agency's capabilities. This is OK; often, a developer has ideas that reduce cost and yet meet your needs.

Considering three or four proposals on the initial go-around is best, because you're apt to see a fairly wide range of prices and approaches.

Step Three: Align Expectations and CostsA likely outcome will be the realization that your desired site costs much more than you expected, but this is OK, because you're now in a position to have a meaningful review of development options, their real value, and their real cost. The biggest disconnects that are revealed by following this three-step approach include:
Design disconnects. Creating images is expensive and time-consuming. Often, firms don't care about images in the early stages of a project, but later on, when they see boring, text-heavy pages on the test site, they desperately want a lot of customized imagery. Settling for tired stock imagery, the usual Plan B, results in a generic-looking, unimpressive site.

Content disconnects. Content is far more expensive and time-consuming to create that most people realize. Firms often assume they can have an employee whip up content at the last minute, and learn too late that's an impossible task.

Functionality disconnects. Firms typically have no idea what pieces of site functionality — some of which were detailed above — actually cost. They become frustrated in mid-project when they ask the developer to "throw in" a little e-commerce and discover it costs $5,000 to do so.
By using initial proposals to set a budget for your site project, you prevent unpleasant surprises down the line. In addition, you're more likely to find the right developer for your project and create a site that is truly right for your business in terms of overall performance and cost.

Following this plan takes serious upfront strategic thinking and grunt work, but the payoff is big. Pulling a budget out of thin air, or committing your business to a new site without a budget at all, are risky approaches that can drain your bank account and set back your Internet marketing for several years. It's an unnecessary risk.

Brad Shoor, Contributor

DealerNet Services