Autospeak-Straight Talk contains articles covering digital and social media marketing social communities and events marketing
11 Ways To Score Customer Relationship Touchdowns
Tags:
(Posted on Feb 7, 2015 at 05:54AM by William Cosgrove)
And one of the nine things every marketing leader should do to get the most from social media according to Forrester's playbook of predictions for 2015 so read on…
First And Goal
Sunday's Super Bowl XLIX, featuring the Patriots' wild, down-to-the-wire 28-24 win over the Seahawks, scored a 49.7 household rating and a 72 share — besting the 48.1 rating set two years ago when Baltimore triumphed over San Francisco. The final viewer tally for that game was 108 million.
Last year's Super Bowl of course stands as the most-watched U.S. television event of all-time, having averaged 112.2 million viewers.
The Patriots, who just happen to be my favorite team, became the sixth team with at least four Super Bowl wins. They are tied with the Pittsburgh Steelers and Dallas Cowboys for most Super Bowl appearances, with eight. Pretty impressive statistics.
If you imagine the Super Bowl as a website with people from all over the world clicking through to engaged a piece of quality content, online event or special offer it then becomes essential to find ways to keep them wanting to return.
One thing I am sure of is that the accomplishments of these teams and this event were achieved through hard work, experimentation and by constantly moving forward to find the right mixture of plays, players, coaches and marketing strategies to consistently drive their success.
Scoring Points With Your Audience
This is what you need to accomplish in marketing your website. Do you think that the Super Bowl or any major event would be as successful if they didn't use every play in their playbook to engage their audience?
You need to give people a reason to want to visit and keep coming back to you website whether they are a lead (perspective customer) or an existing customer.
When events like this occur the social channels light up with a frenzy of activity including commenting, sharing and newsjacking which I am guilty of here but it is a common and can often be a beneficial tactic.
According to Hubspot, the article I linked to here, I am a little late to the party but I don't do this full time so I guess I can be forgiven. But if it helps to get my point across, an important one- I think, and one that works and has been gaining traction plus a subject that I have been writing about for years.
Calling The Right Plays
If you have been following my articles you might have a good idea what my point is but if not it is creating an Onsite Social or branded community depending what the trending term may be and there are others.
In fact this strategy has been included in Forrester's playbook of predictions for 2015 as one if the nine things every marketing leader should do to get the most from social media.
Nate Elliott's favorite prediction , Nate Elliott is a quarterback of Marketing Leadership Professionals, and my favorite from the report is that as social media matures, branded communities will make a comeback. According to Nate, "It makes sense: Marketing leaders report they're significantly less satisfied with Facebook and Twitter marketing than with branded forums. But nearly twice as many marketers run Twitter and Facebook accounts as host to their own communities."
It's time for marketers to focus their efforts on the social tactics that actually work, can play well over the long term and contribute to all your team strategies- meaning brand-hosted forums within communities can help you all the way across the customer life cycle:
"They can drive greater brand reach. Many brands try to garner word of mouth by posting content on Facebook and hoping it goes viral. But this "post and pray" method rarely works. The right way to create word of mouth? Advocate communities. Invite a few hundred of your most satisfied customers into an exclusive forum, issue them word-of-mouth challenges, rank them on a leaderboard, and watch your reach multiply. It worked for B2B vendor Bomgar."
" They can convert prospects into customers. When people are researching and considering their product options, they usually end up visiting your brand site. You already know that adding ratings and reviews to your site can drive more sales — and so can a branded community. Adding a Q&A feature or a forum to your site will both convert more prospects and lead to more satisfied customers. It worked for the Milwaukee School of Engineering."
" They can cement existing customer relationships. Some marketers turn to Facebook and Twitter to engage existing customers. But US online adults who want to stay in touch with your brand are three times more likely to visit your site than to engage you on Facebook. Both B2B and B2C marketers have found branded communities create more loyalty and lifetime value than Facebook and Twitter marketing. It worked for semiconductor maker Analog Devices."
"Onsite Communities are HERE, they are REAL, AVAILABLE and currently providing enormous BENEFITS to businesses across the Industry horizontal."
Scoring Touchdowns through Great Customer Relationship Management
Get out in front and open up opportunities! Great Customer Relationship Management equals delighted customers, loyal customers, attracts influencers, fosters word of mouth advertising, testimonials and provides brand reach that together can turn your site into a virtual ecosystem of 
engagement that will drive traffic to your site and broadcast your message across the digital spectrum unlike any other form of paid, organic or earned media can offer. See Press Release
Social Community Playbook Strategies Include:
In addition to establishing a forum including an Onsite Social Community will anchor your customer centric culture by offering a permanent and centralized platform for communicating and engaging with your present and future customers and keep them coming back.
Benefits (permanent and specials/offers) and much more can be offered to existing and to sign up potential customers to gain important information to create buyer personas that can all be managed from one central location-Your website (Your owned real estate)

1. Discounts on purchases

2. Discounts on Warranties
3. Discounts on Maintenance Contracts
4. Discounts on Services
5. Discounts on financing
This includes permanent discounts for community members as well as special discounts offered on a timely basis. Put your marketing dollars where they will offer the highest ROI by directly benefiting your members the ones who are going to pay you back over and over through loyalty.
6.An Onsite Customer Care Center
With direct access to Customer Care representatives with knowledge and authority to answer questions, solve issues and make appointments

7.Drawings (To keep them coming back)
Have a monthly drawing for $$$ In free services and or product discounts that broadly cover individuals current needs that members can enter every month with their e-mail to keep members engaged and visiting your site.
8. Contests
There are countless ways to engage your audience by sponsoring contests within your onsite community and across your social channels and are only limited to your creative ideas.
9. Special Offers
Have special offers for community members and site visitors (who join) for doing something that will extend your brand.
10. Onsite community Testimonial Page
Take a picture of winners of contests, customers satisfied with service or at time of purchases that you, your employyes and customers can automatically and easily post to the Community Testimonial Page (See PhotoRep) and their Social Media channels.
11. Social casting for on and offline events in "real time"
Events anchor any business to their community. You can take advantage of and encourage your community members to participate in all your real-time event 'live' media marketing to help you broadcast it across every online digital and traditional marketing channel.
Imagine blog casting, social casting, and mobile applications all working together to engage and draw potential viewers and fans to the event both during and after it's over.
Events marketing can also be used as a multichannel online sales or advertising event tool to enhance your inbound leads and including community members can add invaluable authenticity to all your campaigns.
I have listed 11 Plays here to put in your playbook of marketing strategies utilizing your onsite community and there are many more that you can add to keep driving down the field to keep scoring goals.
Onsite Communities are HERE, they are REAL, AVAILABLE and currently providing enormous BENEFITS to businesses across the Industry horizontal. Businesses are driving leads through Inbound and Digital Marketing strategies utilizing their onsite communities to broadcast their customer centric culture across their social channels and organically across the internet.
The upside potential of having and utilizing an onsite community to engage and interact with your audience and customers is enormous. Showing your existing and potential customers that you will be there before and after the sale to reward and take care of them will create a customer centric culture that will foster customer loyalty that will extend across all your earned, owned and social media to benefit you and your customers each and every day. This is customer care at its finest and what will drive your success for years to come.
Give me a call to show you how we can get you across the finish line time and time again.

William Cosgrove
Be Creative with #Hashtags
Tags:
(Posted on Jan 17, 2015 at 06:41AM by William Cosgrove)
Way Back When
The use of the hashtag, from my research, appeared in 1988 when early internet users began including them in messages. They were used to group messages, images and videos into categories.
Fast forward
 19 years and hashtags reappeared on Twitter when Nate Ritter experimented using the the hashtag #sandiegofire. Some credit Chris Messina, a social technology expert, with the very first hashtag that appeared on Twitter in 2007.
Regardless of who's on first, what's on second and I don't know who's on third hashtags have since become one of the most widely used tools on the internet with many popular social networks such as Facebook, Google+, Instagram and others adapting hashtags as way to let users more easily communicate.
Use Real Time Hashtag Apps For Community Events, Contests, Sales & Marketing Campaigns and To Have Social Media Conversations.
Get Creative
Hashtags are one of the most useful and versatile features on many social media platforms and bring in audiences interested in your brand that can help spread information about related products and services. Hashtags can be brand and campaign specific, used with posted content and to follow what is trending. Hashtags are used to regularly hold chats to keep targeted audiences informed and for companies to get actual feedback.
Get creative and add to your social media fan base and onsite community. If you take the time to design hashtags that fit your business you can engage your fans with a variety of incentives, contests, events and other thought inspired ways to keep them coming back, sharing and commenting.
Another creative way to utilize hastags is to incorporate a hashtag page onto your website. Check out One Big Broadcast's Social Post and Hashtag app as an option that gives you the ability to harness any number of hashtags in real time as they are posted at Facebook, Twitter and Instagram. These can meld with your community on your own web site to stimulate your followers to view, create and share their content and the share results automatically via social networks to attract visibility to build your community.
Harness yours and other people's hashtags from social channels like Facebook, Twitter and Instagram to stimulate users and visitors to create content and interact with your brand to build interest excitement and community.
Tracking Hashtags
Hashtags can be tracked and analyzed to provide great insights on how people are interacting with your brand, business, product, service, event or blog and give you insight into conversations going on within social networks.
Keyhole is a one of many sites where you can get real-time tracking and historical data for hashtags from Facebook, Twitter and Instagram. Or for some other tools that can help you launch, track and analyze hashtags across social networks, see this article posted by Social Media Examiner "5 Hashtag Tracking Tools for Twitter, Facebook and Beyond"
Attracting more leads and increasing sales is the bottom line and hashtags are a cost effective tool to add to your toolbox. Make up your own hashtags. Promote your own brand. Display these feeds on your own screens - even stadium or conference screens during events to get everyone in on the action.
This infographic by Quicksprout will give you some more helpful advice on the benefits of hashtags and different ways in which to use them.



Cutting Through The Noise to Market Smarter
Tags:
(Posted on Dec 6, 2014 at 08:07AM by William Cosgrove)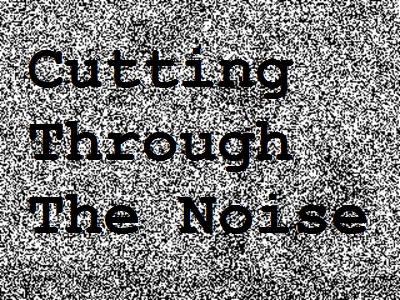 Businesses that integrate content marketing, social media and SEO strategy are seeing big results. Integrating these marketing channels can be a challenge and marketing from Ground Zero provides a very cost effective way of pulling all these channels together to provide impressive long term and sustainable results.
For any business looking for better ROI along with small and medium sized businesses with limited digital marketing resources it is important to cut through the noise and find ways to provide your business with the most economically viable and sustainable ways to build your brand, provide great customer service and drive new business.
Most businesses have an online presence with exposure to social media to some extent but in many cases do not feel they have the resources, to take their online marketing to the next level. If this describes your present situation read on because marketing from ground zero can be the answer.
Brands Building Community Should Promote Own Sites
Today, as reported by by Gavin O'Malley at Media Post "At least as community-building tools, marketers should forget about Facebook and Twitter. That's the crux of a new report from Forrester Research, which suggests that the social giants are losing their grip on what has historically been known as "social" marketing.
"Top brands Facebook and Twitter posts reach only about 2% of their fans and followers, and less than 0.1% of fans and followers interact with each post," Forrester analyst Nate Elliott explains in the new report. "Marketers need to rebuild their social relationship strategies around sites that work."
In place of Facebook and Twitter, Elliott and his colleagues suggest that brands build out their own social-friendly properties. Indeed, U.S. online adults are nearly three times more likely to visit a brand's Web site than to engage them on Facebook."
More than 80% of small businesses cite that (Ground Zero) - their website is the number one way they engage with customers. This statistic alone shows that businesses should be looking for ways to more fully utilize this precious resource.
Great Customer Service Is Key to Free Publicity
There is no better way to provide excellent customer service than through an onsite community. More than two-thirds of American consumers said they're willing to spend 14 percent more on average with a company that delivers excellent service, according to new survey from American Express.

Providing great customer service can also get you free publicity through recommendations and referrals. Forty-six percent of respondents said they always tell others when they've had good service interactions, and 42 percent said that a recommendation from a friend or family member is more likely to get them to do business with a new company.
The Power of Customer Loyalty
New customers driven by existing customers' recommendations are the second-biggest source of revenue—more than new customers who come to a business from other sources.
Repeat customers were by far the biggest source of revenue for more than 43 percent of entrepreneurs, while new customers accounted for about 19 percent of revenues.
Whatever the trending term these onsite customer care and benefit centers (communities) can benefit companies across the industry horizontal. There is no better way to create measure and maintain customer loyalty and drive referrals and recommendations than by having an onsite social community.
An onsite social community offers benefits that no other medium can match and is the most economical way to maintain and grow a loyal customer base. One Big Broadcast has been a leader in developing and customizing these types of platforms for years.
A Proven Platform
One Big Broadcast has been at the technological forefront of Onsite Social Communities for years and has been redefining the customer experience and how businesses and their employees interact with both their existing and potential customers by taking customer care, service and benefits to a whole new level. Onsite Social Communities shifts customer support and service to being part of the brand marketing mix.
One Big Broadcast's SEO automation and CMS technology combined with our inclusive suite of marketing products and fully integrated mobile capability provides a low cost way to create an ecosystem within itself that can power your online and mobile marketing initiatives to cost effectively cut through the noise to market smarter.
William Cosgrove
The Social Animals We Humans Are
Tags:
(Posted on Aug 12, 2014 at 03:52AM by William Cosgrove)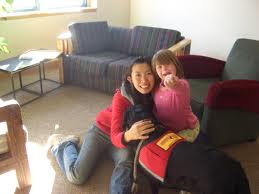 Human beings are social creatures whose lives depend on other humans. We are born unable to care for ourselves. We develop and learn about the world around us through social interaction. Our connections to others are key not only our survival, but also to our happiness and the success of our careers.

And with being social creatures comes the need to interact with others to reassure ourselves that we are liked, admired, respected and noticed.

Then on April, 30th, 1993, it was announced that the World Wide Web would be free to everyone and the rest is history. Since then, the introduction of social network sites such as Facebook, Twitter and even AOL in the beginning, to name a few, has transformed the way we communicate. Along with the internet social media will probably go down as one of the major influencers of every generation since the Baby Boom generation and take its place as one of the wonders of modern time.

Between 2000 and 2002 the number of users on the internet grew a staggering 566.4% Nowhere else nor at any time in history has there been a forum even close to the scale of the World Wide Web. According to Internet Live Stats  (www.InternetLiveStats.com) by 2014 it is estimated that there will be close to 3,000,000,000 internet users globally representing around 40% of our population.

With all this connectivity we are now being faced with the loss of our privacy being subjected to Government agencies and even Employers spying on us and collecting information. By putting it all out there for everyone to see one should expect and understand that they are relinquishing their right to privacy to a large extent.

We use all this technology to interact with friends and family, to get the latest news and entertainment, and to research things we want to know about. It was only a matter of time before business saw the opportunities that Social Media offered.

Business saw the opportunity that getting involved with social media would open up a huge potential resource. Social Media presented Business with ways to reach people in ways that were never possible with other forms of media. It allowed them to put a face to their business and to identify them in new ways. Today, social media and the need to understand it has become an essential part in the success of marketing for business.

But this new social medium also comes with risks that if they are not socially responsible in their advertising and communications or have any kind of misstep the consequences could be very costly.

It is all boils down how you use this knowledge to your advantage or disadvantage. We are influenced by, and we are able to influence people who we know as well as people we never met.  We can influence others and gain recognition by posting blogs, getting involved in discussions, participate in forums and even help people by informing and educating them on any of the many sites available on the World wide Web.

We need to look at what social networks hold our and our customers interests and the ones we will benefit from and decide if the people we are interacting with are the people we want to influence and want shaping our lives, careers and businesses.

Social interaction can open doors to job or other opportunities. You can meet like-minded people and have discussions with people who can give you new perspectives. The possibilities for whatever we are looking for or want to accomplish socially are limitless.

In the end, we need to gain the knowledge necessary and take responsibility for how we act and market socially on the internet and conduct our business because in the end the internet as a social whole will make the final judgment on how it reacts to, responds to and accepts what it is being disseminated.

William Cosgrove
Marketing From Ground Zero
Tags:
(Posted on Jul 26, 2014 at 07:32AM by William Cosgrove)


Would you do a little research to increase sales, customer retention and to more fully utilize your marketing dollars? Then take the time today to read this and research this important topic and you will discover the tremendous benefits and cost savings that an Onsite Social Community can provide.

The process of buying a product is fleeting in terms of the length of time it takes. After the sale your relationship can last for years when it comes to servicing, communicating and establishing a positive relationship with that customer who can also in turn make a positive impact in influencing potential customers.

These communities can take many forms to fit the needs of any business and can be utilized across your social networks and digital marketing campaigns to provide a customer centric message that no other social tool can.

Social communities provide customers a central place in which to directly communicate with a business and gain valuable information about all of the businesses services and offerings. Social communities also provide an ongoing opportunity for the business to gain knowledge about the customer as an individual by listening to and addressing their constantly changing individual wants and needs.

Social Communities also provide a forum in which customers can ask questions relevant to them and share their feelings with others on why they like doing business with your company. What better way to get to know a customer than genuinely listening to their wants and needs and providing the solutions and answers that concern "them" from one central place-your website.

As well as enjoying the rewards of being a customer of a business through special member discounts and drawings they get to know you as a business and you get to know and maintain contact with them as a customer.

The cost effectiveness of having that customer on your site as a community member is immeasurable when comparing it to the cost of campaigns to reach them. (See Know These Must Have Social Media Marketing Tools)  Your communication also becomes expected and not intrusive to them.

Also, by having one central landing page for community members to provide helpful information from provided services to sales, events and relevant topics with the ability to ask questions they have that concern them will turn your customers into brand ambassadors to provide invaluable marketing opportunities for you to increase you customer base.

Online social communities can also be combined with on and offline events marketing to provide powerful and effective marketing campaigns that will stand out and which cannot be accomplished by any other means.

Analytics have provided more and more insight into online users behaviors and have started to provide more insight into target marketing to the individual. Onsite communities provide a cost effective and direct way of providing invaluable insight on targeting to the individual, and monitoring their changing behaviors.
 
The rapid advancement in technology as a whole promises to bring new and better ways to measure and market online much more efficiently but an onsite community can live on to be utilized with all the current technology available today as well as newer technologies that are made available on an almost daily basis.

More and more businesses are embracing the advantage of onsite communities to integrate current customers and employees into the company culture to better leverage these existing resources.

Would you do a little research to make a big difference? Then take the time to research and discuss the tremendous benefits an onsite community customized to fit your needs can bring to your business and you will discover that "Marketing from Ground Zero" will add more zeros to your bottom line.

William Cosgrove

(Photo courtesy of abramarketing)
Marketers are drowning in content
Tags:
(Posted on Jul 9, 2014 at 03:59AM by William Cosgrove)
Author: Jessica McGreal, digital content manager, B2B marketing
B2B Marketing's 2014 Content Benchmarking Report reveals marketers are struggling to harness the power of content because of the increasing volume being produced. Jessica McGreal investigates

Content marketing is popular. Period. However, with popularity comes great power, a power the majority of marketers surveyed in B2B Marketing's 2014 Content Benchmarking Report cannot seem to measure, or harness.

Only one per cent of the B2B marketers that took part in the research said content has 'limited or no importance' in their activity. For the other 99 per cent content plays a key role in their overall marketing efforts, with 61 per cent of senior management supporting it.

Due to its great popularity, inbound marketing now takes up 40 per cent of marketers' time and 29 per cent of the department's budget.

Andrew Davies, COO and co-founder of IDIO, explains why content has become the holy grail in B2B: "As a B2B marketer myself, I search out content that solves my needs, and have very little time for interruptive messages that come from vendors. Content rules in B2B marketing because it allows me to pull what I need, when I need it; to be served not sold to."

Under pressure
As a result of its popularity, 86 per cent of marketers have been creating more content over the last 12 months. Impressively, this has been achieved without any notable increase in time and budget; growing just one per cent and three per cent respectively.

Ilona Hitel, MD and founder of The CommsCo, believes this may be down to content being repurposed: "I can see a new world where budget goes a lot further than it used to; once quality content has been created, it can be re-used multiple times. A good idea that used to be a single piece of content can now be optimised to suit a multitude of channels and audiences, meaning marketers can effectively create more content."

Yet, Brendan Farnell, vice president of strategic accounts at Regalix, believes there might be a more worrying reason behind these stats: "Marketers are still living in a world where feeding search engines with low quality and high quantity content is considered an SEO strategy. But search engines are getting smarter and so must marketers. Search results from 'content farms' are now being pushed off from page one and Google is giving more value to original, educational content."

This paints a bleak picture of marketing teams under pressure to create an abundance of content to reach targets, rather than business goals.

It is unsurprising then that 84 per cent of marketers agreed 'standing out from the crowd' was a main challenge. To overcome this issue 42 per cent said their teams needed to produce 'more relevant/commercially useful content', 19 per cent said 'using the right platform for the audience' would overcome the problem and 13 per cent felt creating 'original', 'tailored' content would help. 

This may mean producing fewer pieces of content, focusing instead on larger projects tailored to prospects' needs and pain points. Marketers need to follow Hitel's advice and repurpose content. For example a research report can be recycled to create an infographic, a video and a series of blogs.

Content overdrive
So, as marketing teams go into content overdrive, what formats are they focusing on?

The research revealed the most popular types of content are blog posts, (frequently used by 61 per cent of marketers), followed by press releases (47 per cent) and case studies (45 per cent). However, this is in contrast with the most effective content types: video (47 per cent), case studies (46 per cent) and whitepapers (39 per cent).

Going forward, it is essential marketers begin to use the best type of content for their intended goals. The report showed the best type of content to generate the most leads is whitepapers. Reports, whitepapers and case studies generate most revenue. Whereas blog posts are the best at driving traffic to websites.

Planning matters
Creating effective content also means preparation and planning. While 68 per cent of brands have a content marketing strategy, 63 per cent of brands do not have editorial guidelines.

"Without a good set of guidelines you risk wasting a lot of time and energy on an expensive marketing discipline without a foundation on tone of voice, style and purpose, you are doing no more than 'hit and hope'," says Steve Kemish, managing director ofCyance. "A good set of guidelines shouldn't be more than one or two sides of A4, so there should be no excuse."

Guidelines should address the main objectives and features of the content marketing campaign. Forty-five per cent of marketers said the key feature of a successful programme was 'relevance to audience', 24 per cent listed 'engagement' and 19 per cent said 'appropriate channel use'.

Oddly, only one per cent said creating 'memorable content' was a key feature of a successful campaign. This adds to the argument brands are creating an abundance of 'one hit wonders' when it comes to content, rather than creating useful, interesting and valuable pieces their prospects will remember and keep in mind when it's time to buy.

Crowded marketplace
Creating successful content is only half the battle, ensuring it reaches the right people is the other. To do this 95 per cent of marketers use email to distribute content, followed by company website (93 per cent) and social media (91 per cent). 

With nearly all B2B marketers utilising these channels, brands have begun shouting messages at their customers rather than creating a two-way dialogue. In order to break through the noise and differentiate in a busy marketplace, practitioners should be looking further afield at new technologies and traditional channels that are currently less popular. For example, only 28 per cent said they distributed content via direct mail, 19 per cent via third party blogs and 17 per cent via a mobile or tablet apps. These less busy channels could be exploited.

Subsequently, trying to be heard above the noise of competitors is a continuing problem in B2B, with 'engaging target audience' listed as the number one challenge 37 per cent of marketers are facing, followed by 'measuring ROI' (34 per cent) and 'generating leads'  (29 per cent).

Only three per cent of those surveyed said they could measure ROI on their content activity 'all the time' (an increase of a mere two per cent since 2013). While 38 per cent said they could only measure ROI 'some of the time', another 15 per cent admitted they could 'rarely or not at all' calculate ROI.

It is worrying that ROI still remains a problem as 63 per cent of senior management teams prefer their marketing departments to demonstrate ROI, and a further 21 per cent have a 'strong emphasis' on it.

Marketers seem to be stuck when it comes to proving the value of their content activities, which may result in budgets being cut in the future. Farnell explains: "ROI attribution across channels has always been a problem and content will be no exception. The risk for marketers is that the lack of ROI tracking will result in a decrease in content marketing spend."

Overcoming challenges
All three of these challenges could be overcome by the proper implementation of analytics. While over half (55 per cent) of B2B organisations said they utilised data analytics, only 22 per cent said it played a 'critical' role when creating effective campaigns.

Jon Myers, VP and MD EMEA at Marin Software, argues: "Running analytics on your content can help reveal valuable insights into audience interests. The more data you have, the better. Discover where you get the most viewers, what types of content they're consuming, when they're accessing it, and what information sparks their interest or leads them to convert. This kind of data can be used to influence aspects of your future content – content type, post time, channel of distribution, etc. Many people are surprised at just how data-driven content marketing is."

Some 54 per cent of those surveyed used web analytics, 31 per cent social analytics, 27 per cent marketing automation software and 25 per cent CRM. Of the 27 per cent utilising marketing automation platforms, four per cent said they made 'little or no use' of the features, 57 per cent made 'some use' of the features, and only 17 per cent said they made 'full use' of the software.

This shows marketers are not taking advantage of the technology available. Without setting out goals that can be measured by analytics, marketers will remain lost – creating content that is of no value. This needs to change if brands want to engage with customers, prove ROI and generate real leads.

B2B Marketing's 2014 Content Benchmarking Report proves the popularity of content is still on the rise. But it also contains a stark warning: marketers need to take full control of their content efforts to overcome the major problems that remain with engagement, ROI and leads.
How To Get More Social
Tags:
(Posted on Jul 5, 2014 at 05:50AM by William Cosgrove)

Have you overlooked the potential of harnessing and combining your own social network or community in a niche social community network with your overall social brand strategy?
The benefits that these networks will bring are the most cost effective way in which to engage, retain, manage and form alliances with your community members that will not only foster retention but promote your brand in the most positive ways imaginable.

Companies with private social networks can experience better employee relations, customer service, reduced customer complaints and even higher brand loyalty. Think of having a central place in which to read and understand your customers' concerns, wants, needs and expectations.

Onsite social networks can also connect to onsite/online events marketing allowing businesses their customers, employees and event sponsors to manage their own profiles – including creating their own content– which can all be administered with specified permissions tools. This "conglomerate"-style online network harnesses the power of multiple which acts like a magnet to attract search back to one central place- your site.

An onsite social network offers many benefits for you as a business, your employees and the customer that cannot be duplicated elsewhere-providing a win-win situation for all.

Below I have outlined some examples of how you can setup and implement an onsite social community to start reaping the multitude of benefits and good will through engagement, referrals and recommendations that no other form of marketing or rewards program can offer. The possibilities are only limited to your creative ideas and can benefit any business.

Community Members:

Existing members will automatically be made members and sent an e-mail to inform them. How many existing customers do you already have in your database?

New customers will automatically become members of the community as part of the benefit of doing business with your company.

Site visitors will be invited to join to enjoy member benefits who can be nurtured for future business.

Member Benefits:

Discounts on  purchases

Discounts on Extended Warranties, Maintenance Contracts and/or Services

Discounts on financing

Drawing, contests and Special Offers:

Have a monthly drawing for $$$ In free services and or product discounts that broadly cover individuals current needs that members can entered every month with their e-mail to keep members engaged and visiting your site. Take a picture of winners, see PhotoRep, get a testimonial and post it to your Customer Satisfaction Page and Social Media Sites.

The upside potential of having and utilizing an onsite community to engage and interact with customers are enormous. Showing your existing and potential customers that you will be there before and after the sale will create a customer centric culture that will foster customer loyalty that will extend across all your earned and social media to benefit you and your customers each and every day .

By William Cosgrove

Also read Social Networking at Its Best

(Photo courtesy of

 

personalitytutor.com)
How Employee Advocacy Builds personal Brands
Tags:
(Posted on Jun 24, 2014 at 06:19AM by William Cosgrove)
By establishing an employee advocacy program, companies can strengthen their own reputation and brand, while enabling their employees to do the same.

It is widely known that engaging your employees is a very effective way to improve brand perception. The obvious question is why would an employee want to take part in helping their company in marketing or brand building? What does an employee really gain by participating in an employee advocacy program?

One compelling benefit for launching an employee advocacy program is the clear dual value provided to all constituents. These programs, when executed correctly, are a true "win-win" for both brands and their employees. The benefits to the marketers are obvious; by tapping into the collective trust and amplification power of their employees, brands can generate broader awareness, amplify their marketing campaigns, and build their reputation via trusted voices in the market. The benefit to employees is their ability to authentically participate in their company's future while also developing and building their personal brands.

What Is a Personal Brand?Just as companies have their own unique brand and stories, so does every employee that works at the company. The employees' personal brands are built on their experiences, passions, and the social connections they are able to develop within their business and social circles. Individual personal brand is what can truly differentiate an employee from other people who work in the same industry and also can highlight what makes them unique or valuable to a market, industry or company.

One of the best ways to construct a personal brand is on social media. Employees can build profiles that showcase their experience and knowledge, connect with relevant people in their industry, share content, and engage in conversations about their industry, career, or passions. The social media channels that should be used will vary, depending on the employee's industry, department, and passions. But as a starting point, LinkedIn and Twitter are ideal channels for most professionals.

Why Do Employees Need to Build Their Personal Brand?A personal brand doesn't just focus on someone's current position, but on one's long-term career and interests. All of the content shared, conversations joined, and connections made are documented on these channels and stay with the employee throughout their career. Over time, these individual components come together to form one cohesive story and personal brand.

Having a strong personal brand shows potential employers, industry influencers, prospects, and customers that an employee understands the industry. By consistently sharing and engaging with relevant content, employees can show that they're not only intelligent and knowledgeable about their industry and current company, but that they have social media smarts as well. Those qualities are all key things employees need for long-term career development and growth.

How Does an Employee Advocacy Program Help Employees Build Their Personal Brand?While employees might be eager to increase their social following and engage with connections, it is time-consuming and may not seem natural for them at the beginning. As they develop themselves and get involved in their employer's advocacy program, they can be empowered to become a trusted voice in the market. The best employee advocacy programs ensure employees are provided interesting and relevant content that helps them stay on top of the topics and verticals they are interested in, while also ensuring they position themselves as true thought leaders and innovators in the market. Employees should be able to tap into the rich marketing and content resources provided by their employer and share those articles, ideas, and multimedia that they find most compelling, and that is most compelling for their audiences.

Even if employees are passionate about their role and company, as advocates should be, they will eventually move onto other opportunities. By establishing an employee advocacy program, companies strengthen their own reputation and brand, while enabling their employees to do the same.

By Russ Fradin
Social Media and SEO Smackdown! [Infographic]
Tags:
(Posted on Jun 12, 2014 at 06:09AM by William Cosgrove)
Social Media and SEO aren't just different, in many ways they're opposites. Social appeals to people. Search engine optimization appeals to a robot. The speed, the reach, the measurement and the content that performs well are all very different.

Knowing the difference will help you decide what content to promote in which channel, how to spend your time, and where to set expectations.

Here's a breakdown of the differences (and similarities) between social media and SEO.
Speed
Social: Although growing a following takes time, social media posts appear instantly and results can happen within minutes.
 
Search: SEO is typically slow and uncertain. Even highly relevant pages take days to get indexed and rank. It often takes years to build up enough credibility to compete for the most valuable phrases.
 
Upper Limits
Social: There is virtually no limit to the number of people who may share a piece of content. If you've ever been part of a mini viral event, you know just how far and how fast things can spread.
 
Search: The amount of traffic a page will get from a search engine will never exceed a certain number. That's the number of people who search for that phrase each day. The search volume for the phrase is the maximum amount of traffic the page will get from search engines.
 
Topics
Social: Content that stirs an emotional response often does best, especially emotions such as anxiety, anger, and awe. See Brain Science and Web Design Tips for more information.
 
Search: Research-based content often performs best, such as detailed, how-to instructional posts, and articles that answer common questions.
 
Formats
Social: Visuals perform best in social media. Images and video are the most shared content on the web. Posts with images generate 53% more likes than average on Facebook.
 
Search: Long form text performs best. The average page that ranks high in Google has 1500+ words. See the Ideal Length Guidelines for more information.
 
Audience Intent
Social: Visitors from social media marketing are typically less likely to buy since they were likely browsing through a social network when they found you. But they are more likely to share and spread awareness. Social fans and followers often influence potential buyers.
 
Search: Visitors from search are more likely to be ready to buy, but less likely to share and interact. These visitors enter with a specific purpose, need, or question.
 
Effort
Social: Marketing with social media involves many short-lived actions. Most visibility and traffic happens within minutes. This is why social media requires a continuous, ongoing effort.
 
Search: Once it's working, search traffic can lead to durable visibility, creating an ongoing, passive source of visitors. Depending on the phrase and the page, high rankings may endure for weeks or months.
 
Measurement
Social: It's easy to measure social engagement. Shares, likes, and comments are all highly visible. But it's hard to measure reach. The total visibility and traffic of all social activity is not easy to report on. There are many platforms and each has its own reports. Social traffic reports in Analytics are not very accurate.
 
Search: It's easy to measure the reach in search engines. The total visibility and traffic from search is centralized in a just few reports, showing keyphrase, impressions, and clicks. But, it's harder to measure engagement. Keyword data at the page level is no longer provided. It's difficult to know which keyphrase led to which activity on the website.
 
Interdependence
Social: High ranking content brings search traffic that can drive follows, comments, and shares. Social media profiles often rank high. Google Authorship puts social right into search results.
 
Search: Smart SEOs know that ranking and links are the outcome of relationships. Blogger relations, PR, and many other search tactics are actually social activities. Skills such as list building, outreach, and pitching are critical to SEO.
 
Like Peanut Butter and Jelly…They're both about connecting with people. They both benefit from research and data. Social media and SEO come from different directions but end up in the same place: a meaningful connection with an audience.

What'd we miss? Got something to add? Share your view with other readers or let us know if you agree…

Hat tip to our designer over at Visual.ly for the infographic!

By Andy Crestodina Strategic Director at Orbit Media Studios
Digital Marketing-Overwhelmed Yet?
Tags:
(Posted on Jun 9, 2014 at 05:06AM by William Cosgrove)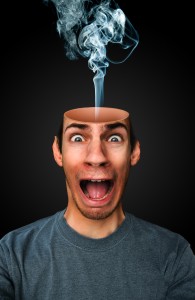 If you are actively seeking to understand digital marketing you already have an idea of how complex it has become. And you might have also read a horror story or two about false prophets dressed up in outdated and/or less than effective or ineffective garb touting quick fixes and cheap ineffective marketing techniques they market to the unaware and uniformed.

First of all if you are not familiar with a product or a service you should be seeking information and advice from various knowledgeable sources in order to make the right decision for you and your business. If you don't, as with anything, you open yourself up to investing in subpar or ineffective products.

Digital Marketing is an ecosystem where the seamless integration of a systems components is essential for its functioning - a central point where all the elements converge. Today you must approach it holistically.

The complexities and constantly changing landscape of digital marketing takes the right tools, specialization and constant study to be able to properly navigate, participate and be effective within it.

To help you better understand this complexity, here are a few points that highlight some of the intricacies of Digital Marketing and its constant evolution.

Having a Plan That Works

Its location culture, ideals and its people make every business unique. Every marketing strategy, therefore, must also be unique and to do that you must understand your company and your market.

You must have a strategy to generate interest for a specific product, service or idea. It's an assessment of each individual company, and a constant work in progress in determining which forms of digital marketing will work best for you.

Is your website up to date technologically with website design that is easy to navigate?

Just to scratch the surface on updated search engine algorithms did you know that bad web design and poor navigation will get you poor search rankings. Search engines are now watching people's habits in an effort to produce better search rankings.

So with that thought in mind sites that have good content, navigation and design are rewarded with higher organic search rankings because they stay longer and navigate deeper.

Compare that to a poorly designed web site that people simply land on the site and leave within seconds because of its look and or poor navigation – Google and the others as well, will now penalize poor design by lowering its ranking on the organic search lists.

Link Building

Did you know that it has become apparent that with the new algorithms used today, some types of link building can land you in trouble with search engines and possibly penalized you with lower page rankings and possibly being removed from search engine listings.

Today, if you want to improve your search engine rankings and attract new customers you need to engage people with good relevant content. This engagement will create the type of indirect links that the search engines are looking for today through comments, sharing and social interaction in its many forms.

It can't be all about you anymore it also needs to be about what is important to them-How they feel about something and what is going to draw their interest. It is about bringing them to you not just you going to them.

And don't think of web traffic as just coming from sites like Facebook, Twitter and Google Plus –to name a few - Because these are just a part of driving web traffic as you will see in a report released by Sharaholic on Organic Search traffic vs. Social Referrals covering November of 2012 thru November of 3013.

In the report they analyzed data collected over this 13 month period across their network of 200,000+ sites that reach more than 250 million unique monthly users. tracking the amount of traffic the top 5 search engines (Google, Yahoo, Bing, Ask, AOL) and 5 top ranked social media sites (Facebook, Pinterest, Twitter, StumbleUpon and Reddit) drove to publishers.

On average, according to the report, social referrals accounted for just 15.06% with Organic search traffic accounting for 41.45%.

But the importance for both is documented in a recent article on Search Engine Watch that research from Forrester tells us that social networks today have become a critical discovery platform and are now the second most popular channel for website discovery only behind organic search.

Citation Building

Citations are defined as references to your business name and address on other web pages, even if there is no link to your website.

Citations are a key component of the ranking algorithms of the major search engines. Businesses with a greater number of citations will probably rank higher than businesses with fewer citations.

Are yours uniform and up to date?

Web Site Optimization

Today this could be defined as a seamless integration of system components which is essential to be able to function properly - a central point where all the elements converge. The coordination required to synchronize all the functions of a web site can be overwhelming.

Are you overwhelmed yet?
---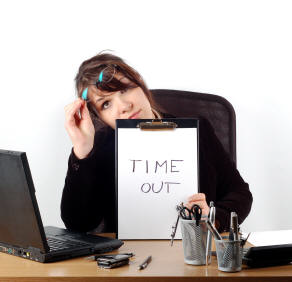 Web Page Optimization

"The web page is the most important social media development of all time. This is a weighty statement... but it's also a true one." Says Steven Aresenault, CEO of One Big Broadcast.

"No other form of content sharing has had such a dramatic--and long-lasting--impact on companies. These pages serve to inform and attract. They are the first impressions and the final thoughts. And using Search Engine Optimization (SEO) will reinforce what they do. Web page SEO is meant to increase a brand's visibility."



Social Media Integration

The world of Digital Marketing is constantly changing. Consumers are flocking to the Internet seeking information about their favorite brands and products. They want the immediacy of networking; they want the ease of web site posts; they want instant communication. 

And they're willing to give their loyalties (as well as their dollars) to companies that offer these things through social integration.

Social integration is the process of linking media forms to the Internet. It's meant to increase a brand's reputation, as well as subtly promote specific products or events.
. 
Consumers are now spending their time--and their money--online. They're seeking out company web sites, utilizing social media as a way to learn and buy. 

Social integration is linked to consumer awareness. Companies that embrace networking, blogging and more become part of an ever-expanding circle of accounts. They are connected directly to the demographics they need, bringing traffic to their sites.

A business that isn't integrated is a business that's losing money.

SEO and Social Automation Platforms

There are SEO and social automation platforms available that can save valuable time which translates into valuable resources. But the key to how they function is in their design and the team behind it who will be consulting on a consistent basis on changes and new developments and strategies that will keep you at peak performance.

Analytics

Measure, measure, measure. Analytics are an essential component required to measure the effectiveness of you marketing. You must be able to gauge where your marketing is being the most effective and adjust accordingly.

Your marketing company should be consulting you on a regular basis to help you understand the information contained in the analytics that they provided and work with you on adjusting to increase you marketing's effectiveness.

One article I read that made a good point that a company that does not offer analytics is a company be should avoided-. Good advice. And another pointed out that if they don't want to do an audit of your current marketing platform before they start making suggestions or giving you prices-Walk away-More good advice.

As a business you must understand the enormous impact of all this is too great not to have some knowledge so you can at least ask the right questions and stay informed on a continual basis. This is not something that without some knowledge you just sign up for and forget-it is a process that must constantly be monitored and adjusted to maintain and improve its effectiveness.

These are only some of the components that are involved in structuring and executing an effective online presence and digital marketing program. Content and strategies must be constantly changing and adjusted to keep up with new Technologies, Social Trends and Changes in search engines sophisticated algorithms.

Hopefully this made you aware of the complexity of the rapidly changing digital world of marketing and that you will delve deeper and get specialized competent advice to help make the best decisions for you.

William Cosgrove