Autospeak-Straight Talk contains articles covering digital and social media marketing social communities and events marketing
A Marketing Holiday Gift That Can Keep On Giving
Tags:
(Posted on Dec 25, 2014 at 07:57AM by William Cosgrove)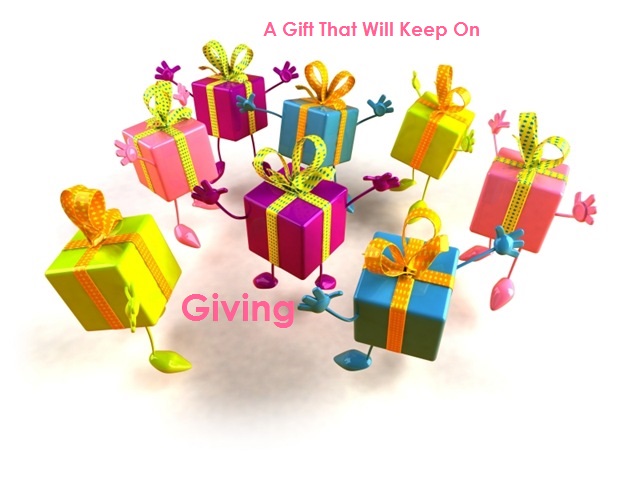 Track, listen to and react to customers and site visitors by combining an onsite Social CRM community as part of your overall digital and social media marketing strategy to increase site visits and drive engagement and magnify "your site" in organic search which comprises 70% percent of links that search users click on.

This will all combine to raise your SERP rankings where organic search results comprise the majority of clicks from search engines, with many sources claiming as much as 80% of all search engine traffic.

In the following article Andrew Reid president and founder of Vision Critical explains that "There's quite a bit that social media analytics can't tell companies. Those solely relying on social to help predict trends and product wins need to rethink their approach." 
What social analytics isn't telling you this holiday season
With the holiday season in full swing, many retailers have started to predict what gifts will be a hit or miss. Some have done so with the help of social media analytics, as recently reported. According to social media analytics, when it comes to kids, toys that imitate gadgets used by adults will be hotter than ever. Read More
Panda 4.1 expected to benefit SMBs creating quality content
Tags:
(Posted on Sep 28, 2014 at 06:10AM by William Cosgrove)
Google confirmed yet another Panda update. This one's being called 4.1, although technically it's the 26th Panda update since the algorithm was released – and it's expected to help small- to medium-sized businesses rank better in search results.

About 3 to 5 percent of queries are supposed to be impacted, so companies publishing useful and creative content for their target audiences might already be feeling the positive impacts of this update with more organic search traffic.

News of the update and its effects comes straight from Google Webmaster Trends Analyst Pierre Far, who posted about the update on Google+ September 25, saying:

"Earlier this week, we started a slow rollout of an improved Panda algorithm … we've been able to discover a few more signals to help Panda identify low-quality content more precisely. This results in a greater diversity of high-quality small- and medium-sized sites ranking higher."

Far explained that since the Panda 4 update in May, Google has discovered new signals that make it easier to identify low-quality content. Thus, smaller sites putting out good web content have a better chance of ranking well for related searches.

"This results in a greater diversity of high-quality small- and medium-sized sites ranking higher." – Google's Pierre Far

While SMBs are poised to benefit from this update if they're using transparent white hat optimization practices, many businesses are feeling the sting of a penalty.

Earlier this week, Brafton covered an update that punished sites using private blog networks to generate links and artificially build ranking signals. This shouldn't necessarily come as a shock –Matt Cutts said guest blogging for links was so done you could stick a fork in it.

Reposted from Brafton
Engage Hispanics: Marketers Are Still Not Investing Enough In Digital Media
Tags:
(Posted on Aug 18, 2014 at 05:03AM by William Cosgrove)
Every year around this time I am excited to analyze the Advertising Age Hispanic Fact Pack from a digital perspective. Every year I am optimistic that marketers will finally realize that U.S. Hispanics spend most of their time consuming digital media and allocate their marketing budgets accordingly.

And every year I am disappointed to find that marketers are not capitalizing on the Hispanic digital opportunity despite clear and compelling data.

U.S. Hispanics Spend Most of Their Time Consuming Digital Media

U.S. Hispanics can't get enough digital media. What's more, relative to Non-Hispanics, U.S. Hispanics spend less time watching TV and more time consuming digital media. According to data from Experian Marketing Services published in the 2014 Ad Age Hispanic Fact Pack, here is how U.S. Hispanics consume media on a daily basis:
Watching TV: 3.3 hours per day

Using Internet on home computer: 3.3 

Playing video games on tablet: 2.2 

Playing video games on gaming console: 2.1 

Watching videos online: 2.0 
Using Internet on tablet: 2.0 
Listening to Internet radio: 1.9 
U.S. Hispanics not only spend more time with digital media, they also have positive attitudes towards it. The same source found that relative to non-Hispanics, U.S. Hispanics are more likely to engage with brands on social media and make purchasing decisions because of social media interactions. The following findings cited in the Hispanic Fact Pack clearly illustrate this point, with Hispanics being more likely than non-Hispanics to:
Purchase products advertised via social media (10.9% versus 8.3%)

Purchase products recommended by friends via social media (18.3% versus 17.8%)

Like brands on social media sites (23.5% vs. 20.2%)

Spread the word about brands via social media (23.9% vs. 20.2%)
Only 7% of Hispanic Media Budgets Go to Digital Media

Given that U.S. Hispanics spend the majority of their time consuming digital media, you would think that marketers would invest the majority of their U.S. Hispanic media budgets on digital, but this is not the case. In fact, marketers invested only 7% of Hispanic media budgets on digital. According to the Ad Age Hispanic Fact Pack, marketers invested a total of $8.3 billion on U.S. Hispanic media in 2013, broken down as follows:
TV: $6.10 billion up 5.3% from 2012

Print: $1.15 billion up 13.5% from 2012

Digital: $580 million up 31.8% from 2012

Radio: $466 million up 8.0% from 2012
Yes, investment in U.S. Hispanic digital media grew the fastest between 2012 and 2013, but still is nowhere near commensurate with how U.S. Hispanics consume media.

Why Aren't Marketers Investing More in Hispanic Digital Media?

The gap between U.S. Hispanic media consumption and investments in U.S. Hispanic media is clear, what is not clear is why the gap exists. Several factors might explain this phenomenon.

Consumers move much faster than marketers. The 30-second TV spot dominated the marketing landscape for a long time and marketers are still trying to adjust to the new digital reality. Add to that factors that specifically impact the Hispanic market and the reasons behind the gap become clearer. 

First, marketers need a specific expertise to successfully reach U.S. Hispanics, and there are simply not enough Hispanic marketing professionals out there. In addition, the current "Total Market" conversation has led some marketers to believe that they can succeed with U.S. Hispanics through general market campaigns. Finally, when it comes to the U.S. Hispanic market, budgets have traditionally been small.

Regardless of why the gap exists, Hispanic digital remains a huge opportunity for those that are willing to invest in it and I hope to be writing about just that when I analyze next year's Ad Age Hispanic Fact Pack.
More on
marketing to Hispanics
Reposted from Mediapost
.com
Image courtesy of
unlockorlando.com
Marketing From Ground Zero
Tags:
(Posted on Jul 26, 2014 at 07:32AM by William Cosgrove)


Would you do a little research to increase sales, customer retention and to more fully utilize your marketing dollars? Then take the time today to read this and research this important topic and you will discover the tremendous benefits and cost savings that an Onsite Social Community can provide.

The process of buying a product is fleeting in terms of the length of time it takes. After the sale your relationship can last for years when it comes to servicing, communicating and establishing a positive relationship with that customer who can also in turn make a positive impact in influencing potential customers.

These communities can take many forms to fit the needs of any business and can be utilized across your social networks and digital marketing campaigns to provide a customer centric message that no other social tool can.

Social communities provide customers a central place in which to directly communicate with a business and gain valuable information about all of the businesses services and offerings. Social communities also provide an ongoing opportunity for the business to gain knowledge about the customer as an individual by listening to and addressing their constantly changing individual wants and needs.

Social Communities also provide a forum in which customers can ask questions relevant to them and share their feelings with others on why they like doing business with your company. What better way to get to know a customer than genuinely listening to their wants and needs and providing the solutions and answers that concern "them" from one central place-your website.

As well as enjoying the rewards of being a customer of a business through special member discounts and drawings they get to know you as a business and you get to know and maintain contact with them as a customer.

The cost effectiveness of having that customer on your site as a community member is immeasurable when comparing it to the cost of campaigns to reach them. (See Know These Must Have Social Media Marketing Tools)  Your communication also becomes expected and not intrusive to them.

Also, by having one central landing page for community members to provide helpful information from provided services to sales, events and relevant topics with the ability to ask questions they have that concern them will turn your customers into brand ambassadors to provide invaluable marketing opportunities for you to increase you customer base.

Online social communities can also be combined with on and offline events marketing to provide powerful and effective marketing campaigns that will stand out and which cannot be accomplished by any other means.

Analytics have provided more and more insight into online users behaviors and have started to provide more insight into target marketing to the individual. Onsite communities provide a cost effective and direct way of providing invaluable insight on targeting to the individual, and monitoring their changing behaviors.
 
The rapid advancement in technology as a whole promises to bring new and better ways to measure and market online much more efficiently but an onsite community can live on to be utilized with all the current technology available today as well as newer technologies that are made available on an almost daily basis.

More and more businesses are embracing the advantage of onsite communities to integrate current customers and employees into the company culture to better leverage these existing resources.

Would you do a little research to make a big difference? Then take the time to research and discuss the tremendous benefits an onsite community customized to fit your needs can bring to your business and you will discover that "Marketing from Ground Zero" will add more zeros to your bottom line.

William Cosgrove

(Photo courtesy of abramarketing)
Marketing Has Changed-Get Over It
Tags:
(Posted on Jul 19, 2014 at 05:45AM by William Cosgrove)
Digital Marketing has shaped the way we market as a whole and the rapid advancement of technology is changing the marketing landscape and is demanding newer ways of marketing to get your message out consistently and effectively.

But in today's fast paced business environment of being ROI focused at all costs it is hard to see the long term benefit  marketing as a nurturing and information tool to gain and retain customers over the long term when today's results driven bottom line engrained  corporate culture does not support it.

In other words if you can't see past the bottom line it is hard to develop a marketing strategy that is designed solely to inform and educate consumers to bring them to you instead of pushing yourself on them.

Back in 2006 the power shift in marketing as a whole was already being talked about. Stephen F. Quinn, senior vice president for marketing at Wal-Mart Stores, stated that "Today, the customer is in charge and whoever is best at putting the customer in charge makes all the money."

And as consumers "wrest control away from brand-management control freaks," Russ Klein,  president for global marketing, strategy and innovation at Burger King advised his peers, "get over it," because "turning your brand over to the consumer is taking control — and in fact, if you do, they'll return it to you in better shape."

Still today it is hard to see that this power shift has been or is being accepted. Is it that business has yet figured out how to do it? Is it that the brand management control freaks are still in control? Or is the shortsighted profit mentality of business still the driving force?

We all need to make a profit but whatever happened to when businesses had a longer than a monthly or quarterly plan they used as a benchmark to build their business?

William Cosgrove
How To Get More Social
Tags:
(Posted on Jul 5, 2014 at 05:50AM by William Cosgrove)

Have you overlooked the potential of harnessing and combining your own social network or community in a niche social community network with your overall social brand strategy?
The benefits that these networks will bring are the most cost effective way in which to engage, retain, manage and form alliances with your community members that will not only foster retention but promote your brand in the most positive ways imaginable.

Companies with private social networks can experience better employee relations, customer service, reduced customer complaints and even higher brand loyalty. Think of having a central place in which to read and understand your customers' concerns, wants, needs and expectations.

Onsite social networks can also connect to onsite/online events marketing allowing businesses their customers, employees and event sponsors to manage their own profiles – including creating their own content– which can all be administered with specified permissions tools. This "conglomerate"-style online network harnesses the power of multiple which acts like a magnet to attract search back to one central place- your site.

An onsite social network offers many benefits for you as a business, your employees and the customer that cannot be duplicated elsewhere-providing a win-win situation for all.

Below I have outlined some examples of how you can setup and implement an onsite social community to start reaping the multitude of benefits and good will through engagement, referrals and recommendations that no other form of marketing or rewards program can offer. The possibilities are only limited to your creative ideas and can benefit any business.

Community Members:

Existing members will automatically be made members and sent an e-mail to inform them. How many existing customers do you already have in your database?

New customers will automatically become members of the community as part of the benefit of doing business with your company.

Site visitors will be invited to join to enjoy member benefits who can be nurtured for future business.

Member Benefits:

Discounts on  purchases

Discounts on Extended Warranties, Maintenance Contracts and/or Services

Discounts on financing

Drawing, contests and Special Offers:

Have a monthly drawing for $$$ In free services and or product discounts that broadly cover individuals current needs that members can entered every month with their e-mail to keep members engaged and visiting your site. Take a picture of winners, see PhotoRep, get a testimonial and post it to your Customer Satisfaction Page and Social Media Sites.

The upside potential of having and utilizing an onsite community to engage and interact with customers are enormous. Showing your existing and potential customers that you will be there before and after the sale will create a customer centric culture that will foster customer loyalty that will extend across all your earned and social media to benefit you and your customers each and every day .

By William Cosgrove

Also read Social Networking at Its Best

(Photo courtesy of

 

personalitytutor.com)
Key Takeaways From 5 A/B Tests With Significant Results
Tags:
(Posted on Jun 28, 2014 at 05:16AM by William Cosgrove)
By Jamie Smith

Interested in some real-life evidence of how A/B testing can generate significant lift in profit?
A/B testing is not something you do once and then forget about; it's an ongoing process to extract the maximum conversion rate for your website. It's a process that includes testing every last detail to find the optimal layout, text, and images for your site. Sometimes, even the smallest changes can yield significant results.
Let's take a look at five A/B tests with significant results.
1. Customer Testimonials
You can write copy at length about how your product or service will benefit your customers and do wonders for them, but third-party credibility is much more influential.
With that in mind, how would customers respond to impartial reviews from actual customers? Could the positive experience of previous customers help eliminate any apprehensions from the prospect about buying the product?
These were the questions asked by ecommerce store Express Watches. In their A/B test, they added a small widget below the Add to Basket button, where genuine customer reviews were displayed.
IMG testimonials visual website optimizer.png
The results were game-changing for the business. The positive customer reviews reduced buyer objections and boosted their sales by an impressive 58 percent.
The best thing about customer testimonials is they are incredibly easy to implement – just add them to your site or install something like the Trust Pilot widget.
Takeaway: Always use positive customer testimonials as social proof since third-party reviews carry much more weight than what you write about yourself.
2. Higher Prices = More Revenue (Sometimes)
Not all A/B tests require you to tweak your website's design; one of the simplest things you can test is your pricing strategy.
It doesn't take a rocket scientist to determine that when you reduce your prices, you will generally make more sales, and vice versa. However, less certain is the impact the change in price will have on your bottom line – will your monthly revenue be better or worse for the pricing change?
That's where the economic concept related to elasticity of demand comes in.
To explain this further, let's take a look at a pricing A/B test Six Pack Ab Exercises ran.
Uncertain as to whether they were leaving money on the table, owner Carl Juneau tried increasing the price of his product from $19.95 to $29.95.
Although the number of conversions fell by 9 percent, this was more than offset by the additional 50 percent revenue he was receiving per conversion. In time, this simple price change would allow him to bank 36.48 percent more revenue.
Now, increasing your price won't positively affect your bottom line in every case – in some cases alower price will yield a higher profit – but it does highlight the importance of finding your profit maximizing price.
Takeaway: Pricing strategy is part of A/B testing. Test higher and lower prices to see what brings in the most revenue and profit.
3. Trust Symbols Boost Conversions
With all the scam reports out there, online shoppers are understandably cautious about handing over their credit card details willy-nilly. You need to find a way to put their minds at ease. After all, would you buy something from a website you don't trust?
Credibility and trust is something that you develop over time, just like in a dating relationship. But, there are ways to increase the trust level of your website, even if you're new to the Internet.
Bag Servant identified lack of trust as a primary reason for low conversion rates and small order values on their site, and set about implementing an A/B test to improve performance.
Initially, Bag Servant was dependent on social proof, and prominently displayed a badge highlighting their 4,000+ strong Twitter following in an attempt to establish trust.
This wasn't working.
For their A/B test, they replaced the Twitter followers badge with a WOW award badge they had received.
Because this badge was a relatively well-respected symbol in the industry, this improved the site's credibility and helped removed buyer's doubt.
The result? Conversion skyrocketed more than 72 percent.
Takeaway: Always look for ways to increase credibility on your site. This can be with awards, social followers, testimonials, or SSL trust symbols like Verisign, Hacker Safe, or McAfee.
4. Know Your Audience
You might think you understand what your audience wants, but just how well do you really know them?
Product quality, guarantees, offers, price, and shipping fees matter to all consumers. The bigger question is what matters most to your customers.
Smiley Cookie, a niche e-store, sells fresh, customized cookies as gifts for special occasions.
On their website, they wanted to add a new value proposition to help boost sales. They ran an A/B test to help them choose from the following:
Next-day shipping.

Discounted price.

Free shipping on orders above a certain value.

Fixed rate shipping for any order value.

High quality, handmade cookies.
Smiley Cookie had expected that customers would be most responsive to the value propositions on price (discounts) and quality (handmade cookies).
But guess what? There was a surprise winner: next-day shipping.
How did that happen?
Because most customers tend to purchase cookies as a gift (and gifts are almost always last-minute things), making sure it arrives on time is imperative. Throw in the fact that cookies are perishable and need to arrive fresh, and perhaps the results aren't so surprising after all.
That's not to say that next-day delivery is the most important factor to your audience. It does show, however, that understanding what your audience really wants is vital for getting results with your A/B tests.
Takeaway: You need to find out what matters most to your customers and highlight that aspect of your product on the landing page or in the offer.
5. Accepted Best Practices Don't Work Every Time
Although a bit of logical thinking can often predict the outcome of an A/B test, ignorant Internet surfers love nothing more than throwing up anomalies that defy the conventional wisdom.
Here are four testing tips used to generate more revenue.
Remember, just because something works on one site – or even the vast majority of sites – doesn't necessarily mean it will work with you.
Let's look at an example to highlight this point: the Vendio signup form.
Now, any guide to CRO will tell you that an embedded signup form on the homepage will boost conversions; after all, if it takes fewer clicks for a user to register, they ought to be more likely to do so.
Sensibly, this was the approach Vendio took when first designing their layout.
Just to ensure they were taking the right approach, though, Vendio A/B tested their embedded form against an unconventional alternative: users would have to click an extra button to reach the signup form.
Surprisingly, this worked! With one extra step added to their conversion funnel, signups per visitor increased by 60 percent.
Takeaway: Don't blindly accept best practices. Find out what works best for you with independent testing.
Wrapping Up
Conversion rate optimization isn't an easy technique to master, particularly when there is such a wide range of variables and factors that go into testing.
And just because you've managed to increase your conversion rate doesn't mean you get to rest, especially if there are any major aspects of your site that haven't been tested. If you only focus on one page, you will be leaving money on the table.
Most importantly, the cost-per-click (CPC) to bring a visitor to your website is increasing and if you don't improve your conversion rate, your cost to acquire a customer (CPA) will continue to rise. Therefore, never stop testing, because even the smallest lift can yield big-time changes to your bottom line.
What Can We Learn From Events Like the World Cup?
Tags:
(Posted on Jun 21, 2014 at 05:59AM by William Cosgrove)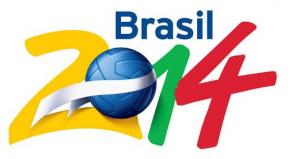 The World Cup an event that occurs once every four years is one of the greatest sporting competitions on earth. Large events like this are fun and entertaining but also give us a unique opportunity to study in "Real Time" how advertisers and businesses are leveraging their brands, where they are concentrating their efforts and across what medias they are having the greatest impact.

Today's technologies are playing an increasingly important role in the ratings for popular events. According to ESPN, during the World Cup's first three days, 65% of the audience viewed it via television only, while 24% of consumers combined viewing TV with other media platforms and 11% watched exclusively through a non-TV platform. 

Popular events and campaigns give us insight into which medias are dominating and the tremendous impact that the internet has today on how information is processed and shared.

What we can learn from these popular events is how people are reacting to them via these media channels and what devices they are using which can help us in planning where and how to concentrate our own efforts in promoting our brand and content across these media channels.

According to a Crowdtap poll of more than 850 men and women in May, the poll found that the Facebook  at 65% and Twitter at 17.6% are by far the preferred social channels viewers use to share ads, updates and  message about their favorite brands and teams to friends and family.

"Although different platforms (Facebook, Twitter, LinkedIn, etc) work best for different activities. When it comes to fostering a community or organizing an event, Facebook is key. And nothing beats Twitter for "day of" promotion of your event." Ritu Sharma Co-Founder and Executive Director of Social Media for Nonprofits.

Also, Social Communities are redefining the customer experience and how businesses interact with their customer base by taking rewards programs, customer service and feedback to a whole new level. Onsite Social Communities shift customer support and service to being part of the brand marketing mix.

Likewise according to Crowdtaps poll cell phones at 58.4% and computers at (58.1%) were evenly split in devices of choice with tablets coming in 3rd at (37.5%)

It becomes obvious, as events like these point out, how important digital marketing and mobile has and continues to transform media communication as a whole and what is today:

* The social channels where the most engagement is presently taking place and

*From which devices all of this communication and engagement is being received and shared.

To shed some perspective on all this sharing, according to Nielsen's latest Global Trust in Advertising report, which surveyed more than 28,000 Internet respondents in 56 countries, 92 percent of consumers around the world say they trust earned media, such as recommendations from friends and family, above all other forms of advertising—an increase of 18 percent since 2007.

Online consumer reviews come in second as the most trusted source of brand information and messaging, with 70 percent of global consumers surveyed online indicating they trust messages on this platform, an increase of 15 percent in four years.

Global events like these give us a unique opportunity to get a broad and current picture of where we might want to consider concentrating our marketing resources most effectively and the diverse and incredible ways all this technology is impacting our lives and the future of commerce.

By William Cosgrove
Smartphone is the Godzilla of Global Goods
Tags:
(Posted on Jun 17, 2014 at 05:00AM by William Cosgrove)
Talk about a growth market. A new survey by eMarketer indicates that smartphones are where the action is: by the end of 2014, 1.76 billion people are expected to own and use smartphones monthly. That's growth of more than 25 percent over 2013. And that is one global Godzilla.

The data indicates that by 2017, more than one-third of all people around the globe will be smartphone users. eMarketer's estimates for smartphone users tally the number of individuals who own and use smartphones (not the number of smartphones each of those individuals might have).

In fact, smartphone usage has already saturated more than half of the population in many countries—or will in the next few years.

"By 2015, we project that 15 countries worldwide will have seen more than half their populations adopt smartphones," said Monica Peart, senior forecasting analyst at eMarketer. "The embrace of this technology among the approximately 500 million people in these countries who will be using smart devices by the end of next year will have a significant influence on media usage, ecommerce, and marketing."

Consumers in Asia-Pacific will account for more than half of all smartphone users this year, eMarketer estimates, totaling 951.0 million.

South Korea is the world leader in terms of smartphone penetration, where smartphones were in the hands of more than half the citizens by 2012. Australia followed closely behind, becoming the only other country in Asia-Pacific to have more than half its population using smartphones in 2013.

Japan is expected to reach the 50 percent tipping point in 2014. Though China will not reach majority-smartphone status until 2018, its smartphone user base is already the largest in the world by far—totaling 521.7 million this year.

Western Europe—the region with the second-largest number of smartphone users, with 196.6 million in 2014, eMarketer estimates—saw three Nordic countries reach 50 percent penetration last year, and this year, the Netherlands and UK will join them. In 2015, a raft of other countries, including the rest of the EU-5, will make the majority smartphone jump.

Like the UK, the US will also reach majority-smartphone penetration among its population this year, a major milestone for two of the most advanced internet markets in the world. The US remains the second-largest smartphone market worldwide, behind China, totaling 163.9 million users in 2014, eMarketer estimates. The US will retain that status until 2016, when India is projected to nab the second place spot. Canada will be soon to follow, with smartphone users surpassing 50 percent of the population in 2015.

By Michael Essany
Also read Your Mobile Solution-Don't get it wrong
12 Reasons Why Digital Marketing Can Help You Grow Your Business [Infographic]
Tags:
(Posted on May 9, 2014 at 04:12AM by William Cosgrove)
With the change and evolution of modern technologies, small and medium businesses are doing everything they can to keep up, which can be said true for the rest of human society. Brick-and-mortar businesses are either changing their business models to an online one, or beefing up existing marketing efforts with digital marketing strategies – in an attempt to capture a growing and very lucrative online marketplace.

For it is the process of attracting targeted audiences online that will spell the difference between a successfully thriving business – and a failed one. Even if you receive tons of daily traffic to your website, they would not amount to anything unless they convert to leads or sales. In the digital arena where business and commerce are heading to, Digital Marketing tools and techniques provide business owners the best chances for competition, survival and even business growth.

The following 12 reasons will show you why the use of digital marketing is not only investment-wise decision but also an effective marketing channel that can help you grow your business.

The Infographic:
Embedded from Digital Marketing Philippines
Author: Jomer Gregorio He is the founder of Digital Marketing Philippines.