Autospeak-Straight Talk contains articles covering digital and social media marketing social communities and events marketing
There Is More To This Content Marketing Than Just Clicking Publish (Part 1)
Tags:
(Posted on Jul 18, 2013 at 06:15AM )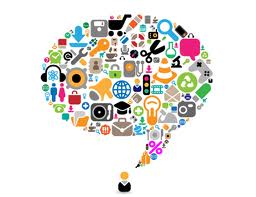 Content marketing has already proved that it can be a powerful way of building your brand visibility and generating leads but a lot of marketers continue to talk about creating great content like it's the only thing that you need to do when there is so much more to it than that. The truth is that clicking publish is not enough and it never was.
I'm sure you've seen it, marketers with blogs that are that popular that they only need to click the publish button and wait for all the tweets, likes, +1's and links to poor in.
When someone is in a position like that, it's easy for them to forget that for most bloggers, marketers and business owners – clicking publish just isn't going to
Paul May from BuzzStream did a great job of highlighting the reality about content marketing here and mentioned a number of important points that really ring true.
The main one being – for the majority of us, if we want to get traffic, social shares and links when we publish a post then we've got to go out there into the world wide web and actually promote our content.
Some of the best content is left to gather dust in the far corners of the web simply for the fact that it hasn't been promoted.
Surely, you would want to make your content visible rather than letting it sit there right?!
Below I am going to show you a number of tactics that you can use to get your content visible to the right audience along with some examples of what has worked well for me and what I believe can work well for you.
#1 – Put the right content in front of the right people
Knowing who exactly you are targeting is extremely important in business and it's extremely important in content marketing too.
If you know exactly who it is that you're targeting then you can find their online hang outs, who is active within the industry and how you can put your content in front of them.
The other side of this is writing content that you know will be a hot topic for your target audience and cause some debate – which ultimately leads to more traffic, more shares, links and visibility.
A few months ago, the marketing agency I manage launched a new service, content marketing was one of the tactics that we were focusing on and our MD, Jason Brooks wrote an opinion piece that threw the question out there – "Is Google+ The Key to Building Links with Guest Post after Penguin 2.0?"
How did we promote it?
We shared the content using various social media channels such as Twitter, Facebook and Google+1.
We also shared the post on several niche social networks, including BizSugar and Inbound.org.
The post was then imported into my Triberr account – If you've not come across this before, it's a platform that allows you to link up your Twitter profile (along with Facebook and Linkedin) and join tribes of like-minded bloggers, marketers or business owners that will see your content and get the opportunity to share it with their followers.
What about the results?
Above image taken using Linktally to generate the tally of shares.
Why did this work so well?
Considering the site is a few months old and doesn't have many posts this is quite impressive but there are a few things that immediately stood out:
The majority of our following on Google+ and Twitter consists of marketing agencies and industry professionals from the marketing and SEO space

The post also caused a lengthy debate between a number of people in Google+ which resulted in traffic, further discussions and shares
This shows that when you target the right people with the right content you can cause a stir, get a conversation going (in this case on Google+ mostly) and ultimately get a great deal of visibility that you wouldn't get under regular circumstances.

Part 2 Continued

http://onebigbroadcast.com/autospeakstraighttalk/view/286/_Part_2__There_Is_More_To_This_Content_Marketing_Than_Just_Clicking_Publish.html
90% Of Customers Will Recommend Brands After Social Media Interactions
Tags:
(Posted on Jul 16, 2013 at 06:33PM )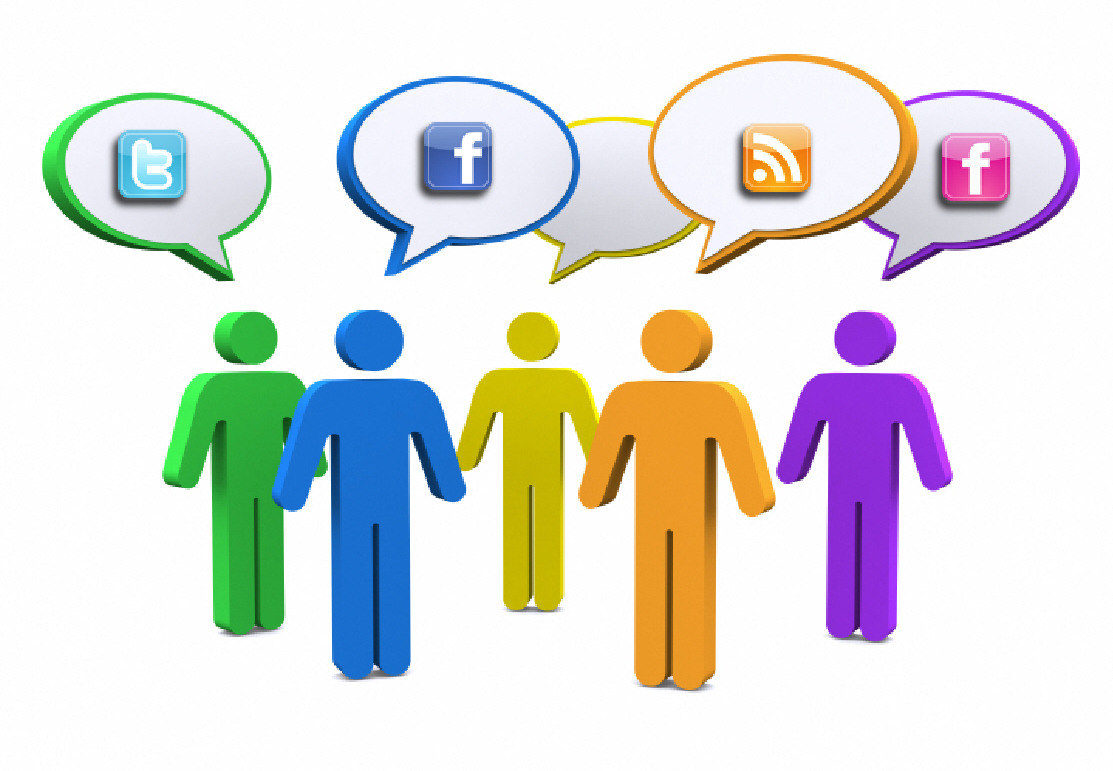 A new study conducted by the Internet Advertising Bureau has found that 90 per cent of consumers would recommend a brand to others after interacting with them on social media.
The study focused on FMCG brands Heinz, Kettle and Twinings and found that social media can drive by driving brand sentiment, encouraging consumer engagement and increasing brand loyalty.
More than 4,500 survey responses were collected from each brands social media pages over a two month period and supplemented by 800 interviews to inform the findings.
This showed that four out of five consumers would be more inclined to buy a brand more after being exposed to their social media, with 83 per cent happy to trial the product in such circumstances.
The uplift in sentiment for each brand was measured as Heinz 22%, Kettle 17% and Twinings 19 per cent, allowing the IAB to estimate that for every £1 spent on social media as much as £3.34 could be generated.
Kristin Brewe, the IAB's director of marketing & communications said: "The IAB study shows that, when trying to create deeper emotional connections with consumers, social media is an essential channel for brands. This isn't surprising since social media is the only channel where it's possible for brands and consumers to have meaningful two-way conversations, making the strength of connections that much stronger."
Ian Ralph, the director at marketing sciences who conducted the research, adds, "Our research shows that to create an emotional connection brands really need to provide clear, timely and, most important of all, relevant content that develop a conversation. Interestingly, we also found that brands really shouldn't be afraid about having their products on show and of linking up their social media activities to their business objectives. Social media has the potential to turn brand customers into brand fans.
"By making people love, not just like your brand, you're more likely to drive future purchases and increase sales."

 By JOHN GLENDAY, THE DRUM

http://dealernetservicesonline.biz
 
Sponsorship May Be Hard to Define, but Marketers Still Invest
Tags:
(Posted on Jul 16, 2013 at 11:50AM by William Cosgrove)
Social sharing is key to online sponsorship
Sponsorship regularly extends beyond digital channels to the entire marketing  ecosystem, according to a new eMarketer report, "Online Sponsorship: Defining,  Tracking and Measuring an Amorphous Channel."  So for many marketers,  sponsorship is a multichannel game, where the activity in one channel supports  and leads to another.
Sponsorship can be difficult to define with a single label. It can mean logo  placements, banners and pre-roll video ads—or it can mean streaming concerts,  brand-created articles, along with sponsored events and webinars.
The prevalence of sponsorship marketing is huge. In a February 2012 study  from the Columbia Business  School and New York American  Marketing Association (NYAMA), 90% of US marketers said they included  sponsorships and events as one of their marketing tactics.
According to research from GroupM, sponsorship spending, at $19.2 billion, will comprise  14% of total marketing spending in North America in 2013.
IEG, a sponsorship  consultant, came in roughly in line with GroupM, estimating that North American  sponsorship spending this year will be about $19.9 billion. Most of those  sponsorship dollars will go to sports, at a 69% share of that market. In  contrast, entertainment sponsorship will represent only a 10% share.
Social has become a key element of sponsorship. "We can't do a partnership  right now without someone asking for some sort of social extension," said Dan  Rossomondo, senior vice president of global marketing partnerships for the  National Basketball Association. According to IEG and Performance Research, 88%  of companies worldwide used social media as a channel for leveraging  sponsorships in March 2013.
Digital interactivity works as an excellent support for a brand's more static  sponsorship methods offline. Therefore, digital sponsorship increasingly depends  on cross-channel elements.
"What used to be clearly identified as sponsorships, with discrete budgets  and contracts, are now far more likely to be part of multiplatform,  cross-channel programs in which a partnership is just one element, and where  multiple players have a role in planning, execution and evaluation," IEG's  "Sponsorship Outlook" reported in January 2013.
Just as some of sponsorship's formats and several of its elements are  evolving, so are the ways in which marketers measure its effectiveness—but to a  lesser extent.
In the IEG/Performance Research survey, the most cited metrics for evaluating  sponsorships were sponsorship awareness (94%) and brand awareness (90%).
However, a UK study from Think!Sponsorship found that nearly everyone (93.5%) said that the information they need to  evaluate sponsorship evolves over the course of any campaign. In addition, 70.9%  of respondents said the sponsorship industry has become over-dependent on  measuring brand awareness.
"I had all the wrong metrics before," said Ron Faris, head of brand marketing at Virgin Mobile. "And the metrics before were impressions served. And all that stuff is just crap. The metric that I'm married to right now is all about the share. I also think the number of retweets and earned impressions are also really important. But I'm not going to bank on a lot of clickthroughs of views of my content."
The social metrics—shares and followers—tell Faris how often he can message  the people he's retargeted and how big he can make that retargeting pool.
---
The full report, "Online Sponsorship: Defining, Tracking and Measuring an  Amorphous Channel," also answers these key questions: 
What types of sponsorship are available to companies today?

How do sponsorship spending estimates help describe this universe?

What elements contribute to the evolution of sponsorship?

What are the best ways to measure sponsorship's results?
This report is available to eMarketer corporate subscription clients only.  eMarketer clients, log in and view  the report now.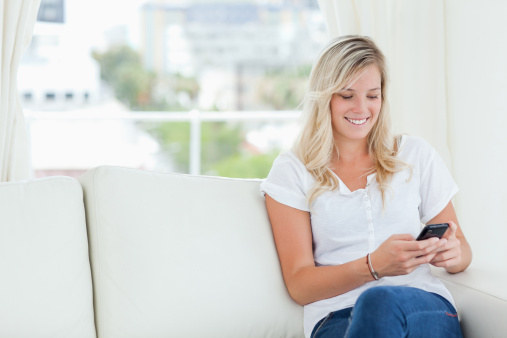 Before smartphones and tablets ruled the world, SMS text ads or text messaging was what mobile advertising meant.

If used correctly SMS should be highly considered by marketers to boost sales.

1.  One-to-one communication

Unlike mobile search or display across mobile web and applications, a text message is a dedicated piece of communication.  Some would argue that it is better to reach users while in-app or surfing the mobile web as these people are in a state of engagement, but that could also be said of receiving a text message.  The beauty of a text-based ad is that it is simple, direct and easy for someone to respond to.  You are limited to 140 characters, but include a call-to-action via link or text back short-code.  With any strategy, the data will speak for itself.

2.  There are still non-smartphone users!

Yes, there are people that have not embraced all that mobile has to offer.  Don't miss out on extending your reach or on the opportunity to engage with specific audiences that are slower to adopt.  Craft a strategy that may use SMS text ads to encourage other actions online, in-store or across social platforms, but always get the opt-in via short code text back.

3.  A proven way to (re)engage with current customers

It's smart to let the consumer choose how they interact with your brand.  If a current customer opts-in to receive your mobile text messages, take advantage.  All engagement funnels matter, whether a person subscribes to your email newsletters, likes you on Facebook, sign-ups for your mailing list, mobile texts communication is the perfect way to engage on the go.  Focus on both consistent and flash promotions.

Here is a great example from our friends at Digiday.

A Domino's Pizza franchise in Charlotte, NC., wanted to get consumers to like it on Facebook, so it could push deals and offers out to fans.

The pizza chain had traditionally advertised the franchise's Web address, which redirected to the Facebook group, on the big screen and other displays in the University of North Carolina's basketball arena. The arena's announcer read the advertisement while it was displayed. The spots typically lasted between 30 and 60 seconds. The problem with this approach, however, was that most students are not going to jot down a URL during a basketball game. While many students have smartphones, they were unlikely to spend a couple of minutes during a basketball game to visit the Facebook group. On the other hand, taking a couple of seconds to send and receive a text with the URL of the group makes sense. After the game ended, students could then review the text and visit the Facebook group on their smartphones or computers.

To kick things off, the pizza chain created a new ad for the arena displays, offering a free pizza to anyone who texted 49ER to 313131. They received the following response, "To get FREE pizza, join our Facebook group at UNCCDominos.com. Once you join, post a message (I GOT A TEXT) & you will get FREE pizza code Reply STOP 49ER 2 Optout."

Roughly 10 percent of the 3,000 students attending the game texted in within a few minutes — and another 5 percent did so by the end of the night — resulting in nearly 600 opt-ins. Approximately 350 students had joined the Facebook group by the morning. Nearly all of them redeemed the offer. The response to the advertisement confirmed that texting was dramatically more effective at driving conversions than simply displaying a URL. The pizza chain revised its creative for subsequent games, offering deals like discounted pizzas. Every time the SMS ads ran, the pizza chain saw 100 to 200 opt-ins, nearly all of whom also joined the Facebook group to get the deal.

By the end of the semester, the Facebook group had collected nearly 2,000 fans. They had also added over 850 students to its SMS marketing list.

"The sales at the store when we send text messages, or [use them to] drive people to Facebook, are unprecedented," said Ryan Swanson, area director for Prairie Pizza, a Domino's franchise in Charlotte, NC.

http://dealernetservicesonline.biz
Contagious Content What People Share On Facebook And Why They Share It
Tags:
(Posted on Jul 9, 2013 at 08:09AM by William Cosgrove)
Do yo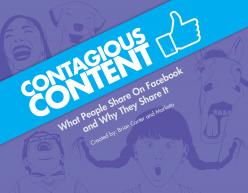 u have an uncontrollable desire to yell, "KABAMA-LAMA!!!" more frequently than you already do? Then you definitely need to create Facebook posts that get more shares. Because when Facebook page admins discover one of their posts has 'gone viral', they can't control themselves. They yell out strange phrases. They fist bump, give themselves a high five, and show off their really bad dance moves. Hopefully they have someone in the office to share this with. Otherwise the accounting department sees it and starts looking for irregularities in the social media side of the ledger.
In this ebook, created by Marketo and social media expert Brian Carter, we're going to teach you how to create posts that more people will want to share. The ebook includes:
Facebook post best practices
Real Facebook case studies
New research on how people interact on Facebook
Information about the marketing ecosystem on Facebook
Discussion of the concept of virality and whether it's truly possible on Facebook
Tips for creating highly sharaeable posts
Information on what mistakes make posts unshareable
And for the geeks out there we go into excruciating detail about the research we conducted. Download this eBook now and learn everything you need to know to create highly shareable posts for Facebook
http://dealernetservicesonline.biz