Autospeak-Straight Talk contains articles covering digital and social media marketing social communities and events marketing
What is Webrooming? Boost Your Retail Sales
Tags:
(Posted on Jul 2, 2014 at 04:33AM by William Cosgrove)
By Rieva Lesonsky, CEO of GrowBiz Media


Are you a small retailer in a cold sweat about showrooming? This trend where customers browse in-store but then buy products online, began striking fear into retailers' hearts a few years ago.

Who wants customers coming in, trying on or feeling the products you offer, and then buying them at a deep discount from Amazon or some other site?

The trend was especially unsettling for small, independent retailers. While big national chains with huge volume may be able to afford to price-match online sellers, independents are less likely to be able to do so without losing their shirts.

But a new report from Merchant Warehouse suggests that instead of stressing about showrooming, small retailers should welcome "webrooming."

What is Webrooming?

The reverse of showrooming, webrooming is when consumers research products online, then come into a physical store to buy them.

Webrooming is even hotter than showrooming – and it's creating new opportunities for brick-and-mortar retail stores.

What You Need to Know About Webrooming

It's more popular than showrooming.

Some 75 percent of men and 63 percent of women webroom, compared to 53 percent of men and 40 percent of women who showroom. By other demographic measures, such as age, consumers are also more likely to webroom than to showroom.

What might surprise you is to learn that consumers aged 18 to 36 are equally avid webroomers as those aged 49 to 67. Sixty-nine percent of both groups webroom, but only 50 and 44 percent respectively showroom. And while 90 percent of showroomers have also webroomed, just 60 percent of webroomers have showroomed.

Why Do Consumers Webroom?

Particularly when they could just as easily order a product online – why add that extra step?
47 percent don't want to pay for shipping. To make sure you capture the sale, try offering coupons good only for users who visit your site, then buy a product in-store. Or allow customers to order online and pick up in-store to save on shipping.
46 percent want to see and touch a product before buying it. This is especially important with "sensory" products like home furnishings, clothing and cosmetics. Encourage customers to test products in-store, and create displays that are tactile and inviting.
42 percent want to check in-store availability online - then go to the store so they don't waste a trip. Look into an eCommerce system that has this capability for your store, and educate employees about the importance of making sure data is accurately maintained so customers aren't disappointed.
37 percent want to be able to return products to a physical store. You can capture both online and in-store sales to these consumers by offering the ability to buy online and return in-store.
23 percent don't want to wait for delivery. For those impatient consumers, be sure you have in-store availability information on your eCommerce site so they can check it out. Make sure that your clerks have accurate inventory info at hand in case the customers call the store as well.
The bad news is that 36 percent of consumers will ask you to price match online prices – so should you?

That's up to you. Merchant Warehouse suggests doing it during especially competitive times, like the holidays. However, be aware that information spreads rapidly on social media today and if you price match for one person, he or she is likely to tell friends who will then expect the same treatment (and may badmouth you if they don't get it).

If you do price match, you may want to set limits such as price matching one item per customer or deduct a certain percentage from the price without actually matching. That way, the customer is still getting a deal while also getting the product quickly.

Check out the graphic below for more.
Key Takeaways From 5 A/B Tests With Significant Results
Tags:
(Posted on Jun 28, 2014 at 05:16AM by William Cosgrove)
By Jamie Smith

Interested in some real-life evidence of how A/B testing can generate significant lift in profit?
A/B testing is not something you do once and then forget about; it's an ongoing process to extract the maximum conversion rate for your website. It's a process that includes testing every last detail to find the optimal layout, text, and images for your site. Sometimes, even the smallest changes can yield significant results.
Let's take a look at five A/B tests with significant results.
1. Customer Testimonials
You can write copy at length about how your product or service will benefit your customers and do wonders for them, but third-party credibility is much more influential.
With that in mind, how would customers respond to impartial reviews from actual customers? Could the positive experience of previous customers help eliminate any apprehensions from the prospect about buying the product?
These were the questions asked by ecommerce store Express Watches. In their A/B test, they added a small widget below the Add to Basket button, where genuine customer reviews were displayed.
IMG testimonials visual website optimizer.png
The results were game-changing for the business. The positive customer reviews reduced buyer objections and boosted their sales by an impressive 58 percent.
The best thing about customer testimonials is they are incredibly easy to implement – just add them to your site or install something like the Trust Pilot widget.
Takeaway: Always use positive customer testimonials as social proof since third-party reviews carry much more weight than what you write about yourself.
2. Higher Prices = More Revenue (Sometimes)
Not all A/B tests require you to tweak your website's design; one of the simplest things you can test is your pricing strategy.
It doesn't take a rocket scientist to determine that when you reduce your prices, you will generally make more sales, and vice versa. However, less certain is the impact the change in price will have on your bottom line – will your monthly revenue be better or worse for the pricing change?
That's where the economic concept related to elasticity of demand comes in.
To explain this further, let's take a look at a pricing A/B test Six Pack Ab Exercises ran.
Uncertain as to whether they were leaving money on the table, owner Carl Juneau tried increasing the price of his product from $19.95 to $29.95.
Although the number of conversions fell by 9 percent, this was more than offset by the additional 50 percent revenue he was receiving per conversion. In time, this simple price change would allow him to bank 36.48 percent more revenue.
Now, increasing your price won't positively affect your bottom line in every case – in some cases alower price will yield a higher profit – but it does highlight the importance of finding your profit maximizing price.
Takeaway: Pricing strategy is part of A/B testing. Test higher and lower prices to see what brings in the most revenue and profit.
3. Trust Symbols Boost Conversions
With all the scam reports out there, online shoppers are understandably cautious about handing over their credit card details willy-nilly. You need to find a way to put their minds at ease. After all, would you buy something from a website you don't trust?
Credibility and trust is something that you develop over time, just like in a dating relationship. But, there are ways to increase the trust level of your website, even if you're new to the Internet.
Bag Servant identified lack of trust as a primary reason for low conversion rates and small order values on their site, and set about implementing an A/B test to improve performance.
Initially, Bag Servant was dependent on social proof, and prominently displayed a badge highlighting their 4,000+ strong Twitter following in an attempt to establish trust.
This wasn't working.
For their A/B test, they replaced the Twitter followers badge with a WOW award badge they had received.
Because this badge was a relatively well-respected symbol in the industry, this improved the site's credibility and helped removed buyer's doubt.
The result? Conversion skyrocketed more than 72 percent.
Takeaway: Always look for ways to increase credibility on your site. This can be with awards, social followers, testimonials, or SSL trust symbols like Verisign, Hacker Safe, or McAfee.
4. Know Your Audience
You might think you understand what your audience wants, but just how well do you really know them?
Product quality, guarantees, offers, price, and shipping fees matter to all consumers. The bigger question is what matters most to your customers.
Smiley Cookie, a niche e-store, sells fresh, customized cookies as gifts for special occasions.
On their website, they wanted to add a new value proposition to help boost sales. They ran an A/B test to help them choose from the following:
Next-day shipping.

Discounted price.

Free shipping on orders above a certain value.

Fixed rate shipping for any order value.

High quality, handmade cookies.
Smiley Cookie had expected that customers would be most responsive to the value propositions on price (discounts) and quality (handmade cookies).
But guess what? There was a surprise winner: next-day shipping.
How did that happen?
Because most customers tend to purchase cookies as a gift (and gifts are almost always last-minute things), making sure it arrives on time is imperative. Throw in the fact that cookies are perishable and need to arrive fresh, and perhaps the results aren't so surprising after all.
That's not to say that next-day delivery is the most important factor to your audience. It does show, however, that understanding what your audience really wants is vital for getting results with your A/B tests.
Takeaway: You need to find out what matters most to your customers and highlight that aspect of your product on the landing page or in the offer.
5. Accepted Best Practices Don't Work Every Time
Although a bit of logical thinking can often predict the outcome of an A/B test, ignorant Internet surfers love nothing more than throwing up anomalies that defy the conventional wisdom.
Here are four testing tips used to generate more revenue.
Remember, just because something works on one site – or even the vast majority of sites – doesn't necessarily mean it will work with you.
Let's look at an example to highlight this point: the Vendio signup form.
Now, any guide to CRO will tell you that an embedded signup form on the homepage will boost conversions; after all, if it takes fewer clicks for a user to register, they ought to be more likely to do so.
Sensibly, this was the approach Vendio took when first designing their layout.
Just to ensure they were taking the right approach, though, Vendio A/B tested their embedded form against an unconventional alternative: users would have to click an extra button to reach the signup form.
Surprisingly, this worked! With one extra step added to their conversion funnel, signups per visitor increased by 60 percent.
Takeaway: Don't blindly accept best practices. Find out what works best for you with independent testing.
Wrapping Up
Conversion rate optimization isn't an easy technique to master, particularly when there is such a wide range of variables and factors that go into testing.
And just because you've managed to increase your conversion rate doesn't mean you get to rest, especially if there are any major aspects of your site that haven't been tested. If you only focus on one page, you will be leaving money on the table.
Most importantly, the cost-per-click (CPC) to bring a visitor to your website is increasing and if you don't improve your conversion rate, your cost to acquire a customer (CPA) will continue to rise. Therefore, never stop testing, because even the smallest lift can yield big-time changes to your bottom line.
How Employee Advocacy Builds personal Brands
Tags:
(Posted on Jun 24, 2014 at 06:19AM by William Cosgrove)
By establishing an employee advocacy program, companies can strengthen their own reputation and brand, while enabling their employees to do the same.

It is widely known that engaging your employees is a very effective way to improve brand perception. The obvious question is why would an employee want to take part in helping their company in marketing or brand building? What does an employee really gain by participating in an employee advocacy program?

One compelling benefit for launching an employee advocacy program is the clear dual value provided to all constituents. These programs, when executed correctly, are a true "win-win" for both brands and their employees. The benefits to the marketers are obvious; by tapping into the collective trust and amplification power of their employees, brands can generate broader awareness, amplify their marketing campaigns, and build their reputation via trusted voices in the market. The benefit to employees is their ability to authentically participate in their company's future while also developing and building their personal brands.

What Is a Personal Brand?Just as companies have their own unique brand and stories, so does every employee that works at the company. The employees' personal brands are built on their experiences, passions, and the social connections they are able to develop within their business and social circles. Individual personal brand is what can truly differentiate an employee from other people who work in the same industry and also can highlight what makes them unique or valuable to a market, industry or company.

One of the best ways to construct a personal brand is on social media. Employees can build profiles that showcase their experience and knowledge, connect with relevant people in their industry, share content, and engage in conversations about their industry, career, or passions. The social media channels that should be used will vary, depending on the employee's industry, department, and passions. But as a starting point, LinkedIn and Twitter are ideal channels for most professionals.

Why Do Employees Need to Build Their Personal Brand?A personal brand doesn't just focus on someone's current position, but on one's long-term career and interests. All of the content shared, conversations joined, and connections made are documented on these channels and stay with the employee throughout their career. Over time, these individual components come together to form one cohesive story and personal brand.

Having a strong personal brand shows potential employers, industry influencers, prospects, and customers that an employee understands the industry. By consistently sharing and engaging with relevant content, employees can show that they're not only intelligent and knowledgeable about their industry and current company, but that they have social media smarts as well. Those qualities are all key things employees need for long-term career development and growth.

How Does an Employee Advocacy Program Help Employees Build Their Personal Brand?While employees might be eager to increase their social following and engage with connections, it is time-consuming and may not seem natural for them at the beginning. As they develop themselves and get involved in their employer's advocacy program, they can be empowered to become a trusted voice in the market. The best employee advocacy programs ensure employees are provided interesting and relevant content that helps them stay on top of the topics and verticals they are interested in, while also ensuring they position themselves as true thought leaders and innovators in the market. Employees should be able to tap into the rich marketing and content resources provided by their employer and share those articles, ideas, and multimedia that they find most compelling, and that is most compelling for their audiences.

Even if employees are passionate about their role and company, as advocates should be, they will eventually move onto other opportunities. By establishing an employee advocacy program, companies strengthen their own reputation and brand, while enabling their employees to do the same.

By Russ Fradin
What Can We Learn From Events Like the World Cup?
Tags:
(Posted on Jun 21, 2014 at 05:59AM by William Cosgrove)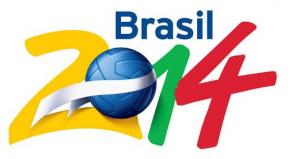 The World Cup an event that occurs once every four years is one of the greatest sporting competitions on earth. Large events like this are fun and entertaining but also give us a unique opportunity to study in "Real Time" how advertisers and businesses are leveraging their brands, where they are concentrating their efforts and across what medias they are having the greatest impact.

Today's technologies are playing an increasingly important role in the ratings for popular events. According to ESPN, during the World Cup's first three days, 65% of the audience viewed it via television only, while 24% of consumers combined viewing TV with other media platforms and 11% watched exclusively through a non-TV platform. 

Popular events and campaigns give us insight into which medias are dominating and the tremendous impact that the internet has today on how information is processed and shared.

What we can learn from these popular events is how people are reacting to them via these media channels and what devices they are using which can help us in planning where and how to concentrate our own efforts in promoting our brand and content across these media channels.

According to a Crowdtap poll of more than 850 men and women in May, the poll found that the Facebook  at 65% and Twitter at 17.6% are by far the preferred social channels viewers use to share ads, updates and  message about their favorite brands and teams to friends and family.

"Although different platforms (Facebook, Twitter, LinkedIn, etc) work best for different activities. When it comes to fostering a community or organizing an event, Facebook is key. And nothing beats Twitter for "day of" promotion of your event." Ritu Sharma Co-Founder and Executive Director of Social Media for Nonprofits.

Also, Social Communities are redefining the customer experience and how businesses interact with their customer base by taking rewards programs, customer service and feedback to a whole new level. Onsite Social Communities shift customer support and service to being part of the brand marketing mix.

Likewise according to Crowdtaps poll cell phones at 58.4% and computers at (58.1%) were evenly split in devices of choice with tablets coming in 3rd at (37.5%)

It becomes obvious, as events like these point out, how important digital marketing and mobile has and continues to transform media communication as a whole and what is today:

* The social channels where the most engagement is presently taking place and

*From which devices all of this communication and engagement is being received and shared.

To shed some perspective on all this sharing, according to Nielsen's latest Global Trust in Advertising report, which surveyed more than 28,000 Internet respondents in 56 countries, 92 percent of consumers around the world say they trust earned media, such as recommendations from friends and family, above all other forms of advertising—an increase of 18 percent since 2007.

Online consumer reviews come in second as the most trusted source of brand information and messaging, with 70 percent of global consumers surveyed online indicating they trust messages on this platform, an increase of 15 percent in four years.

Global events like these give us a unique opportunity to get a broad and current picture of where we might want to consider concentrating our marketing resources most effectively and the diverse and incredible ways all this technology is impacting our lives and the future of commerce.

By William Cosgrove
Smartphone is the Godzilla of Global Goods
Tags:
(Posted on Jun 17, 2014 at 05:00AM by William Cosgrove)
Talk about a growth market. A new survey by eMarketer indicates that smartphones are where the action is: by the end of 2014, 1.76 billion people are expected to own and use smartphones monthly. That's growth of more than 25 percent over 2013. And that is one global Godzilla.

The data indicates that by 2017, more than one-third of all people around the globe will be smartphone users. eMarketer's estimates for smartphone users tally the number of individuals who own and use smartphones (not the number of smartphones each of those individuals might have).

In fact, smartphone usage has already saturated more than half of the population in many countries—or will in the next few years.

"By 2015, we project that 15 countries worldwide will have seen more than half their populations adopt smartphones," said Monica Peart, senior forecasting analyst at eMarketer. "The embrace of this technology among the approximately 500 million people in these countries who will be using smart devices by the end of next year will have a significant influence on media usage, ecommerce, and marketing."

Consumers in Asia-Pacific will account for more than half of all smartphone users this year, eMarketer estimates, totaling 951.0 million.

South Korea is the world leader in terms of smartphone penetration, where smartphones were in the hands of more than half the citizens by 2012. Australia followed closely behind, becoming the only other country in Asia-Pacific to have more than half its population using smartphones in 2013.

Japan is expected to reach the 50 percent tipping point in 2014. Though China will not reach majority-smartphone status until 2018, its smartphone user base is already the largest in the world by far—totaling 521.7 million this year.

Western Europe—the region with the second-largest number of smartphone users, with 196.6 million in 2014, eMarketer estimates—saw three Nordic countries reach 50 percent penetration last year, and this year, the Netherlands and UK will join them. In 2015, a raft of other countries, including the rest of the EU-5, will make the majority smartphone jump.

Like the UK, the US will also reach majority-smartphone penetration among its population this year, a major milestone for two of the most advanced internet markets in the world. The US remains the second-largest smartphone market worldwide, behind China, totaling 163.9 million users in 2014, eMarketer estimates. The US will retain that status until 2016, when India is projected to nab the second place spot. Canada will be soon to follow, with smartphone users surpassing 50 percent of the population in 2015.

By Michael Essany
Also read Your Mobile Solution-Don't get it wrong
Social Media Is an Equalizer, When You Make You Make the Time to use It
Tags:
(Posted on Jun 15, 2014 at 05:23AM by William Cosgrove)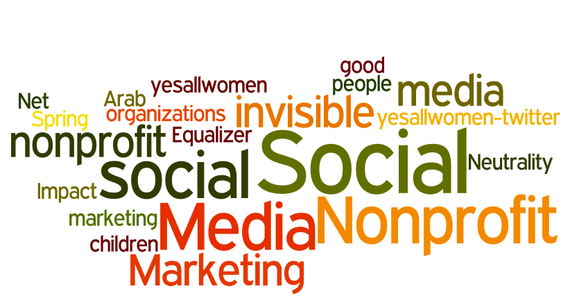 As we're being pulled in so many directions, it's hard to find time to slow down and figure out a solid social media strategy -- but it's worth it. Here's why:

Assuming the net remains neutral, social media offers anyone the ability to be heard by hundreds -- even millions -- of people. It provides opportunity for a small nonprofit organization to be competitive with a major brand with huge marketing budget. When you harness that power through targeted campaigns, the results can be incredible. But even just understanding how social media works when it comes to spreading a message online can be enough, depending on how topical your message is. A little bit of creativity and timing can make a huge difference in amplifying your organization's reach and awareness.

#YesAllWomen

#YesAllWomen is a recent -- and powerful -- example of a well-timed hashtag giving voice to a larger concern. In response to the misogynistic killing rampage that happened in Isla Vista, California, the #YesAllWomen campaign "named a problem with no name" and gave voice to larger concern that resonates with a very large audience (probably just about half the human population, if not more).
Other campaigns have gone viral with unexpected immediacy as well, like the Egypt uprising, hashtagged #Jan25. According the Alyouka, the 21-year-old Egyptian who was the first person to Tweet out the #Jan25 hashtag, Twitter was instrumental in informing the world of events as they were happening:

"We use it to campaign and spread the word about protests/stands-hashtags are invaluable in that respect, and to share news quickly and efficiently, with our own 140-char commentary on them, and subsequently have conversations with random people/complete strangers. But most importantly, it allows us to share on the ground info like police brutality, things to watch out for, activists getting arrested, etc. A certain class of activists are armed with smartphones, which allow them to live-tweet the protests"

Understanding Options

But what if your cause isn't as politically or emotionally charged -- and what if it isn't in about something that's in the news right now? Well, that's where understanding how to work social media comes in to play.

Different platforms (Facebook, Twitter, LinkedIn, etc) work best for different activities. When it comes to fostering a community, organizing an event and reaching donors and volunteers consistently, Facebook is key. And if you want to encourage in-depth conversations with other professionals (and potential donors) around your cause, as well as volunteers, a LinkedIn presence is essential. And nothing beats Twitter for "day of" promotion of your event.

Social Media In Action

Seeing it in action helps. 24-hour giving campaigns have proven time and again that creating well-organized efforts offers BIG rewards. And there are many options to consider: regional, cause-specific, competitive, collaborative and even 48-hour options. The one thing they have in common are success metrics.

Let's say your nonprofit isn't ready for a 24-hour campaign or wants to start out on a smaller, more manageable scale - that works too.

Invisible People is a vlog that shares stories of homeless people and it's wildly popular - and all thanks to social media. Its founder, Mark Horvath, was unemployed for a year, previously homeless and had $45 to his name when he decided to start this effort, using Youtube as his platform. Since then, in his words,

"YouTube has featured me on their homepage. I was the first non-profit cause to speak at Twitter Inc. Google blogged about me a few times. I won a special Pepsi Refresh award at SXSW (South by Southwest) getting over 30,000 votes. The Canadian Government has commissioned me to travel to 24 cities and helpthem fight homelessness. I've had the chance to work with major brands such as General Motors, Hanes, British Airways, Murphy Oil, and Virgin Mobile to help connect them to an unsexy cause called homelessness."

Another effort, similarly named but very differently directed, that has found a voice thanks to social media is Invisible Children. They create films to document LRA (Lord's Resistance Army) atrocities and mobilize massive groups of people to help put an end to these atrocities. And their activist participation consistently numbers in the millions, thanks to highly organized mobilization efforts relying largely on social media marketing. It's amazing.

Cost Comparison: Social Media vs Traditional Advertising

Traditional advertising is expensive. Consider this: an ad on a Super Bowl commercial costs millions of dollars, but a quick-moving social media manager can take advantage of Super Bowl trends on Twitter and achieve comparable exposure for free (or the cost to promote a tweet, which is variable and an option for some folks with a budget to spend -- but certainly not necessary).

And even buying ad space from popular publishing platforms can take a toll. But social media is FREE when you activate your community and volunteers. Activate how? Ask them to participate on your various pages in a meaningful way; one that helps advance the conversation.

And beyond that, Facebook advertising offers extremely low cost options (as low as $1.00 per day) to reach your target audience. And its targeting offerings are fairly robust -- and expanding day by day.

Again, wild success stories happen all the time, and all because folks now how to use social media and plug away at it consistently. Can you really afford to NOT set aside a few hours to dig in to these options and sort out a few possibilities for your nonprofit when such massive returns aren't only possible -- but probable?

By Ritu_Sharma Co-Founder and Executive Director of Social Media for Nonprofits
Social Media and SEO Smackdown! [Infographic]
Tags:
(Posted on Jun 12, 2014 at 06:09AM by William Cosgrove)
Social Media and SEO aren't just different, in many ways they're opposites. Social appeals to people. Search engine optimization appeals to a robot. The speed, the reach, the measurement and the content that performs well are all very different.

Knowing the difference will help you decide what content to promote in which channel, how to spend your time, and where to set expectations.

Here's a breakdown of the differences (and similarities) between social media and SEO.
Speed
Social: Although growing a following takes time, social media posts appear instantly and results can happen within minutes.
 
Search: SEO is typically slow and uncertain. Even highly relevant pages take days to get indexed and rank. It often takes years to build up enough credibility to compete for the most valuable phrases.
 
Upper Limits
Social: There is virtually no limit to the number of people who may share a piece of content. If you've ever been part of a mini viral event, you know just how far and how fast things can spread.
 
Search: The amount of traffic a page will get from a search engine will never exceed a certain number. That's the number of people who search for that phrase each day. The search volume for the phrase is the maximum amount of traffic the page will get from search engines.
 
Topics
Social: Content that stirs an emotional response often does best, especially emotions such as anxiety, anger, and awe. See Brain Science and Web Design Tips for more information.
 
Search: Research-based content often performs best, such as detailed, how-to instructional posts, and articles that answer common questions.
 
Formats
Social: Visuals perform best in social media. Images and video are the most shared content on the web. Posts with images generate 53% more likes than average on Facebook.
 
Search: Long form text performs best. The average page that ranks high in Google has 1500+ words. See the Ideal Length Guidelines for more information.
 
Audience Intent
Social: Visitors from social media marketing are typically less likely to buy since they were likely browsing through a social network when they found you. But they are more likely to share and spread awareness. Social fans and followers often influence potential buyers.
 
Search: Visitors from search are more likely to be ready to buy, but less likely to share and interact. These visitors enter with a specific purpose, need, or question.
 
Effort
Social: Marketing with social media involves many short-lived actions. Most visibility and traffic happens within minutes. This is why social media requires a continuous, ongoing effort.
 
Search: Once it's working, search traffic can lead to durable visibility, creating an ongoing, passive source of visitors. Depending on the phrase and the page, high rankings may endure for weeks or months.
 
Measurement
Social: It's easy to measure social engagement. Shares, likes, and comments are all highly visible. But it's hard to measure reach. The total visibility and traffic of all social activity is not easy to report on. There are many platforms and each has its own reports. Social traffic reports in Analytics are not very accurate.
 
Search: It's easy to measure the reach in search engines. The total visibility and traffic from search is centralized in a just few reports, showing keyphrase, impressions, and clicks. But, it's harder to measure engagement. Keyword data at the page level is no longer provided. It's difficult to know which keyphrase led to which activity on the website.
 
Interdependence
Social: High ranking content brings search traffic that can drive follows, comments, and shares. Social media profiles often rank high. Google Authorship puts social right into search results.
 
Search: Smart SEOs know that ranking and links are the outcome of relationships. Blogger relations, PR, and many other search tactics are actually social activities. Skills such as list building, outreach, and pitching are critical to SEO.
 
Like Peanut Butter and Jelly…They're both about connecting with people. They both benefit from research and data. Social media and SEO come from different directions but end up in the same place: a meaningful connection with an audience.

What'd we miss? Got something to add? Share your view with other readers or let us know if you agree…

Hat tip to our designer over at Visual.ly for the infographic!

By Andy Crestodina Strategic Director at Orbit Media Studios
Futurecasting Latino Millenials And The New Initiative
Tags:
(Posted on Jun 10, 2014 at 06:25AM by William Cosgrove)
More organizations are paying attention to Hispanics and Hispanic Millennials are drawing a great deal of that attention for reasons discussed in our recently released project:
Hispanic Millennials make up the second largest Hispanic cohort living in the U.S. – accounting for 25% of all Hispanics
Hispanic Millennials account for a sizeable proportion – 21% – of all U.S. Millennials
Hispanic Millennials now make up the majority of Millennials in key DMAs
Our findings, like other studies on Hispanic Millennials, are captivating marketers to focus on this key demographic today. The present focus of most companies is on how to better market to Hispanic Millennials to get them to buy their products and services. However, after having pored through the detailed data underpinning the project, I realized there is more to this research than some supporting data points on the how to better market to Hispanic Millennials today. Hidden in the data is a fascinating glimpse into a future marketplace where organizations have to fundamentally change their approach to the Hispanic market.
I introduced the concept of "futurecasting" the Hispanic market in 2011. Futurecasting is a heuristic technique that helps envision future consumers, products, industries, competitors, challenges, or marketplaces; by combining forecasting and imagination to model future states.
Using the data in the Hispanic Millennial Project Wave 1 research, we can begin to futurecast Hispanic Millennials – looking at how Hispanic Millennials will impact the marketplace in 5, 10 and 20 years. Three key insights emerged: 
Hispanic Millennials will be very attractive consumers – educated homeowners with children, likely to own their own business

46% plan on completing college (vs. 31% of non-Hispanic Millennials)

47% (of those without children) say having children is a future goal 

Hispanic Millennials will drive business starts and entrepreneurship

47% of Hispanic Millennials perceive owning their own business as a strong indicator of success; 48% view it as a future goal.

Hispanic Millennials are the ideal brand advocates of the future

They are satisfied with their lives, optimistic about the future and have a strong belief in the American Dream

67% of them say they want to stand out as a Latino
Futurecasting Hispanic Millennials provides us a glimpse into a much different Hispanic marketplace than before. Historically, most organizations have focused their efforts on selling to Hispanics. However, as large, forward-thinking organizations begin to plan out their Hispanic "initiatives," this future Hispanic marketplace necessitates a new, more holistic Hispanic approach. Specifically, moving from one dimensional marketing to what I am calling "Three Dimensional Hispanic integration."
Three Dimensional Hispanic Integration Model
Marketing – Marketing to Hispanics has been the dominant focus of Hispanic efforts by organizations in the U.S. the last 50 years. However, there is an opportunity to centralize these efforts. One way is by leading with Hispanic insights – something I've described in my posts around Total Market Approach and the emergent opportunity for cross-cultural marketing.
Procurement – Many large Fortune 500s have developed sophisticated supplier diversity efforts over the last 10-15 years to increase the number of minority-owned – particularly – Hispanic-owned businesses they do business with. But the futurecasting exercise shows us the central role Hispanic entrepreneurs will have in driving new business growth. For companies looking to continue innovating, they will need innovative, young business partners and suppliers – many which will be Hispanic-owned. This necessitates raising the bar on supplier diversity efforts.
Hispanic Products – This is the keystone of Hispanic integration. Some CPGs and movie studios have experimented with this strategy. The idea is two-fold – create products and services that connect with Hispanics at a cultural level and involve Hispanics in the creation of new products and services. The studios have been starting to do this by cultivating Hispanic talent in front of and behind the camera. CPGs have tested out new products incorporating Hispanic flavors and heritage. However, companies will have to go well beyond one-off experiments and make this a central part of their corporate strategies, to leverage the large, attractive population of future Hispanic brand advocates.
By Jose Villa

Also Read:
Engage Hispanics A Quick Review Of What You Need To Know About Marketing To Millenials
Digital Marketing-Overwhelmed Yet?
Tags:
(Posted on Jun 9, 2014 at 05:06AM by William Cosgrove)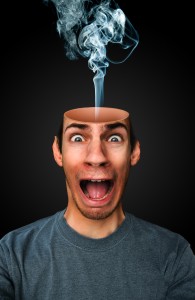 If you are actively seeking to understand digital marketing you already have an idea of how complex it has become. And you might have also read a horror story or two about false prophets dressed up in outdated and/or less than effective or ineffective garb touting quick fixes and cheap ineffective marketing techniques they market to the unaware and uniformed.

First of all if you are not familiar with a product or a service you should be seeking information and advice from various knowledgeable sources in order to make the right decision for you and your business. If you don't, as with anything, you open yourself up to investing in subpar or ineffective products.

Digital Marketing is an ecosystem where the seamless integration of a systems components is essential for its functioning - a central point where all the elements converge. Today you must approach it holistically.

The complexities and constantly changing landscape of digital marketing takes the right tools, specialization and constant study to be able to properly navigate, participate and be effective within it.

To help you better understand this complexity, here are a few points that highlight some of the intricacies of Digital Marketing and its constant evolution.

Having a Plan That Works

Its location culture, ideals and its people make every business unique. Every marketing strategy, therefore, must also be unique and to do that you must understand your company and your market.

You must have a strategy to generate interest for a specific product, service or idea. It's an assessment of each individual company, and a constant work in progress in determining which forms of digital marketing will work best for you.

Is your website up to date technologically with website design that is easy to navigate?

Just to scratch the surface on updated search engine algorithms did you know that bad web design and poor navigation will get you poor search rankings. Search engines are now watching people's habits in an effort to produce better search rankings.

So with that thought in mind sites that have good content, navigation and design are rewarded with higher organic search rankings because they stay longer and navigate deeper.

Compare that to a poorly designed web site that people simply land on the site and leave within seconds because of its look and or poor navigation – Google and the others as well, will now penalize poor design by lowering its ranking on the organic search lists.

Link Building

Did you know that it has become apparent that with the new algorithms used today, some types of link building can land you in trouble with search engines and possibly penalized you with lower page rankings and possibly being removed from search engine listings.

Today, if you want to improve your search engine rankings and attract new customers you need to engage people with good relevant content. This engagement will create the type of indirect links that the search engines are looking for today through comments, sharing and social interaction in its many forms.

It can't be all about you anymore it also needs to be about what is important to them-How they feel about something and what is going to draw their interest. It is about bringing them to you not just you going to them.

And don't think of web traffic as just coming from sites like Facebook, Twitter and Google Plus –to name a few - Because these are just a part of driving web traffic as you will see in a report released by Sharaholic on Organic Search traffic vs. Social Referrals covering November of 2012 thru November of 3013.

In the report they analyzed data collected over this 13 month period across their network of 200,000+ sites that reach more than 250 million unique monthly users. tracking the amount of traffic the top 5 search engines (Google, Yahoo, Bing, Ask, AOL) and 5 top ranked social media sites (Facebook, Pinterest, Twitter, StumbleUpon and Reddit) drove to publishers.

On average, according to the report, social referrals accounted for just 15.06% with Organic search traffic accounting for 41.45%.

But the importance for both is documented in a recent article on Search Engine Watch that research from Forrester tells us that social networks today have become a critical discovery platform and are now the second most popular channel for website discovery only behind organic search.

Citation Building

Citations are defined as references to your business name and address on other web pages, even if there is no link to your website.

Citations are a key component of the ranking algorithms of the major search engines. Businesses with a greater number of citations will probably rank higher than businesses with fewer citations.

Are yours uniform and up to date?

Web Site Optimization

Today this could be defined as a seamless integration of system components which is essential to be able to function properly - a central point where all the elements converge. The coordination required to synchronize all the functions of a web site can be overwhelming.

Are you overwhelmed yet?
---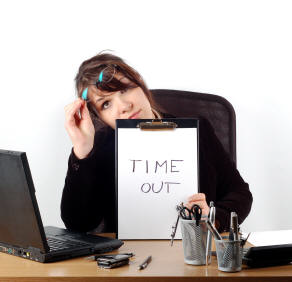 Web Page Optimization

"The web page is the most important social media development of all time. This is a weighty statement... but it's also a true one." Says Steven Aresenault, CEO of One Big Broadcast.

"No other form of content sharing has had such a dramatic--and long-lasting--impact on companies. These pages serve to inform and attract. They are the first impressions and the final thoughts. And using Search Engine Optimization (SEO) will reinforce what they do. Web page SEO is meant to increase a brand's visibility."



Social Media Integration

The world of Digital Marketing is constantly changing. Consumers are flocking to the Internet seeking information about their favorite brands and products. They want the immediacy of networking; they want the ease of web site posts; they want instant communication. 

And they're willing to give their loyalties (as well as their dollars) to companies that offer these things through social integration.

Social integration is the process of linking media forms to the Internet. It's meant to increase a brand's reputation, as well as subtly promote specific products or events.
. 
Consumers are now spending their time--and their money--online. They're seeking out company web sites, utilizing social media as a way to learn and buy. 

Social integration is linked to consumer awareness. Companies that embrace networking, blogging and more become part of an ever-expanding circle of accounts. They are connected directly to the demographics they need, bringing traffic to their sites.

A business that isn't integrated is a business that's losing money.

SEO and Social Automation Platforms

There are SEO and social automation platforms available that can save valuable time which translates into valuable resources. But the key to how they function is in their design and the team behind it who will be consulting on a consistent basis on changes and new developments and strategies that will keep you at peak performance.

Analytics

Measure, measure, measure. Analytics are an essential component required to measure the effectiveness of you marketing. You must be able to gauge where your marketing is being the most effective and adjust accordingly.

Your marketing company should be consulting you on a regular basis to help you understand the information contained in the analytics that they provided and work with you on adjusting to increase you marketing's effectiveness.

One article I read that made a good point that a company that does not offer analytics is a company be should avoided-. Good advice. And another pointed out that if they don't want to do an audit of your current marketing platform before they start making suggestions or giving you prices-Walk away-More good advice.

As a business you must understand the enormous impact of all this is too great not to have some knowledge so you can at least ask the right questions and stay informed on a continual basis. This is not something that without some knowledge you just sign up for and forget-it is a process that must constantly be monitored and adjusted to maintain and improve its effectiveness.

These are only some of the components that are involved in structuring and executing an effective online presence and digital marketing program. Content and strategies must be constantly changing and adjusted to keep up with new Technologies, Social Trends and Changes in search engines sophisticated algorithms.

Hopefully this made you aware of the complexity of the rapidly changing digital world of marketing and that you will delve deeper and get specialized competent advice to help make the best decisions for you.

William Cosgrove
How HSN is targeting Hispanics on mobile to gain a competitive edge
Tags:
(Posted on Jun 5, 2014 at 04:48AM by William Cosgrove)
HSN's innovative Univision partnership to reach Hispanic consumers via a mix of content and commerce across channels recently came out of beta, with mobile driving 60 percent of the awareness for the effort.

The home shopping network decided to double down on the Hispanic market after realizing several important areas of cross-over with its offerings. Recent findings from a PwC report suggest that mobile will play a bigger role for marketers in targeting the Hispanic market, with these consumers more likely to access coupons, bank, make a payment, watch videos, use location-based apps and text more than non-Hispanics.

"The Hispanic strategy as a focus has really been in the last year," said Sean Bunner, vice president of new business development at HSN, St. Petersburg, FL. "HSN has traditionally not targeted a particular demographic or even local regions.


"I have not seen people focusing on this as much," he said. "There are a lot of reports revealing things like that Hispanics shop at The Gap and a lot of the places that other people like to shop so I think that people rest on their laurels and little bit and say , 'Oh, that traffic is going to come here.'

"When you dig a little bit deeper, loyalty to a brand or a retailer is significantly higher in his population than to the general population. I think being a leader and being ahead is really going to be an advantage of HSN over time."

Late in 2013, HSN and Univision launched in beta Boutique Univision, una tienda de HSN as a fully-integrated experience promoting HSN products and supported with a comprehensive marketing campaign across HSN and Univision television, digital and social media channels.

Now that the responsive Web experience has come out of beta, the commerce element is fully supported by HSN.

Here, Mr. Bunner discusses why Hispanics are an important demographic for the brand going forward and how it is tailoring the HSN experience to meet the needs of these consumers.

Besides the growth in the Hispanic market, what other factors encouraged HSN to make this demographic a strategic focus? 
HSN really focuses on women and an upscale woman who is a shopper. Her lifestyle and home are important to her.

As we looked a little deeper into the Hispanic market, there are more than 11 million Hispanic women in the U.S. that are over 35 and that group is growing four times faster than the U.S. population. As we look to get the message of the HSN brand out, it is a very important group for us to reach.

A lot of the categories or the software side that HSN accelerates on , products for your home, electronics, mobile, fashion, entertainment, community, things that if you pull any marketing study related to Hispanics, you are going to find those words and use cases, those are all things that are a part of our business.
---
We saw a lot of parallels in our business, we saw a lot of parallels in our strategy.

To kick that off and the public facing side of the strategy is our partnership with Univision and that site, Boutique Univision, which we launched and are growing with Univision.

What role and how big a role is mobile playing the Univision partnership? 
It is a centerpiece and more so in the future. I don't know that all retailers are seeing this, but HSN with the type of customer that we have that is very engaged, we obviously sell a lot of electronics and have a big part in educating our consumers in how to use them.

Mobile is a very vast part of our business. It is now over 50 percent of our entire business. It is becoming the majority of all of our digital traffic.
We were already focused on mobile. This customer, a lot of times it is the primary device that they see their world through. So it is a nice marriage. We didn't have to change our strategy, we just kind of had to direct our strategy in cooperation with Univision.

How are you making consumers aware of the program? 
One of the components of our deal is that we get guaranteed placement across Univision's digital properties in shows like Despierta America.

On the digital side, it is twice the weighting that you would normally see in a campaign to mobile versus desktop. There mobile ads appearing on Univision mobile properties directing them to the boutique.

We are seeing more than 60 percent of the awareness for the experience coming from mobile within Univision's network. That is significantly higher than a typical campaign. That is an early learning. We want to evolve through how conversions look across channels.

Increasingly in the future, the actual commerce store itself is going to have more and more of a specific place in mobile. We have the exclusive right to power their ecommerce store.

The site has a combination of things that are specific to their network.

Right now, we have a World Cup promotion with Coca-Cola that we wouldn't necessarily run on HSN. And then we have the best curated everyday assortment of products that we think are right for that audience.

The site is also part of their Web site but it is fully powered by HSN. The transaction itself happens on HSN.

Increasingly in the future we will probably take that transaction to Univision, but right now you come to HSN and then check out through normal HSN methods.

Were there any challenges in bringing this experience to the mobile user? 
There are always challenges and that space is evolving. Responsive design is something that we have been doing for some time. That enables us to have it not be a science project every time that we want to figure how do we make the experiences relevant and work the right way for the consumer.

Responsive design is where we are at now. In the future, we will look at is there a custom experience that is right for that consumer on Univision that is mobile specific.

You know how difficult content management is on your own properties but doing that with another large media company – so we worked through a lot of that process. The site we launched is now fully powered by HSN. We have the ability to update content in real time. That is evolving along with our merchandise strategy throughout the summer.

How is the site catering to the needs of the Hispanic consumer? 
Experience is perhaps the most challenging part of this. Univision knows how to do their experience that is relevant for their customer, we know how to do ours. So that has really been a lot of the learnings for the first six months, is marrying those two. We know that we have to look and feel a little bit different to be relevant in the future. It is nice to learn that from a company like Univision.

We are looking at when should be doing something like site translation, when should we have other Hispanic specific options at each stage, we will learn that through our partner.

An early example was our exclusive launch of the Sofia Vergara fragrance. We took some exclusive access to that community.

There are some products that we sell – national brands, beauty products – that are perfect for that audience. There are other areas where we are going to have holes and whites spaces. So learning that now and heading into the back half of this year, we are really trying to bring on the right partners and bring brands that will be relevant to that audience.

How do you expect the strategy to evolve going forward? 
The learnings that we are going to get during ht rest of this year on usage patterns, I am particularly interested in. There are two ways to cut it: the device itself – pc vs. tablet vs. phone - and then the application itself - is it an app or a mobile site.

We see on our site differences that are sometimes dramatic in the categories and the percentage of sales for electronics vs. fashion, for instance.

We see pretty significant differences between the HSN app and the HSN mobile optimized sites. I want to see, do I see those same kinds of learnings on the Univision side. And then really how do we adjust heading into 2015 to be more relevant and more targeted.

By Chantal Tode

See Slide Show