Autospeak-Straight Talk contains articles covering digital and social media marketing social communities and events marketing
The Often Forgotten Ingredient For Measuring Content Marketing
Tags:
(Posted on Jul 30, 2013 at 05:57PM )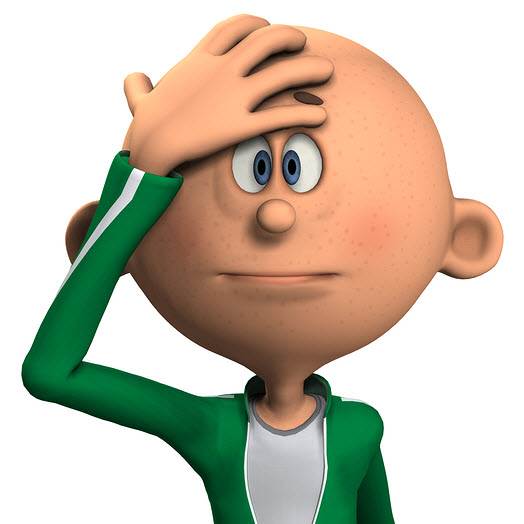 Content marketing is now a way of life for B2B businesses. It's one of the primary ways B2B marketers generate and nurture leads, establish thought leadership, build their brands, expand their social following, and engage with and retain customers.
If you're a B2B marketer, this probably isn't news. We've been reading and hearing about the importance of content marketing for years. But it was still good to see the importance of content marketing confirmed in a recent 2013 study by the Content Marketing Institute, which found that 33% of B2B marketing budgets are now allocated to content marketing, which is up from 26% in 2011.
Content marketing has certainly arrived. But with increased budget comes increased scrutiny from executives and higher-ups. And getting management to buy in to the importance of content marketing – and the necessity of increasing their investment in it – can be a challenge. It's now no longer good enough to create engaging content, you have to be able to prove its ROI, and that requires the right data and tools.
Proving content marketing needs data
Good marketing teams are able to show how their content is having a positive impact on the following.
Web traffic

SEO

Social media followers

Newsletter email lists

Blog subscribers

Email open and click-through rates

Video views
Measuring that data is a good start, but while those numbers are useful in understanding the types of content and topics your audience enjoys, they aren't going to impress most executives.
Better marketing teams can show how their content is having a direct impact on lead generation. Being able to demonstrate that this eBook or webinar generated X amount of leads usually gets an exec's attention, but this usually isn't enough to convince them that your content marketing budget is worth increasing (or, in some cases, justifiable as it already is).
Show me the money
That's why the best marketing teams are the ones that can prove how those leads from content marketing are impacting revenue. For CEOs, revenue is everything.
They need to see the money.
It's the key figure that will get them not only to buy in to the value of content marketing, but also to approve an increase in your budget.
Three essential analytics tools
Being able to prove how content marketing is impacting revenue requires three analytics tools. The first two are a marketing automation tool and a CRM system.
1. Marketing automation
Marketing automation tools like Marketo, Eloqua, or Pardot enable you to capture leads from web forms and to tie those leads to the marketing source that referred them. This means that you can create reports on how many leads each of your eBooks, white papers, webinars, and other content generated, as well as the email, web page, social media post, blog, video, PPC ad, SEO term, or other source the lead used to find you.
2. CRM systems
What's more, when you integrate your marketing automation tools with a CRM system like Salesforce.com or SugarCRM, you can track each of those web leads through the sales cycle. And that means being able to prove to execs that your content marketing has generated X amount of web leads, Y amount of opportunities, and Z amount of revenue.
So what tool is often missing?
The often forgotten analytics tool
The data available from a marketing automation tool integrated with a CRM system can be very powerful, but if that's all you are using to defend your content marketing, you aren't doing it justice.
That's because all you are measuring are the opportunities and revenue from web leads. You aren't capturing the inbound phone calls your content is also generating, and this is problematic for two big reasons:
You might not be getting credit for a ton of content marketing leads. If someone reads a blog and calls sales, for example, or calls after watching a video, reading collateral from a trade show, or getting a nurturing email, you can't prove it.

Inbound phone calls are often from leads who are ready to engage with a sales manager, and therefore more likely to become revenue than a web lead. Phone calls are the leads you most need to track back to your content.
That's why the third analytics tool every B2B marketing team should use is a call tracking tool. Call tracking tools enable you to include unique trackable phone numbers in your downloadable and printed content, videos, trade show presentations, emails, ads, and direct mail blasts to measure the calls they generate. Even if a lead visits your web site before calling you, call tracking tools can still tell you how that caller found your site and the web page or blog posts they called from.
Integration is key
And like marketing automation tools, you can integrate call tracking tools with your CRM system to follow each phone lead through to revenue. By using all three analytics tools together, you can share detailed, accurate reports on the impact your content is having on the business's bottom line. It's an extremely compelling defense of content marketing that CEOs can understand. Plus you have the more granular data marketing teams can use to understand what content is working and what isn't in order to make improvements.
Guest Author: Blair Symes from Ifbyphone. To learn more about call tracking and improving your content marketing ROI, you can download the white paper, "Tracking Phone Leads: The Missing Piece of Marketing Automation."
Learn how to  create contagious content
My book – "Blogging the Smart Way – How to Create and Market a Killer Blog with Social Media" shows you how.
It is now available to download. I show you how to create and build a blog that rocks and grow tribes, fans and followers on social networks such as Twitter and Facebook. It also includes dozens of tips to create contagious content that begs to be shared and tempts people to link to your website and blog.
I also reveal the tactics I used to grow my Twitter followers to over 170,000.
Read more about it here where you can download and read it .
Written by Blair Symes

DealerNet Services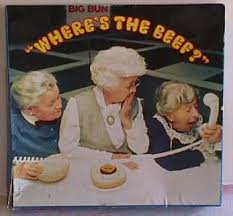 There have been a lot of postings and discussions over how best to improve a Sales Organizations performance. I personally have written many of them.
One thing that they all have in common is the need to have the right people in the right positions and the need for Leadership.
It all starts with Leadership because a true leader will posses all the qualities needed to do the things necessary to make a business successful. Because a true leader is always striving to hit that next level of success and surrounds himself with other leaders who have the same goals.
True leaders are the people who can leave the emotion out of the equation. All emotion stems from insecurity and has no place in running a business or in life in general for that matter. Insecurity gets in the way of truly clear thinking and objectiveness that is the benchmark of a true Leader.

And this is where we hit the first wall to climb because in my career I have not met many totally secure people who fit the true definition of a leader.

You can have all the systems in place that are designed for success but if you don't have true leaders it won't matter how well the system is designed it will not function properly.

One big reason that Businesses today lack the leadership needed to build a truly successful business is the lack of compensation. This for some reason lately has become a dirty word in some circles.

All this touchy feely talk about remembering someone's birthday, giving extra time of and pats on the back in lieu of compensation is just placating the powers that be. Anyone who talks like this is either doing it so as not to upset clients or have never been in the trenches in commission sales trying to make a living-or both.
All this is good stuff but if it isn't backed up with proper pay for performance you will never attracted the true Leaders that can get the job done.

And other members of these circles are comprised Darryl, Darryl and Darryl (For those of you who remember) who are quarterly driven publicly owned companies that will do anything for a buck for Top Line and Bottom line growth. Doing more with less for the Bottom line and ethically questionable things to grow the Top Line. We have all seen it.
Unfortunately a lot of private companies have adopted the same kind of practices to their own peril which brings me to to "WHERE'S THE BEEF"

You can have all the proven systems in place that you want if you don't pay for performance the true Leaders will find another home in the same or different Industry. Because the real talent in sales can perform anywhere.
If you think about it and have studied or have been in the Automotive Industry long enough the forerunner of the 4 square, the track system, came along in the late seventies, early eighties.
This system owners thought, would give them the ability to hire any sales clerk off the street at lower compensation and get the same results as the real talent.

This didn't last very long and I know because I was one of the salespeople who left when they lowered commissions. On top of that, in the early eighties, I was making much more money as a Manager "then" than is being offered today. Add the rise cost of living into that and it gets ridiculous.

Before I went back on my own in 2010 I was making much more as a salesperson than most managers without all the responsibility.

The Commission Sales Industry is a unique Industry in the fact that commissioned sales is one rung below being self-employed. There are a very limited number of truly talented professionals in management or sales who can make it happen consistently.

You give me a group of talented professionals with a pay plan that is going to draw them and I'll take any system out there and make it seem like the best thing since sliced bread.

I recently wrote an article where I talked about compensation and even offered anyone interested in a "pay for performance" pay plan to e-mail me and I would gladly sent it to them.

I even gave an example of a Dealership who had this pay plan who had the highest front and back end grosses in their region and district and were growing sales.

I received "0" requests.

You can argue all you want about systems and team work but in the end if you  don't get off that diet your on and put the "BEEF" on the menu to attract the real heavyweights you are doomed to high turnover and mediocrity.
Written By Bill Cosgrove
DealerNet Services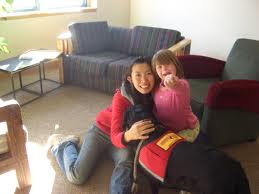 Human beings are social creatures and our lives depend on other humans. We are born unable to care for ourselves. We develop and learn about the world around us through others. Our connections to others are key not only our survival, but also to our happiness and the success of our careers.

And being social creatures comes the need to interact with others to reassure ourselves that we are liked, admired, respected; and noticed.

Then on April, 30th, 1993, it was announced that the World Wide Web would be free to everyone and the rest is history. Since then, the introduction of social network sites such as MySpace, Facebook, Twitter and even AOL in the beginning, to name a few, has transformed the way we communicate.
Along with the Internet Social media will probably go down as one of the major influencers of every generation since the Baby Boom generation and take its place as one of the wonders of modern time.

Between 2000 and 2002 the number of users on the internet grew a staggering 566.4% Nowhere else nor at any time in history has there been a forum even close to the scale of the World Wide Web.
WORLD INTERNET USAGE AND POPULATION STATISTICS
June 30, 2012
World Regions
Population
( 2012 Est.)
Internet Users
Dec. 31, 2000

Internet Users
Latest Data

Penetration
(% Population)

Growth
2000-2012

Users %
of Table

1,073,380,925

4,514,400

167,335,676

15.6 %

3,606.7 %

7.0 %

3,922,066,987

114,304,000

1,076,681,059

27.5 %

841.9 %

44.8 %

820,918,446

105,096,093

518,512,109

63.2 %

393.4 %

21.5 %

223,608,203

3,284,800

90,000,455

40.2 %

2,639.9 %

3.7 %

348,280,154

108,096,800

273,785,413

78.6 %

153.3 %

11.4 %

593,688,638

18,068,919

254,915,745

42.9 %

1,310.8 %

10.6 %

35,903,569

7,620,480

24,287,919

67.6 %

218.7 %

1.0 %

7,017,846,922

360,985,492

2,405,518,376

34.3 %

566.4 %

100.0 %
With all this connectivity we are now being faced with the loss of our privacy being subjected to Government agencies and even Employers spying on us and collecting information. By putting it all out there for everyone to see one should expect and understand that they are relinquishing their right to privacy to a large extent.

We use all this technology to interact with friends and family, to get the latest news and entertainment, and to research things we want to know about. It was only a matter of time before business saw the opportunities that Social Media offered.

Business saw the opportunity that getting involved with social Media would open up a huge potential resource. Social Media presented Business with ways to reach people in ways that were never possible with other forms of media. It allowed them to put a face to their business and to identify them in new ways.
But this new social medium also comes with risks that if they are not socially responsible in their advertising and communications or have any kind of misstep the consequences could be very costly.

It is all boils down to how you use it to your advantage or disadvantage. We are influenced by, and we are able to influence, people who we know as well as people we never met. We need to look at what social networks hold our interests and decided if the people we are interacting with are the people we want shaping our lives and careers.

We can influence others and gain recognition by posting blogs, getting involved in discussions, participate in forums and even help people by being a tutor online at a language site or any of the many sites available on the World wide Web.
Social interaction can open doors to job or other opportunities. You can meet like-minded people and have discussions with people who can give you new perspectives. The possibilities for whatever we are looking for or want to accomplish socially are limitless.

In the end, we need to take responsibility for how we act socially on the internet because in the end the internet as a social whole will make the final judgment on how it reacts to, responds to and accepts to what it is being disseminated.
Written By Bill Cosgrove
DealerNet Services
Meet Helpouts, Goolge's Secret Project That Turns Hangouts Into A Commerce Platform
Tags:
(Posted on Jul 26, 2013 at 07:23AM )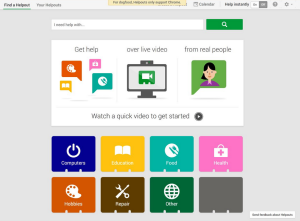 While its roots lie in search, today, Google wears many hats. From self-driving cars and wearable technology to social networking and mobile operating systems, there are few industries where the search and advertising giant has yet to make its presence felt. Lately, however, Google's expansion has taken a noticeable tack in a more singular direction: e-commerce.
With the outsized success Amazon and eBay have had building online marketplaces that seek to remove the barriers around buying and selling on the web, it was only a matter of time before Google decided to pull its chair up to the e-commerce table. Today, TechCrunch has learned via a tipster that Google has quietly been pursuing its marketplace ambitions under the auspices of a new platform that leverages its increasingly powerful cloud services to power live, real-time commerce.
The product, which has reportedly been named "Helpouts" and is currently being tested internally in Mountain View, will take shape as a marketplace that enables individuals and small and large businesses to buy and sell services via live video. With the capacity to connect merchants and consumers on both an immediate and scheduled basis, according to our tipster, the platform will allow sellers to create their own profiles and take advantage of reputation management, scheduling and payment features, while offering robust search and discovery tools for consumers.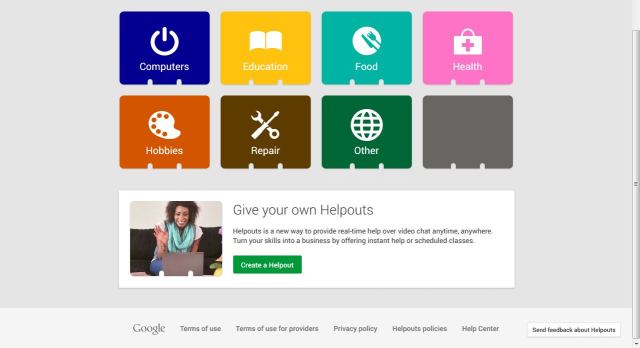 As its live video infrastructure is increasingly becoming the unifying backend for its expanding roster of real-time products, Google's new marketplace will leverage Hangouts to deliver services via live video. To that end, the platform will also come integrated with what could end up being a handful of Google products, particularly its young virtual wallet and payment service, Google Wallet.
From what we've heard, Google began internal testing of the product in late June, but may be at least a month away from a public release.
In the meantime, from what we can gather from leaked mockups of Helpouts, the platform seems reminiscent of eBay's recent efforts to expand
its own marketplace with the launch of Secretguru
, its concierge-style platform that allows merchants to offer a range of services directly to consumers — from business mentoring to beauty tips.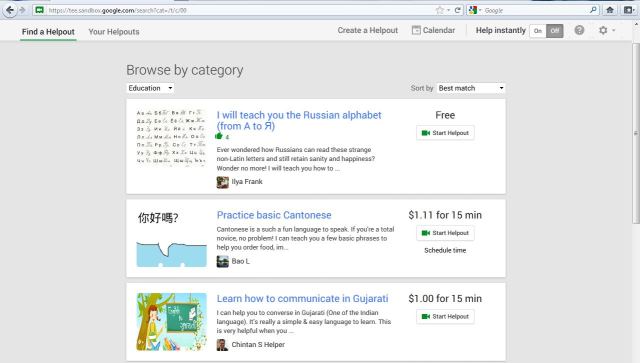 Part of the reason Amazon has sprinted out to such a commanding lead in the e-commerce market is its growing network of fulfillment centers and distribution warehouses, which allow it to produce that magic, online retail bullet of low prices, convenience and speedy delivery. Without a fulfillment network, Google's own local shopping ambitions seem to be taking a different shape. With Helpouts, Google, like eBay appears to be leaning into the territory of collaborative consumption marketplaces like, say, Zaarly, TaskRabbit and Live Ninja.

According to our source, Helpouts, like these startups before it, will cover a range of categories, including computers, education, food, health, hobbies and repair. One can then imagine services on Helpouts ranging from health consultations and fitness classes to appliance repair support and cooking lessons.

Google has also apparently partnered with a number of brands during internal testing, including One Medical Group, Sears, Weight Watchers and Alliance Frances, for example. At launch, the platform will also reportedly include an array of individual merchants and instructors as well, from yoga gurus to fitness teachers — all of whom will be able to offer both free and paid services to consumers via Helpouts.

According to our sources, with Helpouts, Google is looking to remove some of the barriers that have traditionally stood in the way of the seamless delivery of live services. For example, using Helpouts, a Spanish tutor from Argentina could offer language training to students in Japan, while a Yoga instructor in New York would be able to provide classes to a stay-at-home mom in Wyoming and an appliance repair shop could walk a customer through fixing a broken fan in their laptop — with an Internet connection being the only requirement.

Under the new, "One Google" Era, the company has begun to prioritize a greater collaboration or interrelationship between its products. With Helpouts, one could also imagine how the platform can act as a logical extension of Google's core search and ads business. For example, customers could connect to retailers and manufacturers to get recommendations and advice on product purchases — or receive guidance on how to set up their products.

This could work to shore up a nagging gap for Google: When it comes to product searches, people no longer turn to Google. It's all about Amazon. It also wouldn't be a stretch to imagine Helpouts connecting to YouTube to offer video or lesson playback or integrating with Google's nerd glasses.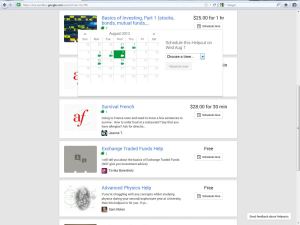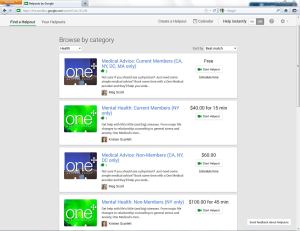 Of course, as with any Google product launch, life could be getting a little bit tougher for its smaller (and startup-y) competitors. There is a long list of businesses that either parallel or would directly compete with some part of Helpouts, whether it be
LiveNinja
,
PowWow
(which is, believe it or not, founded by a former Googler), Live Moka, InstaEdu, Shmoop and, perhaps less directly, platforms like Angie's List, Udemy, Skillshare, TaskRabbit, CreativeLive and Curious. Though, admittedly, some of these overlap more than others. When it comes to big data or resources that can be thrown into curating a service offering like this, startups are bringing a knife to a gun fight. Firstly, there's plenty of room for a more polished, higher-quality product in this space and, secondly, Google has video tech that's already been widely adopted by individuals and businesses. Not to mention, most startups can't hold a candle to Google's marketing machine.
Furthermore, according to our sources, Google has been building Helpouts in complete secrecy — well, until now — and few employees at the company were initially aware of the product, which has been developed by a team of two dozen engineers over the past year. Other than that, details are hazy. Perhaps Sergey and his secretive Google X unit are responsible. Only time will tell.  
 When it comes to big data or resources that can be thrown into curating a service offering like this, startups are bringing a knife to a gun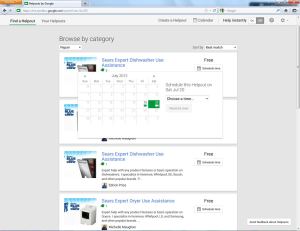 fight. Firstly, there's plenty of room for a more polished, higher-quality product in this space and, secondly, Google has video tech that's already been widely adopted by individuals and businesses. Not to mention, most startups can't hold a candle to Google's marketing machine.
Furthermore, according to our sources, Google has been building Helpouts in complete secrecy — well, until now — and few employees at the company were initially aware of the product, which has been developed by a team of two dozen engineers over the past year. Other than that, details are hazy. Perhaps Sergey and his secretive Google X unit are responsible. Only time will tell.
In the meantime, some may be wondering, if Helpouts is destined for YouTube (or at least HangOuts)-level adoption, or whether this is more of an experiment and it will just end up suffering the same fate as Reader or the geek-adored Wave. It's not totally clear just how much marketing spend Google is going to dish out or whether it intends for this to have mass-appeal, but based on what we're seeing, I would lean towards the affirmative.
Furthermore, while the type and date of the product's rollout remain unclear, we've heard from sources that Helpouts was recently the subject of a company-wide meeting, which suggests that at least a few Googlers are taking this seriously.
Stay tuned for more.
By Rip Empson
DealerNet Services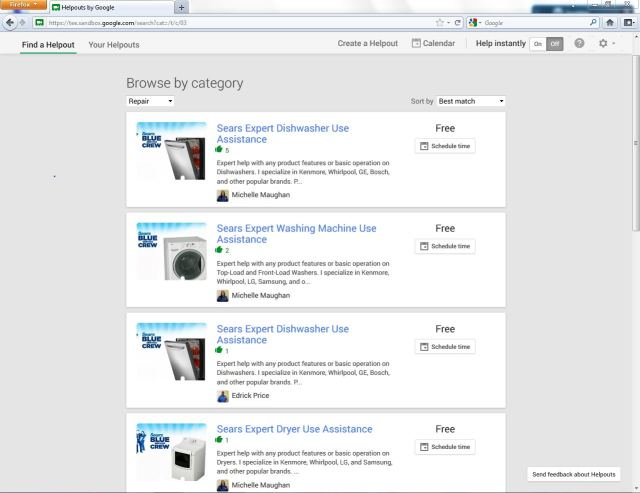 Photos Represent 93% Of The Most Engaging Posts On Facebook
Tags:
(Posted on Jul 25, 2013 at 11:22AM )
It turns out pictures aren't just worth a thousand words these days, but a few million Facebook likes, comments and shares as well. This isn't exactly news for people and businesses familiar with the site, as back in August of 2012,
SocialBakers
reported that 85% of the most viral posts on Facebook were of a photo variety. So where do things stand one year later?
According to the latest data, photos now represent 93% of the
top posts on Facebook
! That leaves status updates to generate only 3% of the most engaging content while links and videos each generate only 2%. It appears photos have completely taken over. Is it time for Facebook to merge Facebook and Instagram, forming one gigantic
Facegram
?
Videos used to do well on Facebook, but, since so many videos originate with Google's hated YouTube, which Facebook shuns, it's not surprising that videos, despite their popularity on the web, have faded away into oblivion on the blue giant. These days, posting links to useful webpages and articles on Facebook is also a lonely cause; you are the only one likely to see them. Status updates fare a bit better, but, if you really want your pals to see them, you better bleed your heart out.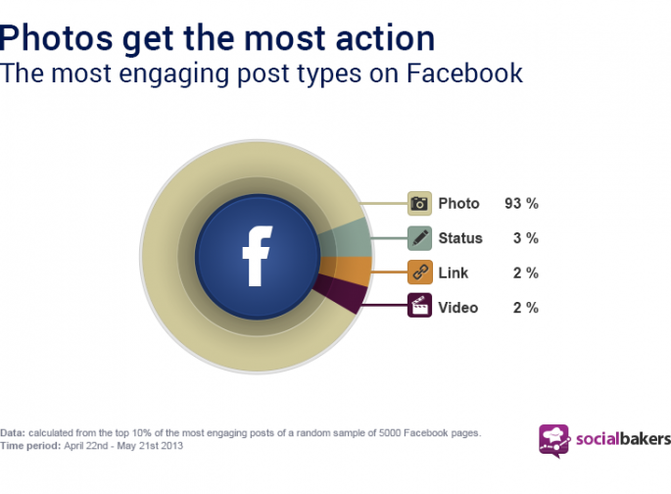 By
Daniel Zeevi
DealerNet Services
Why Your Company's Customer Experience May Be Falling Behind
Tags:
(Posted on Jul 24, 2013 at 12:53PM )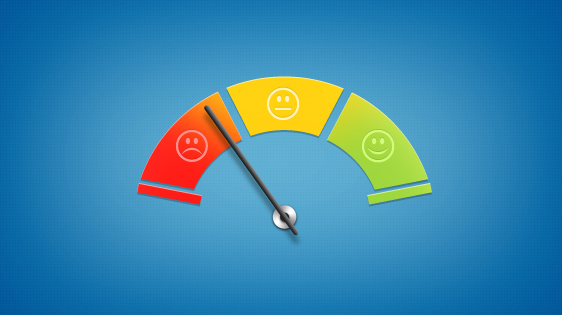 Regular readers of the Help Scout blog know that we love
research and statistics
.
I recently came across new consumer data from
Forrester
, a global research and advisory firm specializing in the customer experience, which features a number of shocking claims.

While many companies
think
that they are leading the charge with service quality and creating an innovative customer experience, the numbers tell quite a different story … in the eyes of customers, most companies are falling flat.

Today we are going to scrutinize
what
most companies are doing incorrectly and highlight
how
to fix these problems.
Avoid reading at your own risk, since we'll be putting the spotlight on why
less than 10 percent
of companies are receiving a passing grade from customers!

1. Too Much Imitation, Not Enough Innovation When it comes to delivering an outstanding customer experience, far too many companies are content with simply "keeping up with the Joneses."
In the most recent
Forrester survey
of 100 customer experience professionals, 58 percent of respondents said that their firms drive customer experience innovation by
closely watching
what their direct competitors are doing, and a full 72 percent look to
outright copy
companies in other industries.

The embarrassing amount of copying that is going on has been
recently pointed out
by research analyst
Kerry Bodine
, and it's the reason why "good enough" is the disappointingly low bar to which many companies now strive:
Citibank wanted to copy the Apple store so badly that it actually hired the same architects responsible for the Apple store concept to design its bank of the future.
Imitation may be the highest form of flattery—but it's not innovation.
" There is a lot more risk in copying your competitors than you may think. First of all,
they
might not know exactly
what they are doing
; even if they do, it doesn't mean that what works for them will work for
you
.

Even worse, many companies are not seeking to imitate the industry leaders, or those businesses most known for their customer experience. According to the
Forrester analysis
published in the Harvard Business Review:

…13% of companies said that they'll settle for nothing less than having the best customer experience across every industry—in other words, these companies want to be the next Apple, Disney, or Zappos."

That leaves a whopping 87 percent of companies who will settle for less than the best when it comes to their customer experience!
We've previously
shown you the data
on how 80 percent of companies believe they are delivering superior service to their competitors. In light of these admissions, it's easy to see why in reality
they are falling flat
. Consider this startling statistic from the Forrester survey:

In 2013, only 8% of the companies surveyed received a top grade from their customers for their customer experience.
The problem:
Many companies
think
that they are leading the charge in customer experience innovation, but in reality they are okay with being just "okay."

This sort of thinking is
dangerous
. You'll never be able to convince customers to switch to your company by simply matching the passable service quality of your competitors.
The image below offers a supporting example (because here at Help Scout, we're nothing if not honest!) of this fact. Many of our prospective customers who are currently with a competitor stay
not
because they are blown away by what they are paying for, but because their current experience is "good enough."

If "good enough" is what landed the customer in the first place, do you think it'll be enough to win them over to
your
business?
Of course not!
Remember that
"okay" is not okay
when it comes to delivering an experience that aims to keep customers for life.
Since the majority of companies are failing to deliver when it comes to customer expectations, following their lead will likely result in a vicious cycle of the blind leading the blind. Being at the head of the pack means turning your back to them.

2. Using Technology as a Crutch A great customer experience is still reliant on memorable employee-to-customer interactions. In other words,
it's still about the people
. (Breaking news: The sun is
hot!
)

Why, then, do so many companies rely on technology as the
crutch
for delivering their service?

Keep in mind that technology alone isn't the culprit here; the issue is using technology without considering the needs of your customers ("technology for technology's sake"), which can end in disaster.
A multinational auto insurance company provides an excellent example here. The company invested heavily in a new mobile app that would connect customers to a call center agent in an emergency.
The idea looked good on paper, but it failed to account for the fact that drivers wouldn't preemptively download the app in anticipation of getting into a car crash … and they had more pressing things on their minds than browsing an app store once an accident occurred.
The result:
Another so-called innovation that failed to produce business results.

The lesson here is that new ways to improve the customer experience must be founded in differentiation
and
their ability to generate long-term value for the business.
Simply being innovative or on-trend won't result in real improvements in doing business with your company.
Remember
why
this app fell flat, and be sure that the improvements you make are geared toward resolving the issues that actually plague your customers.
How to Fix These Problems Bodine has outlined a few smart, applicable strategies for putting some of the worries discussed above to bed.

Below are her top three tips for avoiding a stagnant, misguided customer experience.

Tip #1 Rethink Opportunities Before Moving Academic
research
has shown that when it comes to brainstorming, the best ideas and most creative solutions result from looking at the problem from multiple angles. As Einstein said, "If I had an hour to solve a problem, I'd spend 55 minutes thinking about the problem and five minutes thinking about solutions."
Bodine sees the
lack
of multi-angled investigation as one of the fundamental errors that most business owners make when they seek to improve the customer experience. She
highlights
this point in her HBR piece:
Companies need to start their innovation initiatives with an outside-in approach that frames their business challenges within the context of customers' unmet needs." Essentially, Bodine is saying that companies should reframe and closely evaluate
what customers actually want
before diving headfirst into the latest favored strategy in the world of
CRM
. This advice
seems
obvious, but as evidenced in the insurance example above, companies are prone to creating apps and new tools without closely evaluating whether or not they will truly be useful to customers or whether they solve a real pain point.

Bodine continues with an example from
Philips Healthcare
, who
gathered customer feedback
by using an innovative real-life form of
user testing
:

To identify new opportunities, for example, Philips Healthcare mapped out a typical day in the life of a radiologist, a key purchase influencer, regardless of whether those activities involved Philips. This approach enabled the team to identify a key pain point in radiologists' daily work—an inability to compare one patient's scan with those of others—that Philips already had the data for and capability to solve but hadn't considered productizing."
 Tip #2 Infuse the Experience with the Brand Many of the most memorable customer experience innovations are strongly tied to the brand that first championed them. In many instances, the idea wasn't so much unique as it was
different
. Bodine points to some big brands that were able to pull this off:

Ikea Systems' cartoon furniture assembly instructions, Mini Cooper's retro-inspired dashboard, and the cheerful chirp of a Zappos' customer service rep—the qualities of these customer experiences create strong associations with their brands."

Cartoon Style for IKEA Assembly Instructions
And when it comes to innovation, the more an experience feels like a specific brand, the
harder it is for competitors to copy it.
It doesn't take a huge budget to pull this off, either. As the examples above clearly showcase, it's the little things that count; starting with items like a personal thank-you note can go a long way in creating an experience
that customers will remember
.

When your customer experience is intrinsically tied to your brand, you will naturally avoid the first problem discussed above—innovations, features and experience improvements that don't suit your customers' actual needs.

In another fascinating case study, Bodine highlights how a new restaurant concept from Bertucci's addressed this highly important aspect:
That's why design and innovation consultancy Continuum created mood boards when developing a
new restaurant concept for Bertucci's
called 2ovens. A collage of carefully chosen photos depicted the desired 2ovens vibe; helped align internal Bertucci's stakeholders; guided the design of touchpoints as diverse as the dining space, menu, and website; and even shaped the company's hiring policies.Ӊ۬ A 2ovens-style focus on innovation efforts that fit
your brand's personality
and way of doing business will also help you create experience-specific elements that your competitors can't easily mimic.
Tip #3 Create an Experience Around the Business Model Lastly, Bodine encourages companies to innovate in areas that best support their business model of choice. Just as choosing the right channel for customer service is critical (whether you adhere to traditional or
newer online service methods
), innovations for the customer experience should be based on the business you are running and your business model's inherent strengths.
As an example, Bodine focuses on how ZipCar was able to spur on innovation where other traditional companies couldn't compete:

Zipcar's car-sharing business model drove a need for keycard (and then mobile phone) vehicle entry—new types of interactions that traditional rental companies never envisioned." Where can your company improve the customer experience
and overall satisfaction
while playing off of the advantages of your industry and how you do business?

This is an interview I did with Klout for their Klout Stars series, where they ask "influencers" about their background in social media. 1. How did you get started in social media? I was originally a political consultant, helping manage campaigns for Governor, U.S. Senate, and President. I moved out of that industry into digital marketing in 1994. Since then, I've owned several companies in the online marketing world, including an award-winning agency that I sold in 2005. In 2008, I started Convince & Convert to help corporations and other agencies strip away the hype and successfully integrate social media.

I love social because it's the perfect combination of online marketing and retail politics. You're trying to win hearts and minds one at a time, or a few at a time using stories and humanization, but you're using digital techniques to do so, rather than salacious 30-second ads and cheesy direct mail.

I started my Convince & Convert blog to create a place that straddles the line between social media theory and social media execution, while always trying to show how social is an ingredient, not the whole entree. Same thing for The NOW Revolution: 7 Shifts to Make Your Business Faster, Smarter and More Social
the book I wrote with Amber Naslund. It's not a book about doing social media, it's a book about how companies can BE social.

2. What's your strategy for the content you produce and share on social media?
My mom and stepdad were both high school teachers, as was my grandmother. Education (and tequila) runs through my veins. I see my role as that of a translator and coach, taking important social media principles and explaining them in a practical way to people who are very smart marketers and businesspeople, but not necessarily social media practitioners day-to-day. With my blog, my Twitter feed, my twice-weekly email newsletter, and other vehicles, I try to curate what matters and add a heavy dose of my own interpretation and advice.

3. What advice do you have for someone who wants to take their social media influence and presence to the next level?
Three things to remember:

First, it's a paradox, but the more you "sell" the less you sell. You earn the right to promote in social, you can't buy it. The difference between helping and selling is just two letters, but those letters mean everything. Find a way to genuinely help other people via social media, and it will come back to you five-fold eventually.

Second, realize that social media happens fast, but success is accrued very slowly. If you think you're going to be able to get involved in social media and have massive influence in two months, you're kidding yourself (unless you're a celeb, in which case your influence just needs to be unlocked, preferably from aboard a yacht).

Third, there is NO shortcut. People invariably try to game the system, to increase their Klout score by doing this or doing that. I'm fortunate enough to have interacted with a lot of people who are (at least according to Klout score) considered influential in social media. And the only thing that is universal among them is that they worked extremely hard to make it happen. I firmly believe that just about anyone can make social media work for them, but you have to love it and you have to put in the time.


By Jay Bear
DealerNet Services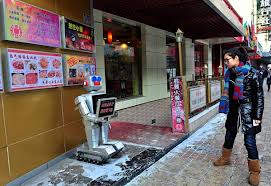 I recently read that today the reality is that, whether prospective buyers are in your virtual showroom or your physical showroom, they're a buyer. Maybe not today, but statistically the Internet customer is highly likely to buy within 90 days.
94% of car buyers begin the process online, according to recent estimates, yet most dealerships attribute less than 30% of actual sales to Internet leads. Why the discrepancy? Most consumers do research online but instead of submitting a lead, they decide to call or walk into a dealership when they're ready to buy. Because of all the research they can do on their own, though, customers today visit only 1.4 dealerships before purchasing a car, down from 4.5 in 2005, according to J.D. Power.
And, according to a recent study by CAR-Research XRM, only 25% of people leave showrooms because they are "still shopping." The rest leave because of inventory, financing or some other issue. These customers are ready to buy, the only question is, are they buying from you?

Statistically speaking this means that you have a better than a 50/50 chance of selling 75% of customers that walk through your door. You now have the best odds for conversions than ever before.
So if you don't have the right sales management, finance management and sales team you are losing sales. Patting people on the back is great and there isn't anyone that doesn't appreciate praise but if you want to have the managers and salespeople who are true leaders; that will have the right inventory;  Mangers that want to get involved with every customer that drives on your lot and salespeople that know how to deal with customers to get the sale- you need to compensate them. This is the only way you are going to recruit the real talent. In other words you need seasoned people that have a solid track record of consistently exceeding goals and objectives.
Marketing:
As I stated in my blog "Take Back Your Marketing" The technology exists today for dealers to get much better results from their own website. Technology is constantly changing the marketing landscape and dealers today can use smaller more efficient marketing companies that will work for them and cut back on the1000s of dollars they are paying the big classified sites and big marketers (they don't need anymore) in much more productive ways with much better results.
Once you have built the right sales and marketing team you should have an outside consulting company come in quarterly to audit the performance of the sales and marketing departments who can provide fresh out of the box ideas of new industry developments, potential problem areas that are not being noticed and possible solutions to ongoing problems.
This means that by putting your precious resources to work efficiently in the right areas your ROI will be higher and give you results that will drive more to the bottom line.

Posted By Bill Cosgrove

DealerNet Services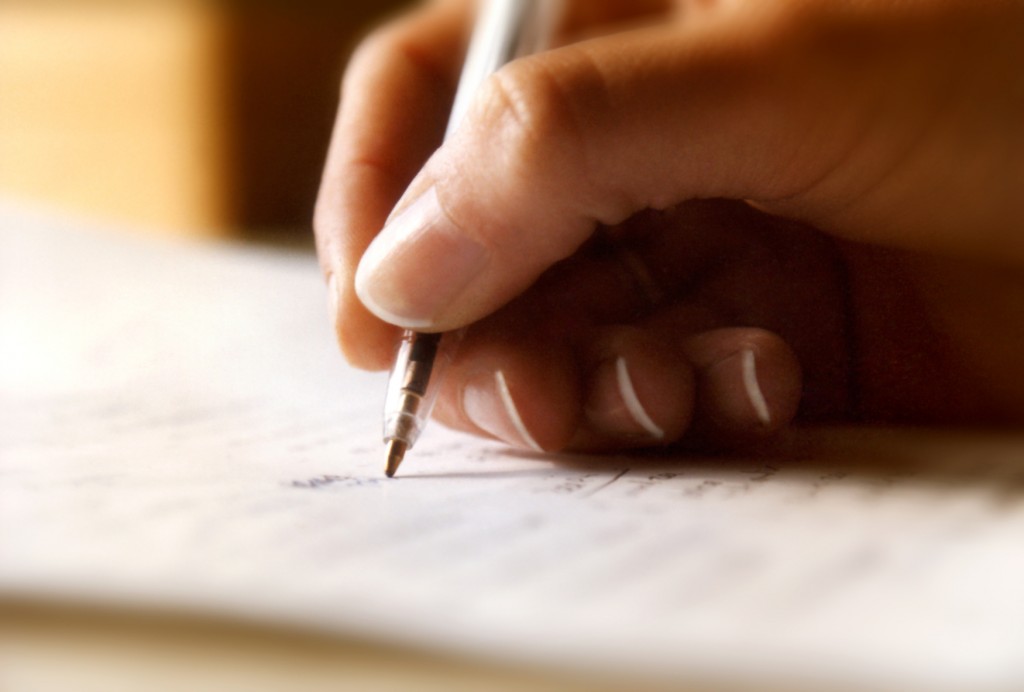 In the past, writing skills for B2B marketers weren't as important as being able to source lists and batch send a heavilyproduct-oriented email, hoping someone will open the email and maybe even read it!
But it's not so easy these days.
Your buyers are sick of interruption-style marketing tactics, so B2B marketers are switching to
content marketing
tactics in order to cut through the noise and engage successfully with the target audience.
Content marketing entails
drawing buyers to you
so they happily part with their details in exchange for information they actually
value and want
- and that rarely involves talking about your product or service.
So you have to develop your writing skills to be a successful B2B marketer in this day and age. Here are some of the different things you will need to be able to write:
1. Website Copy Because you're most familiar with the
buyer personas
that you're selling to, you will probably be given the task of writing copy for the entire website - and beyond. This is no easy feat.
Write with SEO (Search Engine Optimisation) in mind Although Google is asking for an emphasis on
content and user experience
,
keywords are still important
, because it's what your buyers are searching. You must know how to write for:
On-site SEO. To make sure your website is easily found, you'll have to think of attractive metadata and meta descriptions. You'll also have to decide on phrases for headings, alt text, and internal links. Then there's the job of writing the actual copy.
Off-site SEO. Besides guest blogs, off-site SEO is all about social media. These include everything from status updates to personal and company bios.
Make sure to incorporate your keywords whilst keeping it short and punchy.
Build Landing Pages & Calls to Action (CTAs) These are really important, because
CTAs
entice buyers to visit your landing page, and landing pages entice buyers to convert into contacts. For this reason
A/B testing
would be a good idea on both to test the language and design you have used.
If you're not sure what kind of copy would be most successful, put up variations and see which one does best when you have a good data set. Your
marketing automation software
should be able to do this easily.
It's also important to consider how you will
structure your forms
on these pages. While you must add enough fields to make it easy for yourself to segment your contacts later on, if you're too demanding you will scare people away. You want to have contacts to market to in the first place!
Use Paid Ads Using Google AdWords for
PPC
or remarketing campaigns can work really well - if you're offering the right thing, in the right way. Remember, people are completely sick of being sold to, so don't be too pushy. Consider
what stage of they funnel they're in
, and match your offer accordingly.
For example, link to a piece of content if they're still educating themselves. But if they're lower down the funnel and already looking for a solution like yours, that's when you link to a demo, trail or product/services page so they can find out more.
2. High Value Content Buyers don't need to talk to a salesperson until they're ready to buy. When they're doing research, they're making those early buying decisions themselves. Use your
high value content
to be seen as a trusted source of information when they're in that key stage of their journey.
Write Smart Blog Posts I do
not
mean press releases about your product, or new hire, or what award you have recently won. None of those blogs will be of any value to your buyer. Resist the urge to talk about yourself and give them some valuable tips that will make their lives easier. Prove to them that you know all about the problems they're facing, and you are happy to share some tips on how they can solve these problems.
Which brings us to our next point.
Develop "Chunky" Content Each blog should have a CTA at the end which serves as a way of converting your blog reader into a contact. But again it has to be of high value to them, aligning with your blog topic. Most of the time, it's something like an eBook, a research report, or a webinar. It can be anything, as long as it's worth it to your buyer. Put yourself in your buyers shoes - what are they looking to get out of the blog? Use an offer that best suits that purpose.
Invest In Case Studies The old school case study still has a place in content marketing - as long as it's written with an inbound twist. This means that you focus more on the experience of the person you're interviewing. How did they feel at the time? What pushed them to realise they had a problem? How did they go about their search? Write as if you're telling a story. You are trying to demonstrate to other potential buyers that you understand their world and have solved their problems before. These work particualrly well at the consideration stage, once your target buyer are past the awareness stage of their buying journey.
3. Emails Writing non-salesy emails can be tricky if you've never done it before - especially if you're sending it to people who don't know who you are yet. It's imperative that you have a strong incentive for them to open, read, and click through your email.
The basic structure should go like this:
Introduce yourself. Answer the question: Who are you? 
State your offer. Answer the reason: Why are you emailing me?
Reinforce your offer. Answer the question: Why should I care?
Provide instructions. Answer the question: What should I do next?
Seems simple enough, but its hard to do succinctly and without embellishing (promising things you can't deliver). If you waffle on it will take too long to read and you'll lose their attention.
Here are three awesome blog posts for further reading:
Posted by Christa belle

Dealer Net Services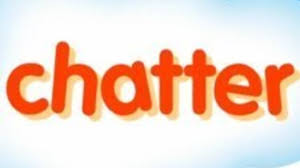 What is the common thread in the following statistics? Thirty-six percent increase in brand awareness, 66% less time to bring products to market, 20% improvement in customer conversions, 15% increase in successful innovations and new ideas?

Answer: These are just some of the quantitative results attributed to becoming a social business. With dramatic benefits like these, why aren't all businesses social by now? The fact is, becoming a social business can be quite difficult, especially without a well-thought-out implementation plan.

Today, social software and tools have made cross-functional collaboration easier than ever before but cultural and philosophical barriers still get in the way. Even with all the well-demonstrated benefits of collaboration -- improved internal and external communications, better use of constrained budgets, better customer relationships and shorter meetings -- the concept of the social business introduces elements of threat, loss of control and risk. For managers accustomed to hierarchical control, fully embracing social business can mean moving outside their comfort zone.

[ Want a better bottom line? Read Social Collaboration's Big Payoff: Increased Sales. ]

There exists a digital divide in business. On one side of the divide are those who view technology as a distraction, something that must be closely monitored and controlled. On the other side are those who embrace the technology megatrends of social, mobile and cloud. To innovate and thrive in today's rapidly changing environment, businesses must become social and bridge this digital divide.

To that end, here is a seven-step checklist for becoming a successful social business -- a checklist that has worked well for us at Enterasys.

1. Define A Meaningful Purpose.

Start by understanding where you want to go. Make sure everyone's goals are aligned. Your company culture will play an enormous role in becoming a social business, so take the time to understand and steer your company's culture in the right direction. If your people are not comfortable, they'll drop into what Christine Comaford calls their critter state. Provide the right company environment and you can move them into their collaborative smart state.

Make sure everyone sees the benefits of a social business. It won't mean more work; it will mean less email, fewer interruptions, less guesswork, fewer meetings. It will make work life more innovative and more fun.

2. Simplify The User Experience.

Ensure the tools for social business are easy and fun. They will get used as long as they are simple and integrate well into the general work environment and daily routine. At Enterasys, we use Salesforce.com and most employees keep it open and available on their desktops. When Chatter became available as a social communication tool integrated with Salesforce, it was a natural fit that helped speed adoption.

Be sure to encourage the use of online and mobile tools such as Evernote, wikis and blogs for taking meeting notes. That way the notes can be posted, shared and even edited immediately. Include social handles in all tools and interactions to make their use as easy as possible. Today people tend to keep Tweetdeck open on their desktop or mobile device and use it almost as often as email. Some people have completely switched from email to Twitter.

Becoming a social business rarely requires redesigning the organization. In fact, social businesses tend to avoid frequent reorganizations. The social tools are the lubrication that keeps cross-departmental and cross-functional information flowing freely, reducing the separation between groups.

3 Designate A SOCIAL Executive Sponsor.

Gartner estimates that 80% of social business projects will not achieve their intended benefits due to inadequate leadership. The executive leader must be S.O.C.I.A.L. -- sincere, open, collaborative, interested, authentic and likeable. Find -- or create -- an executive sponsor who meets these criteria: You're Not a Social Business Leader If ______? (10 Hints).

In some companies, the CMO might be the executive sponsor. Or it might be the VP of services or the chief customer officer. In a small startup, it might even be the CEO. Consider whether your company needs a chief social officer. The key is to find the most likeable, collaborative individual who has a large-scale influence -- and by the way, that might not necessarily be an executive. Embracing collaboration throughout a company requires participation and support from senior leadership. You are not a social business if your CEO and her direct reports are not actively using social technologies to collaborate and engage.

4. Trust Your People!

You have hired only trustworthy people, so trust them. Don't overanalyze corporate social collaboration guidelines. When you're trying to accomplish something revolutionary, it's best not to have too many variables, or you'll end up with analysis paralysis. Constraining interaction can have even worse consequences. Make sure everyone understands the concepts of the digital footprint and digital citizenship. A little awareness of these concepts goes a long way. There is some risk to eliminating filters and barriers, but the benefits of open collaboration outweigh these risks.

One of our early lessons involved senior management using Chatter to talk about non-work related subjects, including topics that showcased their personalities and interests. We came to realize that this was important. By bolstering employees' personal brands, you help bolster their work.

5. Implement And Drive Engagement With Social Tools.

Make social adoption a team sport. Create social collaboration functional groups. Every group has innovation leaders; pull them in early and enlist their help in engaging others. Try gamification techniques. Rethink your processes to include social tools. It doesn't have to be perfect the first time. Social businesses are agile, able to learn from their mistakes and pivot quickly.

At Enterasys, we wanted to use Salesforce Chatter to champion collaboration and promote the work of others. Our CEO, Chris Crowell, decided that the most important thing he could do to advocate collaboration was to share sales wins via Chatter. Chris would specifically name the salesperson and the customer and provide details about our sales victories. The entire company knew when we won, and the sense of pride and unity helped instill a positive attitude. Growth starts with this mindset.

To keep building momentum, provide "Lunch & Learns" or better yet, hold Google Hangouts for training on social media and collaborative software. Interactively delve into topics like the latest in social media tools and the art of tweeting and share best practices.

Enterasys uses a number of innovative social business activities to drive implementation. We hold frequent social "jams" built around Google Hangout to roll out new social initiatives. Trivia contests, where the responses must be submitted via Twitter, have helped increase employee engagement. We post tips and best social media practices to a wiki, which everyone can add to and edit. We are introducing "Flashback Thursdays," where we re-post past photos and blogs to reinforce earlier training.

6. Measure Adoption And Recognize Achievements.

Provide as much real-time feedback as possible. Analyze connections. See where it's working and where it's not. As Peter Drucker said, "What's measured improves." Let everyone know when assessments are coming so no one is surprised.

During our implementation, we wanted to measure adoption in order to promote the early adopters. The tracing and measurement became a vehicle to identify who was embracing collaboration. It was important for us to set the tone and manage the grassroots movement through positive intervention. Here is an example of the Chatter reporting dashboard.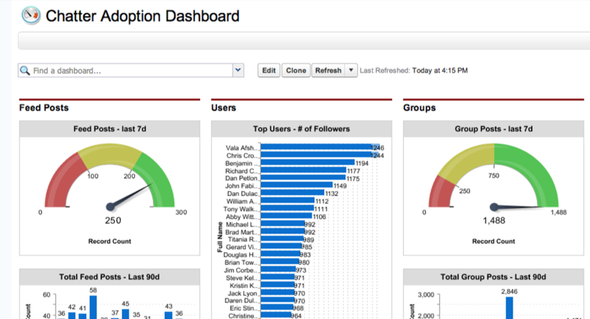 By Vala Afshar

DealerNet Services