Autospeak-Straight Talk contains articles covering digital and social media marketing social communities and events marketing
Can native advertising help brands overcome 'Banner Blindness'?
Tags:
(Posted on Dec 10, 2013 at 05:01AM by William Cosgrove)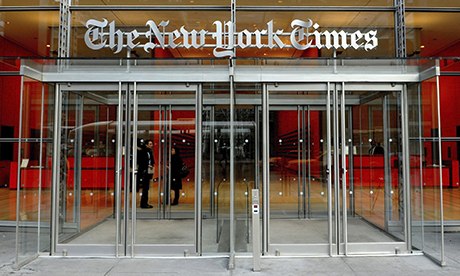 A doctoral student in Texas diagnosed a new ailment in 1999; a new quirk of the human condition. Jan Benway set up a series of usability experiments at Rice University in Houston to explore how people deciphered information on webpages. She set her test subjects simple tasks: find a book about preparing for the SAT, find information about coaching youth basketball.
Navigation to what they were asked to find came in a variety of formats, from plain text links to menus to banners, and the test subjects were timed to see how long it took them to complete the task.
Benway's discovery was "banner blindness".
Design something visually striking, place it at the top of a webpage, demand users' attention, and there is every chance it will be ignored.
Benway's research came just five years after Hotwired magazine sold the first banner ad to AT&T in a move that appeared to signal a new and lucrative revenue stream online for publishers – and a new way to measure the effectiveness of ad spend.
While her findings cast doubt over the effectiveness of online display, they in no way slowed its growth.
Figures from the Internet Advertising Bureau (IAB) and PwC published in October put online display spending at £738m in the UK in the first half of 2013 – an increase of 23% on the same period last year.
However, concerns remain about "banner blindness". Research last month by Dave Chaffey of Smart Insights revealed the click-through rates for different types of display ads in different territories.
"Display ads only gain around one click every 1,000 impressions. Shocking! It seems that banner blindness is alive and kicking," Chaffey reported.
He suggested that measuring "interactions" – users who expanded an ad, hovered over it for more than one second or viewed it in full screen mode – would show an "interaction rate" of about 2%.
Of course, ads have evolved. There's animation. There's interactivity. Echoing Chaffey's point about interactions with ads, there's a broader argument that display contributes to brand awareness whether or not a user clicks.
Most importantly, paid search and re-marketing ads speak directly to what people have been looking for online and target user intent. It's easy to see why search ads accounted for about 60% of the £3.04bn total online advertising spend in the first half of this year, according to the IAB and PwC research.
But the rise of content marketing poses publishers with a different problem. Brand storytelling often doesn't fit in a box in the margins of a webpage.
Smart brands are looking for ways to be useful to customers; to engage them with brand content they want to share.
They aren't looking to produce advertorial that masquerades as editorial – the old print trick of using similar fonts and laying out copy like a news story.
They are looking to produce content with editorial integrity.
Call it native advertising if you must. I see it as brands showing that good stories earn attention.
Good stories tell you something you don't already know that's worth knowing.
A good story can surprise, delight, shock or frustrate. It can be entertaining or illuminating; sometimes both. It's not just journalists who can do that.
Meredith Kopit Levien, executive vice president advertising for the New York Times, has revealed that a "branded content" advertising unit will form part of the company's website redesign, which is due to go live early next year.
"We believe that marketers have stories to tell and they're looking for atomised ways to tell those stories and ways to amplify their messages," Kopit Levien told Ad Age. She's right.
Nonetheless, many editors and publishers see it as a worrying development. "The clear delineation between news and advertising is becoming more and more blurred. We have to resist that," Gerard Baker, the editor of the Wall Street Journal, told New York University's journalism school earlier this year.
For my part, I sign up to the line often attributed to George Orwell: "Journalism is printing what someone else does not want printed: everything else is public relations."
So I'd ask any editor, how much of what your reporters have produced today is something that someone else does not want published?
There's always the Media Standard Trust's churnalism tool to help check if there's any doubt about the answer. It's not criticism: just a plea for pragmatism and engagement from editors to find alternative ways to help brands tell their stories.
So, 14 years after her PhD thesis, where is Jan Benway now?
After spells at Sun Microsystems and Intuit designing tools for software development and small business accounting, she now works at a life sciences software company called Ingenuity Systems making web-based software tools for microbiologists and geneticists.
Does she still think her findings about banner blindness hold true?
"Yes, I still think there would be the same response in users today, though the breadth of graphic design available to designers today has increased dramatically since the late 90s," Benway said.
"There are many more tools available to designers now, to incorporate attention-getting elements. On the other hand, the users themselves have changed. In many ways, they are more savvy, but in other ways less so, since most web users in the 90s were early adopters. 
"Simply, users are focused on their own goals, and those goals are rarely aligned with the goals of advertisers. They learn quickly where to look and focus their attention on the information that is critical to them."

A 'branded content' advertising unit will form part of the New York Times' website redesign. Photograph: Sipa Press/Rex Features
Paul Hill is content director at Further. You can follow him on Twitter@paulhill_biz
Consumer Psychology and The Ecommerce Checkout-Stats Behind the Clicks [Infographic]
Tags:
(Posted on Dec 9, 2013 at 03:22AM by William Cosgrove)
What's the secret to a successful E-commerce site? Is it graphics; ease of use; loading time. or something else, something harder to define?
As anyone who has ever attempted to find their place within the saturated E-commerce market will know, while traffic levels are indeed part of the battle to succeed; it is in fact a whole new challenge to convert that traffic into sales. Your products might be unique, crafted with quality and have an attractive price point for consumers; but it could be your website that lets your brand down leading, to lost sales.
Vouchercloud has collated the latest statistics and data within this new infographic demonstrating how consumers respond to various features within the checkout process and how they can lead to cart abandonment and lost sales.

Infografic Source: Vouchercloud
Tweet These Stats
By 
BLUE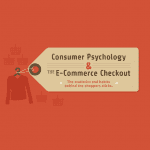 Big Data Insights to Help You Convert More Leads
Tags:
(Posted on Dec 8, 2013 at 03:07AM by William Cosgrove)
The Big Data revolution is benefiting marketing leaders the most.  It's transformed numerous aspects of how we work and think. In many ways, the capability is the answers to every marketer's dreams. When a problem surfaces, the first course of action is to solve it with data insights.
Today, I offer you a guest post from Brian Kardon, CMO at Lattice Engines.  Their tools leverage Big Data to help those market & sell intelligently.  In this post, he shares how Big Data uncovers key LeadGen insights.  Specifically, how Lead Development Reps can close more business by doing less.  Brian shows how to fix low lead conversion rates with insights from Big Data.   At the end of this post, download our Big Data Source Checklist.  Use this to make sure you are building a world-class data foundation.
The Folly of Persistence by Brian Kardon
Persistent sales people are praised, honored, and even given swanky "President's Club" trips to the Caribbean.  As Gordon Gekko (Michael Douglas) famously said to Bud Fox (Charlie Sheen) in the movie "Wall Street":
"This is the kid, calls me 59 days in a row, wants to be a player. There ought to be a picture of you in the dictionary under persistence, kid."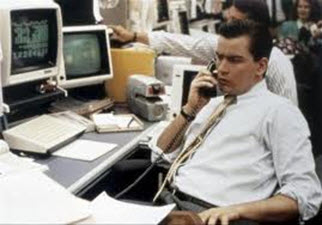 The rep that calls a prospect 50 times and stalks him on LinkedIn is the very essence of a modern, successful sales person.  Right?
An analysis of millions of pieces of data challenges the near universal celebration of persistence.  In fact, the data show that quitters, who know when to quit, win in the end.
There is a dearth of data-driven insight about the process of selling.  We wanted to apply data science to one of the last bastions of folklore and anecdote – sales.  Working with my colleagues Paolo Massimi, Ph.D., and Shashi Upadhyay, Ph.D., we looked at the performance of more than 1,000 sales reps over a thirty month period.  The call logs we analyzed had more than four million entries: number of outbound calls, messages left, completed calls, scheduled meetings.  We then looked at the actual deals that closed from those efforts.  Our hypothesis was that persistence pays off.  But the data told a completely different story.
Sales reps are simply too persistent.  There is a point of diminishing returns after which the conversion rate drops quite dramatically.  Reps should call a prospect less than seven times.  The effort beyond seven outbound calls, on average, does not correlate with better win rates.
Sales reps spend too much time with accounts that will never close.  97% of effort is spent with prospects that will never close. Reps should stop calling a prospect after a certain point and focus on their uncalled accounts.  If you ask a sales rep what their biggest time-waster is, they will likely say some variety of "administrative tasks" – entering data into the CRM, doing expense reports, booking travel.  They hate that stuff! But the real time-waster is time spent with the wrong prospect: one that will never close.
The best performing reps instinctively know when to quit.  In our study, the reps having the highest quota achievement came closest to the "optimal" number of outbound calls.  They knew when it was time to move on.  Poor performing reps spent too much time trying to connect with accounts with low conversions. The long tail of effort (phone calls beyond the ninth) accounted for 50% of their time.
The number of days between calls matters. Concentrated calls to a prospect are more effective than spreading calls out over more days.  Some reps talk about a "drip call" strategy: they call once a week, or every 2 weeks.  Our analysis shows that this is a poor strategy.  The best call strategy is a concentrated one – focus calls for multiple days in a row.  A fast pour beats a slow drip every time. Bud Fox got it right when he persistently called Gordon Gekko every day. Of course, data science would have advised Bud to stop calling after seven attempts, not fifty nine.
Most sales professionals face the "curse of abundance" every day. There are too many people to call.  How do you prioritize?  Ironically, reps can close more business by doing less.  Sales reps should be "intelligently persistent" by knowing when to stop trying to connect with an account.  Companies can help their sales teams by analyzing their own big data to find the right moment to quit.  Data science can help figure this out.
For peak sales performance, the true winners are often quitters. To all you quitters out there, see you next year at "President's Club."

Posted by John Koehler on Sales Benchmark Index
The Future of Digital Marketing: 8 Trends
Tags:
(Posted on Dec 7, 2013 at 03:55AM by William Cosgrove)
Forrester Report: Tag Management is the New Standard for Collecting Digital Visitor Data (Download Now)
The success of today's marketing organizations is largely driven by their adoption of digital technologies to transform the business. As a result, the CMO and CIO need to work hand in glove to ensure marketing is enabled with the IT tools and processes to further engage with customers in an increasingly connected world. Whether it is with mobile, cloud or social technologies, marketers must embrace digital if they want to be relevant to today's customers. But this can only be achieved by working closely with IT to fulfill the goals of the business.
As we move towards 2014, the digital transformation of today's organizations will only accelerate, with several trends driving this forward.
1. Online Communities Fuel the Social EngineThe companies that will thrive in today's connected world recognize that customers are their most important asset. Customers today have higher expectations than ever before, and communities can provide the perfect platform for them to share their opinions and needs.
The community serves as the central hub for all social interactions. Communities can help companies determine the content that makes the most significant impact on the market, adding a new level of intelligence that can then successfully drive sales. According to an IBM study, 85 percent of users say social networks influence their purchasing decisions. Moreover, the community serves as the "ultimate social network," facilitating meaningful relationships between customers and companies to bolster customer satisfaction and, ultimately, sales.
2. Ignore the Cloud at Your Own PerilMore and more organizations are utilizing cloud-based tools and applications to advance their businesses. IDC predicts that by 2015, one of every seven dollars spent on packaged software, server and storage offerings will be done so through the public cloud model. Furthermore, SaaS models can help organizations enhance collaboration and share information in near real-time.
We use Salesforce Chatter to communicate critical updates throughout the company and to foster an open, unified environment. We also use predictive social analytics to enable our customer service team to evaluate existing customer temperature. Such real-time interactions and data will drive the most innovative companies forward in the year ahead.
3. Gamification Accelerates ProductivityCommunities can also serve as a sufficient medium for companies that want to adopt new models for driving productivity and gamification technologies.
Many companies, such as 
Accenture
, have recently experienced technology adoption growth through the implementation of gamification technology. The company promotes an interactive environment at its global leadership council, made up of the top 150 leaders at Accenture, displaying statistics on blogging activity, video and audio minutes, and more. The top participants are also rewarded and ranked in comparison to their peers, encouraging a fun competition throughout the council.
We have also enjoyed the benefits of gamification in the enterprise through an award-winning Sales 2.0 approach, which gamifies the sales process and tracks employees' sales progress during a given time period. This has resulted in a 30 percent boost in sales productivity from our inside sales team. 
4. The Rise of the Chief Digital OfficerIt's predicted that there will be a 40 percent projected growth in global data generated per year versus only a five percent growth in global IT spending, per McKinsey. As data analytics and the world of big data explode, the relationship between the CIO and CMO will take on an even greater meaning.
The CIO can no longer work in a vacuum. We are seeing the blending of the CIO and CMO roles, with the IT budget going outside of IT, and with every aspect of business becoming digitized, the new role of the Chief Digital Officer (CDO) is starting to emerge as well. In 
a recent Gartner poll
, while only 500 Chief Digital Officers were identified worldwide, the company stated "they seem to be sprouting up faster than we can count them." This trend will only increase as companies place a strategic emphasis on digital content.
5. Your Consumers are Mobile, So are YouIn 2013, smartphones outsold regular phones for the first time. The shift to mobile is already here and companies that don't make the transition through the implementation of adaptive websites and a more mobile friendly user experience for customers are risking obsolescence. In the end, today's CMO has to be mobile-first focused when it comes to marketing to the customer. Nowadays, it is more about catering to consumers' lifestyles and how they choose to interact with businesses.
6. Focus on Inbound ContentAll companies want to strengthen their relationship with customers and prospects. One of the best ways to do so is through a rock-solid content strategy. Interesting content is one of 
the top three reasons
 people connect with brands on social media. And 
68 percent of consumers spend time reading content
 from a brand they are interested in. 
Paid, earned and owned content all offer ways to increase your brand's awareness and better connect with your audience. But it is through earned content, from organic search and industry blogs, that you can increase share of voice, which will be a key consideration for 2014.
7. Contextual Content via Marketing AutomationMarketing automation, integrated with CRM, is only accelerating as companies look to refine sales influencer reporting. It is squarely about driving revenue for the company through targeted content.
Businesses need to be able to map the influence of marketing along the buying journey for a customer. As 
Gartner analyst Jake Sorofman wrote
, "digital experiences and engagement draw consumers closer to a brand and more efficiently drive conversions and transactions, both online and off." This process needs to include nurturing existing customers and delivering the right content at the right time across the right channel to the right audience.
8. Measure Your Social ImpactThe science around social media metrics has become much more precise of late. 
Social metrics
 such as engagement, conversion and reach all point to a new level of science when it comes to your social media activity.
It is no longer about broadcasting your message, but instead finding ways to engage with your audience and turn them into customers. Including the customer in that social content is key to gaining their approval. According to a recent 
Harvard Business Review article
, today's digital CMO has "more opportunities to develop compelling and relevant brand identities by including your customers in the narrative creation process right from the start." Make the customer part of your story, and your social media program will immediately see the benefits.
While business leaders must be the ones to drive the digital transformation, company-wide employee participation and momentum will help companies evolve into open, collaborative and socially connected organizations. It is only through the efforts of a collaborative environment, which includes a seamless relationship between marketing and IT, that the benefits of digital transformation will be realized.
Title image courtesy of iQoncept (Shutterstock)Editor's Note: Read more from Vala in his 
The Pursuit of Social Business is Not About Technology
About the AuthorVala Afshar (
@ValaAfshar
) is the Chief Marketing Officer for 
Extreme Networks
, responsible for global marketing. An award-winning inventor of social technologies and customer services operations, Afshar is a two-time Stevie Award winner stemming from his previous leadership of the company's Support organization, and is considered a pioneer in cloud computing, social collaboration, business intelligence and customer relationship management.
How to use Social Media to create Brand Advocates
Tags:
(Posted on Dec 5, 2013 at 05:25AM by William Cosgrove)
A few weeks ago, I stayed at Club Mahindra's resort in Varca, Goa, taking a much-needed yearly break and visiting relatives in Goa. As a happy customer, enjoying their world-class service and ambience, I shared a few holiday photos of the resort on Instagram, Facebook and Twitter.
By posting a few photos with the @ClubMahindra tag, I became a brand advocate for the company – one that would happily recommend them as being responsible for many happy family memories.

 
Today, social media has become one of the most powerful channels for Word of Mouth (WOM) marketing. Here are some facts about social media that demonstrate just how powerful it can be.

 
• Social media users who receive great service tell an average of 42 people (compared to just 9 for social absentees). (Source)
 
• Approximately 40% of all Twitter users regularly search for products on Twitter. (Source)

 
• More than 88% of consumers are influenced by other consumers' online comments. (Source)

 
• 44% of Indian consumers have bought a brand because their friends like or follow the brand on a social network. (Source)
 
This is a very convincing argument about the power of social media in creating brand advocates. But just how do you go about creating brand advocates through social media? Here are a few steps to go about doing that.

 
1. Listen to what your customers are saying.

 
Use social monitoring tools, such as SocialMention, Hootsuite, Google Analytics, Klout and Buffer, to listen to what people are saying about your brand across multiple social media channels, and then respond to them individually. All these tools are free and they will help you monitor the sentiment about your brand across the web.

 
2. Have efficient social customer service.

 
Customers on social media have come to expect speed and reliability in brands responding to their queries and complaints on social media. Social media users tell three times as many people about positive service experiences compared to the general population. (Source)
A majority of social media-savvy organizations in India respond to fan queries within 30 to 60 minutes on Twitter and within 30 minutes to a few hours on Facebook. (Source)
Having an efficient customer service program for social media fans will ensure that you respond to complaints quickly and avoid negative comments from escalating to become a crisis.

 
3. Create incentives for brand advocates.
 
A well-designed social media incentive campaign, coupled with excellent social customer service, can help you create strong advocates for your brand and give you the benefit of excellent word of mouth recommendations from your customers and their peers.
Offer your fans and followers discount coupons, free downloads or any kind of incentive relevant to the product or service that you're trying to sell. Introduce an element of exclusivity in the incentives you offer.

 
See how Jacksonville Jaguars incentivized their brand advocates in the campaign here.
4. Make their actions public.

 
Create an application on Facebook that posts your customer's actions to their Facebook newsfeed or Twitter stream every time they redeem a discount campaign or complete a successful purchase on your website.
This would tell all their peers about their interaction with your brand and give you amazing word of mouth publicity. According to studies, this kind of marketing-induced consumer-to-consumer word of mouth generates more than 2X the sales of paid advertising. (Source)

 
See again how the Jaguars did it here.
5. Create a rewards program on multiple levels

 
Reward your customers with a bigger discount for purchasing from you consistently and get them to post about it to their peers. You can design a number of levels, such as Gold, Platinum, Diamond, and increase the discounts awarded as they work their way up the rewards program.

 
If you design the rewards well and make them look good when they share about it, they will readily tell all their friends about it. You could even give them additional benefits for sharing about it to all their friends and for any friends that sign up through them.

 
6. Showcase your brand advocates on your page.

 
Starbucks does this very well on Instagram by inviting users to send in their coffee photos tagged with #Starbucks. Many brands invite their customers to send in photos engaging with their product and then showcase the best ones as a cover photo or even on a hoarding. Give your fans and followers some love and they will return it multifold.

 
Again, the Jaguars did it really well here.
7. Respond to damaging posts quickly

 
Remember the crisis Dominos faced when a couple of their employees posted a damaging video on YouTube performing "unsanitary acts" with their pizzas? The failure of Domino's management to respond quickly resulted in the video getting over 1 million views within two days.
The crisis cost Domino over $50 million in sales and 65% of respondents who would previously visit or order Domino's s Pizza were less likely to do so after viewing the offending video. (Source)

 
Had Dominos responded quickly and had the video taken down, it might have mitigated some of the negative press and loss of business. It was a lesson for all brands to take customer sentiment on social media more seriously.
Creating brand advocates can help your company weather the ups and downs of the social web and actively respond to any negative press that might come your way.
© Priya Florence Shah is a published author, online publisher, blogging and social media consultant and digital marketing trainer. She uses the power of blogs and social media to help her clients build communities and nurture loyal customers online. Her deepest desire is to help her clients create more... View full profile
Six Examples of Successful Social Media Marketing
Tags:
(Posted on Dec 4, 2013 at 05:04AM by William Cosgrove)
I've had a few prospects getting in touch over the last three weeks – through client referrals and also finding me via Google with blog posts I've written. They were all looking for examples of successful social media marketing.
What's been interesting, however, is the common question all the prospects asked – namely, what can social media engagement actually deliver? They've all been keen to see examples of successful social media marketing in action.
The first question I ask in return is "What's your definition of successful social media marketing?" and the reply always, always, always includes an element of financial ROI for the activities delivered through social media engagement and blog marketing.
Successful social media marketing usually includes one or more of the following elements for my clients:
* Financial ROI
* Reputation ROI
* Engagement ROI
* Web traffic ROI
* Google ranking ROI
* Competitive ROI
So, here's six proven, measurable, concrete examples of successful social media marketing from recent client campaigns – to highlight the value and benefits of professional social media engagement, blogging outreach and content marketing:
* How one blog post generated £1,600 in 60 seconds
A superb example of successful social media marketing, where a client wasfound on Google from a blog post, and a new customer was secured in 60 seconds. Social media engagement should deliver cash in the bank. Solid financial ROI.
* How blog marketing delivered 18 Google Page One rankings in 12 weeks
A brilliant example of successful social media marketing, whereby a client dominated industry search terms for their business using professional blog marketing and social media content. Within 12 weeks, they had secured Google ROI for all services.
* SEO Copywriting delivers 700% ROI in four weeks
A solid example of successful social media marketing, with a client using SEO Copywriting and blog marketing to drive more web traffic to their new website and generate interest, leads and Google domination for their business.
* How to use content marketing to sell 100 products per week
A great example of successful social media marketing, where a client used a combination of targeted social media content and an eNewsletter to sell 100 products per week. Financial ROI and reputation ROI in a single campaign.
* How to create cash from blog marketing – within 36 hours
A powerful example of successful social media marketing, where a client's blog post delivered financial ROI, web traffic ROI and competitive ROI within 36 hours of uploading. Sceptics of blog marketing need to read this case study.
* How to get 20 customers in 20 days using eNewsletter marketing
A fantastic example of successful social media marketing, with a client using a combination of social media engagement and eNewsletter marketing to drivefinancial ROI in a short space of time. A massive increase in reputation ROI delivered, too.
If you'd like free social media marketing hints and tips delivered monthlyto your email inbox, simply sign up here.
Feeling Your Customer: What Marketers Are Missing About Making Emotional Connections.
Tags:
(Posted on Dec 3, 2013 at 05:13AM by William Cosgrove)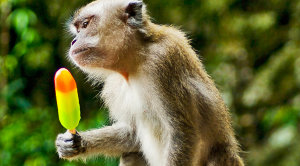 This explains scientifically the disconnect that often occurs in marketing. In today's competitive environment of getting the edge on what peoples habits are by using data to find and use subliminal triggers to make sales, businesses often lose sight of the human side of the equation in that, in order to foster customer loyalty there must be give as well as take.

It is well known that retaining a customer is more cost effective and thus more profitable over the long term but most businesses have still not put into place the necessary give as well as take philosophy to foster brand loyalty.

Could this be one of the reasons that most big companies are born to extinction?
William Cosgrove
Whenever marketers say their top priority is bonding emotionally with consumers, my eyes roll a bit. Extracting empathy from gigabytes of data can sabotage your best-laid plans because there is a counterproductive side to our competitive analysis.
Imagine your customer has just had a horrible experience and resolves never again to buy your product. Do you feel their pain? Or is it the pang of your lost revenue that ails you? Our instincts for competition often override those that impel us to help others.
Image: Flickr user

 

Jonathan Kos-Read
One of the most important neuroscience discoveries has been that of mirror neurons. Neurophysiologist Giacomo Rizzolatti and his team at the University of Parma, Italy, were investigating the part of the central nervous system involved in movement, when they came upon a surprising find.
They were studying the motor neurons of a macaque monkey, the part of the central nervous system involved in the planning and initiation of movement. As expected, these motor neurons would fire when the monkey moved an arm to grab an object.
One summer day the team left for lunch and they forgot to turn off the equipment, leaving the monkey hooked up. When they returned, one of the graduate students began licking an ice cream cone, while the monkey watched longingly. Surprisingly, every time the researcher licked his ice cream, there was a spike in activity of the motor neurons of the macaque, yet the monkey remained motionless. It was "monkey see, monkey do" but, instead of doing the action, the macaque was imitating the same activity in its own mind by firing the same motor neurons and imagining eating the ice cream cone.
The team discovered that empathy is mediated by neurons in the brain's motor system. These "mirror neurons," as Rizzolatti named them, give humans the capacity for shared experiences by enabling us to project ourselves into the minds, feelings, and actions of others. He explained, "We are exquisitely social creatures. Mirror neurons allow us to grasp the minds of others not through conceptual reasoning but through direct simulation. By feeling, not by thinking."
But conceptual reasoning is largely the way marketers develop their perspective taking abilities. The goal is to identify consumer triggers and pain points, not to actually feel them.
To see how mirror neurons work check out a popular YouTube video of a mom singing a song of heartbreak to her 10-month old infant who weeps poignantly in empathetic accordance. What you don't see is the mom's face, but you do see her sorrow instinctually reflected in her baby's expressions, a useful metaphor for marketers on how empathy works best--through a deep sense of shared feeling and kinship.
Image: Flickr user

 

Cristian Bortes
Empathy has two components, emotional or affective empathy and thinking or cognitive empathy. Affective empathy entails sharing an emotional reaction in response to the emotions of others. This promotes altruistic behaviors. Cognitive empathy involves figuring out the emotional states of others without actually feeling it. This promotes competitive behavior. Marketers have become experts in cognitive not affective empathy, and this inadvertently can create problems.
Similarly psychologists have discovered problems in individuals who seem to lack affective empathy but can excel at cognitive empathy. These people share three distinct overlapping personality traits known as the "Dark Triad," i.e., psychopathy, Machiavellianism, and narcissism. These traits may have evolved to confer a competitive advantage enabling aggressive, opportunistic, short-term gain. Numb to the pain of others, they easily employ strategies of deceit and manipulation and exhibit a heightened sense of self-worth and grandiosity.
While the parallels between the traits of the "Dark Triad" and the traits of some marketers are intriguing, I'm not suggesting that we're insane or ruthless. But we all can be highly competitive. The problem is that much of advertising has gone the narcissist route. In fact, marketing models dictate the goal of communicating brand superiority and why we are better than everyone else.
While competition is good for business, we need to recognize the toll of our lack of empathetic feeling. One of the most deeply ingrained human behaviors is reciprocal altruism. Doing right by others naturally inclines customers to return your investment in them. But we are equally compelled to punish bad behavior. Market intelligence without a sense of compassion hurts not just customers but also the bottom line.
The brain is not designed to work in isolation. Our brains and bodies synchronize with others when we develop rapport and trust, the catalysts to sales. So many of us love to sing together at concerts, cheer in unison at ball games, dance together at clubs and join the club of brand affiliation.
Image: Flickr user

 

Denise Krebs
Take Harley-Davidson, a celebrated brand founded in 1903 by William S. Harley and brothers Arthur and Walter Davidson. In 1969 it was sold to AMF and the new management was eager to tap a booming industry. They studied their Japanese competitors and the influx of newer, younger buyers. Desperate to compete against low-priced imports, AMF increased production at the expense of quality. Customers reciprocated with nicknames like Hardley Ableson. TV ads claimed "Harley-Davidson durability" yet cardboard was placed on show room floors beneath brand new bikes to sop up oil leaks. Sales and customers suffered.
In 1981, a group of former Harley executives including Willie G. Davidson, the grandson of one of the founders, bought the company back. Deeply attuned to the frustrations of die-hard fans they created The Harley Owners Group in 1983, a move credited with turning the company around. Dealer-sponsored clubs let a brotherhood of buyers ride in unison and share in their pride in the ultimate Harley experience. And since HOG owners spent an incremental 30% on brand merchandise and club membership, Harley was able to invest in building better bikes and ROI soared. Owners returned the favor by tattooing the brand logo forever on their biceps, the best example of a display ad ever.
When we know someone so deeply and use that knowledge to provide value and not take value, we gain a customer for life. And when we buy a brand that does its job, we buy into the inspiring feeling of being part of something much bigger and more important than ourselves.

BY DOUGLAS VAN PRAET
Douglas Van Praet is the author of Unconscious Branding: How Neuroscience Can Empower (and Inspire) Marketing. He is also a keynote speaker and branding consultant whose approach to advertising and marketing draws from unconscious behaviorism and applies neurobiology, evolutionary psychology, and behavioral economics to business problems.
Read some of Van Praet's previous columns on neuroscience and marketing.[Monkey Icecream: Byelikova Oksana via Shutterstock]
7 Top Marketing Trends to Watch in 2014
Tags:
(Posted on Dec 2, 2013 at 04:17AM by William Cosgrove)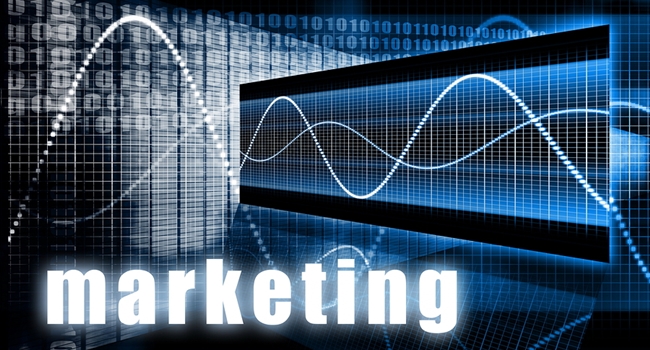 What are your thoughts on what might be trending for 2014? I think that getting your content in front of the right people is the most important of the seven listed in this article. This is what will ultimately lead to more conversions and as a result be much more cost effective.

After all converting leads to sales is what it all boils down to. But in the end a mix of all of these things are important from concerns over privacy that could affect data collection and its use to how to engage those leads in order to be able to target the right ones who show the most promise of converting
.
One important item I feel that was left out is the impact that onsite communities can have in fostering brand ambassadors out of existing customers and employees. All studies show that recommendations and referrals (WOM) has by far the biggest impact in marketing.

William Cosgrove


2014 should be a very interesting year in digital marketing. Businesses are beginning to show more mature digital mindsets which are driving their agencies towards innovation, new media platforms are changing the landscape and the past few years of experimentation should lean toward major advancements and changes in effective digital communication. In my research I have found the following trends that should become evident in 2014.

1. The rise of short video

People hate wasting time. I find myself, like many others, looking at the length of the video before deciding to watch it. Anything more than three minutes and I am not usually interested.

Short video is making waves in the marketing world with popular networks like Vine building around the concept. Instagram's video upload has added popularity to this trends and brands are already experimenting with video to share brand experiences. Check out the Yuppiechef Instagram profile to see how they are using video to let customers into the everyday life of their business.

A great educational YouTube channel is Minute Physics, which shares physics lessons in one minute. With a little over 2-million views it's proving a very successful education channel.

2. B2B will find more success through education rather than conversation

In the past B2C (business to consumer) companies have had success in social media channels by creating conversation and inviting the consumers to join them. B2B (business to business) organisations saw this success and decided to adopt the same strategy.

Over the past few years B2B organisations are maturing in their understanding of their social analytics and are realising that conversation is possible in their industries but not necessarily the most valuable marketing component.

In 2014 we will see more B2B organisation move towards education strategies instead of conversation strategies. Educating customers on the value and potential of their services.

3. Content marketing becomes more targeted

A recent article by Forrester analyst Ryan Skinner reveals how distribution, and specifically earned media, is a core component to successful content marketing.

The basic truth is that marketers are asking the wrong question. If you want to know ho two create better content, the question should be "how do I get my content in front of the right people?"

"As organizations continue to focus on using paid, owned and earned media to increase branded content distribution, social media can be used as a support mechanism to enhance distribution to relevant audiences on social media. Brands that enhance paid and earned media campaigns by distributing this content to relevant audiences on social networks can develop an edge in their respective industries," says Skinner.

4. Digital agencies will need to prioritise innovation

Doing business today has highlighted the important need for all businesses to begin building their own digital business resources in order to compete in the digital world. Many services that digital agencies provide their clients will move in house leaving digital agencies in a state of necessary restructuring and innovation.

The role of the digital agency will change from providing operational services in the marketing world to providing strategy, innovation and creative skills to the industry. This will see the digital agency world mature and help their clients mature in building their digital competency.

5. Social media data collection will come under scrutiny

Many social media campaigns focus on the collection and use of personal data. In South Africa the POPI Act (Protection of Personal Information) will come into play in 2014 and change the way in which this data can be used and reused. In the same light as developed economies, business in developing economies who process personal information will be highlighted and scrutinised.

6. Social marketing will combine real world and online world

Designing a social campaign means to provide the key elements of personalisation, consumer voice and community. It will become a key success for marketers to focus on designing combined physical and digital experiences in order to create moments of serendipity for the clients and consumers. Fantastic examples of this are Coca Cola's Share a Coke campaign, fashion retailer Urban Hilton Weiner's 'pay with a selfie' campaign and Carling Black Label's interactive taste challenge.

7. Smartphone apps will mature

In the past few years smartphone apps have been digital replications of existing business services. In 2014 we should see a move towards businesses using mobile platforms to deliver new services to the market. Leading the way in South Africa is health insurer Discovery with its HealthID app, which combines the power of big data and mobile delivery.

By Mike Saunders
Do You Need A Social Media Marketing Strategy?
Tags:
(Posted on Dec 1, 2013 at 01:43AM by William Cosgrove)
What is your company's Social Media Strategy?
If A Picture is Worth A 1000 Words, Then is Video Priceless?
Tags:
(Posted on Nov 30, 2013 at 04:05AM by William Cosgrove)
Did you know that videos provide a 74% increase in your visitors' understanding of your product or service compared to pictures and also increase the likelihood of your visitors purchasing your product or service by 64%?
If you're not currently using video and that doesn't convince you to start, maybe the infographic below will.