Autospeak-Straight Talk contains articles covering digital and social media marketing social communities and events marketing
The Three Biggest Challenges Internet Departments are Facing
Tags:
(Posted on Jan 10, 2014 at 03:44AM by William Cosgrove)
It's always fascinating for us at AutoUSA to learn about the trends in the market, the changes in customer behaviors and the challenges faced by our dealers. This year's annual survey results highlighted an evolving marketplace, where customer behavior is changing and forcing dealers to examine their processes, and their positioning in the market.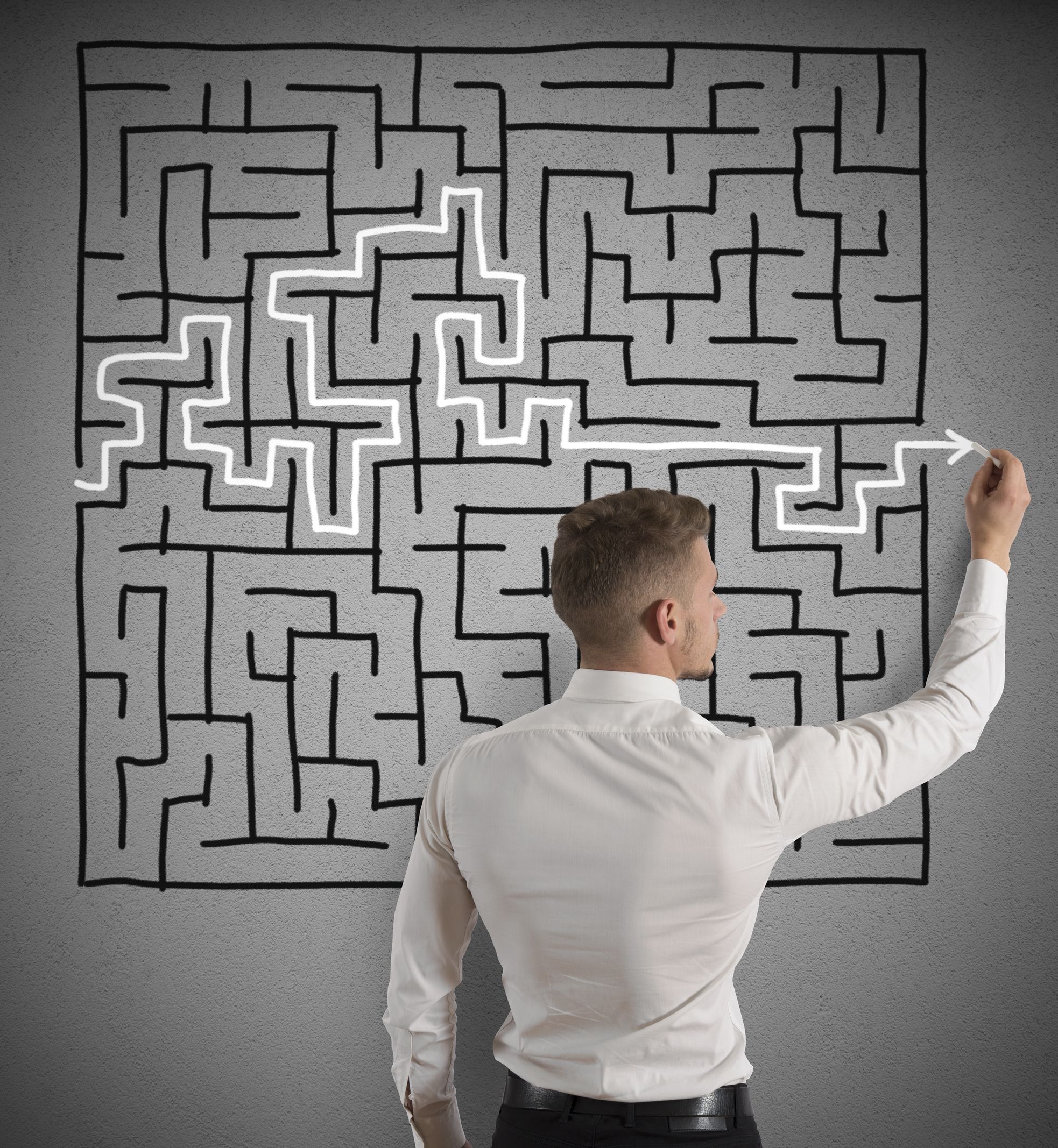 According to the results from AutoUSA's annual Internet Marketing survey, the following were chosen as the three biggest challenges that Internet departments are facing:
1) Not Enough Leads (26% of respondents chose this as a major challenge)
Dealers don't seem to be getting the hoped-for volume of leads they want or expect from their websites. This is interesting because two years ago, "keeping up with lead volume" was the number one challenge. In spite of increased spending on websites and SEO/SEM, and increased traffic, it seems dealers are failing to convert visitors into leads.
To me there's a simple explanation for this. Consumer expectations and behavior have changed in the last two years. Today's customers want to be in control of the car-buying process, while many dealers also want control of the process. As a result, dealers and dealer website vendors are saying "It's all about the lead, give me the lead," while their customers are saying "It's all about the information, give me the information." So when a customer visits a website and is bombarded with chat pop-ups, lead forms and can't find the information they are looking for (such as price or payment information), they are going to leave the website and find the information somewhere else.
This trend isn't going to change. Dealers must adapt and give customers the information they want, otherwise they risk losing them to a competitor. Remember, a customer visits only 1.8 dealerships on average before making a vehicle purchase. That tells me today's consumer has already done the majority of their research online before heading out to their top two dealership choices.
Dealers that focus on the customer's website experience – making it user-friendly, full of helpful content, and making it convenient for the customer to walk themselves through the process – are more likely to draw customers in than websites that are designed solely as a virtual brochure or to get the customer's information. Conversion tools that are useful to customers, including trade-in calculators, showroom-visit incentives, and payment quoting tools give customers a compelling reason, or even a reward, to submit their information.
Instead of battling for control, dealers should be helping customers with their search for information. Chances are, those who help the most will be one of the 1.8 dealerships visited.
2) Not Enough Staff (20% of respondents chose this as a major challenge)
Staffing issues tend to be a perpetual challenge year after year, according to our surveys. Whether it's not enough staff, the quality of staff, staff turnover or staff not following processes – it's clear that many dealers believe that finding, training and keeping the right staff is a never-ending challenge.
But is it really the staff that's the problem, or is it that many dealerships haven't changed their sales model to reflect the state of the market? It's well accepted that nearly 90% of car buyers start their search online. They, like the majority of us, are used to transacting business regularly online, whether it's buying books, music, electronics, shopping for homes or travel. The Internet is a common tool, but many stores still treat it as a stand-alone department. We continue to see progressive, successful dealerships with high volumes in Internet sales adopt a model where every salesperson is also equipped to handle Internet inquiries so they can scale to serve more "leads".
3) Quality of Staff (19% of respondents chose this as a major challenge)
As a young sales manager, I was taught by my GM that a salesperson's failure (and their subsequent departure from our dealership) was my fault. You hire a skill set, train the desired behaviors, and manage execution of the processes so that you have the best-quality staff possible.
There are many new hires who do not receive enough training and are not held accountable when they don't follow processes. If quality of staff is your greatest challenge, take ownership of that and improve the quality of your staff, and consequently the customer experience, by providing training and expecting excellence.
Salespeople can be trained to follow Internet processes; it's no different than training them how to take phone calls or how to deal with customers in person, just a different method of communication.
Other major challenges cited in the survey were as follows:
4) Staff does not consistently adhere to written processes (18%)
5) Marketing budget not large enough to accomplish objectives (18%)
6) Keeping up with lead volume (17%)
7) Lack of staff accountability (16%)
8) Lack of management buy-in (16%)
9) Lack of staff training (15%)
10) High staff turnover (9%)
What is your Internet department's greatest challenge? How have you dealt with some of these challenges?

POSTED BY Josh Vajda
Is it necessary for every page on my website to have A Meta Description? Google's Matt Cutts explains
Tags:
(Posted on Nov 19, 2013 at 06:15AM by William Cosgrove)
Matt Cutts answers a question: Is it necessary for each single page within my website to have a unique metatag description? Walter, Leiden, Netherlands.
Posted by William Cosgrove from Youtube
4 Threats to Your Website
Tags:
(Posted on Oct 20, 2013 at 10:44AM by William Cosgrove)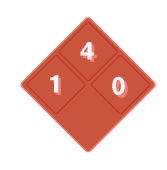 You've seen the signs. They're not as obvious as the colorful placards on chemical tanks, but they're right there in your Analytics. They're warning you about threats to your website.
There are four main hazards. And just like the numbers on those hazard signs, there are ways to identify them. There are ways to keep your site safe. This is a guide guide to find and eliminate the mistakes that are hurting your website. These are the Website Hazard Guidelines.
FLAMMABLE
Some websites fail to spark interactions. If your site has a high bounce rate and low time on site, it may be difficult to use. Here are three usability problems that will keep pageviews from exploding:
Descriptive Navigation: 

Does your navigation on your site look like this? About, Services, Blog, Contact, etc. If so, then you have the same navigation as millions of other websites. Use descriptive labels and let visitors see what you do at a glance.

Internal Links: 

Linking from one page to the next from within the text of each page will guide visitors through your site.

Internal links

are both useful for visitors and good for SEO.

Difficult to Update: 

Keep the home fires burning or visitors have no reason to come back. Updating the site should be easy, fast, and free. If it's not, the site goes cold. Load fresh kindling into your blog regularly.
RADIOACTIVE
Websites can cause reactions in visitors, leading to email subscribers, lead generation, and e-commerce customers. But many sites don't. If your site has a low conversion rate, it may be one of these three conversion rate optimization problems:
Clear Contact Information: Your phone number or link to your contact page should be in the top right of the site in your header. It should also be in the bottom right of your footer. This is a standard web design convention that makes it easy for visitors to take action.
Simple Signup Forms: Visitors don't want to fill out long forms. There is an inverse relationship between the number of form fields and the conversion rates. Keep the contact form simple and the value propositions clear. That's how to avoid a conversion meltdown.
Thank You Pages: 

Visitors who acted once are likely to act again. Your

thank you page

is a chance to let visitors subscribe to your newsletter or follow you on social media. The ideal conversion is a chain reaction.
CORROSIVE
Setup problems can eat through your stats like acid. If you're seeing major problems in your Analytics, like missing or inaccurate statistics, it may be a setup problem or a fundamental issue with your site.
Filters Not Set Up: 

A steady trickle of false traffic may be dipping into your traffic stats. It's from you and your office. Don't dilute your stats. Set up filters for your own IP addresses in Analytics, and all your stats will be more accurate.

Goals Not Set Up: Sadly, this is one of the most common hazards in web marketing. Setting up goals for leads and subscribers will let you see your conversion rate. Don't erode away your most important metric. It only takes a minute to set up.
Bad Robots File: 

This hazard will dissolve your search traffic into nothing overnight. If your robots.txt file says "noindex" then your site will never rank. Pages can also have robots tags that do the same. Another corrosive: a sitemap.xml file that says Disallow: /*
BIOHAZARD
Some sites are full of life. Others look as if a virus swept through and left no trace of human existence. If your site has a low conversion rate or few social interactions, it may be lacking that personal connection. Here are three biohazards that threaten your web marketing.
No Social Interaction: 

Every site needs a pulse. Embedding a Twitter feed is a way to show something current, even if the web pages rarely change. Blog comments are even better. Make the site a center for dialog to avoid this hazard.

No Testimonials or Social Proof: 

It's hazardous if every drop of your web copy was written internally. Mix in the voices of happy customers in testimonials and reviews. This social proof can increase credibility and conversions.

No People Pictures: 

Showing pictures of the team is a way to build trust. Remember, there is at least one thing unique about your business: you. So show your faces with professional photos. Stock photography is a weak antidote.
Safety First
It's dangerous out there. One slip up and you may need a hazmat suit to clean up the mess. The key is to be alert. Be aware of the hazards, and bring your site up to code.

by Andy Crestodina