Autospeak-Straight Talk contains articles covering digital and social media marketing social communities and events marketing
Better Health Through Organic Marketing
Tags:
(Posted on Jan 24, 2015 at 08:55AM by William Cosgrove)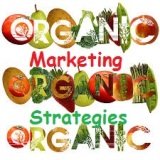 I was reading an article recently and it came to me that It just so happens that there are some correlations and some disconnects between eating organic food and having a good diet of organic business strategies to improve your health.
The Correlation
You want to eat healthy, and you know that means choosing a variety of fruits, vegetables, whole grains, and lean protein but as I wandered down the aisles of my local market this week checking out the fresh produce, meats, and dairy products, I realized that there's another choice to make: Should I buy organic?
Advocates of organic food say it is safer, possibly more nutritious, and often better tasting than non-organic food (Some might take exception to that) but they also say organic production is better for the environment and kinder to animals.
But more and more shoppers seem convinced of this and even though organic food typically costs more (sometimes a lot more) sales are steadily increasing and many experts say there's not enough evidence to prove any real advantage to eating organic foods.
and The Disconnect
Even though many of us choose to pay more for organic products and well as many marketing strategies that may or may not provide real benefits the benefits of having a healthy diet of Organic marketing strategies are real. Organic marketing strategies are more economical simply because they provide longer term benefits that Paid advertising do not - but just like starting and benefiting from a healthy diet it takes time to start realizing the full benefits.
Organic strategies attract a more serious and focused customer who is looking to fulfill a particular need and not just a curiosity.
Organic strategies can provide benefits for months or even years where paid search or advertizing only benefits you as long as you are paying. Paid advertising without an organic strategy can become an addiction that forces you to keep paying for your dependence and increases with your craving for more and more to satisfy your goals.
Organic Reach
Organic reach is defined as the total number of unique people who were shown your content through unpaid channels where paid reach is the total number of unique people who were shown your post as a result of ads.
Organic content is part of a natural ecosystem where there is no need for constant monetary intervention, a website and its web pages are found, engaged and socialized with, and a business's marketing objectives met.
Like natural ecosystems that are used by people and companies for gain, they need to be maintained and nurtured as these ecosystems evolve and change but mostly their life and success is ongoing, long-term and self-sustaining.
Organic Search
Organic Search (SEO) is a longer term investment for your company but pays big dividends. Search engine results pages (SERPs) can be divided into two parts, organic search results and paid search results. High rankings on organic search engine result pages is critical and is the primary goal of search engine optimization.
Organic search results comprise the majority of clicks from search engines, with many sources claiming as much as 80% of all search engine traffic.
70 percent of links that search users click on are organic results.
70 percent to 80 percent of search users ignore paid search ads.
75 percent of search users are not clicking past the first page of search results.
Organic search traffic produces 25 percent higher conversion rates than traffic driven by equivalent paid search traffic.
Insights from BrightEdge's Data Cube reveal that the clear champion of website traffic is organic search.
Overwhelmingly, organic search trumps other traffic generators, driving 51% of all visitors for both B2B and B2C businesses.
Another advantage of organic search marketing is that organic listings have a much higher level of trust than do paid listings. Most people that do organic searches know that search engines have a say in what shows up in their searches, and that paid listings are more about who is paying the most to have their listings shown.
Top organic positions drive 50% more traffic than top paid positions and it also used to be that search rankings were solely keyword dependent and ranking for these keywords aside from being very expensive was about the only way to get sufficient reach. But today's algorithms also provide ways that rank for quality content and phrases that increases your chances of being found and ranking higher in search.
If you want to improve your SEO, you must have a strong content and organic marketing strategies (explained below). Strong SEO means developing a content strategy with a commitment to producing engaging, useful content for readers on a consistent basis. If you tell your story through compelling content, over time you'll see your website's SEO rise in searches and search rankings. Bottom line an Organic Strategy will build a long lasting web presence for your business.
In a recent interview with Rand Fisher, founder of Moz he said "One of the key misunderstandings is the power search engines have to drive traffic. There's a perception in the marketing world that Google is last year's news. Social is hot and content is hot and native advertising is hot … and SEO isn't all that exciting. It may be true that SEO has been around a long time, but it is still the most powerful earned, nonpaid source of traffic on the web. Google is sending out 10 times more traffic every day than Facebook does. There are six billion searches per day, each of those resulting in 1.5 to 2.5 visits on average. Those searchers are seeking something very different from social media audiences or email audiences in that they are looking for exactly the thing they've told the search engine. And if the searcher arrives on your website, the power to solve that person's problem, convert, and expose the searcher to your work is exceptional. That's the big one. "
Organic Social
Here is a recent article by Katherine Halek entitlted Why You Shouldn't Pay for Social Media who explains that "If you pay to advertise on social media, you may not be using your resources as efficiently as you could. There are more ways to get your name and product out there than by purchasing ads, which aren't always worth the money they require. Opponents of this view insist that all businesses should implement paid marketing, as organic strategies look like they're on the way out. In reality, though, there are still ways to conduct a successful grassroots promotion campaign without paying a penny to the host site — and these methods are generally way more fun."
Organically Grown Employee And Customer referral Programs
Invest in an onsite(your real estate) branded (social) community for employee and customer referral programs and testimonials that deliver customers right to your door (website).
According to research by Implisit lead to deal conversions rates are lead by a wide margin by referrals converting the highest at 3.6% followed by leads from company websites and social channels at around 1.55% and found that lead lists, company events and email campaigns are the worst performing channels.
In this article by Roger Katz posted at ClickZ Forrester's recent lineup of 2015 predictions for the technology landscape stated that as social media "grows up," so-called "branded communities" will be making a comeback.
What's a branded community in this context? A managed community of brand followers and customers, usually on, or adjacent to, a brand website, glued together by familiar social digital behaviors and a commonality of brand interest.
Why is this happening now and what does it mean for social marketers?
As radical innovation on the leading social platforms slows down, and marketers become increasingly limited in their organic reach on social networks, brands are needing to move laterally to accommodate their customer-centered engagement needs in ways that social networks alone cannot accommodate.
Does that mean that brands will not be investing in their social network presence? Absolutely not. Facebook and LinkedIn remain highly worthwhile "pay-to-play" networks for excellent targeted and personalized reach. But they are no longer reliable as the sole networks for organic conversations, or as a complete solution for supporting customer questions.
Testimonials
Testimonials are a key tool to add credibility to your business. Search Engine Watchreports that 85 percent of consumers read reviews for local businesses. Dimensional Research reports that 90 percent of consumers say that positive online reviews had a direct impact on their buying decision.

Customer testimonials have the highest effectiveness rating for content marketing at 89%. 20 Marketing Trends and Predictions to Consider for 2014 (Social Times)

55% of young shoppers said that a recommendation from a friend is one of the strongest influencers in getting them to try a new brand. 47% consider brand reputation to be almost as important.

60% of Millennials said that social advertising has the most influence over them in how they perceive a brand and a brand's value and Hispanics represent the youngest segment of the population here in the US. The Millennial tech-savvy and fast-paced crowd has now surpassed Baby Boomers spending $600 billion a year compared to Baby Boomer's $400 Billion
One of the most frequent practices is to highlight a specific customer review, or expert mention for your business.
In fact, word-of-mouth is the primary factor behind 20 to 50 percent of all purchases, while 63 percent of online customers say they are more likely to buy on sites with positive reviews.
What better place to all this have these emanating from to broadcast across your social channels and the internet than your website. You can also highlight customer reviews for your business and use them as testimonials on your website and landing pages.
The varied diet of Organic strategies I have mentioned here are great ways to improve the health of your business tremendously and build a healthy long lasting web presence. Let me know your thoughts and if I can help you improve your health.
The Future of Traditional Advertising
Tags:
(Posted on Jan 6, 2015 at 07:17AM by William Cosgrove)
The following infographic by Fusion 360 shows just how powerful an impact social media is having on overall digital marketing spend.

US Digital Media Ad Spend will reach 61.4 Billion by 2017 and with social ads already performing 58 percent better than ad exchanges the rapid advancement of new technology is already changing and will eventually mean the death of traditional advertising as we know it along with the traditional channels used today to broadcast it.

What are your thoughts?


(Source: Fusion 360.)
Originally posted at AllTwitter
6 Costly Landing Page Mistakes That Are Easy To Fixed
Tags:
(Posted on Sep 10, 2014 at 07:10AM by William Cosgrove)
Imagine travelling all the way to the INBOUND 2014 conference and forgetting to exchange business cards with all the people you met. You'd be kicking yourself, right? You would've had jovial conversations with a bunch of interesting people and probably talked some serious shop. However, if you couldn't reconnect with any of them once you head home, you would've left real money on the table. 

Of course, this specific situation is all hypothetical ... but it's not so different than what's happening on many people's websites every day. We leave valuable business opportunities on the table because we fail to exchange details with people who interact with us on our website. I was certainly guilty of this.

Confession: My Landing Pages Sucked

The truth be told, I didn't even have a form on my landing page for the first 12 months. I felt really uncomfortable asking people to tell me their name and email address because I lacked confidence.
---
I was the nervous kid at the school dance. When I finally mustered the courage to ask people for their name and email address in exchange for a valuable piece of content, people accepted in droves. My email list started growing to the tune of hundreds of new email subscribers a month. More importantly, every single client who has engaged my firm since then has downloaded content from our landing pages and been nurtured by the subsequent Bluewire News emails.

You can read about the ingredients of a successful landing page or landing page copy tips, and even how to avoid completely screwing it up but let's dive into the most costly mistakes I made (in the order I made them) -- hopefully you can avoid making them, too.

Mistake #1: Having a Navigation Menu

I had my main navigation bar on my landing pages, which gave visitors a dozen different options above the fold alone, and I wondered why more people weren't taking the specific action I wanted. I removed the main menu navigation bar and bam: No distractions and total clarity for the user.  

These 'menu' leaks are only leaks off your page, not leaks off your website, but it is still critical to fix since your window of opportunity to convert a visitor is limited. People's attention is very fickle, especially when they have multiple tabs open, emails, and offline distractions. Don't lose leads by making it too confusing.
I hear some people saying, "But what if users want to browse around the site and not be forced into a landing page form?" This is a great question and I am all about what is best for the user.

So remember that your visitor has arrived at your specific landing page at their own will (and probably to try to solve a problem). They've clicked a Google search result, a social media mention, backlink, email, or menu item. Either way they are expecting to see what has been promised to them, not a myriad of things they haven't asked for. Their priority is to complete that task.  

I believe that making this process as easy as possible is our obligation as marketers. Then after they've downloaded what they are there to access, by all means reintroduce the main navigation on the thank-you page so they can continue to browse around your website.

Mistake #2: Having More Than One Option

This is a huge no-no in my book. I used to give visitors the choice to download the PDF, fill in a contact us form, or call us. Not surprisingly, visitors had to think too hard, got confused and vanished. Three options meant few conversions.

As soon as I removed our phone number and contact us form and focused solely on delivering the promised PDF, conversions shot up over the 25% mark. These new contacts then entered our lead nurturing process of receiving our Bluewire News emails and our free templates.

Mistake #3: Not Having a Preview of the Goods

This is one technique that I don't see too many people doing: Giving a preview of the offer on the landing page. Some marketers tell me that if someone can read the part of the PDF on the screen or sneak over to SlideShare to download it without popping in their email address, then you're missing out on a lead. Hear me out though.

If someone wants to harvest your content and bail, they're going to do it anyway, so at least be a sport and show them your hand. If your content is good, they'll probably change their mind and opt-in to get your content after all.

Most of my landing pages convert at over 25%, and we manage a 7% website conversion rate. I personally feel this technique of including a SlideShare preview has been the most effective in conversions.
Mistake #4: Not Optimizing Landing Pages for Search

If you're only linking to your landing pages at the end of blog posts and on the sidebar, think again. Blog readers can be in a passive frame of mind, and it takes a lot of effort to switch people from consumption to action.  

On the other hand, people searching on Google are there to solve a problem.  As you know, people will see organic results on the left side and the sponsored link results on the right.  The organic results are where over 90% of us click, so that is where the action is and where I suggest focusing.

A well optimized landing page will stand tall and proud on the first page of Google and it will effortlessly drive action-orientated visitors to you. In my personal experience, people in this "active" frame of mind are 20-30X more likely to take action and convert.

Let me show you.  A reader who reaches the template via call to action at the end of a blog post, like this, at the end of blog post converts at <1% for me.
Whereas someone searching who reaches this template via their Google search will convert at 29%. People searching for something have an active intent compared to someone who is passively reading a blog post or cruising social media.
Mistake #5: Not Having a Second Offer or CTA on the Thank-You Page.

It's a smart move to keep your primary offer nice and clean on your landing page and not confuse people with multiple CTAs. However, once you've given the promised content to the lead, you are wise to garner their support by asking them to do something whilst they are "hot."

I always suggest to make sure you utilize the thank-you page to place another CTA or offer. I choose to ask people to share the content via a Click to Tweet link.
Mistake #6: Not Always Testing

There is no magic formula, and as a marketers, you should always be testing new things. The biggest testing win for me has been the discovery that "templates" are incredibly popular and they convert like crazy!

The actual word "template" is included in 8 of our 10 highest performing keyword phrases and they convert at an average of over 20%. 
Of course Google has started encrypting much of this data in recent months, but I'm confident the lion's share of the "unknown keywords" would include the word "template" and be reflective of the rest of the stats.

Templates are also the most popular content on our email newsletters (they attract a 33% - 66% click through rate) and the most retweeted items too. Our best converting pages have all included the word "template" and it makes sense because people are looking for something they can pick up and use right away.

This desire for utility far outweighs downloading another ebook that gets stacked on the pile of guilt that you must eventually read (one day!).

If you kick the six costly mistakes I've made, you'll attract more leads, customers and revenue -- and you can make it easier by downloading this free, easy-to-follow landing page design template.

Reposted from Hubspot
Digital Coupons Significant In Shopping And Purchasing
Tags:
(Posted on Aug 22, 2014 at 06:12AM by William Cosgrove)
By

 
Jack Loechner
center for media research
According to a recent Forrester study, digital coupons are keeping up with the times, and are very relevant as omnichannel retail becomes the norm. The report says that, among 500 consumers who have used a digital coupon within the past three months, 59% stated that digital coupons and coupons codes are most likely to influence their purchase decision compared with other types of digital promotions. In addition, a strong majority of consumers will redeem a digital coupon code within three days of receiving it, and nearly one-third will redeem it immediately.
Times Using A Digital Coupon, Offer, Or Online Promotion Code In The Past Three Months

Times Using ≤ 3 Mos.

% of Respondents

1 to 5

70%

6 to 10

16

11 to 20

9

21 to 49

4

50 or more

2%

Source: Forrester Consulting/RetailMeNot, August 2014 
Given these salient data points, says the report, it is clear that retailers need to master the digital coupon process and identify the right partners. According to Forrester, the study yielded five key findings: 
Consumers are using tablets and smartphones to view digital coupons as well as redeem them either online or in-store; however, the desktop and laptop computer are still the primary devices by which consumers view digital coupons and promotions
The primary means by which coupons are received continues to be email. However, native apps using location awareness technologies and coupon sites are also on the rise and being put to use by leading-edge retailers
There's a real opportunity for retailers to master the digital coupon process. Easy redemption, mobile-formatted coupons, and a balanced marketing plan will drive users to the store and online properties, which provides opportunities for conversion and increased spend by consumers 
Customers continue to believe that coupons do not dilute brand perceptions; in fact, they strengthen loyalty. This perception continues to hold true as much as it did since the last commissioned study in 2011
Customers are likely to spend more than anticipated in-store when using coupons, so it's critical for retailers to make the redemption process part of the customer-selling model
Over a three-month period, 68% of consumers today have made between one and 10 purchases online. Of those, 86% have used a digital coupon. Consumers continue to make purchases in the typical areas that one would expect. Restaurants, bath and beauty, and home and garden tend to be the most top-tier categories where consumers have made their purchases online or in-store. The next group of retailers, where purchases tend to be made more online than in-store, includes consumer electronics, books, movies, and music, as well as gifts and flowers.
Purchases Made Online In The Past Three Months

Purchases

% of Respondents

1 to 5

38%

6 to 10

30%

11 to 20

20%

21 to 49

9%

50 or more

2%

Source: Forrester Consulting/RetailMeNot, August 2014 
An overwhelming 59% of consumers stated that of the different types of promotions a retailer can employ, digital coupons still hold the most sway when it comes to influencing a consumer's purchasing decision (see Figure 2). This continues to reinforce a key finding from Forrester's 2011 Thought Leadership Paper.
Types Of Digital (Online Or Mobile) Promotions Most Likely To Influence Purchase Decisions

Promotion Influence

% of Respondents

Coupons or coupon codes

59%

Sales

28%

Daily deal vouchers

9%

Source: Forrester Consulting/RetailMeNot, August 2014 
Coupons continue to positively affect brand and loyalty. What also continues to be true from 2011 is that 68% of customers strongly believe that digital coupons have a positive impact on a retailer's brand, and 68% of consumers also stated that coupons generate loyalty. Similarly, a digital coupon increases the potential for conversion when consumers are in the cart and checkout phase of a purchase and plays a key role in combating shopping cart abandonment. 63% percent of consumers surveyed said a promotion or a coupon often closes the deal if wavering or undecided on making a purchase.
Extent Of Agreement With The Included Statements(5=Strongly Agree; 1=Strongly Disagree

 

Strongly agree

Strongly disagree

 

Don't know

 

5

4

3

2

1

MORE likely to buy a product or service at full price later from a company that offers online coupons or promotion codes

22%

28%

29%

10%

7%

5%

MORE likely to be loyal to a brand that offers online coupons or promotion codes

29%

39%

23%

3%

3%

3%

LIKELY to tell a friend about a company that uses online coupons or promotion codes

34%

34%

22%

4%

4%

2%

Source: Forrester Consulting/RetailMeNot, August 2014 
In addition to being loyal, customers are also very open to trying a new brand when receiving a coupon on a smartphone. In fact, 47% of those surveyed stated they are open to doing so. These points all add up to good news for retailers and continue to reinforce that this marketing tactic can make all the difference when it comes to generating new customers, encouraging existing customers to spend more, and driving customers to a retailer's brick-and-mortar locations.
Likelihood Of Action Upon Receiving A Digital Coupon, Offer, Or Online Promotional Code On Smartphone While Shopping In A Store 

Likelihood ToTry a new brand

% of Respondents

   Not at all likely

14%

   Probably not likely

11%

   Maybe

28%

   Somewhat likely

27%

   Very likely

20%

Likelihood To Switch brands

 

   Not at all likely

14%

   Probably not likely

14%

    Maybe

37%

   Somewhat likely

23%

   Very likely

13%

Source: Forrester Consulting/RetailMeNot, August 2014 
Digital coupons are still primarily delivered the good old fashioned way through email, and consumers are increasingly using tablets and phones to both find and redeem them. Sixty-five percent of those surveyed for this study stated that they used at least three digital coupons on their tablet, slightly outpacing the use of the desktop computer (see Figure 5).
However, retailers can't ignore the momentum of mobile adoption. The report predicts that US mobile phone and tablet commerce will top $114 billion by the end of 2014. While smartphone revenue in 2014 should total $38 billion, tablets are expected to top that, with a total of $77 billion.
30% of those redeeming a coupon on a tablet redeem it immediately, says the report, and 60% of consumers receiving a coupon via a smartphone redeem it immediately or within several hours. Receiving a deal or savings via digital coupon can be the tipping point for a consumer to "press buy" online or to walk into a store and make the purchase in real time.
For more information from RetailMeNot, please visit here.
 
Reposted From MediaPost
Photo courtesy mindgruve.com
Key Takeaways From 5 A/B Tests With Significant Results
Tags:
(Posted on Jun 28, 2014 at 05:16AM by William Cosgrove)
By Jamie Smith

Interested in some real-life evidence of how A/B testing can generate significant lift in profit?
A/B testing is not something you do once and then forget about; it's an ongoing process to extract the maximum conversion rate for your website. It's a process that includes testing every last detail to find the optimal layout, text, and images for your site. Sometimes, even the smallest changes can yield significant results.
Let's take a look at five A/B tests with significant results.
1. Customer Testimonials
You can write copy at length about how your product or service will benefit your customers and do wonders for them, but third-party credibility is much more influential.
With that in mind, how would customers respond to impartial reviews from actual customers? Could the positive experience of previous customers help eliminate any apprehensions from the prospect about buying the product?
These were the questions asked by ecommerce store Express Watches. In their A/B test, they added a small widget below the Add to Basket button, where genuine customer reviews were displayed.
IMG testimonials visual website optimizer.png
The results were game-changing for the business. The positive customer reviews reduced buyer objections and boosted their sales by an impressive 58 percent.
The best thing about customer testimonials is they are incredibly easy to implement – just add them to your site or install something like the Trust Pilot widget.
Takeaway: Always use positive customer testimonials as social proof since third-party reviews carry much more weight than what you write about yourself.
2. Higher Prices = More Revenue (Sometimes)
Not all A/B tests require you to tweak your website's design; one of the simplest things you can test is your pricing strategy.
It doesn't take a rocket scientist to determine that when you reduce your prices, you will generally make more sales, and vice versa. However, less certain is the impact the change in price will have on your bottom line – will your monthly revenue be better or worse for the pricing change?
That's where the economic concept related to elasticity of demand comes in.
To explain this further, let's take a look at a pricing A/B test Six Pack Ab Exercises ran.
Uncertain as to whether they were leaving money on the table, owner Carl Juneau tried increasing the price of his product from $19.95 to $29.95.
Although the number of conversions fell by 9 percent, this was more than offset by the additional 50 percent revenue he was receiving per conversion. In time, this simple price change would allow him to bank 36.48 percent more revenue.
Now, increasing your price won't positively affect your bottom line in every case – in some cases alower price will yield a higher profit – but it does highlight the importance of finding your profit maximizing price.
Takeaway: Pricing strategy is part of A/B testing. Test higher and lower prices to see what brings in the most revenue and profit.
3. Trust Symbols Boost Conversions
With all the scam reports out there, online shoppers are understandably cautious about handing over their credit card details willy-nilly. You need to find a way to put their minds at ease. After all, would you buy something from a website you don't trust?
Credibility and trust is something that you develop over time, just like in a dating relationship. But, there are ways to increase the trust level of your website, even if you're new to the Internet.
Bag Servant identified lack of trust as a primary reason for low conversion rates and small order values on their site, and set about implementing an A/B test to improve performance.
Initially, Bag Servant was dependent on social proof, and prominently displayed a badge highlighting their 4,000+ strong Twitter following in an attempt to establish trust.
This wasn't working.
For their A/B test, they replaced the Twitter followers badge with a WOW award badge they had received.
Because this badge was a relatively well-respected symbol in the industry, this improved the site's credibility and helped removed buyer's doubt.
The result? Conversion skyrocketed more than 72 percent.
Takeaway: Always look for ways to increase credibility on your site. This can be with awards, social followers, testimonials, or SSL trust symbols like Verisign, Hacker Safe, or McAfee.
4. Know Your Audience
You might think you understand what your audience wants, but just how well do you really know them?
Product quality, guarantees, offers, price, and shipping fees matter to all consumers. The bigger question is what matters most to your customers.
Smiley Cookie, a niche e-store, sells fresh, customized cookies as gifts for special occasions.
On their website, they wanted to add a new value proposition to help boost sales. They ran an A/B test to help them choose from the following:
Next-day shipping.

Discounted price.

Free shipping on orders above a certain value.

Fixed rate shipping for any order value.

High quality, handmade cookies.
Smiley Cookie had expected that customers would be most responsive to the value propositions on price (discounts) and quality (handmade cookies).
But guess what? There was a surprise winner: next-day shipping.
How did that happen?
Because most customers tend to purchase cookies as a gift (and gifts are almost always last-minute things), making sure it arrives on time is imperative. Throw in the fact that cookies are perishable and need to arrive fresh, and perhaps the results aren't so surprising after all.
That's not to say that next-day delivery is the most important factor to your audience. It does show, however, that understanding what your audience really wants is vital for getting results with your A/B tests.
Takeaway: You need to find out what matters most to your customers and highlight that aspect of your product on the landing page or in the offer.
5. Accepted Best Practices Don't Work Every Time
Although a bit of logical thinking can often predict the outcome of an A/B test, ignorant Internet surfers love nothing more than throwing up anomalies that defy the conventional wisdom.
Here are four testing tips used to generate more revenue.
Remember, just because something works on one site – or even the vast majority of sites – doesn't necessarily mean it will work with you.
Let's look at an example to highlight this point: the Vendio signup form.
Now, any guide to CRO will tell you that an embedded signup form on the homepage will boost conversions; after all, if it takes fewer clicks for a user to register, they ought to be more likely to do so.
Sensibly, this was the approach Vendio took when first designing their layout.
Just to ensure they were taking the right approach, though, Vendio A/B tested their embedded form against an unconventional alternative: users would have to click an extra button to reach the signup form.
Surprisingly, this worked! With one extra step added to their conversion funnel, signups per visitor increased by 60 percent.
Takeaway: Don't blindly accept best practices. Find out what works best for you with independent testing.
Wrapping Up
Conversion rate optimization isn't an easy technique to master, particularly when there is such a wide range of variables and factors that go into testing.
And just because you've managed to increase your conversion rate doesn't mean you get to rest, especially if there are any major aspects of your site that haven't been tested. If you only focus on one page, you will be leaving money on the table.
Most importantly, the cost-per-click (CPC) to bring a visitor to your website is increasing and if you don't improve your conversion rate, your cost to acquire a customer (CPA) will continue to rise. Therefore, never stop testing, because even the smallest lift can yield big-time changes to your bottom line.
Social Media and SEO Smackdown! [Infographic]
Tags:
(Posted on Jun 12, 2014 at 06:09AM by William Cosgrove)
Social Media and SEO aren't just different, in many ways they're opposites. Social appeals to people. Search engine optimization appeals to a robot. The speed, the reach, the measurement and the content that performs well are all very different.

Knowing the difference will help you decide what content to promote in which channel, how to spend your time, and where to set expectations.

Here's a breakdown of the differences (and similarities) between social media and SEO.
Speed
Social: Although growing a following takes time, social media posts appear instantly and results can happen within minutes.
 
Search: SEO is typically slow and uncertain. Even highly relevant pages take days to get indexed and rank. It often takes years to build up enough credibility to compete for the most valuable phrases.
 
Upper Limits
Social: There is virtually no limit to the number of people who may share a piece of content. If you've ever been part of a mini viral event, you know just how far and how fast things can spread.
 
Search: The amount of traffic a page will get from a search engine will never exceed a certain number. That's the number of people who search for that phrase each day. The search volume for the phrase is the maximum amount of traffic the page will get from search engines.
 
Topics
Social: Content that stirs an emotional response often does best, especially emotions such as anxiety, anger, and awe. See Brain Science and Web Design Tips for more information.
 
Search: Research-based content often performs best, such as detailed, how-to instructional posts, and articles that answer common questions.
 
Formats
Social: Visuals perform best in social media. Images and video are the most shared content on the web. Posts with images generate 53% more likes than average on Facebook.
 
Search: Long form text performs best. The average page that ranks high in Google has 1500+ words. See the Ideal Length Guidelines for more information.
 
Audience Intent
Social: Visitors from social media marketing are typically less likely to buy since they were likely browsing through a social network when they found you. But they are more likely to share and spread awareness. Social fans and followers often influence potential buyers.
 
Search: Visitors from search are more likely to be ready to buy, but less likely to share and interact. These visitors enter with a specific purpose, need, or question.
 
Effort
Social: Marketing with social media involves many short-lived actions. Most visibility and traffic happens within minutes. This is why social media requires a continuous, ongoing effort.
 
Search: Once it's working, search traffic can lead to durable visibility, creating an ongoing, passive source of visitors. Depending on the phrase and the page, high rankings may endure for weeks or months.
 
Measurement
Social: It's easy to measure social engagement. Shares, likes, and comments are all highly visible. But it's hard to measure reach. The total visibility and traffic of all social activity is not easy to report on. There are many platforms and each has its own reports. Social traffic reports in Analytics are not very accurate.
 
Search: It's easy to measure the reach in search engines. The total visibility and traffic from search is centralized in a just few reports, showing keyphrase, impressions, and clicks. But, it's harder to measure engagement. Keyword data at the page level is no longer provided. It's difficult to know which keyphrase led to which activity on the website.
 
Interdependence
Social: High ranking content brings search traffic that can drive follows, comments, and shares. Social media profiles often rank high. Google Authorship puts social right into search results.
 
Search: Smart SEOs know that ranking and links are the outcome of relationships. Blogger relations, PR, and many other search tactics are actually social activities. Skills such as list building, outreach, and pitching are critical to SEO.
 
Like Peanut Butter and Jelly…They're both about connecting with people. They both benefit from research and data. Social media and SEO come from different directions but end up in the same place: a meaningful connection with an audience.

What'd we miss? Got something to add? Share your view with other readers or let us know if you agree…

Hat tip to our designer over at Visual.ly for the infographic!

By Andy Crestodina Strategic Director at Orbit Media Studios
Digital Marketing-Overwhelmed Yet?
Tags:
(Posted on Jun 9, 2014 at 05:06AM by William Cosgrove)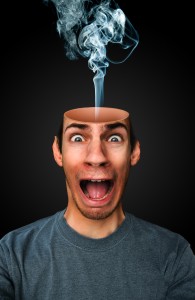 If you are actively seeking to understand digital marketing you already have an idea of how complex it has become. And you might have also read a horror story or two about false prophets dressed up in outdated and/or less than effective or ineffective garb touting quick fixes and cheap ineffective marketing techniques they market to the unaware and uniformed.

First of all if you are not familiar with a product or a service you should be seeking information and advice from various knowledgeable sources in order to make the right decision for you and your business. If you don't, as with anything, you open yourself up to investing in subpar or ineffective products.

Digital Marketing is an ecosystem where the seamless integration of a systems components is essential for its functioning - a central point where all the elements converge. Today you must approach it holistically.

The complexities and constantly changing landscape of digital marketing takes the right tools, specialization and constant study to be able to properly navigate, participate and be effective within it.

To help you better understand this complexity, here are a few points that highlight some of the intricacies of Digital Marketing and its constant evolution.

Having a Plan That Works

Its location culture, ideals and its people make every business unique. Every marketing strategy, therefore, must also be unique and to do that you must understand your company and your market.

You must have a strategy to generate interest for a specific product, service or idea. It's an assessment of each individual company, and a constant work in progress in determining which forms of digital marketing will work best for you.

Is your website up to date technologically with website design that is easy to navigate?

Just to scratch the surface on updated search engine algorithms did you know that bad web design and poor navigation will get you poor search rankings. Search engines are now watching people's habits in an effort to produce better search rankings.

So with that thought in mind sites that have good content, navigation and design are rewarded with higher organic search rankings because they stay longer and navigate deeper.

Compare that to a poorly designed web site that people simply land on the site and leave within seconds because of its look and or poor navigation – Google and the others as well, will now penalize poor design by lowering its ranking on the organic search lists.

Link Building

Did you know that it has become apparent that with the new algorithms used today, some types of link building can land you in trouble with search engines and possibly penalized you with lower page rankings and possibly being removed from search engine listings.

Today, if you want to improve your search engine rankings and attract new customers you need to engage people with good relevant content. This engagement will create the type of indirect links that the search engines are looking for today through comments, sharing and social interaction in its many forms.

It can't be all about you anymore it also needs to be about what is important to them-How they feel about something and what is going to draw their interest. It is about bringing them to you not just you going to them.

And don't think of web traffic as just coming from sites like Facebook, Twitter and Google Plus –to name a few - Because these are just a part of driving web traffic as you will see in a report released by Sharaholic on Organic Search traffic vs. Social Referrals covering November of 2012 thru November of 3013.

In the report they analyzed data collected over this 13 month period across their network of 200,000+ sites that reach more than 250 million unique monthly users. tracking the amount of traffic the top 5 search engines (Google, Yahoo, Bing, Ask, AOL) and 5 top ranked social media sites (Facebook, Pinterest, Twitter, StumbleUpon and Reddit) drove to publishers.

On average, according to the report, social referrals accounted for just 15.06% with Organic search traffic accounting for 41.45%.

But the importance for both is documented in a recent article on Search Engine Watch that research from Forrester tells us that social networks today have become a critical discovery platform and are now the second most popular channel for website discovery only behind organic search.

Citation Building

Citations are defined as references to your business name and address on other web pages, even if there is no link to your website.

Citations are a key component of the ranking algorithms of the major search engines. Businesses with a greater number of citations will probably rank higher than businesses with fewer citations.

Are yours uniform and up to date?

Web Site Optimization

Today this could be defined as a seamless integration of system components which is essential to be able to function properly - a central point where all the elements converge. The coordination required to synchronize all the functions of a web site can be overwhelming.

Are you overwhelmed yet?
---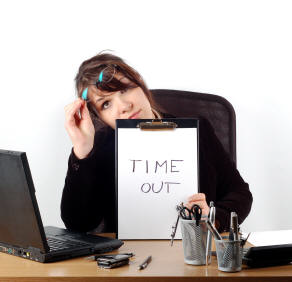 Web Page Optimization

"The web page is the most important social media development of all time. This is a weighty statement... but it's also a true one." Says Steven Aresenault, CEO of One Big Broadcast.

"No other form of content sharing has had such a dramatic--and long-lasting--impact on companies. These pages serve to inform and attract. They are the first impressions and the final thoughts. And using Search Engine Optimization (SEO) will reinforce what they do. Web page SEO is meant to increase a brand's visibility."



Social Media Integration

The world of Digital Marketing is constantly changing. Consumers are flocking to the Internet seeking information about their favorite brands and products. They want the immediacy of networking; they want the ease of web site posts; they want instant communication. 

And they're willing to give their loyalties (as well as their dollars) to companies that offer these things through social integration.

Social integration is the process of linking media forms to the Internet. It's meant to increase a brand's reputation, as well as subtly promote specific products or events.
. 
Consumers are now spending their time--and their money--online. They're seeking out company web sites, utilizing social media as a way to learn and buy. 

Social integration is linked to consumer awareness. Companies that embrace networking, blogging and more become part of an ever-expanding circle of accounts. They are connected directly to the demographics they need, bringing traffic to their sites.

A business that isn't integrated is a business that's losing money.

SEO and Social Automation Platforms

There are SEO and social automation platforms available that can save valuable time which translates into valuable resources. But the key to how they function is in their design and the team behind it who will be consulting on a consistent basis on changes and new developments and strategies that will keep you at peak performance.

Analytics

Measure, measure, measure. Analytics are an essential component required to measure the effectiveness of you marketing. You must be able to gauge where your marketing is being the most effective and adjust accordingly.

Your marketing company should be consulting you on a regular basis to help you understand the information contained in the analytics that they provided and work with you on adjusting to increase you marketing's effectiveness.

One article I read that made a good point that a company that does not offer analytics is a company be should avoided-. Good advice. And another pointed out that if they don't want to do an audit of your current marketing platform before they start making suggestions or giving you prices-Walk away-More good advice.

As a business you must understand the enormous impact of all this is too great not to have some knowledge so you can at least ask the right questions and stay informed on a continual basis. This is not something that without some knowledge you just sign up for and forget-it is a process that must constantly be monitored and adjusted to maintain and improve its effectiveness.

These are only some of the components that are involved in structuring and executing an effective online presence and digital marketing program. Content and strategies must be constantly changing and adjusted to keep up with new Technologies, Social Trends and Changes in search engines sophisticated algorithms.

Hopefully this made you aware of the complexity of the rapidly changing digital world of marketing and that you will delve deeper and get specialized competent advice to help make the best decisions for you.

William Cosgrove
Paid search results don't stand out to one-third of Google users
Tags:
(Posted on May 13, 2014 at 04:38AM by William Cosgrove)
Brands trying to split their time and resources between paid ads and organic content marketing should be aware that one may be more effective than the other. According to a survey by UX firm Bunnyfoot and Econsultancy, 36 percent of consumers didn't realize the first few entries in Google SERPs were paid ads.

This is an improvement from the 41 percent of people who couldn't make the distinction last year, and it may have something to do with Google's updated UX. Instead of a lightly colored box indicating search results were paid for, the current design puts small yellow "Ad" markers before sponsored entries.

The study also found 27 percent of consumers weren't aware Google even featured advertisements. So while about a third of all potential customers might be inclined to click on paid Google ads, it stands to reason marketers will get a much higher ROI from organic web marketing simply because they have a larger pool of people from which to draw

Consumers don't like ads in sheeps' clothingAs Brafton reported, web users are wary of native advertisements. People spend more than 15 seconds browsing web content 71 percent of the time, but that number falls to 24 percent when the reader gets the impression he or she is reading an advertisement. So marketers need to be careful not to come across as overly salesy. Instead, they need to provide actual value in the content they use to market their products and services.

That principle extends to video content as well. Unruly Media conducted a study of Super Bowl ads to determine what factors accounted for TV spots' popularity. It turns out that of the 15 most popular advertisements, only three featured celebrities. And of the 100-most shared Super Bowl ads of all time, only 13 percent included prominent people.

Instead, the bulk of the beloved ads were "emotionally charged." This is an important lesson for brand marketers to learn, as it indicates visibility, coverage and popularity are not equivalent to emotional resonance and interest. Rather than trying to purchase ads or create content that appeals to the largest group of people, content marketing should seek to resonate within a group of ideal and likely customers – whether through videos, social posts or organic content.

By Brafton Editorial
12 Reasons Why Digital Marketing Can Help You Grow Your Business [Infographic]
Tags:
(Posted on May 9, 2014 at 04:12AM by William Cosgrove)
With the change and evolution of modern technologies, small and medium businesses are doing everything they can to keep up, which can be said true for the rest of human society. Brick-and-mortar businesses are either changing their business models to an online one, or beefing up existing marketing efforts with digital marketing strategies – in an attempt to capture a growing and very lucrative online marketplace.

For it is the process of attracting targeted audiences online that will spell the difference between a successfully thriving business – and a failed one. Even if you receive tons of daily traffic to your website, they would not amount to anything unless they convert to leads or sales. In the digital arena where business and commerce are heading to, Digital Marketing tools and techniques provide business owners the best chances for competition, survival and even business growth.

The following 12 reasons will show you why the use of digital marketing is not only investment-wise decision but also an effective marketing channel that can help you grow your business.

The Infographic:
Embedded from Digital Marketing Philippines
Author: Jomer Gregorio He is the founder of Digital Marketing Philippines.
How a Tactile Complement Can Strengthen Digital Campaigns
Tags:
(Posted on May 7, 2014 at 05:33AM by William Cosgrove)
With advancements in digital technology, consumers have the ability to be "tuned in" at all hours of the day. They have access to email, websites, and social media—regardless of their physical location. Ironically, this group of intentionally "tuned in" people can quickly become involuntarily "tuned out" by the sheer volume of digital interactions and their fleeting nature.

So, how do you reach customers in a way that will cut through the digital noise? Adding tactile marketing to your existing digital strategies is a proven strategy to increase the overall effectiveness of your marketing investment. Tactile marketing has higher retention and response rates, with 79 percent of consumers acting on a brand's direct mail piece immediately, according to a Print in the Mix survey.

When the Gap wanted to add a personalized, memorable component to its expansiveholiday campaign, it turned to San Francisco-based startup Sincerely. Using Sincerely's Postagram Direct app, consumers could send Facebook photos in the form of a postcard to friends and family. Sincerely founder Matt Brezina said, "Brands can associate themselves with engaging content (photos) by turning it into a permanent memory via a less noisy channel."

A Seamless Solution to Sending Tactile Marketing

By using an on-demand printing API, you can seamlessly access print fulfillment directly from your marketing automation platform. Clients can manage, track, and report on tactile marketing initiatives in the same way they manage digital campaigns. Sending physical pieces such as direct mail, Every Door Direct Mail (EDDM), postcards, promotional items, and corporate gifts is as easy as sending an email.

Research shows that 67 percent of Americans prefer printed materials to digital, and bringing the conversation offline through tactile marketing creates a stronger bond with customers and prospects than digital outreach alone.

Trigger Tactile Marketing to Add Weight to Digital Campaigns

The response rate for direct mail is 4.4 percent, compared to email's 0.12 percent. Determining when to trigger tactile marketing to support digital efforts can be made easier by evaluating a number of factors. If you rely on marketing automation to streamline your digital programs, here are a few examples of how to incorporate response-evoking tactile materials.
Lead Nurturing: To reach key decision makers and ensure follow-up, trigger the sending of a dimensional piece, such as an iron cross mailer, when lead scores change.
Loyalty Marketing: Use a printed piece to remind customers when they are eligible for redeeming award points, or gift them with a piece of swag for their continued business.
Lead Management: Know what's been sent and when prospects and customers receive the marketing so you can follow up in a way that's personalized and relevant.
Event Marketing: Send a personalized postcard to invite prospects to a webinar or roadshow. To reach a broader audience, skip the mailing list, and use EDDM to target consumers on entire carrier routes.
Upsell and Cross-Sell: When a customer makes a purchase, trigger direct mail or whitepapers that features things like warranties, complementary products, technical documentation, or surveys.
Conversion Optimization: Drive customers back to finish their purchase if they've left behind a high-dollar item. iProspect found that 67 percent of online searches are driven by offline messages, with 39 percent completing the purchase.
Tactile marketing is the high-impact complement that works in synergy with digital marketing. It's not about trading one for the other — it's about striking a balance where they work together to create true multichannel campaigns.

By Andrew Field President and CEO of PrintingForLess.com.